613 days ago
Swiggy Super New Subscription Plans: Know Price, Benefits, and Exclusive Promo Codes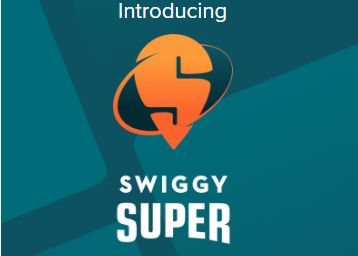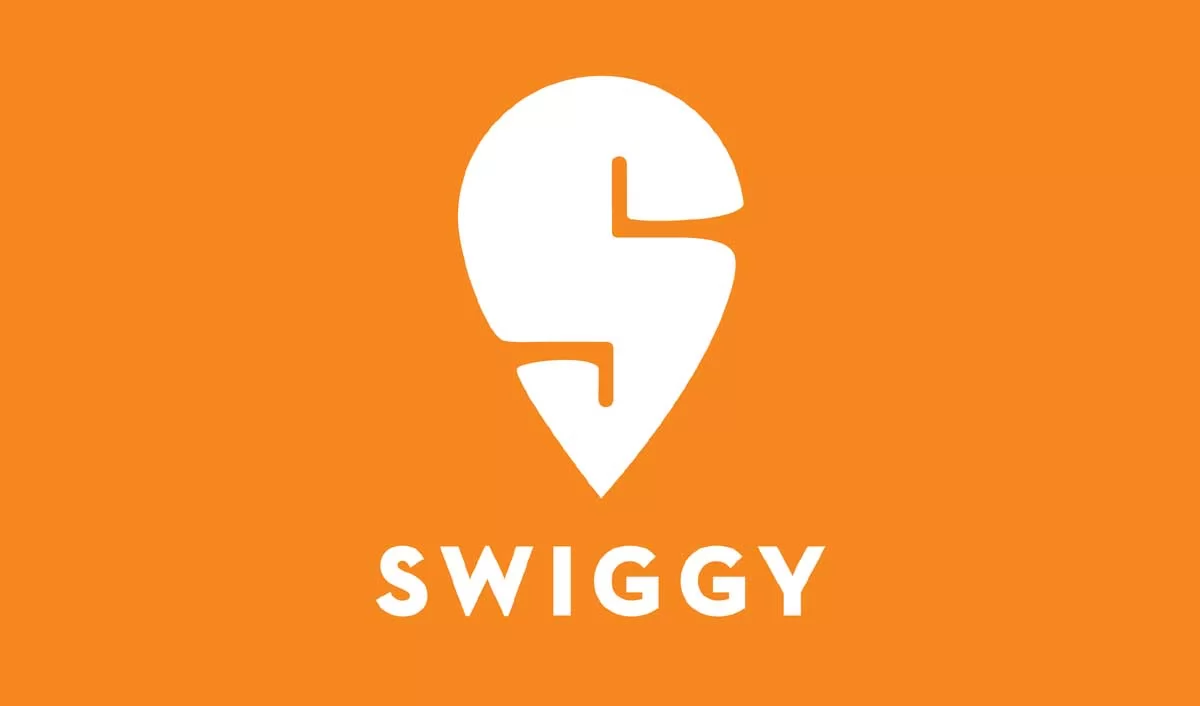 Do you order from Swiggy? Then what are you waiting for? Subscribe to "Super" to get unlimited free delivery and a lot more. The membership program has been rolled out in select cities. Swiggy Super plans 2022 will help you save more money and satisfy your food craving. 
With Super, Swiggy is offering benefits like free delivery, surprise treats, and no surge fee. Swiggy Super membership cost differs from city to city.
The swiggy super membership is now renewed, and here we have some exciting plans for you all to grab. The membership program of Swiggy SUPER currently lives in over 80 major cities in the country. All directly active Swiggy SUPER users will be automatically updated, free of cost, to the 'SUPER BINGE' plan for the resting period of their active subscription, the organization said.
Swiggy has come up with a new subscription program "One" to provide added benefits. For more detailson Swiggy One Plans, price, and benefits click here
Get ready to earn Rs 50 just after signing up on this link and using the code 758998. There are several deals and coupons through which you can buy the essentials and earn 100% cashback. So, grab this opportunity and earn money! To know the steps on how to redeem the Sign up bonus, click here.

 
Introduction
The  Swiggy Super New Subscription Plans has been introduced to minimize the hassles related to delivery charges. Save with SUPER. Get upto ₹250 savings in just 1 order. 
Usually, the users ordering are worried about the delivery charges on orders of Rs. 100; if you have to pay Rs. 30 or Rs. 40 for delivery sounds way too much.
But with a Swiggy Super membership for Rs. 89 for one month, you get unlimited free deliveries for a full month. Typically, the delivery charges vary from Rs. 20 to Rs. 40. So it makes sense if you are ordering multiple times a week or month.
Note: Along  with Swiggy, you can order food from many other food delivery apps in India that are more user-friendly and quick in delivery.
New Offers on swiggy
| | |
| --- | --- |
| Offer | Detail |
| Navratri Special | Up to 60% OFF |
| Big Wong | 60% Off |
| Combo kitchen | 30 % Off |
Swiggy Super Subscription Plan
Swiggy Super Membership has been renewed, and this time, they have come up with 3 plans for you all to grab. Swiggy SUPER will offer three different plans called -- Binge, Bite, and Bit. SWIGGY SUPER was launched in 2018 and has already benefited close to 4 million users since its inception
1 Month Plans:
Swiggy Membership

Old Price 

New Price

Benefits

Binge Plan

Rs. 329

Rs 199

Get Unlimited Free Deliveries

Offers: Buy 1 Get 1 Free

Bite Plan

Rs. 169

Rs 129

Get 10 Free Deliveries under 5 kms

Offers: Buy 1 Get 1 Free

Bit Plan

Rs. 89

Discontinued*

(may work for new users)

Get 5 Free Deliveries under 3 kms
3 Month Plans:
Plan Name

Old Price

New Price

Benefits

Binge

Rs 749

Rs 399

Get Unlimited Free Deliveries

 

Offers: Buy 1 Get 1 Free

Bite

Rs 399

Rs 249

Get 30 Free Deliveries under 5 kms

Bit

Rs 229

Discontinued*

Get 15 Free Deliveries under 3 kms
1. Binge Plan
The 'Binge' plan will give you unlimited free deliveries and absolute 'buy one get one offers on dishes from partner restaurants for Rs. 329 per month.
2. Bite Plan
The 'Bite' plan is priced at Rs. 169 per month, will be giving 10 free deliveries per month and endless 'buy one get one' offers from only picked partner restaurants.
3. Bit Plan
The 'Bit' plan is priced at Rs. 89 per month will give five free deliveries per month and is targeted at new consumers.
Hey, if you are willing to know about us and what we offer you, you can follow our Instagram channel with a CLICK on the link we have provided. You can follow us there to know more about the fun activities we do, offers we provide, daily discounts and cashback offers, and much more. So, follow us now and then have a happy shopping experience with FreeKaaMaal!
How to Get Swiggy Super Membership?
Download the Swiggy app on your mobile.

Check for the Swiggy super banner in your app.

If your city has Swiggy Super, then a banner will be shown in your app.

Click the Swiggy Super banner.

Get redirected to its main page.

Click on the 'Get Super Now' button.

Select  the 1-month membership

Buy your Swiggy Super subscription.
Benefits of Swiggy Super Membership
Swiggy Super at a super value price of Rs. 89 per month.

Enjoy no surge fee on orders placed during rain or high demand.

Priority issue resolution through a dedicated customer support team

Free shipping available on a minimum cart value of Rs. 149 across all restaurants for Buy 1 Get 1 Free on Dishes.

Unlimited Free Delivery.

Save upto Rs 250 per order.
Note: Recently, the food delivery platform launched a standalone app "Swiggy Daily" to offer homely food at affordable Prices. Swiggy Daily offers meals starting Rs. 50 with subscription plans for 3 days, 7 days and 30 days. 
Swiggy Super Offers
With the MakeMeSuper Contest, Swiggy offered one year of free deliveries. All Swiggy users get a chance to participate. The contest was run on Twitter, where users had a simple opportunity to participate.
You can also get the membership free of cost with the Amazon Pay 100% cashback offer available from time to time. 
Free Delivery at All Restaurants with Swiggy Super
To start, the loyalty program was rolled out to close to two lakh customers across seven cities. The prime task of Swiggy Super is to solve the concerns of customers related to the delivery charges.
On Swiggy, you can find select free delivery restaurants. But with "Super" delivery is open on all restaurants for orders above Rs. 149. So with 2 or 3 orders, you recover the membership fee. 
Swiggy Super Delights
The membership program comes bundled with many benefits. The company recently started "Super Delight" for its loyal customers that promise free dessert or beverages at select partner restaurants.
Super Delight is an exclusive benefit for Super members applicable on all orders above Rs. 149. The company is also expected to launch new features under this program.
More: Also check how to apply coupons on Swiggy to save on your every order.
Swiggy Super vs Zomato Gold
Zomato also has a membership program called Zomato Gold. However, the two programs are very different. Swiggy Super's purpose is mainly to remove hassles related to delivery charges; it also provides occasional surprises to members. At the same time, Zomato Gold focuses on providing additional benefits to members with complimentary food and drinks.
The Gurugram based company also has a "Zomato treat" that lets members avail themselves of a free dessert with every meal. A few months back, Zomato introduced another program, "Piggybank," that gives users 10% back on every order.
Now, let us take a look at another popular feature of Swiggy that has been introduced recently. Yes, I am speaking of Swiggy POP. You can find the feature in Swiggy app. If you are yet to use this new feature let me start with a brief itroduction of Swiggy POP.
Swiggy POP
Swiggy POP offers single-serve meals in the price range of Rs. 99 to Rs. 200. The important thing is no delivery charges for the curated menu of top restaurants near you.
The POP menu is based on customer demand and preferences. The feature caters to the needs of customers seeking single meal orders.
Swiggy POP includes an array of unique meals from biryani to kebabs, paranthas, and more. Swiggy POP is convenient, full of variety, and affordable. Here are the key highlights of the feature
Single Serve Meals

Free Delivery

No extra charges
How to order from Swiggy POP?
You can order on the Swiggy website and mobile app. There is a separate section on both platforms where users can find a specially curated menu.
Select a dish from the available menu for free delivery at no extra charges. The single-serve meals are curated from the famous restaurants near you.
Click on Swiggy Pop

Browse the specially curated menu

Click on Buy

Select Delivery address & payment mode

One-Click checkout

No Extra charges
Subscription-based services have become a key revenue generator for online service providers. To name a few - Amazon has prime, Flipkart has plus, Zomato has Gold & Treat. The membership program of Swiggy allows people to avoid delivery charges.
Additional benefits include no surge prices and occasional surprises. Swiggy Super Subscription makes sense if you like to order food regularly.
At Rs. 149 a month, the membership fee is not an expense. But the question is, if you are ordering only 2-3 times a month, you may not even like to pay Rs. 49. But for a person who regularly calls me, I mean a least 6-7 times, and Swiggy is his favorite app, then the membership makes a lot of sense.
Apart from free delivery on all orders above Rs. 149, Swiggy also promises many exclusive offers and promo codes for Super members. Also, Check out Swiggy coupons for old users.
Frequently Asked Questions
Q. How do I get Swiggy super plan?
A.Check out the steps mentioned in the article to help you know on how to avail the Swiggy super plan.
Q. What is new in Swiggy super?
A. All existing Swiggy SUPER members will automatically be upgraded with the launch of a new subscription plan. 
Q. How do you get Swiggy super for 3 months?
A. 3 months plan is cost effective that can help you save upto 20%. Read through the full article to know the benefits of the offer. 
Q. What is the cost of Swiggy one membership?
A. Subscribe to "Super" to get unlimited free delivery and a lot more. The membership program has been rolled out in select cities. Do check out the details mentioned above to know the cost and benefits. 

Join Telegram Channel & Get Instant Deal Alert

75,062+

participants