1584 days ago
RentoMojo Online Coupons - Get Up to 1500 Off On Renting Products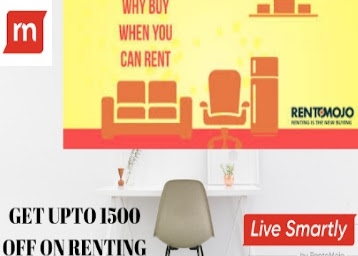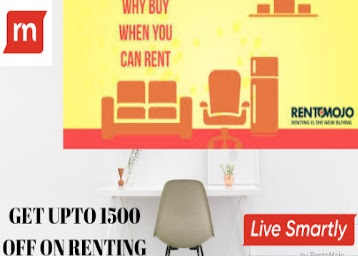 Considering the vast population of metro cities where people find it difficult to buy the household stuff each time they shift their houses.
RentoMojo online renting platform provides the facility to rent for the products like furniture, packages, appliances, and electronic gadgets at a price less than the retail stores and EMI product. 
So now, there is no need for buying new products when you can get them easily online via renting and you can relocate these quickly as you move. You can can also rent your furniture at Top Website To Rent Furniture Online In India.
RentoMojo Offers for August 2019
RentoMojo is giving exciting offers to its users in this month of August. Let's have a look upon the RentoMojo offers, coupons, and codes that are valid till 31st August to rent the products of different tenure to loosen the pressure on your monthly pocket.
RentoMojo Offers for All users
This offer is for all users at RentoMojo, where you can get up to 1500 Rs off while renting. Use code 'SAVE3000' to get Rs. 1000 OFF on 3rd, 5th, and 7th month's rent on all the products available on RentoMojo. 
The code applies to the product having a minimum rental value of Rs. 1500 and minimum rental tenure of 6 months.
The offer can be used by new and already existing users of RentoMojo for once.
The code is not applicable with any other offer.
RentoMojo Offers Only for Existing Users
This offer is only for existing users where they can get up to 10% off on the product.
Use code '10HEAVEN' to Get 10% OFF on every month's rent. The maximum discount value is Rs 200. The minimum rental tenure should be 6 months.
Use code '7HEAVEN' to get 7% OFF on every month's rent. Get a maximum discount of Rs 200.
RentoMojo Offers Only for New Users
This offer is exclusive for those renting for the first time via RentoMojo where they can get up to 500 Rs off on the products. 
Use code 'KICKSTART' to get 500 Rs OFF for 4months and Get up to Rs 500 OFF on 2nd, 3rd, 5th, and 7th month's rent.
Applicable on first - time orders only on a minimum monthly rental of Rs 899 and on the minimum rental tenure of 12 months.
Use code 'ORDERNOW' to get 15% OFF on months' rent. It is valid on the minimum tenure amount of Rs 149. The maximum discount is Rs 200 on the monthly rent.

Valid on 2nd, 4th, 6th, 8th and 10th month.
Special RentoMojo Bank Offers
Axis bank is giving an additional discount of 15% to its users if they rent the product on RentoMojo.  Use the cod' 'AXIS100' to get a 15% discount per month. This offer is only applicable to Axis bank credit/debit card and Applicable to all products and all kinds of users.
RentoMojo Coupons for Electronic Items
The offer is valid only for renting on electronic products where the users can get up to Rs 1000 OFF on all kinds of electronic gadgets.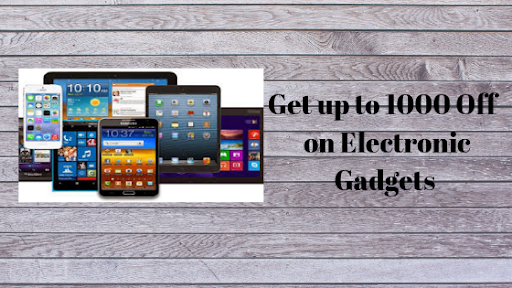 Use the code 'RMAC' to get Rs 1000 OFF on Inverters and AC for 4 months (3rd, 5th, 7th and 9th months Off). It is valid only on AC and Inverters.

Use code 'RMSAM1000' to get Rs 1000 OFF for 4 months on Samsung products. You will get

Rs 1000 OFF per month for a total of 4 months(4th,8th, 12th, and 16th). It is valid only on selected Samsung products.
For using all the coupons or discounts on RentoMojo, Go to the link.
How to Avail Offers and coupons on RentoMojo
RentoMojo coupons and offers can be used via the official online site of rentoMojo.com and the application available on the Google store for Android and iOS phones.
Login with your Account user name and details.

Select the product you want to rent and proceed for payment.

Apply the coupon code in the cart showing the product.

The amount will automatically be deduced, and final payment can be made.
Terms and conditions on the coupons of RentoMojo
Only one coupon code is applicable at a time. 

 RentoMojo can cancel the offer anytime, after that the codes will not be applicable. 

All the coupons are only valid up to 31st August 2019.
For more offers and discounts on online renting, check the online RentoMojo site which not only provides rent discount but also offers other services like product free relocation, product swaps, free maintenance, and damage waiver as well.

Join Telegram Channel & Get Instant Deal Alert

75,062+

participants