26 days ago
How to Cancel Order on Myntra: Step By Step Guide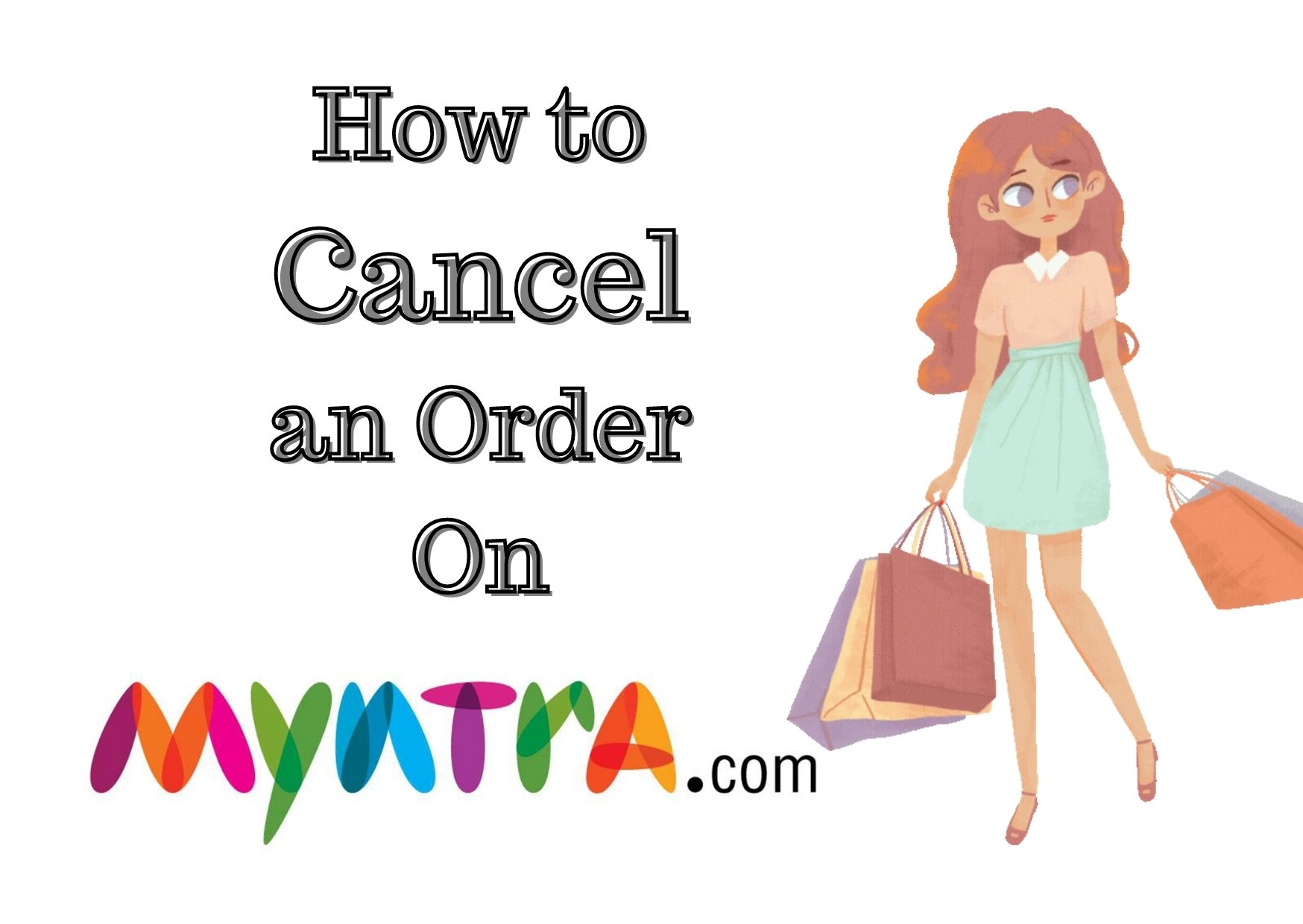 Are you looking for answers to the question How to Cancel Order on Myntra? If yes, then keep reading this article.
As we all know that Myntra is one of the leading Indian e-commerce platforms in India. The one brand offers a wide range of clothing, accessories, and more for men, women, and kids from all the top brands available in the market. Myntra also deals in different categories like clothing, footwear, cosmetics, and other accessories, and they have one of the best supportive customer services. 
If you have placed an order for the wrong product or want to cancel your order, they will resolve the issues as soon as possible. So let's check out how to cancel an order on Myntra here with a step-by-step guide for that. To grab more Myntra discounts and coupons, click here.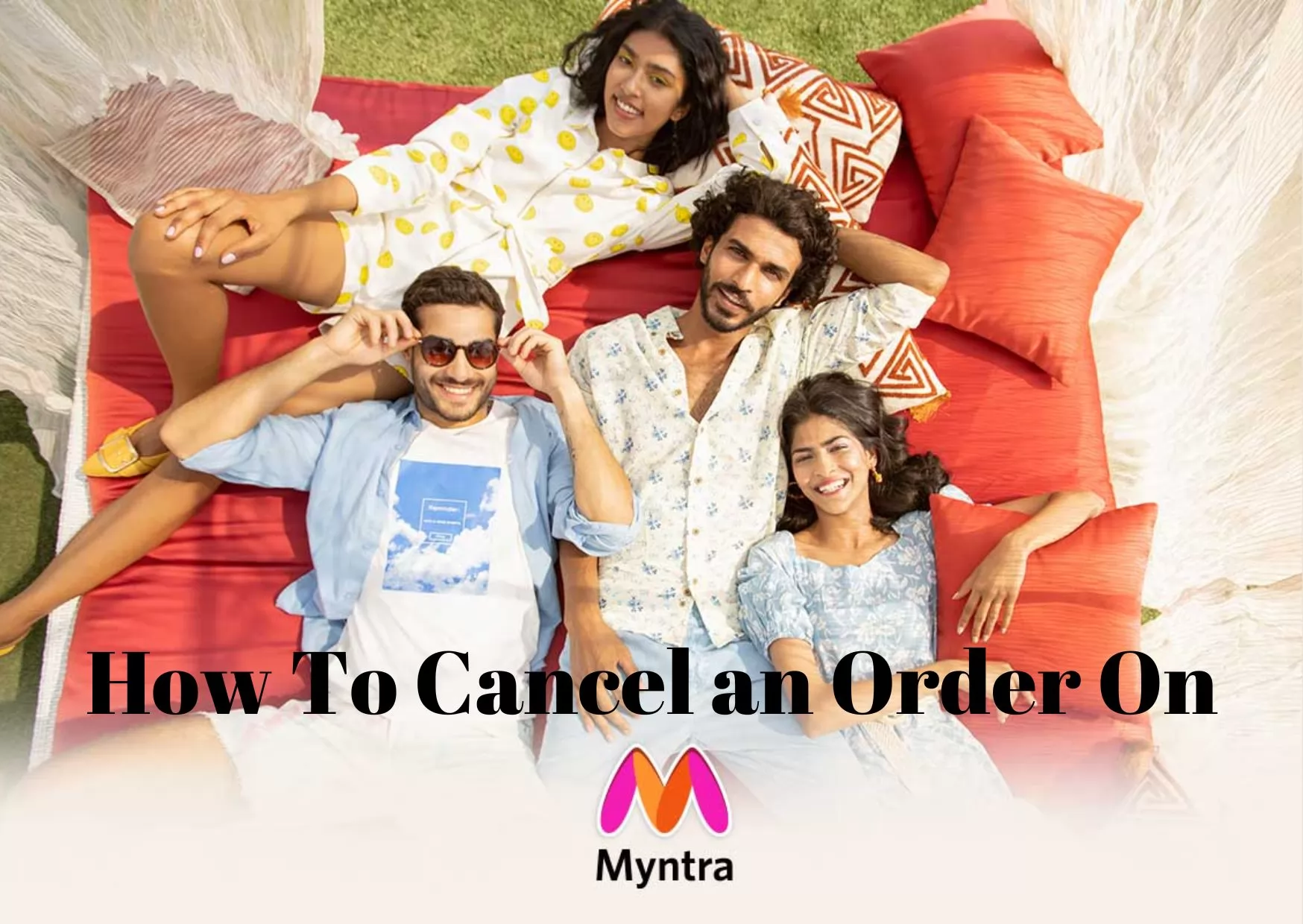 How to Cancel Myntra Order?
Myntra Order Cancellation Policy
The online platform offers a very easy cancellation and refund policy for better services and customer satisfaction. If you have ordered something from Myntra and want to cancel it or are looking for a refund, then check these simple steps mentioned in this article. 
To check out an article on How To Delete Myntra Account, Click here.
Step by Step: How to Cancel Myntra Order?
To cancel the order in Myntra, follow these steps. 
Open the app or website.

Go to the main menu and click on my orders. 

As you can see the products you have ordered, select the product you want to cancel. 

Click on the 'Cancel' option.

After clicking it, myntra will ask why your order is cancelled, and you need to select the cause that is relevant to you. 

Confirm your cancellation by clicking the 'Cancel Button', and your order is successfully cancelled.
How to Cancel an Order on Myntra That has been Shipped.
The order that has already been shipped cannot be cancelled. If you still raise a cancellation request, the seller contacts the buyer and informs them that it has already shipped. The buyer still has the option to refund the item. 
This is how to cancel an order on myntra after shipping.
How to Cancel Order in Myntra on Phone
First, open and log in to the Myntra App. 

Now select contact us, and you'll get the option of order delivery, return and cancel. 

Select the product and click on the option cancel order. 
How to Return My Myntra Orders
First, log in to your Myntra Account and click on orders.

Now select the order that you want to return/ exchange. 

If you have selected for return and paid for the same,  the amount will be refunded in your same account. 

For returning the order, you need to mention the address where the product is picked, and you can also choose the time as per your comfort. 

After all these, the delivery person will pick up the product, and the amount will be refunded to your account in 7 working days. 
What is Myntra
It is one of the one-stop solutions for all your fashion and lifestyle needs. It is one of the largest Indian e-commerce stores for fashion and lifestyle products, and it aims to offer hassle-free shopping with the widest range of products. They have a wide range of brands, from branded to local; you can choose from a wide range of brands with amazing offers and bank offers. 
The online platforms bring out the latest trend products for men, women, kids, and accessories.  Also, check out the top offers on Myntra next sale in 2022 by clicking here. 
Myntra Customer Care 
You can call for any query related to your order on- 08061561999.
How to Return Products on Myntra If You Are Not Happy?
Myntra is an online shopping portal for fashion products. It offers clothes across categories like men, women, and kids. Myntra also offers various products like shoes, watches, cosmetics, bags, etc. Most of the shoppers prefer Myntra. We will discuss how to return products on Myntra if you are not happy.
Usually, Myntra provides 30 days to return the product. After 30 days, you will not be allowed to create a return request.
These are the steps to be followed. 
1. All you have to do is log on to your Myntra account. Then click on the orders option. Once you click on orders, you will be taken to a page where all orders are listed. The orders which are already delivered will have a Return/Exchange option. You have to select the order which you want to return.
2. After selecting the order, decide if you want to return or exchange the product. In the case of a return, the amount will be refunded after the product has been collected. In the case of an exchange, if there is a size issue, get an exchange in place of it.
3. You must select the mode of refund. If you have made online payments, the amount will be credited back to the account from which you have made the payment. If you have paid cash on delivery, you must provide bank details to which the refund has to be credited. 
4. The delivery executive then picks up the product and refunds the amount within 7 working days.
Conclusion
This is all about how to cancel order in Myntra. Myntra is one of the leading Indian e-commerce platforms offering a wide range of products per the trend. Their online platform is straightforward to use and is completely hassle-free. You need to follow some simple steps to cancel your order online. 
We hope this information will help you with how to cancel from Myntra. You must share this article with others who like to place online orders. Also, leave your valuable feedback in the comment section given below.
Questions You May Have 
Q1. Why can't I cancel my order in myntra?
A1. The order from myntra can be cancelled until it moves to "Shipped Status". Having reached the status of shipped, your order can not be cancelled. In such a case, you will have to refuse the order while the delivery guy will come to deliver the product to you.
Q2. How can I cancel my order on myntra after shipped?
A2.  we have provided you with the step by step following which you can cancel your order. Check out the steps mentioned above. 
Q3. Can I cancel an order after the dispatch?
A3. Even after the order gets dispatched, you can still cancel the order or refuse to take orders at the time of delivery. 
Q4. How long does it take to deliver the order in lockdown?
A4. It usually takes 3-5 days. However, the days to deliver the order vary from city to city. 

Join Telegram Channel & Get Instant Deal Alert

75,062+

participants