803 days ago
Apple Launches iOS 14: Know the features in the new update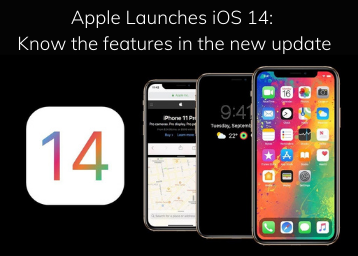 Apple Launches iOS 14: Know the features in the new update
Apple has finally released its latest update iOS 14 for Apple users globally at WWDC on September 16, 2020, & it comes with some new features that have not been available in the previous updates. iOS 14 lets the users customize their iPhones in a way better way as compared to the last update options.
The new update iOS 14 is available for iPhone 6S & more modern iOS devices. New features include choosing your default browser, app library & picture-in-picture among others. iOS 14 also allows pin widgets to the home screen. This feature has been supported by Androids for years now but has finally arrived for iPhones with the release of iOS 14.
To read about the best gaming phones under Rs. 10,000, Click Here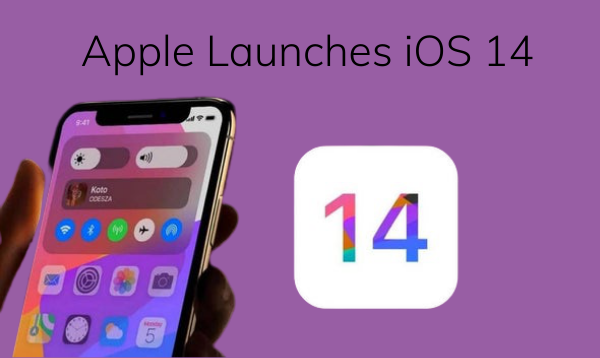 Features of iOS 14:
Do you want some great cashback offers and discount on food, online shopping, and much more? Then you can follow our Youtube Channel from a CLICK on a provided link. As we keep on uploading the offers for you to grab through which you can have some cashback on your shopping or discount on your food orders and there will be much more we offer to all our users! 
Following are the new features introduced by iOS14 for Apple users of iPhone 6 & above.
Widgets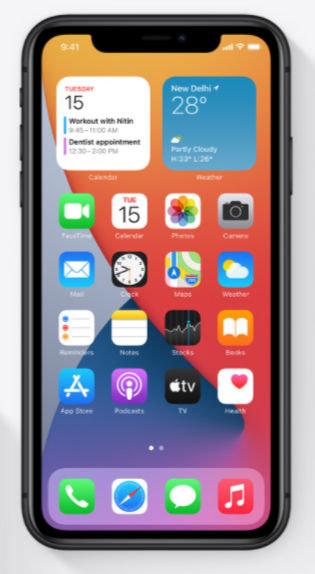 With iOS 14, Apple introduced a redesigned Home Screen which can add widgets that can be dragged on to the main screen as well as be pinned in different sizes. Smart Stack is a new feature that allows users to swipe through organized widgets based on their daily activities on the device. 
App Library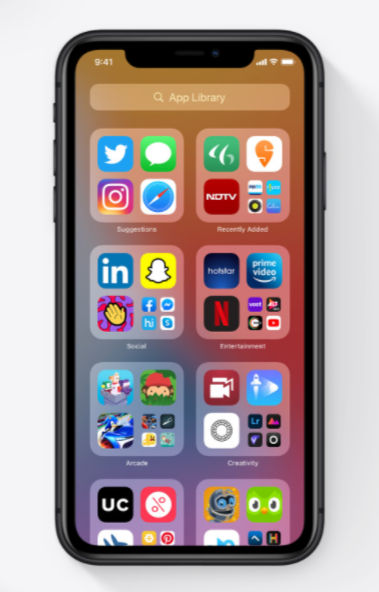 This feature will allow Apple users to hide apps from the main home screen. iOS 14 will enable users to put their unwanted or least used apps in the App Library in order to maintain a junk-free home screen. This feature has been in Android for years but is new for Apple.
Compact Calls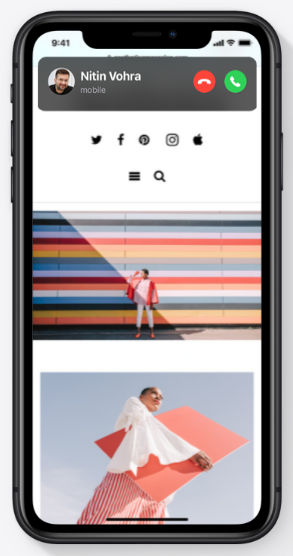 In the previous versions of iOS, receiving calls via cellular, FaceTIme, or any other app would occupy the entire screen of iPhones. Apple has created a brand new design for receiving calls which don't occupy the whole screen. Likewise, Siri's screen space has been changed with iOS. 
Translate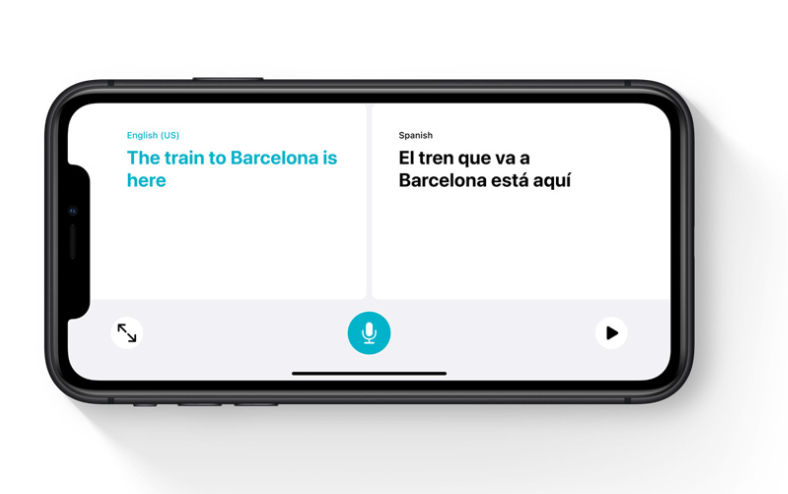 Translate offers Apple users to have conversations in 11 languages. It also supports an offline mode, which allows users who have downloaded the languages to use this feature without turning on their internet.
Along with these features, other new features are introduced with iOS 14 like
SMS spam filtering for Indian users who get spammed with SMS advertisements every day. 

New fonts presented & iPhone can now support 20 extra fonts apart from already available fonts.

Option to download updates on mobile-data has been offered in iOS 14. 
Devices Compatible With iOS 14
iOS 14 can run on the iPhone 6s & later, Here's the full list:
| | |
| --- | --- |
| S.No. | Device |
| 1 | iPhone 11 |
| 2 | iPhone 11 Pro |
| 3 | iPhone 11 Pro Max |
| 4 | iPhone XS |
| 5 | iPhone XS Max |
| 6 | iPhone XR |
| 7 | iPhone X |
| 8 | iPhone 8 |
| 9 | iPhone 8 Plus |
| 10 | iPhone 7 |
| 11 | iPhone 7 Plus |
| 12 | iPhone 6s |
| 13 | iPhone 6s Plus |
| 14 | iPhone SE (1st generation) |
| 15 | iPhone SE (2nd generation) |
| 16 | iPod touch (7th generation) |
Conclusion
Apple's iOs 14 brings new features, unlike any other previous update. These features were long due for Apple users, and now you can finally use them. Apple launched iOS 14 at WWDC on September 16.
Frequently Asked Questions
1)When can we expect iOS 14?
Apple launched iOS 14 at WWDC on September 16' 2020.
2)What devices will get iOS 14?
All iPhones that support iOS 13 can be updated to iOS 14.

Join Telegram Channel & Get Instant Deal Alert

75,062+

participants