593 days ago
How To Add Channel In TataSky?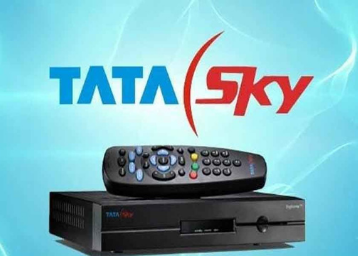 Tata Sky gives over 600 channels, including HD channels to its subscribers. But if you want to add channels to your Tata Sky and have no idea how to do it, we have come up with an article for you in which we will tell you How To Add Channel In TataSky with just simple steps. 
Tata Sky DTH is amongst the most trustworthy DTH service providers that have been giving unbelievable assistance to its users. The service provider is recognised for providing its users with an effective way of combining channels to customise their packs.
You can choose and add any channel to your popular pack. The most effortless way to do so is by requesting the customer care at 1800 208 6633, nonetheless, if you want to do it yourself then here are some simple steps that you require to understand to add channels to your Tata Sky add channel list.
This characteristic is different, and some DTH providers provide such a highlight for its user to enter quickly. Let us take you through a step-by-step pattern on adding a channel in tata sky.
Also, if you want to know more about the Tata Sky Recharge Plans For 2021 then CLICK HERE.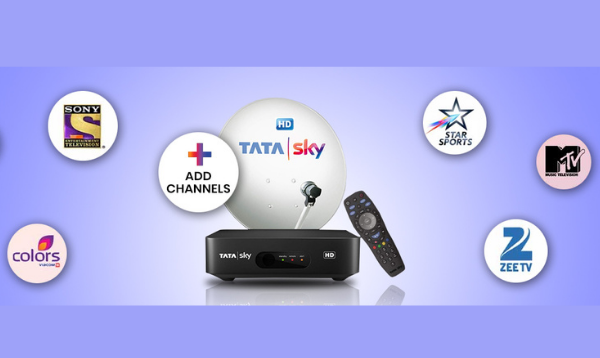 Add Channel In Tata Sky
How to add a new channel in tata sky is many Tata Sky users' question as the app allows many automatic characteristics and Here is everything you require to know concerning. Tata Sky DTH gives around 600 plus channels, including HD channels to its users. 
Now you can simply add channel in tata sky online. Get all the steps about How to Add Channels in Tata Sky App. Please read our article to know about adding channels in Tata Sky and much more. If you want to know more about the Tata Sky Offer On Freecharge then CLICK HERE.
Hey, if you are willing to know about us and what we offer you, you can follow our Instagram channel with a CLICK on the link we have provided. You can follow us there to know more about the fun activities we do, offers we provide, daily discount and cashback offer and much more. So, follow us now and then have a happy shopping with FreeKaaMaal! 
How To Add New Channel In Tata Sky?
Go to TataSky web or app

Click on the "Select packs" choice. 

Now, enter your designated mobile number or Tata Sky subscriber ID.

Once you have registered the mobile number, you will get an OTP. 

Insert the OTP, and the accounts screen will begin on the window. 

Now, two choices will arise, such as "Balances and charges," and a button to recharge your account. But, on the right, you will see a box named "Your Pack." Click on view will show all the channel packs you are currently promised on.

Then, tick on the link on the box, which will capture you to the next page to deactivate the Tata Sky channel. A user will see a "+" sign alongside each section.

Click on the first one will give you all the packs that you have subscribed to. To join some channels from the current list of your Tata Sky account, uncheck the box, and next click on "Select and Proceed" at the base. 

The next window will reveal the channels you have unsubscribed and then click on the verify button. A verification message will appear on the screen, and the latest pack will get activated in some time.
How To Add Channel In Tata Sky By SMS?
You can just send an SMS to 56633 including a channel code from enrolled mobile number in the form ADD STARPLUS12 or ZEE14 as an SMS to 56633.

You will soon get a verification message on the same number, and the pack will be initiated quickly on your connection.
How To Add Channel Via Tata Sky Mobile App?
Download the 'Tata sky App' on your smartphones via Google Play Store or Apple app.

Login into the app using your credentials. If you visit the app for the first time, you need to enter either your designated mobile number or Tata sky subscriber ID, which is absolutely your login ID. Then it would be great if you framed a proper password for your ID.

You need to login by accessing the necessary details if you previously had a user ID and a password.

Once, You logged in, you will see the home screen where the advantages of highlighted shows, live TV network list and much more are present. Near the search button in the top right corner, you will see a hamburger menu, tap on the choice. This section enables you to check your account balance and other features.

Just click on the 'My Tata sky' option and then onto the 'Manage packs' that directly took you to another page. Tap on 'Modify packs', where you can see a summary account.

Here, you find plenty of packs such as current packs, Tata sky curated packages, broadcast packs and much more. Select on the modified pack of your interest. You can also Go for the '+' sign to expand. Select the checkbox for the particular channels or packs of your choice by scrolling down to the bottom. After done with the selection process, click on the 'Confirm' button.

The channel pack of your choice will be subscribed automatically, and other packs that are not of your interest will be removed from your account within a duration of 24 hours. 
So, this was all about how to add free channel in tata sky with some very easy steps. These steps are tried and tested ones so gro through the steps and add or remove channel in tata sky as per your requirement.
Frequently Asked Questions
Q1. Is it simple to add a channel on Tata Sky DTH?
A1. Yes, you can add channels on Tata Sky DTH via the above-listed purposes. It is also effortless to modify Tata Sky Package if you prefer to add some channels without sending an SMS for each.
Q2. Is there any possibility to modify channel packs in Tata Sky DTH?
A2. Apart from combining different channels to your Tata Sky channel list, you can also modify your current channel pack.
Q3. What is the minimum price to attach a channel on Tata Sky DTH?
A3. You can add a channel to your Tata Sky DTH channel list for a minimum price of Rs. 10 per channel. Observe the Tata Sky price list to see how much you can save by purchasing a pack rather of combining channels.
Q4. What are the ways to add or remove channel in tata sky?
A4. There are three ways to add channels to your Tata Sky DTH. The first method is by visiting the TATA Sky web portal, second by sending SMS from your registered mobile number and third by using Tata Sky android or iOS app.

Join Telegram Channel & Get Instant Deal Alert

75,062+

participants