1807 days ago
Kids Winter Trends 2019: Comfy and Cute Wear Ideas for Juniors to Look Stylish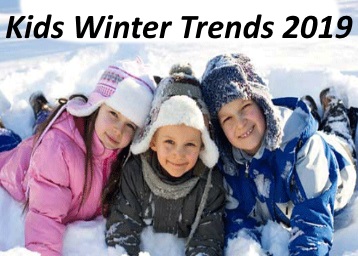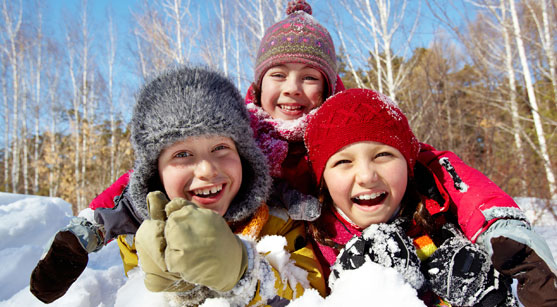 We love it when winter comes around; it's that time of the year when you can finally bring out our fancy, hoodies, scarves, and jackets. Winter accessories are extremely stylish, and with everyone looking their best at this time of the year, it's only fair to let the kids have a swing at winter fashion too. Kids below the age of seven require special care at their immunity because that is in the developing phase. So, keeping them warm with the cute and colorful kids winter collection available under kids offers online. It's is very necessary for parents to take care of their kids during the winter season by keeping the core warm. In this case, sweatshirts and jackets will surely a must carry item during the winter season. Also, here I have prepared a list of best kids winter trends, check out them to keep your child fashionable yet warm.
Note: If you're looking for some online shopping sites for kids then, check out this article.
1. New Age Denim
We need to take of our kids in winters especially about what the baby eats, where the baby plays, and particularly what winter clothes he/she wears. Every parent is fond of all sorts of chic and trendy winter clothes that can keep their child safe and also look stylish on them. Denim is considered as the kidswear winter trends 2019. The denim coat or jacket which comes in diverse patterns and designs can make your little munchkin dazzle the casual winter look.
2. Funky Jackets
Go for a super-stylish bomber jacket in bright blue to keep your little champion on track to reach for the stars. If your kid likes the arts and loves to have a distinct style, then buy a duffle coat style jacket. Or, the full button placket and the notched lapel collar promises a funky touch to your kid's ensemble and keeps them looking ever so adorably charming.
3. Cute Classic Sweaters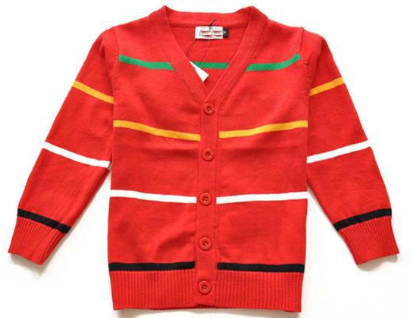 Bulky sweaters could be cumbersome for your little one and lead to an irritable mood. At, online stores you can find a range of cute button up sweaters for girls and boys both. One of them is the collection of polka dot winter jackets for kids which are supremely comfortable and incredibly stylish. Go in for a button up style or opt for a classic knitted sweater for that old-school touch. Kids wear winter trends is something which every parent needs to follow to protect their child from the chilly winters without compromising on the style fronts.
4. Hoodies for Kiddies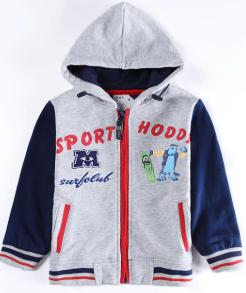 Kids love hoodies and even they look cute in that and it is also the latest trends for kids wear. Choose the designs which are playfully perfect offering maximum protection during the chilly weather of winters. So, find a perfect hoodie for your little munchkin on online websites like Firstcry, Jabong, Myntra, Amazon, and more. Make your pick from a range of delightfully colorful jackets in sleeveless and full sleeve styles. The plentiful choices and offers are available online for winter jackets for kids. The best part about jackets is they can be accompanied with denim or pants.
5. Long Sleeve Tees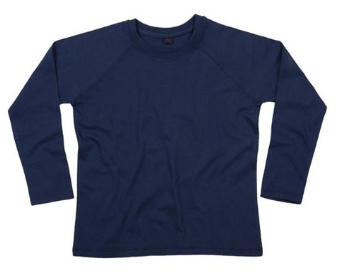 Go beyond the traditional styles and posh up your little one with high fashion kids winter wear style. The long sleeve tees with funky prints and designs really look cool and stylish on kids and can be accompanied with jeans, skirts, capris, and other bottom wears. It makes the kids look their best at any event including casual occasions. And, if your kids prefer the arts and love to have a distinct style, then accompany the long warm tees with some funky jacket or coat.   
6. Timeless Party Wear- Satin, Velvet, Velour & Lace
Neutral shades like beige or cream will always feature when it comes to children's formal wear. Party dresses for girls in off-white shades with lace, overskirts, and big satin or taffeta sashes in shades of pink to add a pop of color are classics that look beautiful and sophisticated. Velour trousers for boys are another perfect apparel to wear on formal occasions. And, how we forget the pink party dresses. Pink not only features heavily in summer fashion collections and will continue to do so throughout winter in whole myriad shades. Pair these party dresses with bolero style cardigans or funky coats to add a touch of color, warmth, and texture to the look.
7. Outwear
Keeping the little ones warm is always being high on parents priority list. Quilted jackets and coats look so adorable on babies as well as toddlers. Duffle coat suits on boys with hoods to protect them from the elements of winter. Bold colors are the best way to let your children explore their creative side. Play with a wide range of fun winter colors available in outerwear. Red and aubergine are the particularly two colors which look cool on girls in this season of winter.  
8. Quilted Jackets
Your little one doesn't understand when the temperature dips and rises. All they want is to go out and play. Don't let their rustic charm to go dully by buying some quilted jackets. Instead of layering your kid go for the heavy winter jackets to fight the chills. There is numerous online website where you can find all sort of chic and trendy winter clothes. Thereupon, you can find a boy's winter jackets in diverse colors, patterns, prints, and designs. Your little princess can dazzle the casual winter look with a pair of regular top wear tee, jeans, bottom wear, and a pair of sports shoes, and the must-have winter cap.  
The temperature is already being dropped, and it will be time to think about stocking up on some autumn/winter essentials for your kids. And, all the aforementioned winter trends will make your little one look fabulous and classy, and at the same time, you don't have to worry about the wintry breeze, for all the layers will be there to cover and protect your little toddler.

Join Telegram Channel & Get Instant Deal Alert

75,062+

participants