65 days ago
Jio 5G Smartphone Launch Date: Booking, Price and More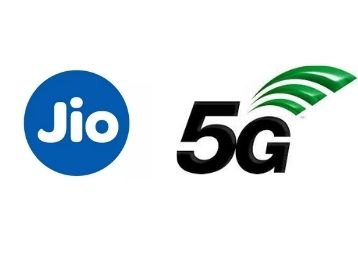 Reliance Jio has launched two feature phones so far. Now, the company is expected to launch an affordable smartphone. Jio 5G smartphone is expected to launch very soon. Recently, we reported on the launch of the Jio book laptop an affordable Android-based computing device. 
The company is working with Google to launch a low-cost 5G smartphone in India. In the recent future, we have seen a lot of 5G smartphones in the market, such as Realme Narzo 30 Pro, Moto 5 5G, and Oppo F19 Pro 5G, among others.
But the one launched by Jio will be dirt cheap, and it will come with affordable plans as well. For more details on Jio 5G Smartphone, scroll down.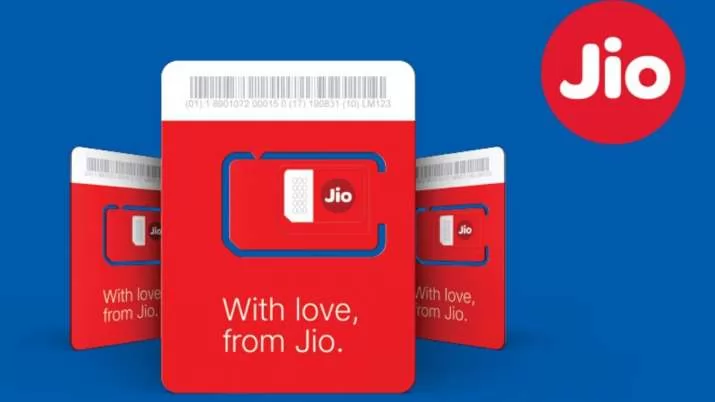 Jio 5G Phone Launch Date
Reliance Jio is all set to launch a low-cost 5G smartphone very soon. The company is expected to launch its upcoming phone in partnership with its investor Google. 
Mukesh Ambani is likely to announce the 5G device at its 2022 Annual General meeting. At the same event, the company will also announce its android powered laptop. The company is currently working on completing the research and development of its 5G phone. The launch date and booking details on Jio 5G phone will also be announced soon. 
Are you Following FreeKaaMaal on Instagram? Catch up with us on Instagram for Special Offers, Deals, Discounts, Bumper Giveaways and Much More. Follow @freekaamaalofficial today!
Jio 5G Phone Details
The smartphone will run Android Go or Android-based JioOS. Jio is said to be working to develop a customized version of Android. 
Similar to OneUI, OxygenOS, MIUI, and RealmeUI, Jio is working on a customized OS based on Android Open-source Project.
JioOS is likely to power multiple Jio products in the future. It will retain Android's core feature and include some apps to provide a unique user experience.
Recently, Jio dropped the usage cost for its feature with two new offers. The company already has 100 million Jio phone users the price drop aim to retain the existing users and attract the 300+ million feature phone users in the country.
It will be followed by the launch of an affordable smartphone in collaboration with Google.
Jio 5G Phone Price
At a time when subscribers are looking to switch to 5G smartphones, it makes sense to launch an affordable device in the market. 
Jio 5G phone can be the perfect choice for subscribers looking for affordable 5G devices. The device is likely to cost less than Rs. 10,000. Jio 5G Phone price is expected to be around Rs. 9000. We could get to see multiple devices with varied specifications and prices. Jio's new smartphone could help in its quest to add new users. It could be the right move to gain momentum.
Jio 5G Phone Booking
Similar to the two previous devices of the company, Jio 5G phone booking will be made available both online and offline. Customers can choose to book the new device online or offline. 
The online booking will be made available on Jio.com and MyJio app. If you want to get the phone early, then online booking is likely to start first, and you can follow some easy steps to book Jio 5G phone.
You can book the device online from the official website of jio or the MyJio app. Fill in a form to book Jio 5G phone. 
After filling up the required details, click on the submit button. The expected delivery date will be displayed on the screen. 
For offline booking, visit the authorized retailer and provide your details, such as address and ID proof. 
Book only from the official website or authorised retailer. 
Reliance Jio 5G Phone announcement
Last year, RIL's AGM was held on 15th July 2020, where announcements on 5G adoption and the introduction of an entry-level smartphone were made.
This time it is likely to be held around August- September. Jio is expected to make an announcement on the launch of its 5G services at this AGM. 
Meanwhile, Google has invested in Jio Platforms to acquire 7.73% stake.
Jio 5G Phone Specifications
Not much is known about Reliance Jio 5G phone features and specifications. Since the 5G device is expected to price under Rs. 5,000, we can expect enter-level specifications. It is likely to be powered by a low-cost 5G chipset. However, it will run latest android version thanks to a partnership with Google. Also, one can expect updates for a minimum of 2 years. 
But it is almost confirmed that Jio Phone 3 will be a smartphone running Android. This time they are not going to launch a feature phone. Even during the launch of the Jio Phone 2, it was believed that the company might go with Android. However, the company persisted with KiaOS for Jio Phone 2.
Jio 5G Welcome Offer
The company will launch the 5G service with a welcome offer to reward subscribers. With the launch offer, you can expect additional perks for new users. 
Jio is also providing a 30-day free of its broadband service with its JioFiber welcome offer. The launch of 5G services is key for digital transformation in India. 5G services have already been deployed in more than 60 countries. Jio 5G Phone will come bundled with affordable plans as well, which will be exclusive for the users of this device.
Recently, DoT announced that 5G trials are all set to start in the next 1-2 months, and the trial schedule will be announced soon. 
We can expect 5G rollouts to start towards the end of 2022.

Frequently Asked Questions
When Jio will launch 5G phone?
Jio is likely to announce a 5G smartphone very soon. The announcement will be made with official launch of 5G services by Jio. 
Is Jio phone 3 5G?
Yes, with its next phone, Jio will focus on 5G. Reportedly, Jio is working on a lost-cost Andriod smartphone in collaboration with Google.
How do I book my Jio 5G phone?
Jio 5G phone will be announced soon with its booking date. You can book the 5G device online on Jio's website and the MyJio app.
What is the cost of Jio 5G phone?
Jio 5G phone will support entry-level specifications. The device is likely to be priced under Rs. 10,000. Jio 5G phone will come in three different variants with different storage options. 

Join Telegram Channel & Get Instant Deal Alert

75,062+

participants