298 days ago
Happy Independence Day 2022 - Wishes, Images, Quotes, SMS, Photos, And Much More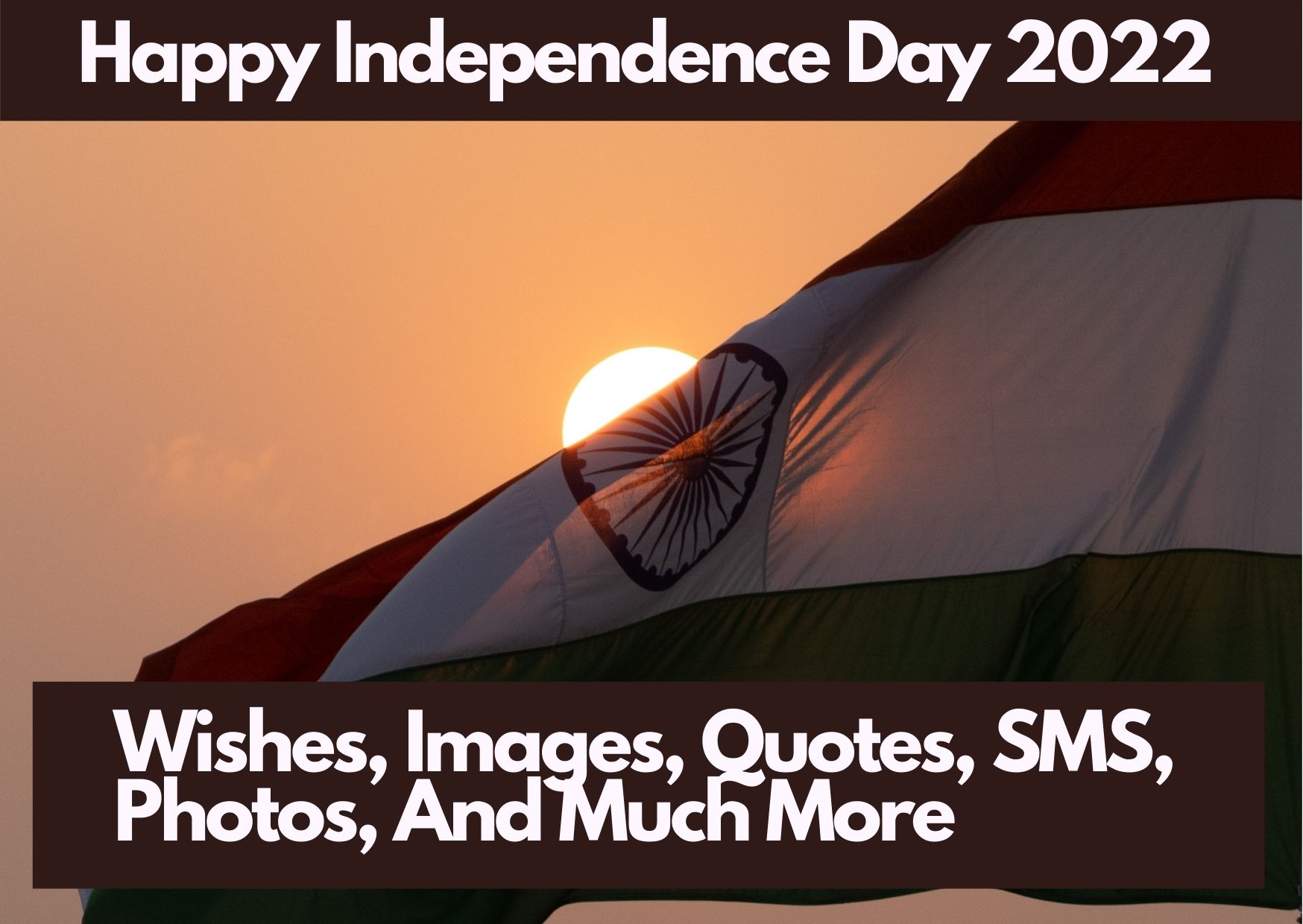 Do you wish to send astonishing WhatsApp messages and images on the occasion of Independence Day?
If yes, no article other than this can offer you a better solution to the problem. I was struggling to find the right picture to share on my social media to celebrate the 76th Independence Day of our country. It is when I decided to create my stuff using my preferred quotations on the right pictures.
I found these quotations and the pictures online, which I then edited in a paid online software. I came up with multiple options, and I was going to use only one of these, so I figured I would share them with you.
Get ready for Happy Independence Day 2022  Wishes, Images, Quotes, Sms, Photos, And Much More in this article. Use these to send personal wishes, and put stories on Instagram, WhatsApp and other social media platforms.
I am also sharing the text version of these quotations in the article so that you can create your masterpieces. Do not forget to come back to this article and share your creations in the comment section given below.
Also, for Independence Day Online Offers and more, CLICK on the link.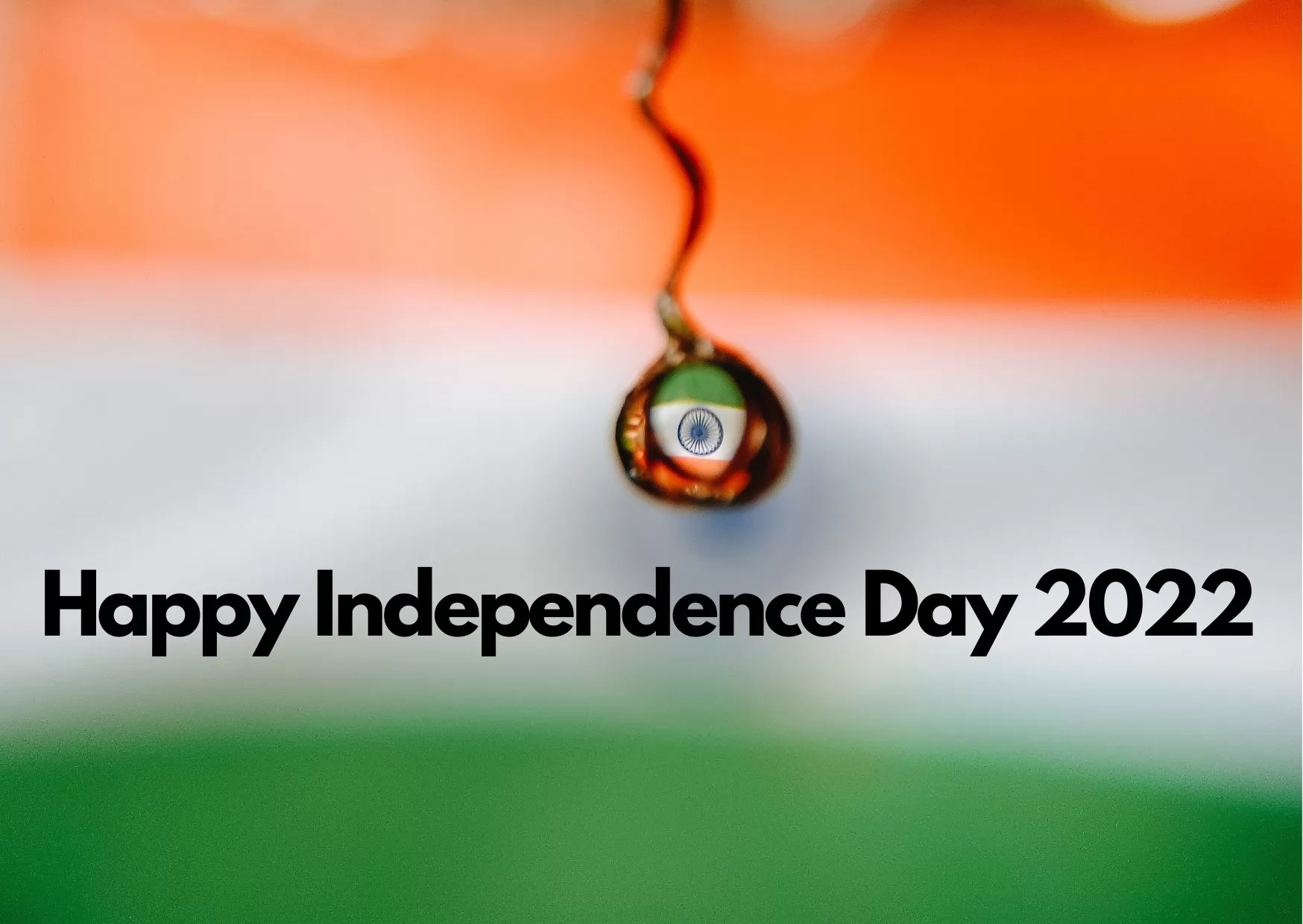 Best Happy Independence Day Quotes   
We all share greetings and wish our loved ones to remind each other of this glorious day. This year we have created the best Happy Independence Day (15th August) 2022: Wishes, Images, Quotes, Photos, Greeting, Messages, SMS, WhatsApp and Facebook Status to share with your friends and family. So, let us start with the Independence Day Wishes you must send to your loved ones.
Quote 1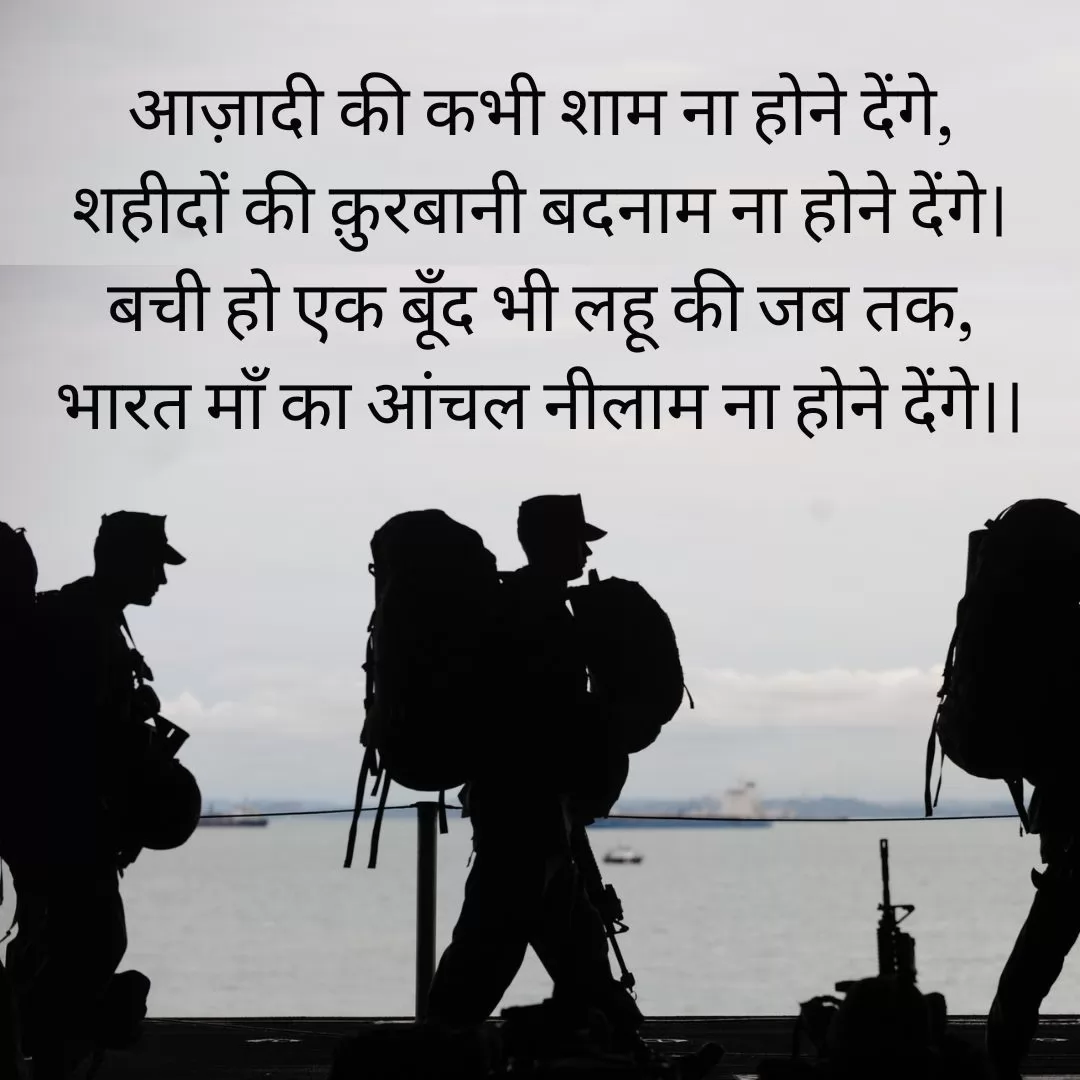 "आज़ादी की कभी शाम ना होने देंगे,
शहीदों की क़ुरबानी बदनाम ना होने देंगे।
बची हो एक बूँद भी लहू की जब तक,
भारत माँ का आंचल नीलाम ना होने देंगे।।"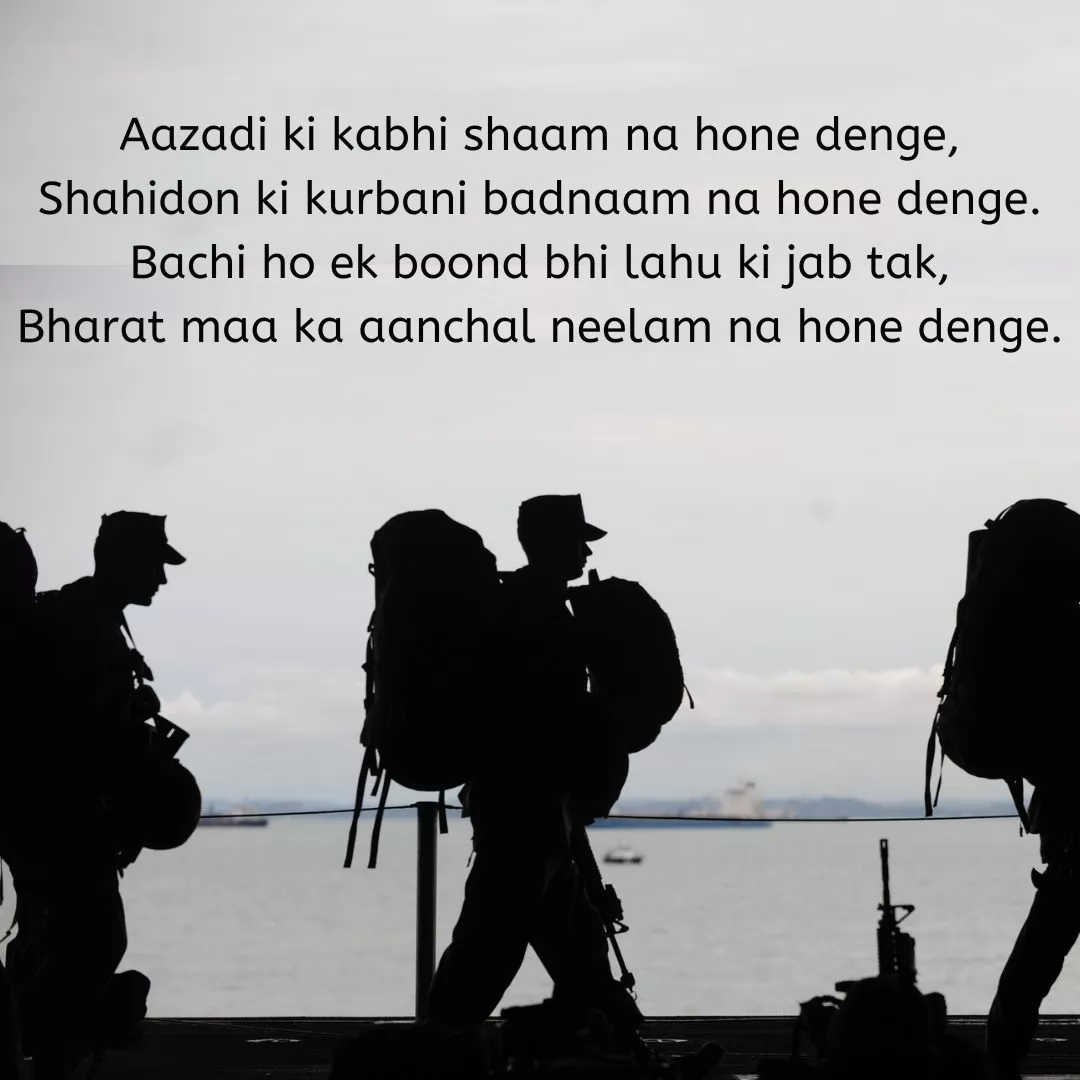 "Aazadi ki kabhi shaam na hone denge,
Shahidon ki kurbani badnaam na hone denge.
Bachi ho ek boond bhi lahu ki jab tak,
Bharat maa ka aanchal neelam na hone denge."
Quote 2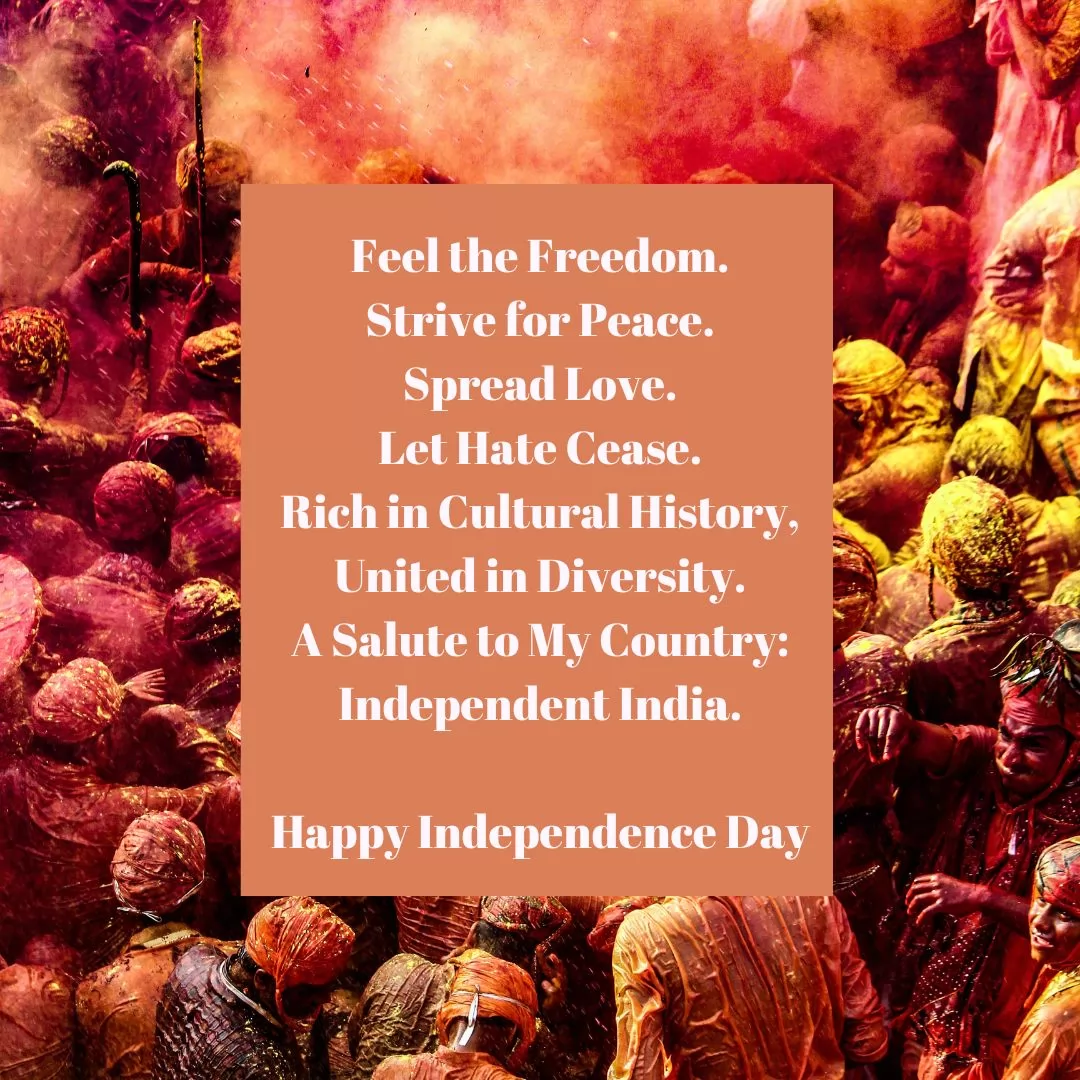 "Feel the Freedom. Strive for Peace. Spread Love. Let Hate Cease.
Rich in Cultural History, United in Diversity. A Salute to My Country: Independent India.
Happy 76th Independence Day"
Quote 3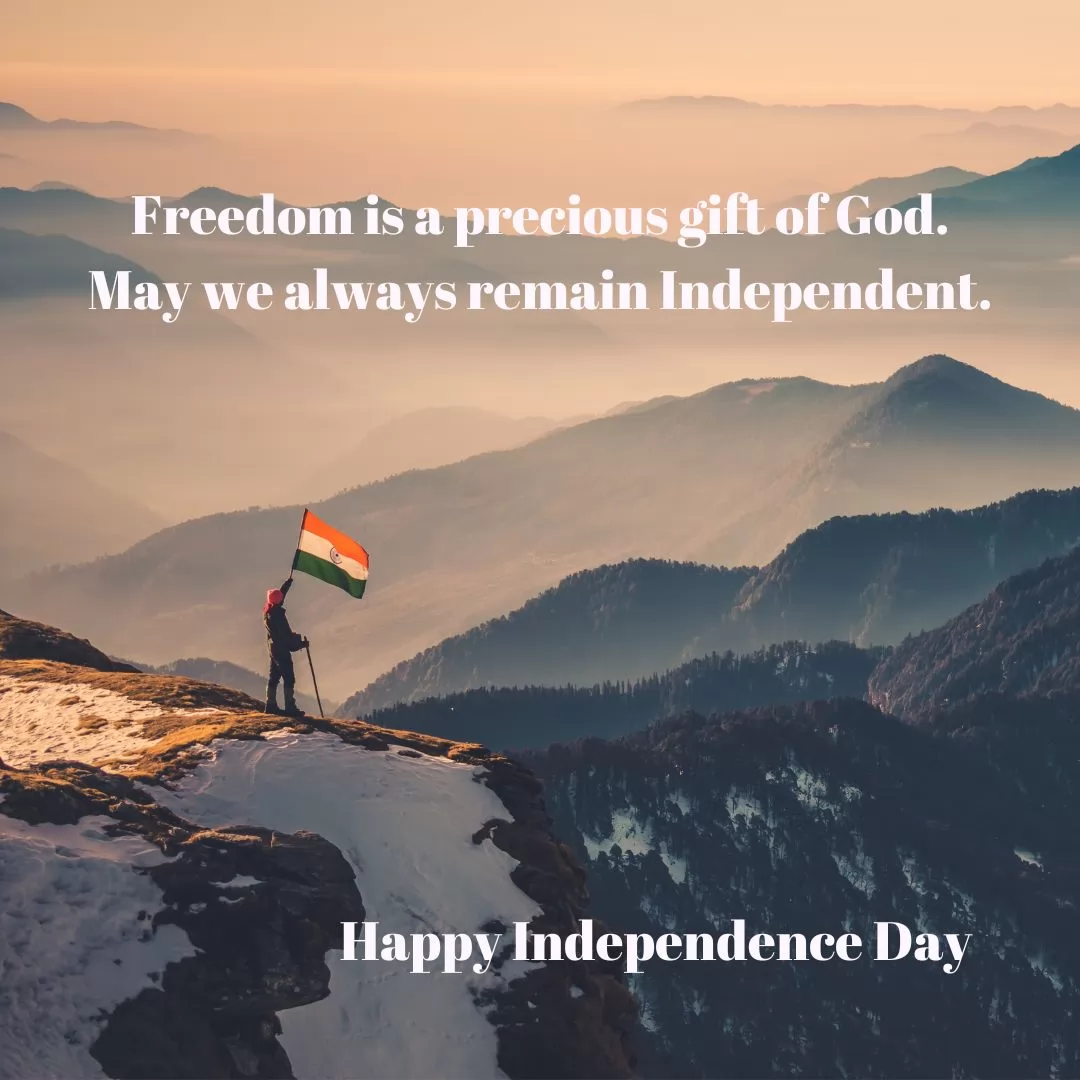 "Freedom is a precious gift of God.
May we always remain Independent.
Happy 76th Independence Day"
Quote 4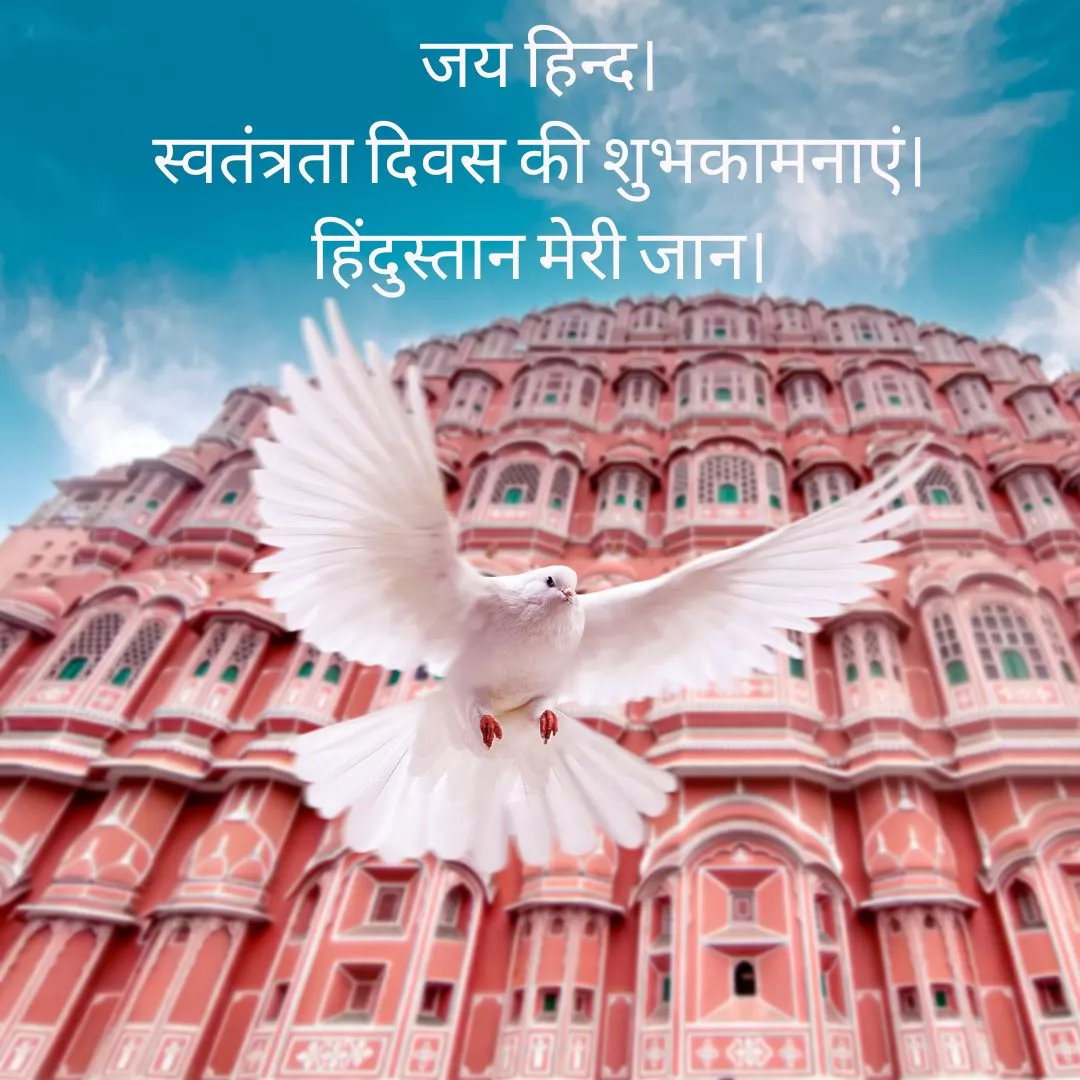 "जय हिन्द।
स्वतंत्रता दिवस की शुभकामनाएं।
हिंदुस्तान मेरी जान।"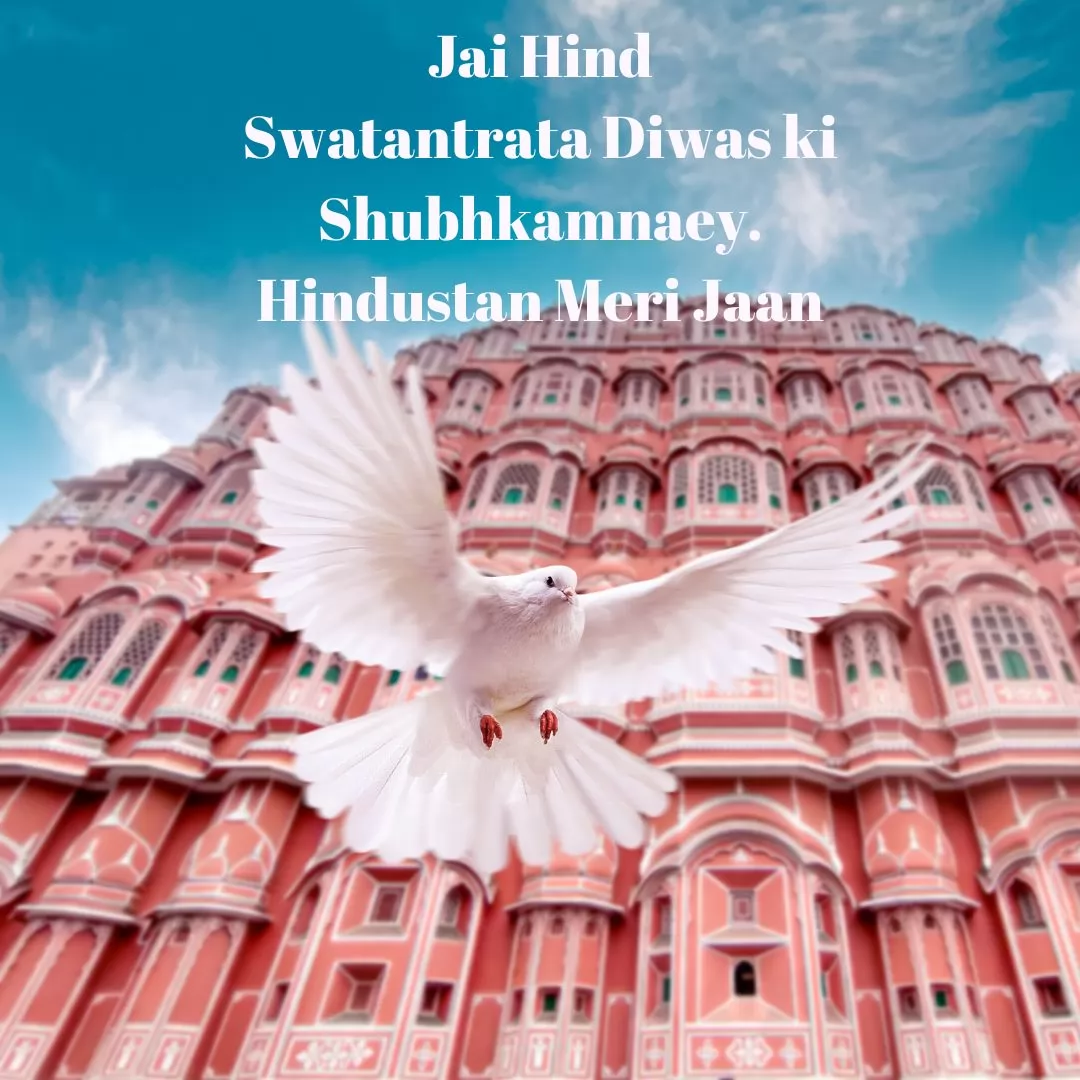 "Jai Hind
Swatantrata Diwas ki Shubhkamnaey.
Hindustan Meri Jaan"
Quote 5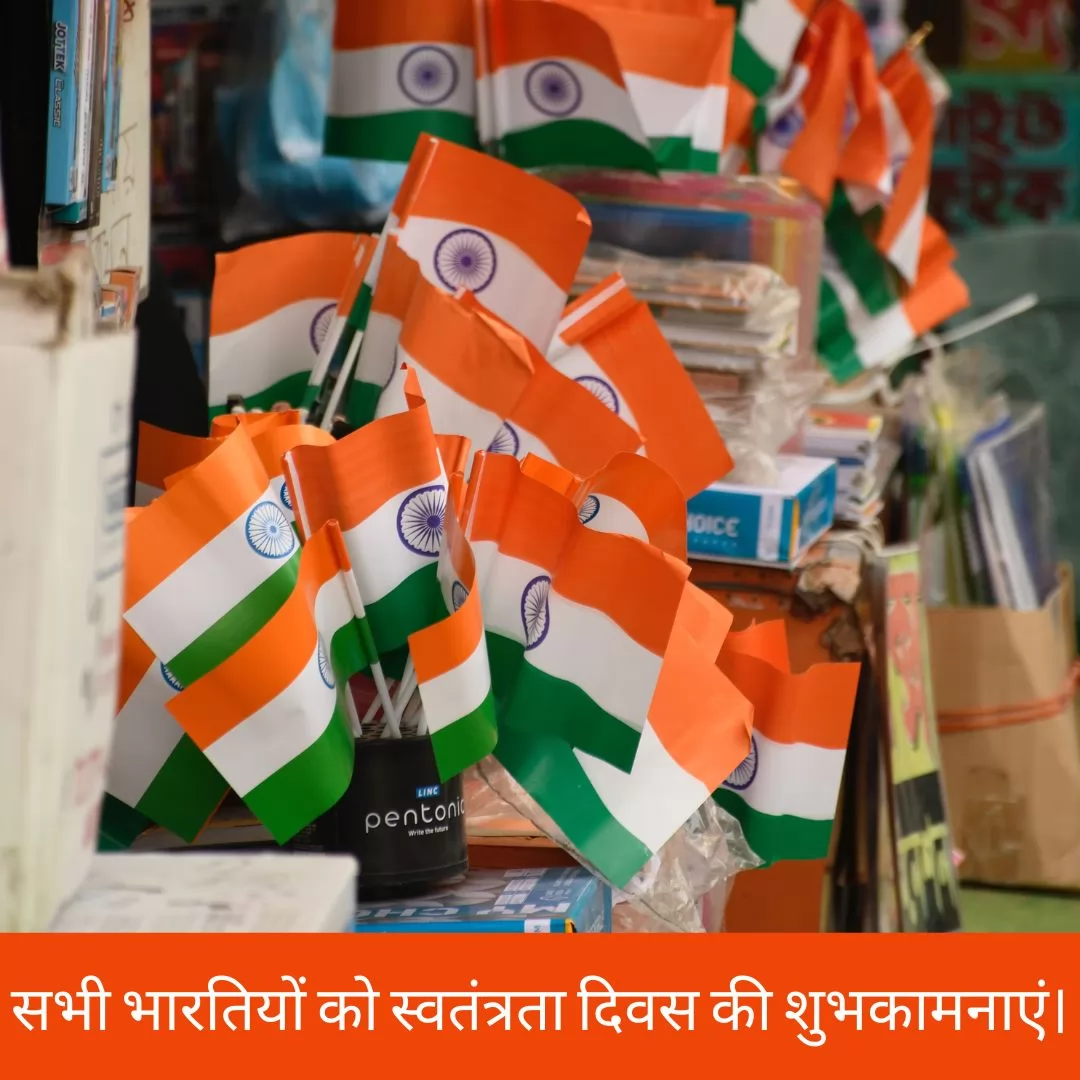 "सभी भारतियों को स्वतंत्रता दिवस की शुभकामनाएं।"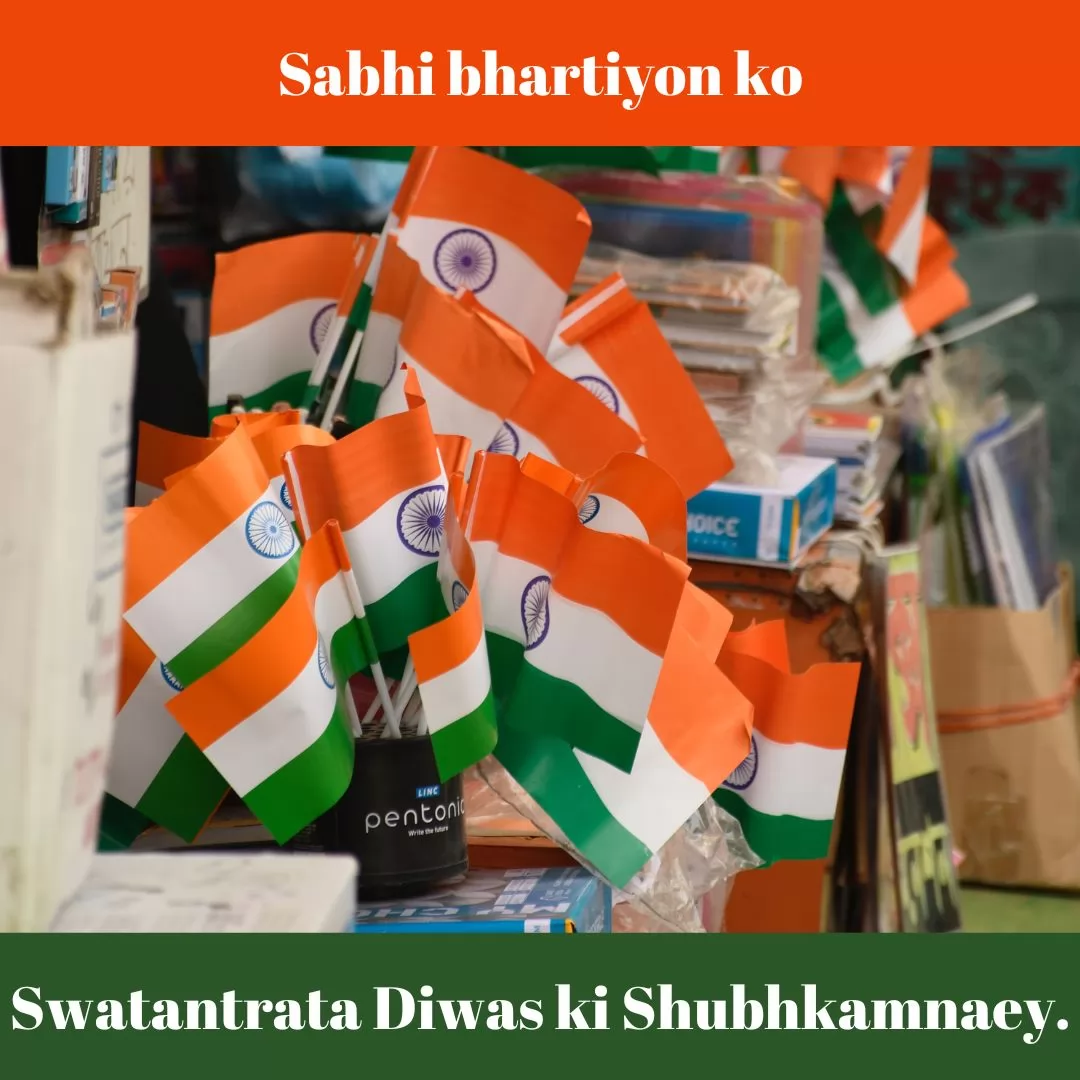 "Sabhi bhartiyon ko Swatantrata Diwas ki Shubhkamnaey."
Quote 6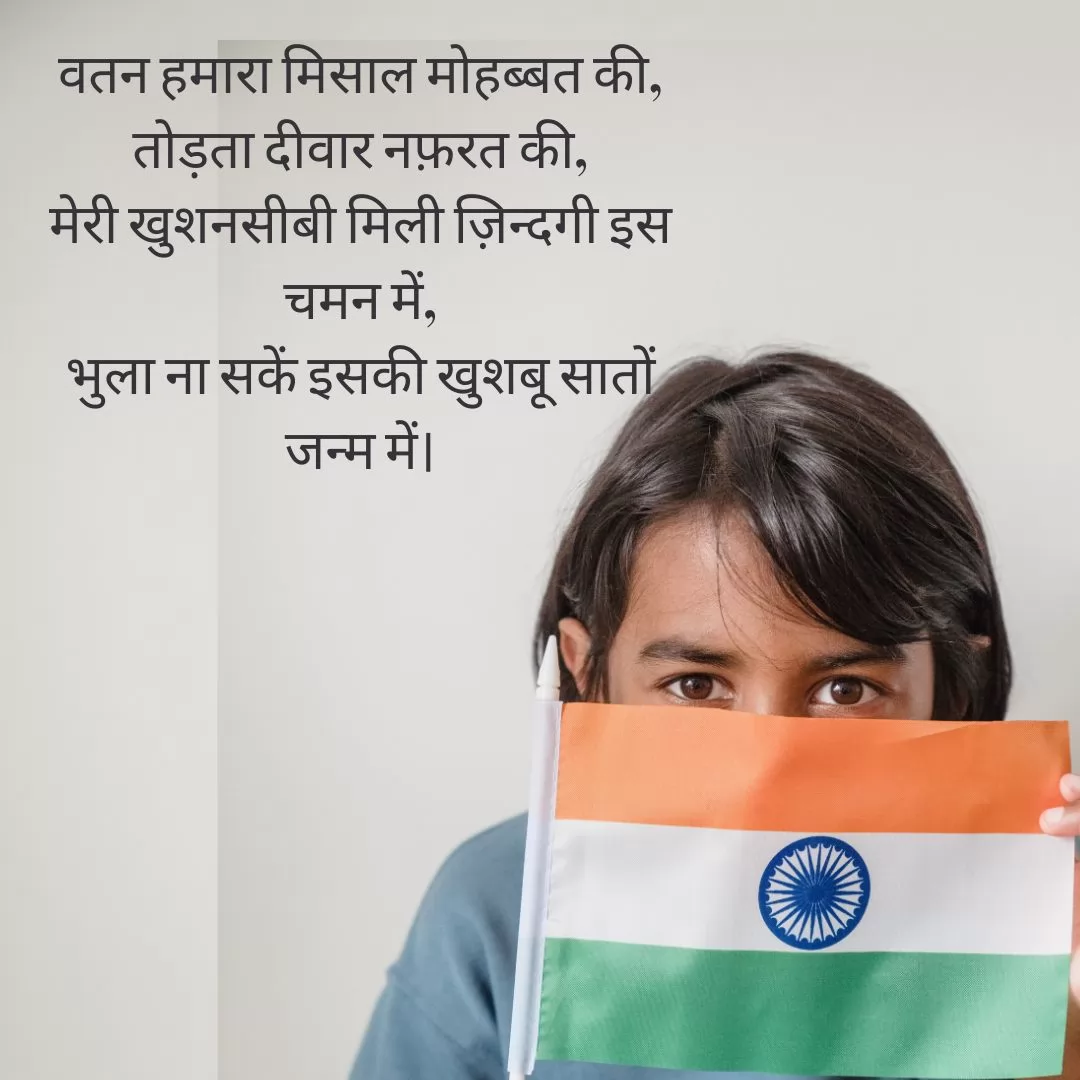 "वतन हमारा मिसाल मोहब्बत की,
तोड़ता दीवार नफ़रत की,
मेरी खुशनसीबी मिली ज़िन्दगी इस चमन में,
भुला ना सकें इसकी खुशबू सातों जन्म में।"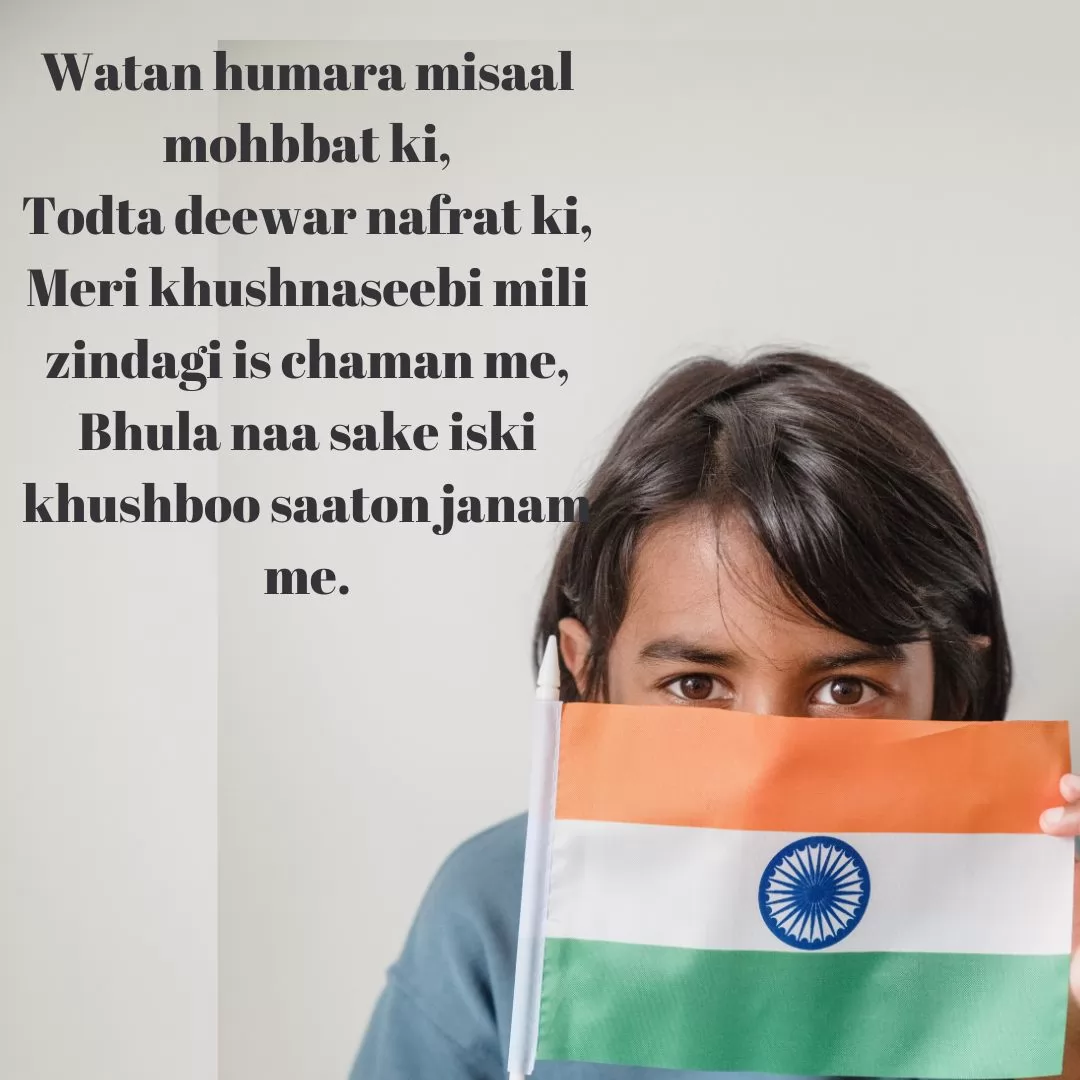 "Watan humara misaal mohbbat ki,
Todta deewar nafrat ki,
Meri khushnaseebi mili zindagi is chaman me,
Bhula naa sake iski khushboo saaton janam me."
Quote 7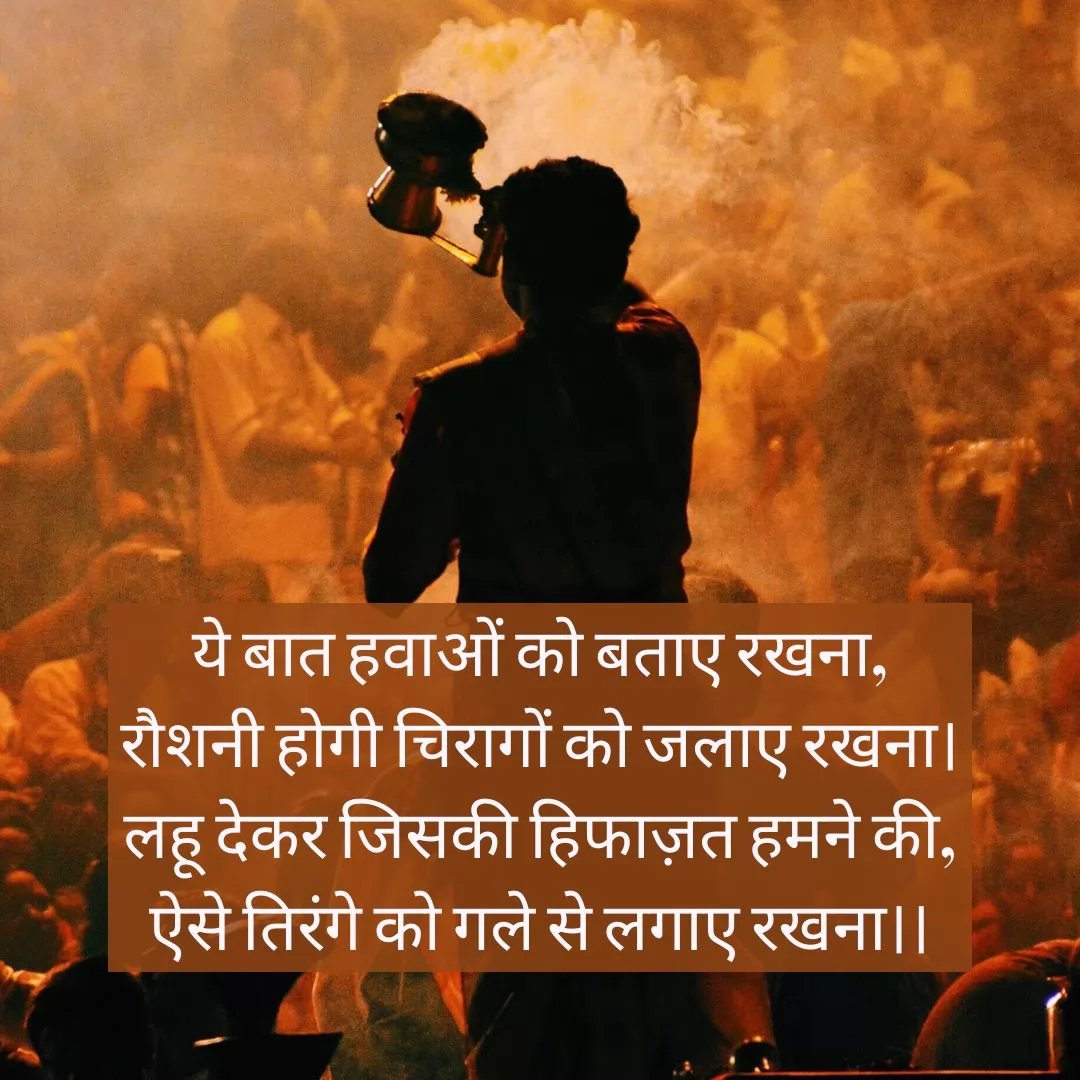 "ये बात हवाओं को बताए रखना,
रौशनी होगी चिरागों को जलाए रखना।
लहू देकर जिसकी हिफाज़त हमने की,
ऐसे तिरंगे को गले से लगाए रखना।।"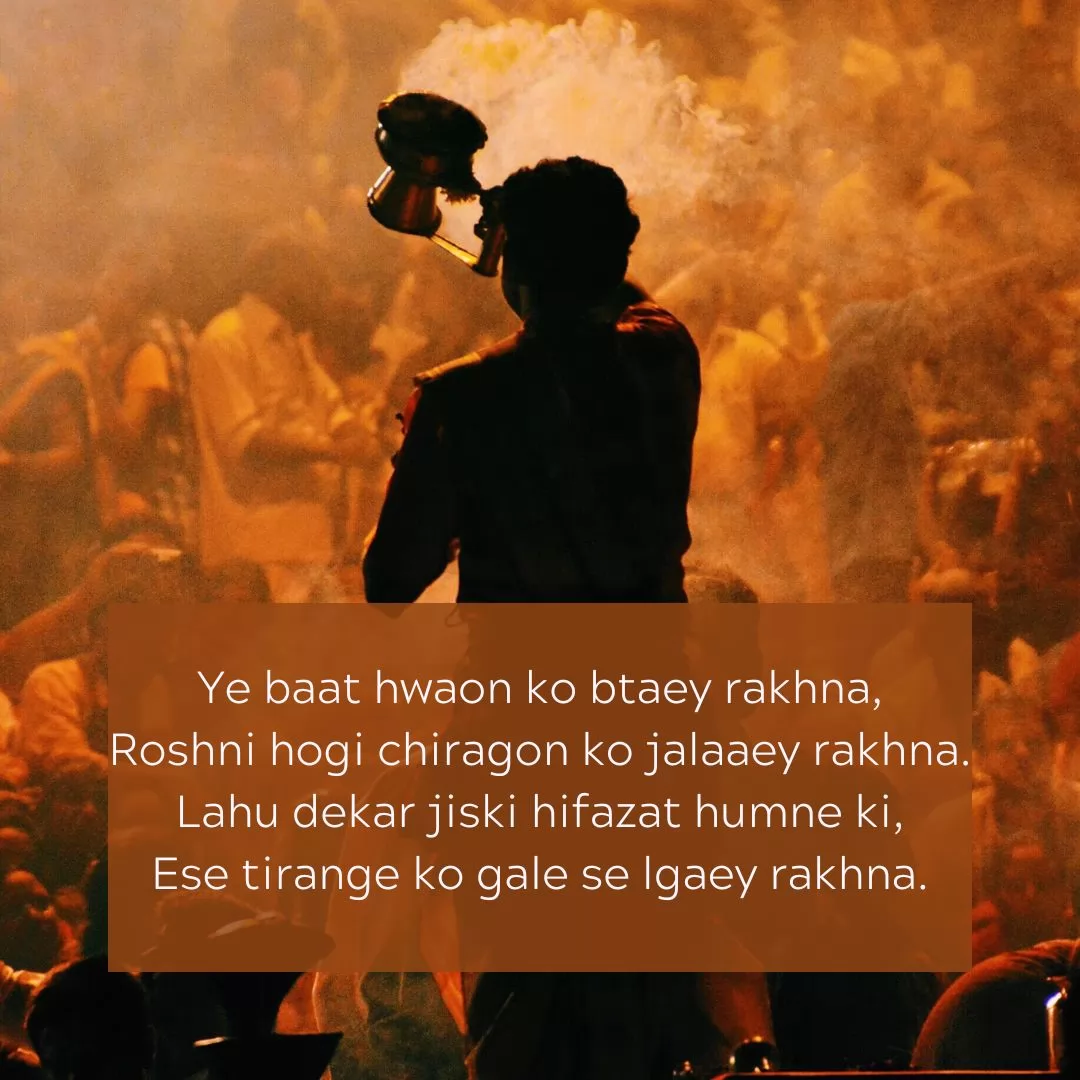 "Ye baat hwaon ko btaey rakhna,
Roshni hogi chiragon ko jalaaey rakhna.
Lahu dekar jiski hifazat humne ki,
Ese tirange ko gale se lgaey rakhna."
Quote 8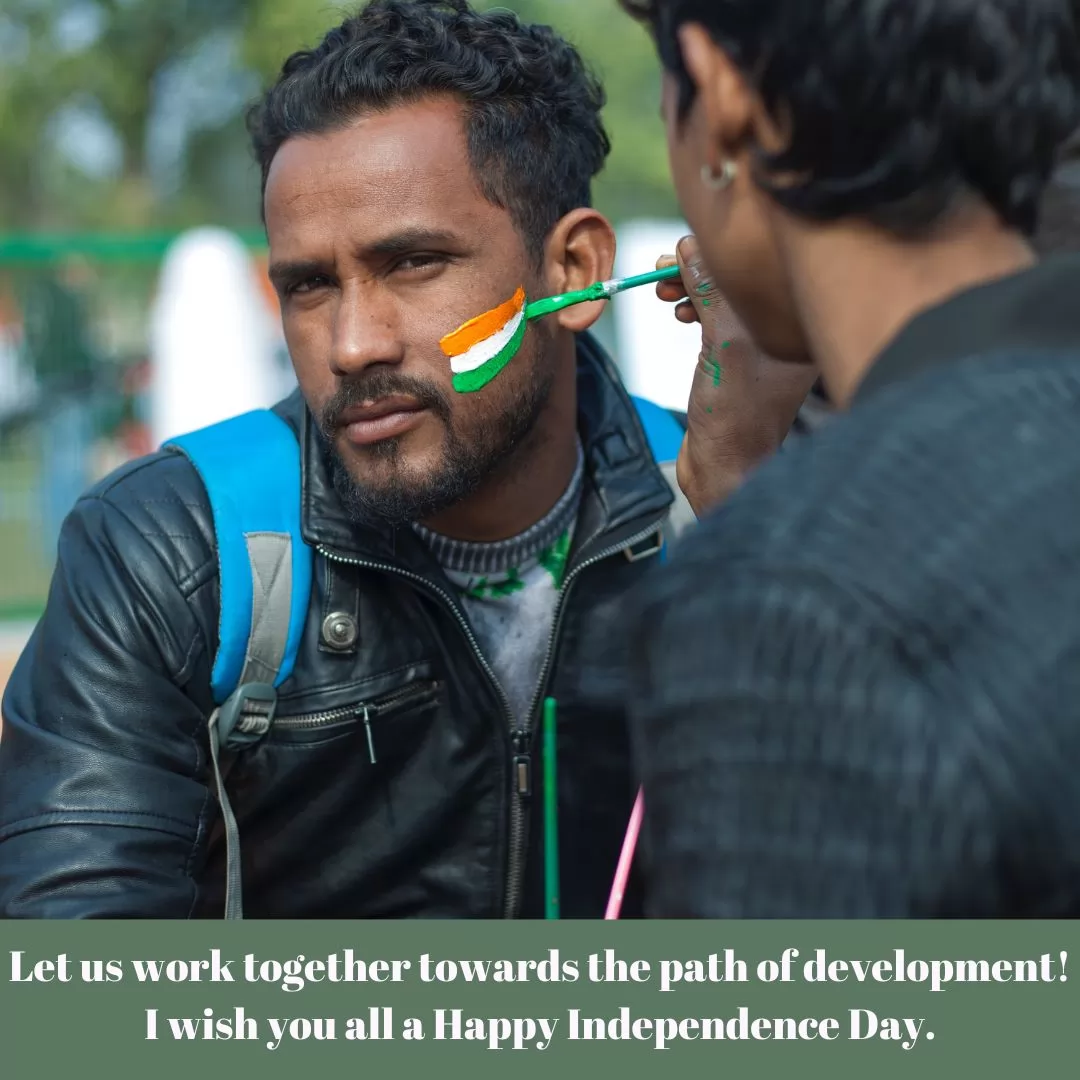 "Let us work together towards the path of development!
I wish you all a Happy 76th Independence Day."
Conclusion
I hope you enjoyed all of the creations made available to you on this page. Please share these patriotic quotes with everyone around you so that we can feel the chills of being devoted to our beloved country.
Once again, HAPPY INDEPENDENCE DAY to you. I hope you use your chance to live in this independent country in the best way possible.
Frequently Asked Questions
Q1. How do you wish an Indian Independence Day?
A1. If you are wondering what to do on Independence Day then you can fly kits, have a party at home, Read Books, Go for a holiday, watch Patriotic movies, and more.
Q2. What is the message of Independence Day?
A2. Something that no one can take away from you. Let's celebrate Freedom! If a man takes away someone's Freedom, he no longer has his Freedom as well. We need to unite and fight against people who think they have the right to own other people's lives.

Join Telegram Channel & Get Instant Deal Alert

75,062+

participants