153 days ago
Top 10 Best Sofa brands in India - Fabric, Price Range & More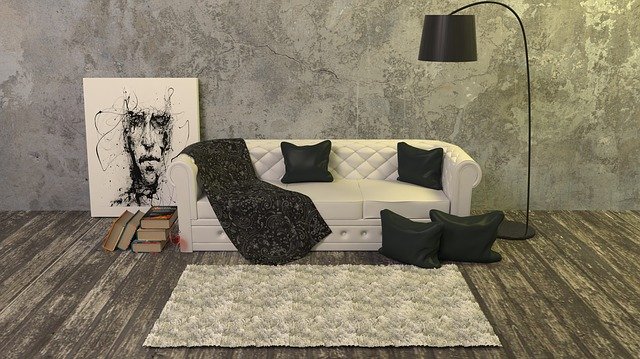 The different varieties of sofas make it difficult for customers. Know about the best sofa brands in India to make your choice of selection simpler. 
Choosing the best sofa depends on your budget, interiors, and family situation among other factors. The best sofa for your space is a combination of style and durability. 
With the right information, you can differentiate between sofa brands and choose the best one as per your budget and living space. 
So keep reading to check out the 10 best sofa brands in India. Meanwhile, for the best home decor brands in India click here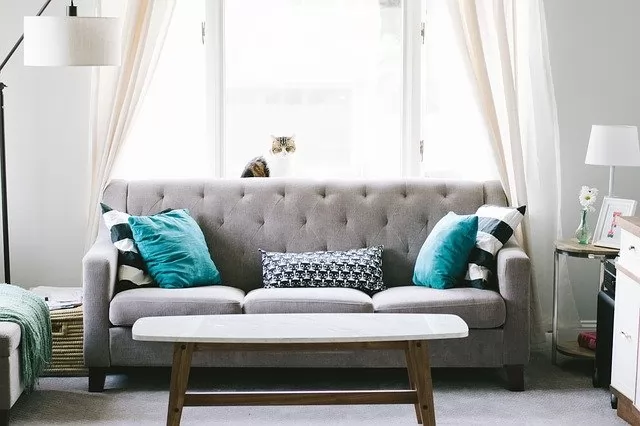 List of Top 10 Sofa Brands in India 
| | | |
| --- | --- | --- |
| S.No | Sofa brand | Founded |
| 1 | HomeCentre | 1995 |
| 2 | HomeTown | 2016 |
| 3 | Godrej Interio | 1932 |
| 4 | Solimo | 2009 |
| 5 | Wakefit | 2016 |
| 6 | Urban Ladder | 2012 |
| 7 | Furniturewalla | 1999 |
| 8 | Durian  | 1985 |
| 9 | RoyalOak | 2010 |
| 10 | CasaStyle | 2012 |
1. Home Centre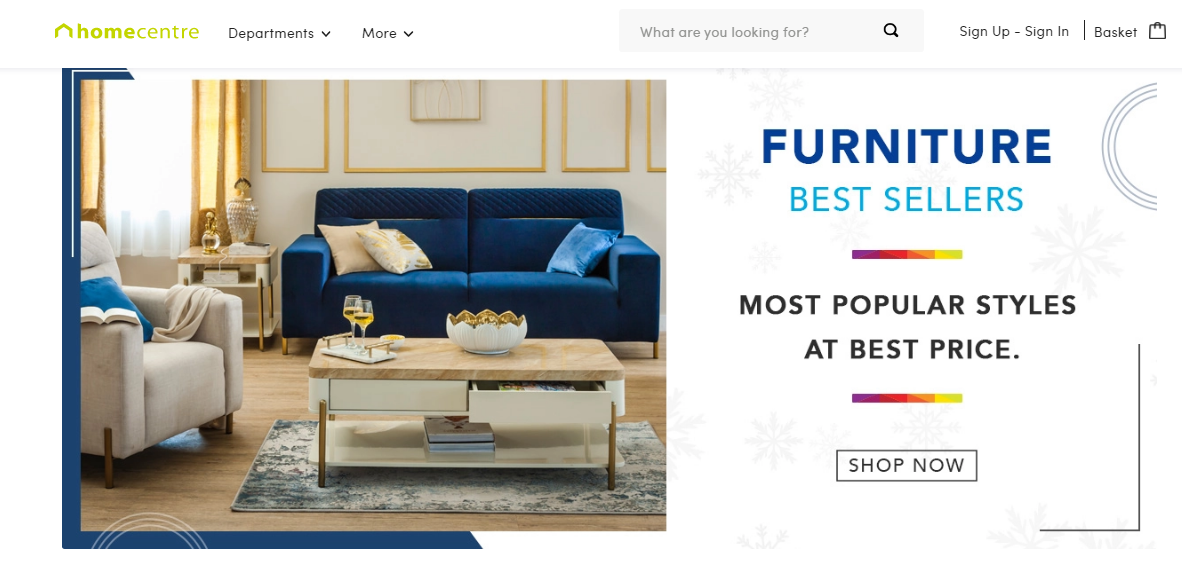 Launched in 1995, Home Centre has over 100 stores worldwide. They have an extensive range of furniture, home accessories, kitchenware and more. Home centre is one of the top retailers in the home and office improvement category. They have an impressive variety in 1 seater, 2 seater, 3 seafter, and sectional sofas. You can also choose from Sofa cum beds and sofa sets.
Home centre 3 seater sofas start Rs. 17,950. Sofa beds start Rs. 19,950 onwards. You can shop from their official website and grab attractive discounts as well. Home Centre furniture and home furnishing products are also available on Amazon. 
2. HomeTown

Launched in 2016, HomeTown brings the widest collection of furniture, home furnishings, modular kitchens, and more. It is part of the Future group. You can choose from HomeTown single, two, and three seater sofas. 
The range of sofas start Rs. 8,990 onwards. You can grab discounts on shopping from their official website. You also get free delivery and up to a 3 year warranty with HomeTown. HomeTown furniture is also available on Pepperfry, Amazon and Flipkart. 
3. Godrej Interio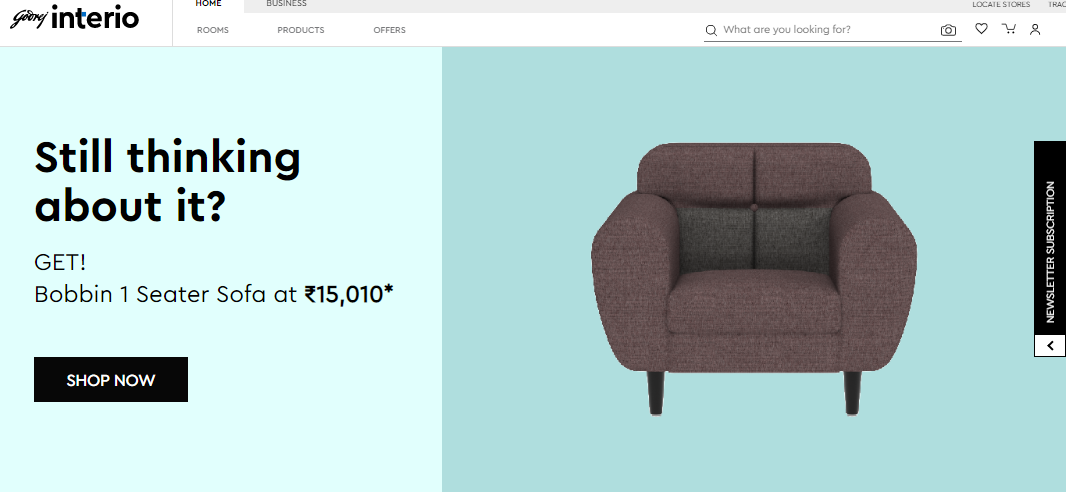 Godrej Interio is a leading furniture brand that has been around for more than 80 years. Their portfolio is diverse and innovative. They have many affordable and premium sofas to meet your living room furnishing requirements. 
Godrej Interio range of sofa sets, sofa cum beds, L shaped sofas, and recliners are very popular. Bobbin 3 Seater Sofas of the brand is again very popular with its innovative design and functionality. 
You can buy Godrej Interio sofas from their official website or leading e-commerce sites such as Amazon, Flipkart, and Pepperfry. 
4. Solimo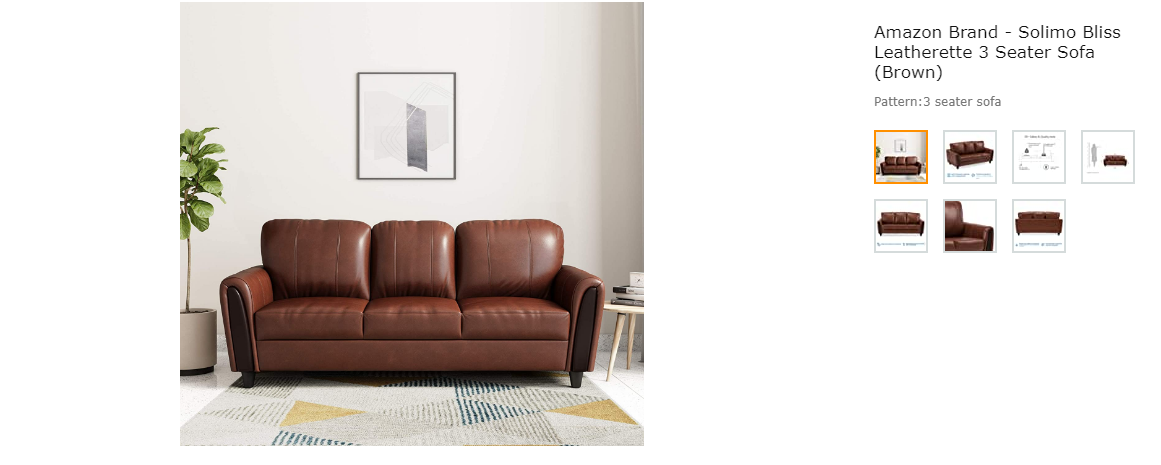 Solimo is a private label of Amazon. The brand is specifically made for India. Under Solimo brand Amazon offers a variety of products such as cookware, casserole sets, towels, home furnishing etc. 
The choices may be limited but you get enough variety for every budget. At the same time, Solima is a value for money brand for sofas. You can buy Solima sofas online from Amazon. Many discounts and offers are also available. 
Solimo Lunaria Fabric 6 Seater L Shape Sofa is one of top picks of the brand. You also get free assembly from the seller. 
Founded: 2009
5. Wakefit

Choose from a vast range of colours and fabrics to find the best sofa for your home. In addition to 1 seater, 2 seater, and 3 seater sofas, you can also choose from predetermined and customisable sets. With so much variety, choosing the best sofa for your living room is easy. Launched in 2016, Wakefit is a complete home solutions brand. 
Wakefit is specially known for its range of sleep products such as pillows and mattresses. The furniture range is also becoming popular. Wakefit products are ergonomically designed to meet the needs of Indian households. 
Before buying your new sofa, check out the Wakefit collection from wakefit official website, Amazon, Flipkart and Pepperfry. 
6. Urban Ladder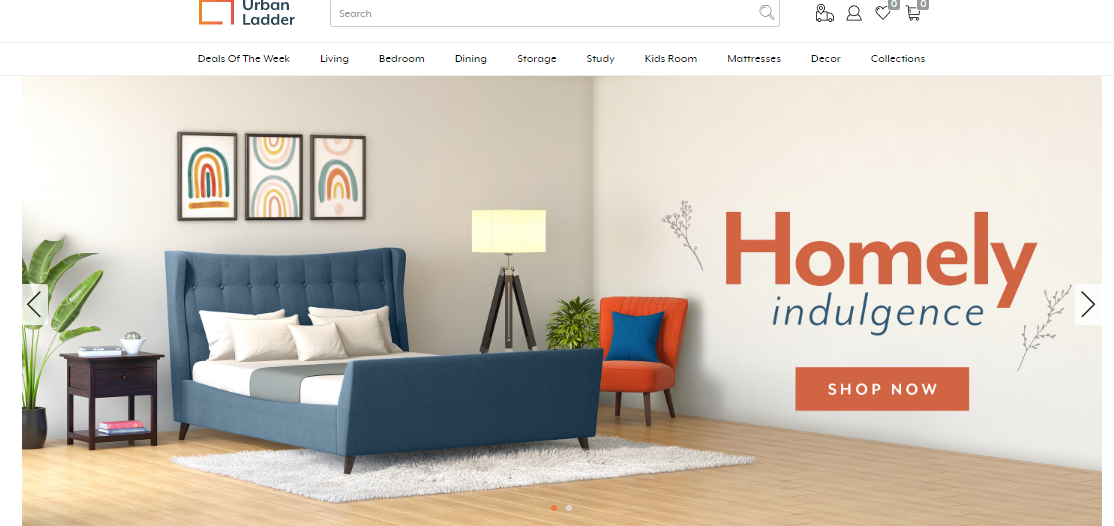 With Urban Ladder, you will never run out of great sofa options. Depending on your choice, you will find the perfect option for your living space. You get complete value for money with this band.
Urban Ladder leatherette sofas give you a stylish look at reasonable prices. Get plenty of options in designs and colors. The fabric sofa sets give a modern appearance to your living space. You get a lot of colors and styles in fabric sofas. you also get good value for money options. 
Buy Urban Ladder sofas and furnishing products online from Urban Ladder website or leading stores such as Amazon and Flipkart. 
7. Furniturewalla

Furniturewalla is a Mumbai based brand with a strong online presence. Founded in 1999, the brand has made a strong market position.  They have a variety of sofas that come with many interesting features. 
The collection includes leatherette, leather, fabric, L shaped modular and more. Choose from a range of modern and elegant sofa sets for your space. The versatility is something that will mesmerize you. While shopping from furniturewalla, also get up to 50% off on your favorite sofas. 
8. Durian 

Durian is a brand that has been making available quality furniture since 1985. The brand brings a huge collection in living, dining, bedroom, and office furniture. 
The Durian Sofa collection has leather, leatherette, fabric, reclining, and L shaped sofas. They also have a huge variety in sofa cum beds. 
Depending on your space choose one seater, two seater, and three seater sofas within your budget. Shop Durian Sofas online at affordable prices. They also have 33 stores across India. 
9. RoyalOak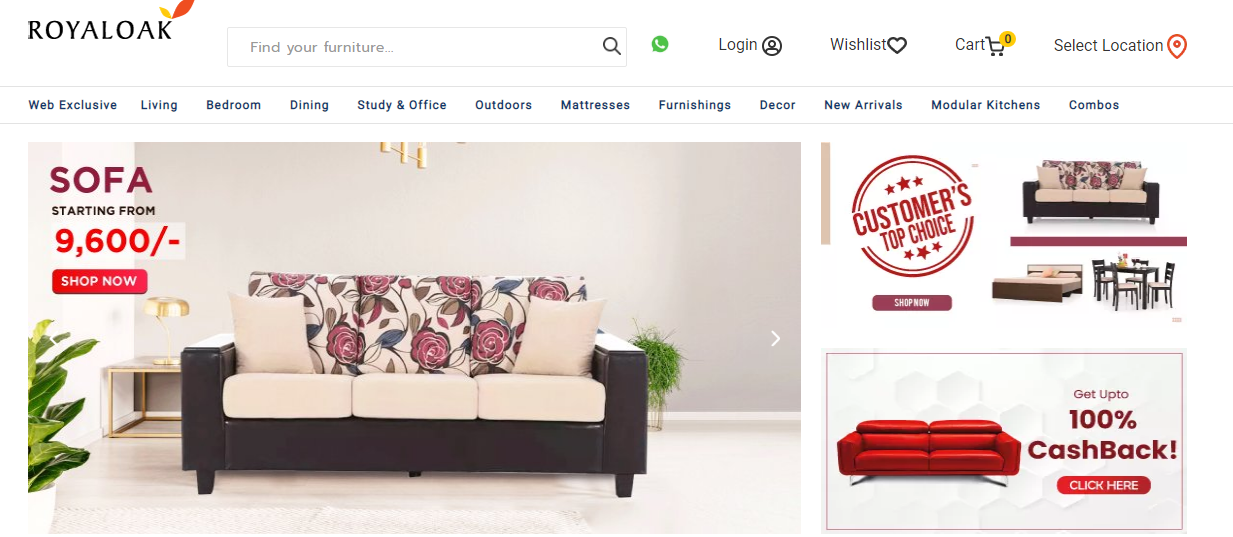 Set up in 2010, RoyalOak is one of the top sofa brands in india. They have 90+ stores located across Delhi, Mumbai, Bangalore, Kolkata, and Hyderabad among other cities. 
Buy your favorite sofa from their website and get delivery within 72 hours. RoyalOak sofas are made using expensive wood from Oak trees. They produce international quality furniture at reasonable cost. 
RoyalOak wooden and premium sofas are a special attraction. The Royal Oak website is easy to use as well. You can use different filters to find the right sofa for your budget and space. 
10. CasaStyle

CasaStyle is one of the top 10 sofa brands in India. Started in 2012, Casastyle has a strong presence in home and office furniture. They cover all furniture segments offering world class products at reasonable prices. 
Casastyle has presence in all major cities such as Delhi, Mumbai, Bangalore, Pune, and Chennai. 
CasaStyle L shaped sofas are a special attraction. You get a variety in 4 seater, 5 seater, 6 seater and corner sofas. 
You can buy CasaStyle furniture online from leading shopping sites. Casastyle website also makes these products available. 
So that's all about the 10 best sofa brands in India. These brands have a good online presence as well. You can decide to check their collection online or visit the nearest store. 
Finding the perfect sofa as per your budget and need is easy with the huge variety. Now let us take a look at the different types of sofas you can consider for your living space. 
Types of sofas to consider for your living room
1. 1 Seater
Single seater sofas are compact and do not occupy much space. You can also pair a single sofa with other furniture items. These are perfect choices if you have a separate gaming or reading zone. 
2. 2 seater 
These are perfect for a couple with a small house. Two seater sofas are ideal to sit together and binge. A compact 2 seater sofa could give your home a fresh new look without occupying much space. 
3. 3 Seater sofas
3 Seater sofas are the most common choice for families. For a large living room, it is the perfect choice. You get spacious and comfortable seating. These are perfect to accommodate family and friends. You can also mix with other furniture items. 
4. L shaped
You can easily accommodate tons of guests in a restricted space with an L shaped sofa. They also help create a style statement. L shaped sofas are space efficient and functional. 
5. Sofa cum beds
It is the most versatile furniture for modern homes. These convertible solutions solve space related issues. They give an extra benefit over regular sofa sets. A sofa cum bed also eliminates the need for extra furniture. 
Things to consider before buying a Sofa
Size of Room
It is the first factor to consider when you think about buying a sofa. Measure the space to make sure the sofa fits in the allotted space. 
Build Quality
The build quality is an important factor to consider while buying a sofa. It should have a solid frame. Get a good feel of the sofa before buying it. Sofa fabric is also a key part of the build. 
Color
By choosing the right colour, you can make a string style statement. However, you need to keep the interiors of your living room in mind while deciding a colour for your new sofa. 
Cushions
Feather filled cushions are very comfortable but also need regular care. On the other hand, fibre and foam fillings tend to lose their shape after some time. It is better to choose a combination of foam and feather. 
With this we are at the end of this topic. Hopefully, you have got all the information, you were looking for the best sofa brands in India. Each brand has different styles and patterns which make it unique. You can also check collections of top brands online to make your choice easier. 

Frequently Asked Questions
Q1. Which brand for sofa is the best?
Answer. Durian, HomeTown, wakefit, and Home Centre are among the best sofa brands in India.
Q2. Which type of sofa is best?
Answer. Choose the best type of sofa depending on your living space and budget. The popular types include 1 seater, 2 seater, 3 seafer, L shaped, modular, and leather. 
Q3. How to choose the best sofa for your home?
Answer. Choosing the best sofa depends on several factors such as space, frame, price, color, and fabric. All these are important factors that have a role in your decision. 

Join Telegram Channel & Get Instant Deal Alert

75,062+

participants