14 days ago
700
10 Best Office Chair Brands In India 2021

Join Telegram Channel & Get Instant Deal Alert

71,520+

participants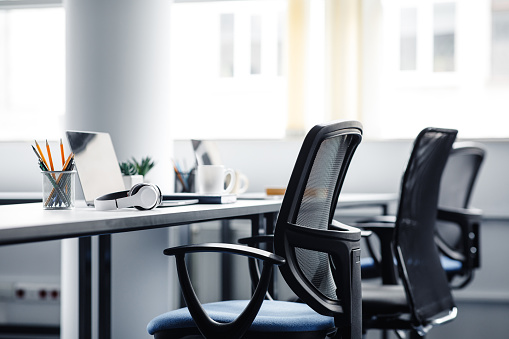 Are you looking for a good-quality office chair while working from home? Because it will help you to work for long hours. A good chair supports your natural posture and lowers the strain on your back. So, choose from the list of 10 Best Ergonomic Office Chairs in India to get the best available in the market.
We have shortlisted the top 10 best office chair brands in India. The list will be based upon various factors such as material, durability, adjustable features, material, etc. Office chairs should be comfortable and provide good support that is essential to prevent the chances of getting chronic back problems.
Choosing the right office chair is of utmost priority as we spend more time working than sleeping. That is why you should consider specifications that will work best for you. Taking into consideration the specifications of the chair will prove to be important when it comes to good health. If you want to know, check out the list of Best office chairs for working from home In India, then keep reading the full article. 
You will also learn about some of the ergonomic office chair brands in the market that provide comfort. The table provided below will have the name of the products and their price. And the table will be followed by the details of the products and other features. To read other useful articles like Best Furniture Brands In India, click here.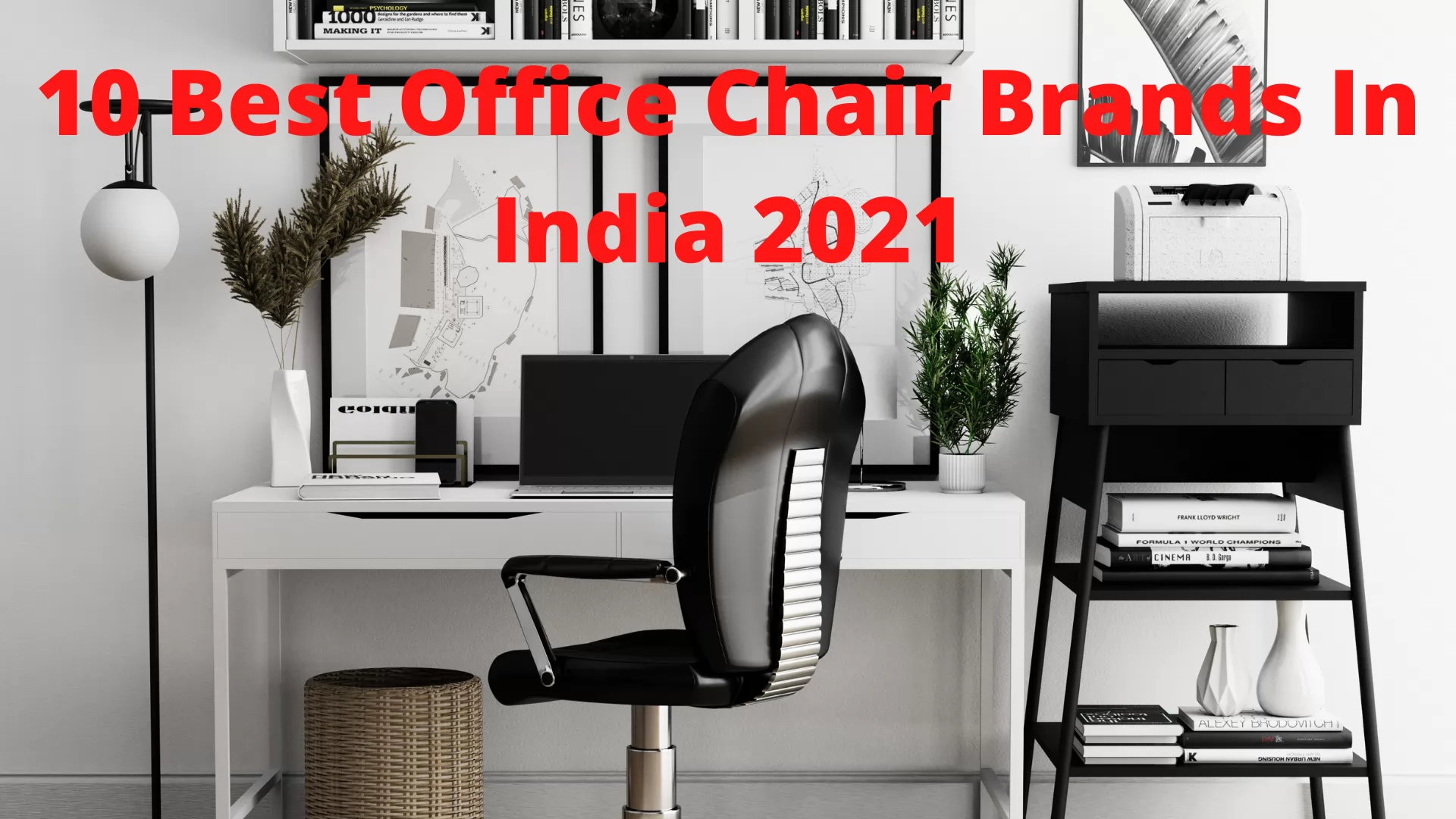 List Of 10 Best Office Chair Companies In India
Name of the chair

Price

Ratings

beAAtho JS-29 High Back Executive Office

₹8,484.00

3.8/5

INNOWIN Parker High Back PU Leatherette Office Chair (Black)


 

₹ 23,700

4.4/5

Casa Copenhagen TT Collection Ergonomic Deluxe Super Soft Desk Chair

₹ 9,999   


 

4.0/5

Da URBAN Miller Medium Back Office/Revolving Chair

₹ 5,199

3.7/5

Savya Home Apex Chair Apollo Chrome Base High Back Engineered Plastic Frame Office Chair

₹ 5,841

3.8/5

Green Soul Crystal Mid Back Office Ergonomic Chair

₹ 7,490

4.4/5

FURNICOM CHAIRS™ Spark Mesh Mid Back Ergonomic Office Chair

₹3,999

3.8/5

Cellbell C104 Fabric Mesh Office Chair

₹ 3,699

4.2/5

Green Soul® "Jupiter" High-Back Mesh Home & Office Ergonomic Chair

₹8,890.00

4.7/5

INNOWIN® Jazz High Back Office Chair (

₹8,170.00

4.4/5

1. beAAtho JS-29 High Back Executive Office
This chair is of premium quality and is an executive office chair. Its aesthetics can enhance the working capacity of a person whether they are doing office work or study. The durability of this chair is very high and known for its strong build.
The design of this chair is ergonomic that supports the spine and helps to get perfect posture while you work. It is among Top Rated in Home Office Desk Chairs.
Key Features
Ergonomic design

Strong and comfortable

Durable for a long time

Provide support to the spine
2. INNOWIN Parker High Back PU Leatherette Office Chair (Black)
It has been on the list of the most expensive chairs. But the mention of this chair in the list is because of its high quality. This is known for luxury office chairs. The armrest of this chair is made up of aluminum and it has a sleek and executive appearance. Due to its lumbar support, it is considered one of the most comfortable chairs. This chair is among the Best Office Chairs in India for your Home office.
It has a back pressure adjuster, rolling casters, and back support. In addition to this, it is equipped with a headrest that supports the position of the head. It can withstand up to 120kg of weight.
Key Features
120 kg capacity.

Lumbar support in addition to other standard features

Specially designed to support back

Headrest support available
3. Casa Copenhagen TT Collection Ergonomic Deluxe Super Soft Desk Chair
This is the famous office chair brand in India. It weighs less than other office chairs. Known for mobility as it can easily move around. It is equipped with lumbar and back support. The color is also most suitable according to the serious workplace. 
The quality of the wheelchair is up to the mark. Break technology is also there to keep it from moving around. It has height-adjustable features that are required to fulfill the needs of different people.
Key Features
Best mobility features

Height-adjusting facility

Come up with back support

Most suitable for the workplace
4. Da URBAN Miller Medium Back Office/Revolving Chair
If you are looking for an office chair at a reasonable price, then this can be the best option for you. The design of this chair is ergonomic and gives the office feel at home. It is available with additional flexibility and an adjustable recliner. The material of this chair is a fabric with 100 kg maximum weight capacity.
Key Features
Compact Design

Very affordable

Easily accessible

Ergonomic design
5. Savya Home Apex Chair Apollo Chrome Base High Back Engineered Plastic Frame Office Chair
This is also a very affordable chair in the Indian market. Working at home can be easy and comfortable using this chair. This chair is sleek, and comfortable for long hours of work and study. For making the chair user-centric, a Pneumatic, hydraulic 5-inch-seat height adjustment facility is available. It also has one-touch tilt adjustment features. The weight of the chair is 15kg and it can sustain the weight up to 100 kg. 
Key Features
Sleek and comfortable

Has back supporting features

Sustain 100 kg

Reasonable in price

Comfortable for long working hours
6. Green Soul Crystal Mid Back Office Ergonomic Chair
Green Soul is among the trusted brands in India. When it comes to furniture then the name of this brand is sure to be mentioned. The design of this chair is known to provide holistic support to the users. When you have to work for extended hours then using this chair can be useful. The manufacturing warranty of this chair is for three years. 
Nothing can be better if you get a good quality product from a homegrown brand. The weight holding capacity of this chair is up to 11kg. It features a torsion knob and a Pneumatic lift. These features are to ensure smooth adjustment of the chair.
Key features
User-centric

Can hold 110kg weight

Strong and easy to adjust

Best for extended working hours
7.FURNICOM CHAIRS Spark Mesh Mid Back Ergonomic Office Chair
Your search for an economical and functional chair ends here with this comfortable chair. This is best for home office or office. It will give you a comfortable feeling as Furnicom is the right brand when it comes to good quality furniture. It is featured with 360 degrees turning, active wheels, and brakes. It is a good quality chair and very durable. The back support feature of this chair is praise-worthy. Recline lock at 90 degrees is also available with this chair.
Key Features
Affordable by every class

Good quality and durable

Have nice features to support

Good quality wheels
Benefits of Having Office Chair
There are multiple benefits of having a good-quality office chair. Here are some of the benefits that you need to pay attention to when buying an office chair.
Support spine: High-quality chairs are known to provide support to the spine. A good-quality chair also supports long working hours.
Productivity: If your body posture is right then you are sure to work more. With good health, you will see high productivity.
Specifications to keep in mind while shortlisting the chairs 
Having an office chair is vital when you work long hours or study. It has a direct impact on your spine and in turn on overall health. So it is very important to choose the quality office chair that has all the essential features to support body postures. 
But choosing the right one can be a little tricky as there are several kinds of office chairs available in the market. To make your work easier, we have curated the list of best office chairs in India. The criteria to select the chairs have been mentioned below. To get the best pick, You should ensure doing extensive research.
Customer Reviews: We believe in the customer review to know how well the product is. It is the user that can give a better idea of how the product is in use. While planning to purchase the office chair, consider this point. 
Features of the products: If you are planning to buy an office chair that supports body posture? Then you should consider key features while purchasing it. Here are the key features to look for while buying an office chair.
Ergonomic design 
Back support
Height-adjusting facility
Easy to set and move
Warranty: Checking the warranty period of a product is very important. Since office chairs are quite expensive and expected to be durable for a long period. So, you need to ensure that the brand is offering good warranty years. If you have a warranty, then you can claim support in case of any problem.
Service Quality: Having good service quality can play an important role in deciding the office chair. Therefore it is crucial to buy from popular brands like Green soul, Cell Bell, and more.
What is an Ergonomic Chair?
The design of the ergonomic chair is such that it supports natural posture. It also helps in reducing the strain of lower work. These kinds of chairs are best to make proper alignments between different body parts. A wide range of features is available that can be customized according to the user's convenience. 
So, this article was about the best office furniture brands in India. Detailed information has been provided along with the price and buying link. The selection of the chairs is based on various features that are mentioned above. You can choose anyone from the list of chairs. An office chair has a key role to play when it comes to the right posture of your body at work. Buy Ergonomic Chairs Online in India at Best Prices and feel comfortable.
Frequently Asked Questions
Q. Which company office chair is best?
A. There are multiple companies that sell office chairs in the market. However, choosing the right one plays a crucial role while working for longer hours. Check out the list mentioned above to select the right one according to your budget.
Q. What is the best office chair for sitting long hours India?
A. Check out the detailed information given above. As the selection of a good-quality office chair is crucial for perfect body posture.
Q.Which ergonomic chair is best in India?
A. Some of the popular brands are Green soul, Cell Bell among others. Read the full article to know about other popular brands of office chairs.
Q. Which office chair brand is best?
A. We have provided you with a list of 10 best ergonomic office chairs that will not only provide support but also give you a feeling of comfort. Do check out the list mentioned above along with the detailed description.