5 days ago
334
10 Best Crockery Brands In India - Their Prices And Caring Tips

Join Telegram Channel & Get Instant Deal Alert

71,520+

participants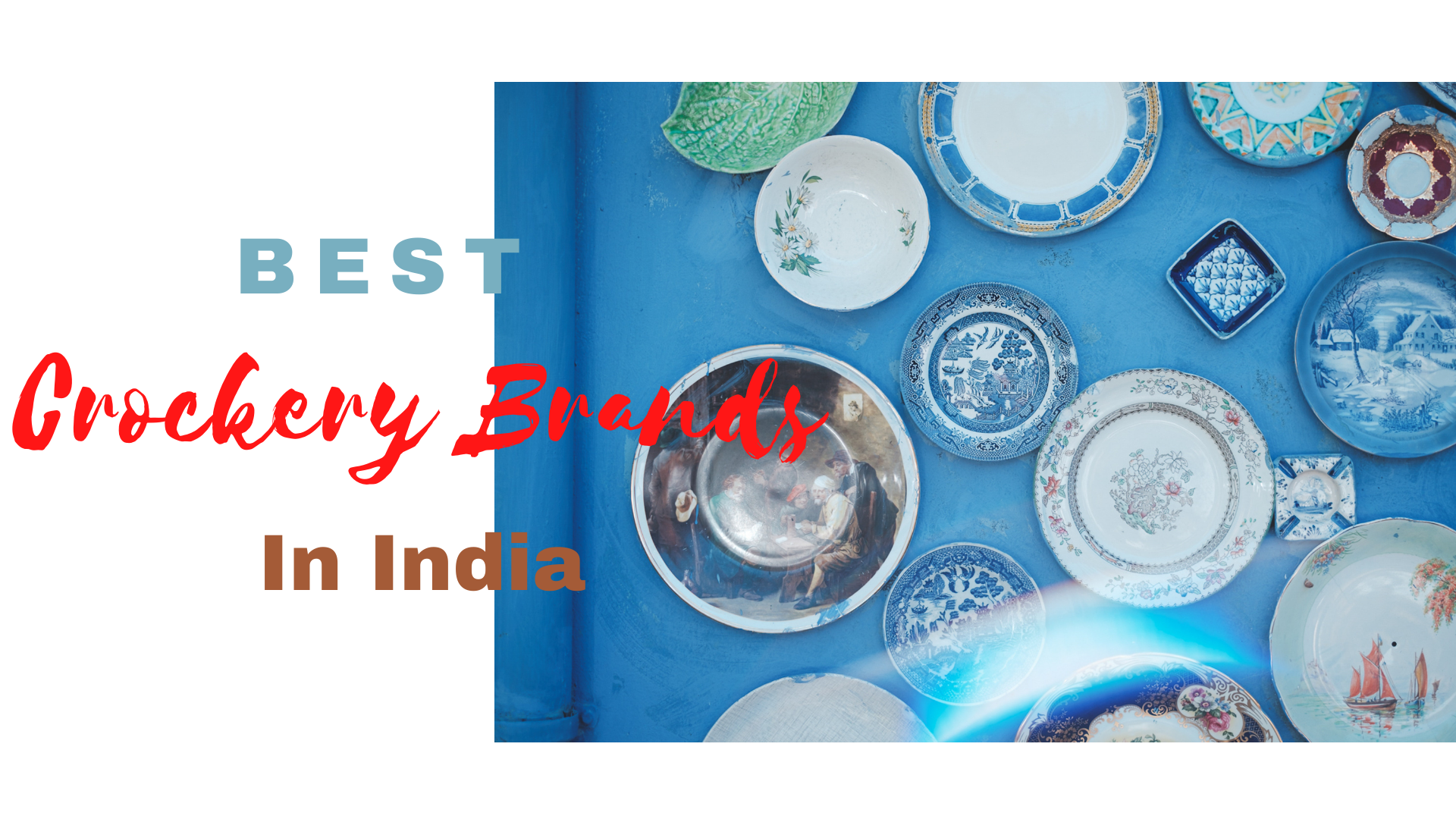 Best quality beautiful Crockery sets help decorate your dining space and make your evening more perfect. Who doesn't love to show off beautiful dining sets to their friends, family and relatives? This article brings the best crockery brands in India online to let you choose only the best available in the market space to make your dinner and lunch plan more exuberant.
Be it formal dinner parties or casual friends over lunch, you want your best crockery to showcase your home decor tastes to the world. Crockery plays an essential role in making your parties look perfect and giving you the best time full of compliments for your tastes and choice. Choose the best crockery brands in India to decorate your home with only the best in class.
In this article, know about the best crockery brands, their prices, and some quick tips to take care of your luxurious crockery to enjoy your dinner plans without any worries.
 In addition, if you have any confusion regarding how do I choose crockery, read on.
Also, if you wish to know about the best teacup brands for your high tea parties, you can read this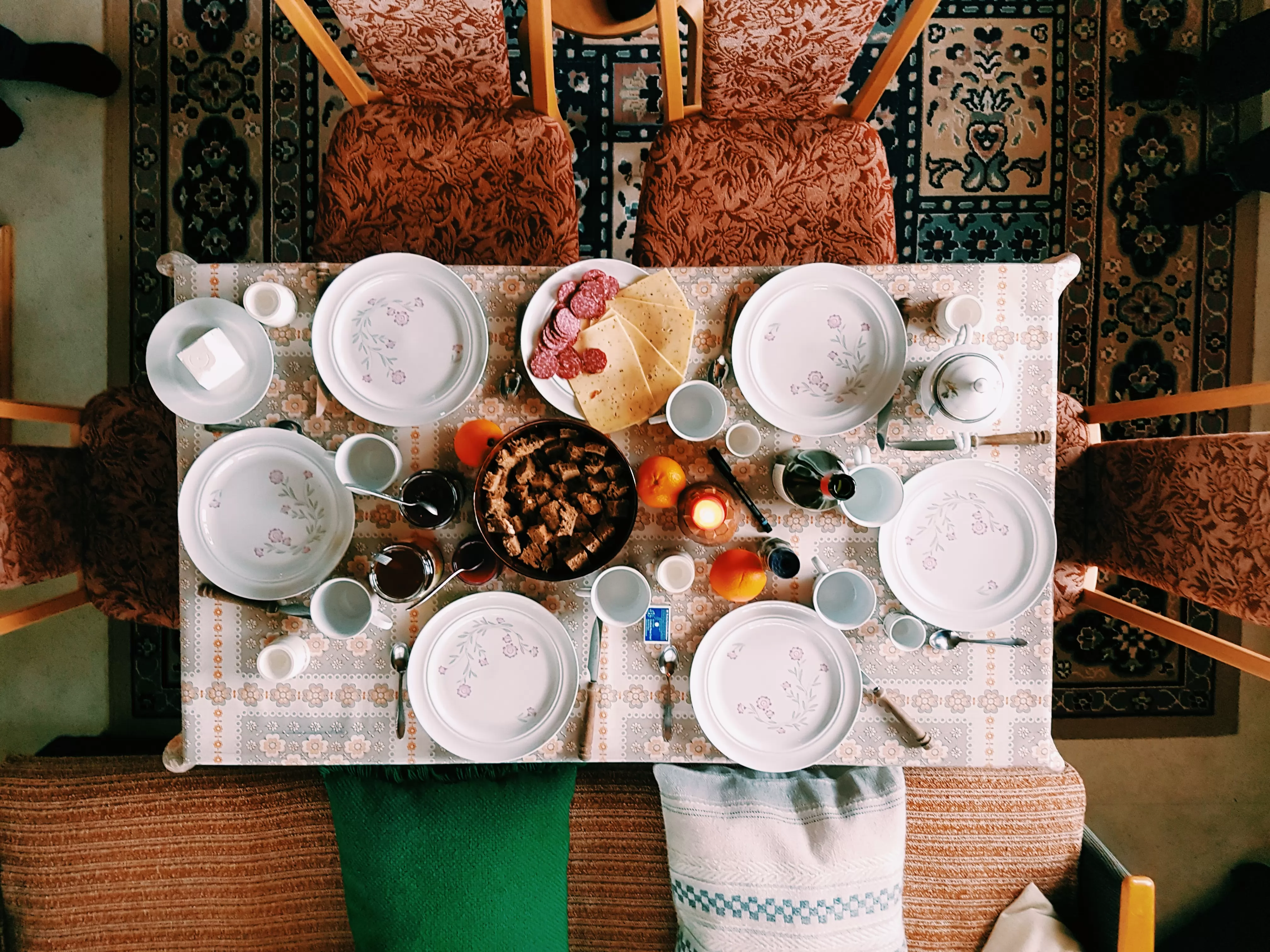 Best Quality Crockery - Its Relevance
Crockery sets not only let you have a fulfilling meal but also make you experience an ele=gand and enchanting dining experience that you share with your loved ones. Good quality ceramic and porcelain crockery set gives your dining space the much-needed beautiful pieces of art and a king - queen-like luxurious dining. We often take out our best dining sets to showcase our classic taste and make everyone present on the table feel special and welcomed.
Good quality crockery from the top crockery brands in India is a must for a classic tableware collection. It is imperative to have a branded crockery set for your unique and even regular meals. 
It is highly relevant to own suitable quality tableware as:
We eat from it, so it better should be of good quality

Good quality crockery makes our dining space look beautiful and classy

It Showcases our tastes and like

Make our guests feel special and wholeheartedly invited

A brand crockery set is essential for home decor
Below are some of the best ceramic crockery brands in India to make our dining experience grand and exuberant.
Top 10 Crockery Brands In India
| | | |
| --- | --- | --- |
| Crockery Brands | Price (Rs.) | Ratings(*) |
| Larah - Borosil Opalware | 3350 | 4.1 |
| AmazonBasics | 5000 | 4.3 |
| Cello Opalware | 849 | 4.4 |
| Laopala | 2995 | 4.2 |
| Noritake Japan | 20999 | 4.6 |
| Diva | 2695 | 4.1 |
| Agile | 4999 | 3.2 |
| Freakway | 2775 | 4.7 |
| ExclusiveLane | 2749 | 4.2 |
| Clay Craft  | 11500 | 4.3 |
1.Larah- Borosil Opalware
A good quality crockery set is the shining start of your dining table. This crockery set from Larah is a classic Borosil Opal ware set that is elegant and beautiful. This set is bone ash-free and is extra string toughened glass for sturdiness and long life.
It is a lightweight crockery set that is dishwasher safe and does not retain stains and odour. It is also microwave safe. It is suitable quality tableware that does not keep any chemicals and toxins.
Number Of Pieces In The Set
It is a 27 piece crockery set with 1 Oval Rice Plate, six-piece Full Plates, six-piece Veg Bowls, six-piece Soup Bowls, six-piece Quarter Plates, two-piece Serving Bowls. It is a beautiful dining set for your dining table.

2.AmazonBasics
AmazonBasics has a range of quality products in different categories. This dinner set by AmazonBasic is one of the top crockery brands in India. This crockery set is an ideal choice for those who love simplicity and quality. It is a striped dining set with AB-grade porcelain and is BPA-free.
It is highly sturdy and lightweight. A simple red stripe design adds to its simplicity. This set is microwave safe and can be used inside the freezer and dishwasher.
Number Of Pieces In The Set
This dining set of crockery contains 16 pieces- Four-Pieces Dinner Plate, Four-Pieces Bowls, Four-Pieces Mug, and Four-Pieces Dessert Plates.

3.Cello Opalware
The crockery set from Cello is a classic floral patterned opal ware that makes your dining table look elegant and beautiful. It is a multipurpose dining bowl set that can be used for dining, food warming, storing the food, and, most importantly- serving your special cousins to the guests. It is one of the top 10 crockery brands in India.
This set is Chip resistant. It is lightweight and dishwasher safe, and is very easy to clean.
Number Of Pieces In The Set
The set contains three pieces with lid-1-Piece Bowl 1-Piece Bowl 1-Piece Bowl.

4.Laopala

This beautiful crockery set by LaOpala is a class in itself. It is an elegant dining set made of toughened, extra-strong glass with three times more resistance to thermal shocks and impacts. The collection is breakage-resistant and dishwasher-safe. 
It is a light dinner set with a scratch-free surface. It is safe for dining as it is made of non-porous opal glass, which refrains microorganisms and dirt retention. It is one of the best crockery brands in india.
Number Of Pieces In The Set
This set is an exuberant 35 piece dining set and is one of its classes. It contains- 1 piece round rice plate, 6 pieces quarter plate, 6 pieces full plate, 6 pieces vegetable bowl, 6 pieces soup bowl, 6- pieces spoon, 2 pieces salt, and pepper pot, and 2-pieces serving bowls.

5. Noritake Japan

This dining set is an elegant piece by Noritake Japan made of 24K gold on pure white porcelain.
This set is lead-free, chip-free, and breakage resistant. It is made with precision and is shining and scratch-resistant. It is also dishwasher safe and can be kept inside the refrigerator too.
This can be used inside the oven and microwave too.
Being one of the good crockery brands in India, this set is an ideal choice for gifting purposes to the special people in your life.
Number Of Pieces In The Set
The Noritake Japan dining set is a collection of 21 pieces-1 oval platter, six dinner plates, six half plates, six small bowls, and two serving bowls.

6. Diva
The dining set by Dive is as gorgeous as its name. It is a 100% bone ash-free dining set.
The glass is toughened to make it extra solid and breakage-free. It has a scratch-resistant material and has a smooth and shiny look. Made with super quality opal glass, it is microwave safe and has a beautiful floral design. This set is one of the best crockery brands in India online.
Number Of Pieces In The Set
The beautiful dining set is a collection of 19 pieces- 6 pieces full plates, 6-pieces vegetable bowls, six pieces quarter plates, and one piece medium serving bowl.
7. Agile
Agile brings you a beautiful dining set with 40 pieces to take care of your dinner parties and serve you the best quality. It is made of Melamine and has a beautiful modern design. It serves the purpose of casual dinner parties or lunch with relatives. 
It is dishwasher safe and can be cleaned easily. It is scratch-resistant and looks beautiful on the dinner table.
Number Of Pieces In The Set
Luxury crockery brands have magnificent dining sets. This is a 40 piece dining set with 6 Full Plates, 6 Tablespoons, 6 Half Plates, 3 Big bowls, three big bowls Lids, 1 Rice Plate, 12 Veg Bowls, 3 Serving Spoons.
8.Freakway
Freakway brings you this cute and sweet set of crockery to serve the purpose of a quiet dinner with you and your partner. It is suitable for daily usage and looks quite sober and classy.
It is made of ceramic and crafted with hands to manufacture it at 1200 degrees celsius. They are hand-painted to give them a sober look.
Number Of Pieces In The Set
The set consists of 8 pieces which includes-4 plates and four bowls—ideal for a quiet dinner.
9.ExclusiveLane
Exclusivelane has his exclusive range of beautiful dinner sets with simple handmade ceramic pottery. It is purely handcrafted by artisans and is available in various patterns.
This set is microwave and dishwasher safe. It is an ideal piece of beauty suitable for a nice family lunch or dinner.
Number Of Pieces In The Set
This beautiful handmade set consists of 4 plates and four bowls.
10.Clay Craft
Claycraft has this magnificent set of 38 piece crockery to serve the whole and sole pulse of your dinner parties. It is a highly chip-resistant and durable set made of bone china. It is one of the known crockery company in India. 
This set is easy to maintain and is sober to serve food into. 
Number Of Pieces In The Set
It is a collection of 38 pieces, including - 6 Pieces Full Plate, 6 Pieces pieces Big Bowls with Lid, 6 Pieces Soup Bowl, 6 Pieces Quarter Plate, 6 Pieces Rice Bowl, 1 Piece Rice Plate, 1 Piece Bowl, and 2 Pieces Salt and Pepper.
Now when you own a beautiful crockery set, you need to take good care of it for its long life. How can you do that? Let us discuss, but before that, consider what to keep in mind while choosing the crockery.
How To Choose Crockery?
At the time when the festive season is around, or you have a family get-together. Another time maybe your boss is dropping by with his family, or your old friends are invited for a nostalgic lunch party. All you need on any occasion, any party is excellent crockery set to make your dining experience extra-lavish and ravishing. So a valid question pops into your mind - how do I choose the crockery, and what exactly do I need on my dining table apart from delicious food? Your queries have an answer below.
Below are some points to consider while purchasing new crockery for your dining table.
No Of Pieces
You need to think about the number of pieces you require in your dining set. You may buy a simple 4-5 piece set or a lavish one with more than 45 pieces. It all depends on the number of guests you are hosting and the number of cuisines you offer on your table.
Type 
Your crockery set is also dependent on the type you wish to purchase. You can buy ceramics, porcelain, Melamine, Earthenware, Bone china, or any dining set of your choice and requirements. It may also be dependent on your use case. If you wish to reheat your food or cook your food in the crockery, you need a different type of crockery. If your purpose is to serve, you need a different kind.
Occasion And Need 
The next significant factor that needs attention is the occasion you need your crockery foe. If it's a formal occasion, you may go for porcelain, melamine, and a casual one; you may choose bone china or even steel. The need and requirement change according to the occasion you are using your crockery.
Budget
An excellent and branded crockery demands investment. A great range of ceramics requires a standard budget that you must keep in mind while choosing the sets and number of pieces. The prices of crockery vary with brands. So consider it beforehand only.
So these things should be well considered while selecting the best brands for crockery for your next occasion.
How To Take Care Of Crockery
Your Crocekey is one of the luxurious pieces of art in your house. They need extra care and special attention as they are highly fragile and delicate. So it becomes imperative to take extra care of your crockery. There are various methods and tips to take care of your crockery. Some of these are:
The best way to increase the life of your expensive crockery is to clean them immediately after use. Avoid keeping them dirty in the basin or the washer. The more stale the stains are, the more difficult it becomes to get rid of them. Forcefully washing your delicate ceramic may damage them.
Use Soft Sponge Or Soft Cleaning Pad
Always use a soft cleaning pad or sponges to clean your dirty dishes or for any cleaning purpose of your words, even when they are not contaminated. Soft sponges do not damage the crockery and help them remain scratch-free and let them shine with longer life.
Remember to store your crockery correctly in its original boxes if you do not wish to use them regularly. Even if you want to put them in the display cabinet, remember to keep them properly by taking the utmost care. Storing the best glass crockery brands in India in padded cushioned boxes is a great idea to keep in mind.
Dry Them Then Store Them Back
Never store your crockery when they are wet or have moisture. Remember that you should always dry your designer crockery then keep it in the cabinet or the boxes. Moist crockery will have permanent stains and are more susceptible to fungus.
Do not treat your ceramic ware as equivalent to the non-ceramic ones. They are delicate and need extra care. These crockery pieces require special attention from handling to packaging, and you must keep this in mind while using them. Try to place them away from the more sturdy cookware and tableware you own so that they remain away from any external danger of damage.
Under any circumstances, never use your ceramic and porcelain crockery for cooking. These are beautiful pieces of art that should be kept away from any heat and electricity. Being delicate, they should be treated with extra caution. Please do not use them on the stove or microwave, not even for re-heating your food.
Avoid Dishwasher - Use Hands To Clean
The best ceramic crockery brands in India recommend that you wash your expensive crockery with your hands to avoid any mishandling, damages, or breakage. The delicate ceramic ware requires personal attention, and putting them in the dishwasher may open them to several damages and mishandling. Remember to wash your crockery with hands and soft sponges for their longer life.
These were some of the valuable tips and pieces of advice for the long life of your crockery.
In this article, we talked about some of the best crockery brands in India and how to keep them clean and safe for their longer life. Keep all this in mind when next time you go crockery shopping.
Frequently Asked Questions
Q.Which brand is best for crockery?
A. Various brands have the best quality Crockery. Some of them are Cello, Laopala. etc.
Q.Which place is famous for crockery in India?
A.Khurja in Uttar Pradesh, India, is famous for ceramic products. So, the most popular place for crockery in India is Khurja. It is also known as the ceramic city in India.
Q.What is the best porcelain brand?
A.The best porcelain brand is Noritake Japan, among many. It has high-quality, luxurious Porcelain crockery in its range.
Q.Which is the best dinner set in India?
A Comprehensive dinner set that includes serving bowls and spoons and plates and small bowls with spoons is considered one of the best dinner sets. From the article, we can say that Laopala has one of the best dinner sets in India.
Q.How do I choose a crockery?
A.While choosing your crockery, you can keep certain things in mind. Some are discussed in this article. Kindly go through the same.