92 days ago
15 Best Towel Brands in India | Best Bath Towels in India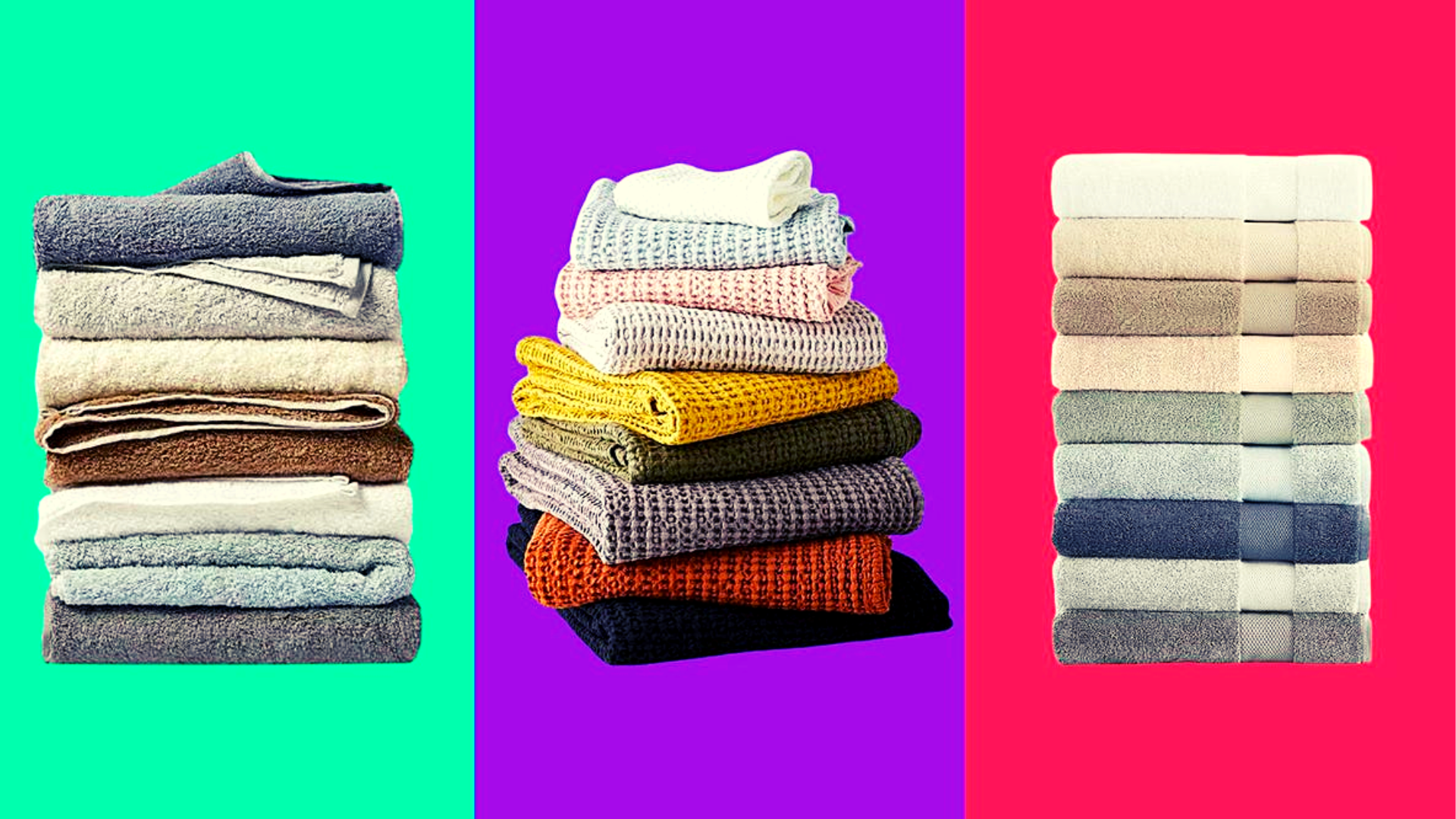 You can't consider your shower session to conclude without using a towel. The wrap of a shower towel resembles a warm hug, and everybody loves to pick the softest and most comfy towel for themselves. I know that a decent shower towel can represent the deciding moment for your post-shower experience. 
A towel should be a method to pamper yourself and make you feel dry and cosy after a bath. The towels you are using now might lose colour or shrink after regular use. If you want to avoid this, you should check out the products from the best towel brands in India, whose towels are also known as the best bath towels in India as they help to overcome the problems mentioned above. 
Therefore, I have shortlisted the most famous and comfy towel brands for you based on their price range, quality of fabric and durability.
A good shampoo also plays an essential role in having a good shower. So if you want to know about Best Shampoo in India, you must go through this article once.
To learn more about these super comfy towel brands, scroll down and read till the end.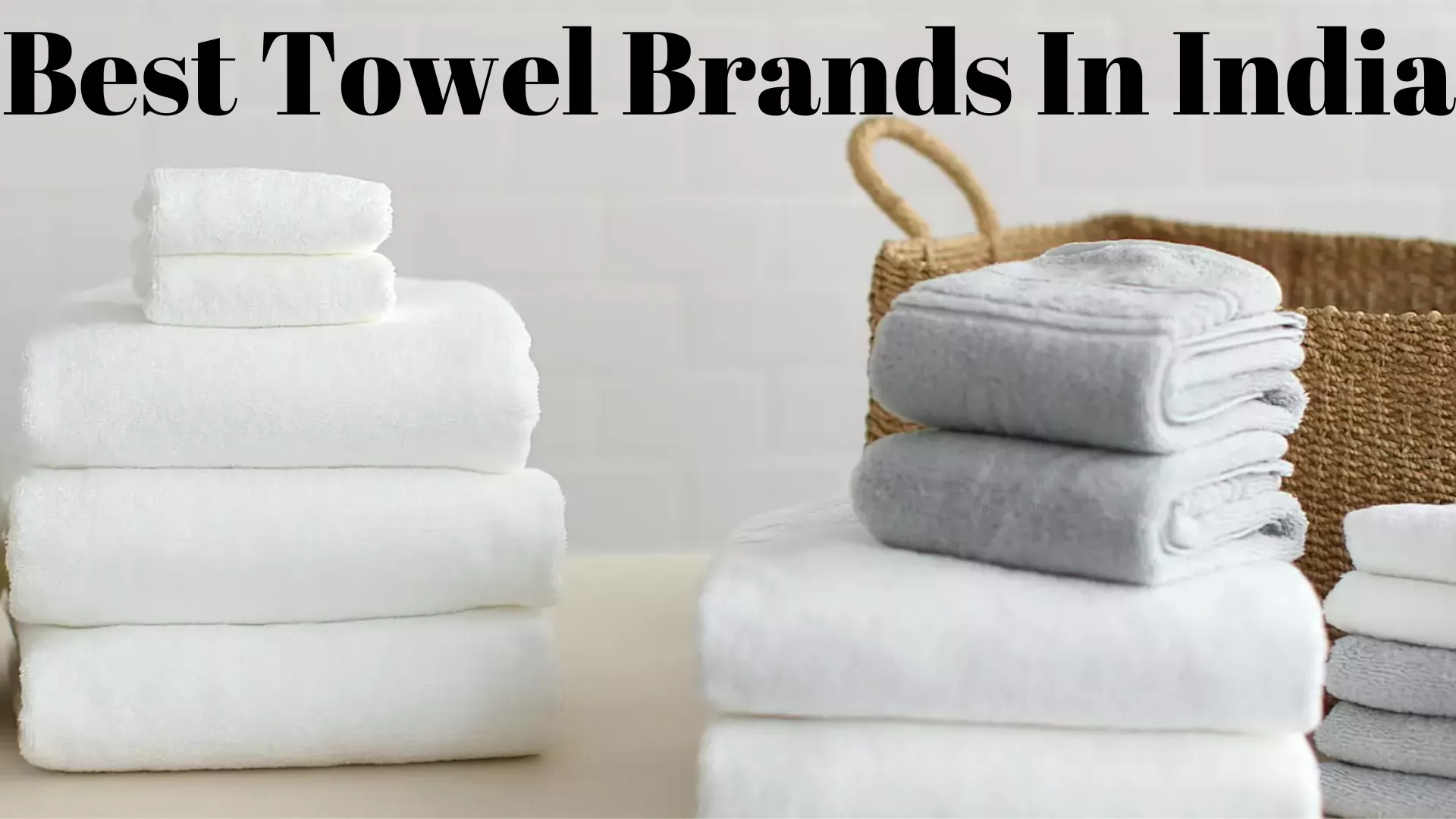 Table of Contents
[ Show ]
List of Best Towel Brands in India
Here is the list of best towel brands in India.
Towel Brands Name

Establishment Year

Founder's Name

Trident

1990

Rajinder Gupta

Bombay Dyeing

1879

Nusli Wadia

Lushomes

2015

Aayush Thakkar

Swiss Republic

2016

 Merlin Brands 

Turkish Bath

1995

Selim Aykiran

Amouve

2017

Ami Sata

Heelium

2017

Prateek Sharma

Yellow Weaves

2015

Gagan Sandhu

Luxor linens

2005

Jack Nekhala and Mike Nusinkis

Mush 

2018

Nihar Gosalia

Story@Home

2012

Ankit Rungta

Comfort weave

2003

Vikas Agarwal

Roseate Elegance 

2003

Kush Kapoor

Wakefit Towels

2016

Ankit Gar

Haber 

 

-

-
Review of Best Towel Brands in India
If you are interested in purchasing the best towel brands, then I have curated a list of such brands where you can determine the most suitable ones for you by checking out their features, specifications and prices. You will also get to know range of products so that it becomes easier for you to decide which brand to opt for which specific product. 
Here are some of the most popular towel brands in India with all their essential details. 
1. Trident
Price: ₹279-3,249

If you are looking to ramp up your bathroom collection, then you should opt for Trident towels. They are super soft and are made using 100% pure cotton. These towels are perfectly designed using a viscose border. It has many reasons for being one of the best towel brands India has right now.
One of the most significant features of the towels from this brand is that they have much lesser chances of fading even after multiple washes. This is because of its pre-washed fabric that ensures that these towels look as good as new after washing. The towels from Trident are also quick in drying and are resistant to shrinking. 
What Do We Like About Trident Towels?
The Trident towels are made of pure cotton.

They are some of the most beautifully designed towels as well. 

It is considered to be one of the top bath towel brands in India.

It is one of the most affordable and inexpensive towel brands in the country. 
2. Bombay Dyeing
Price: ₹398-2,999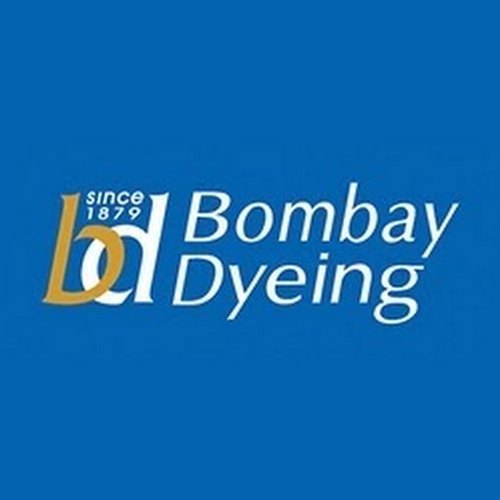 With the fluffy and super absorbent towel brand of Bombay Dyeing, you can enjoy your showers and baths and pamper yourself. It is one of the bath towel brands in India which is crafted using 100% cotton. 
After a whole day of tiring work, these towels become the ideal choice of washing and wiping your face and body because of the breathable attributes of these towels. Apart from that, these towels have a hypoallergenic nature and a high degree of absorbency, which also make them perfect for being used in the gym in addition to the bathroom.
What Do We Like About Bombay Dyeing Towels?
Bombay Dyeing is one of the top towel brands in India.

Its towels are of superb quality and are very fluffy and comfortable for use.

The towels are hypoallergenic, which means that it is unlikely to cause any kind of discomfort or allergic reaction.

You can purchase their towels and other products at very low and affordable prices.

Also renowned as one of the best bath towels in India
3. Lushomes
Price: ₹145-1,548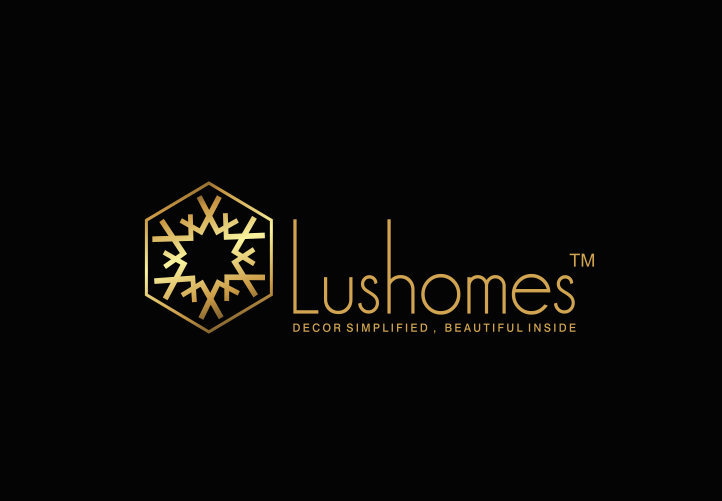 It is known to be one among the good towel brands in India, which is extremely popular and used widely by many people. It is a premium brand that uses pure Egyptian cotton as its fabric. The towels from this brand are super soft because of this, and you can use them daily without worrying about rashes, itching or irritation to arise from it.
The towel brand is known to bring out some of the best designs that make their towels catchy and attractive to the consumers. They are also very super absorbent and are one of the key features in this premium towel brand. They can be used anywhere, be it your home or gym.
What Do We Like About Lushomes Towels?
This brand is one of the best towel brands in India.

It is one of the premium towel brands in the country and is very popular.

The brand makes towels which are very elegant and use 100% Egyptian cotton.

Its towels are very soft and comfortable, making it an excellent choice for daily use. 
4. Swiss Republic
Price: ₹1,399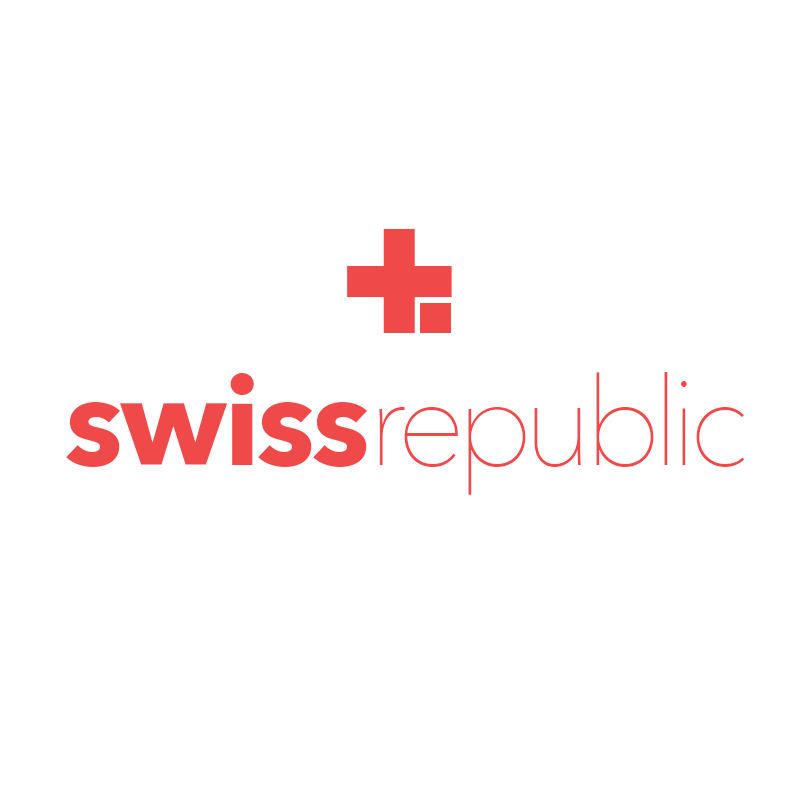 The Swiss Republic is one of the most popular brands in India and is known for its luxury towels that are some of the best towels in the country. It uses pure Egyptian cotton in its fabric which makes its towels smooth and soft. Their towels are shrink resistant and also designed in such a way as to minimize lint.
These towels are super absorbent and use 2-ply cotton, which is ring-spun and combed to make the fabric extra soft. The towels from this brand are known for their durability and also have hemmed edges which prevent loosening of the threads. It is very easy to take care of the towels because of all this.
What Do We Like About Swiss Republic Towels?
It is very easy to manage and maintain these towels.

The Swiss Republic is a luxury brand and is one of the top-rated towel brands in India.

It uses 100% Egyptian cotton in its fabric which makes it very smooth and soft.

The brand is very popular and used widely by many people.
5. Turkish Bath
Price: ₹219-41,559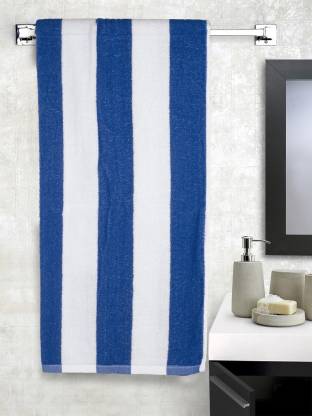 The search for good towel brands in India leads us to Turkish Bath brand of towels. It is another luxury towel brand that is popular for its amazing quality and its durability. It is made of 100% pure cotton and is delightfully soft and smooth, which makes it one of the best bath towels in India. The towels from this brand are designed in a way to reduce human efforts for caring and maintaining them.
It is very easy to clean them as well because the towels are resistant to shrinking and also minimize the formation of lint on them. It also dries very quickly. The Turkish bath towels are readily available online on all major e-commerce websites, from where you can purchase them.  Buy bath towels online at best prices in India by clicking on the button below. 
What Do We Like About Turkish Bath Towels?
These towels are very easy to clean and maintain.

It is one of the most popular towel brands in India. 

The towels from this brand use 100% pure cotton as their fabric. 

Its towels are smooth and soft, which make them very comfortable to use regularly. 
6. Amouve
Price: ₹840-1,670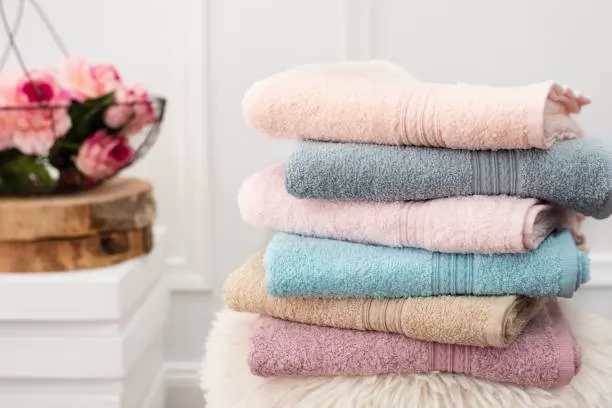 Amouve is one of the best brands if you want some comfy yet luxurious towels. It provides towels that are made up of 100% organic cotton for a softer, denser, weightier feel. Their towels perfectly balance absorbency, softness, and durability for a unique bathing experience.
These bath towels online offer a fantastic makeover for your bathroom. Amouve provides you with the best option of customised towels for all occasions and gifting. It provides organic shower towels that are extremely breathable and helps one alter allergies. The premium bath towels wrap you cosy without any stench while drying.
What do we like about Amouve Towels?
Made up of 100 per cent organic cotton

Delivers absorbency, softness and durability

Provides you with the choice of customised towel

Becomes softer wash after wash

Perfect for allergy-prone skin

The Best Bath Towel in India
7. Heelium
Price: ₹499-9,999 
Heelium manufactures towels that are ultra smooth and comfy. The brand name itself refers to the meaning of lightness, which means all their products are slightly light but high quality. The towels offered by Heelium are made of bamboo fibre, making the towels softer than cotton, which feels like silk.
You can feel the bliss of post-shower after using these feather-soft towels. It absorbs the water present on your body after showering like a sponge which means it absorbs water over 2 times more than daily Cotton towels. Also, you can have a 7-Star Experience in your home by using these towels. Clients are raging to different online sites to purchase their towels. It's all because this brand offers the best quality material and made-in-India items.
What do we like about Heelium Towels?
Provides towels that are light yet high-quality

Softer than cotton and feels like silk

Provides good absorbent material in their towels

Gives you a luxurious experience

Offers made in India products
8. Yellow Weaves
Price: ₹299-449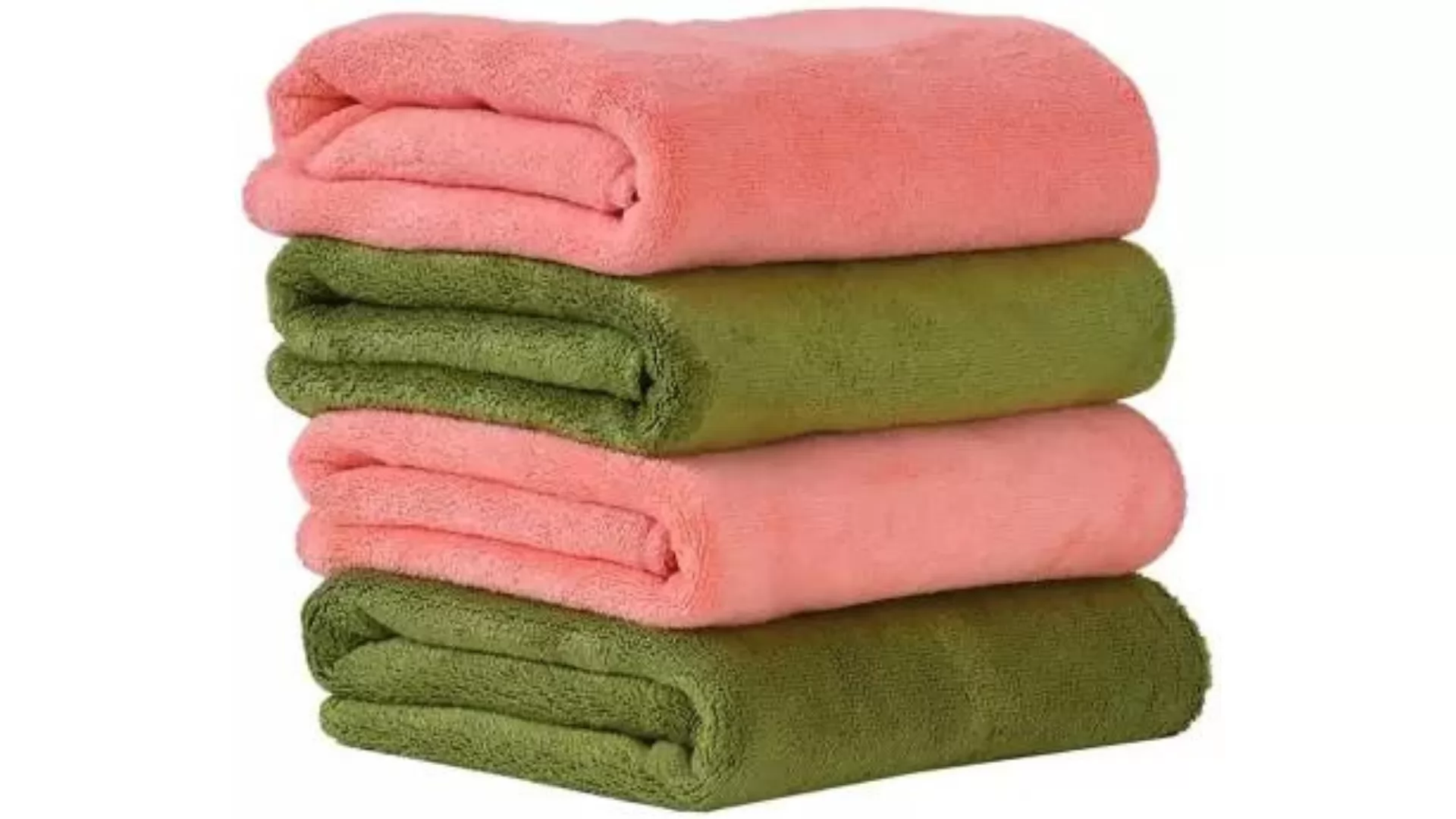 Yellow Weaves has consistently planned to offer quality regarding designs and functionality. Yellow Weaves towels are top-notch quality, esteem-priced, durable and all-purpose terry microfiber towels with various purposes.
Our microfiber towels are best selection for yoga, gym, running, getting dry your hand/face, camping, travelling, and cleaning almost anything anywhere, whenever you face any moisture, dust, soil and so on. The towels offered by yellow weaves are comprised of 100% microfiber. Their towels are antibacterial and provide more absorbency than regular cotton towels. 
What do we like about Yellow Weaves Towels?
Provides soft and lightweight towels

Do not fade after regular washes

Offers breathable and skin-friendly products

Anti-Bacterial

Perfect gift for your loved ones
9. Luxor Linens
Price: ₹14,707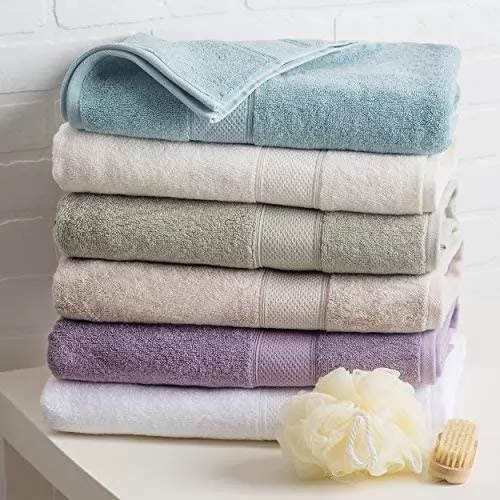 Luxor linens provide various types of towels that give you a luxurious experience yet are comfortable. They use Egyptian Cotton, Bamboo Percale, and Flux Linen in their product, making them almost soft and weightless. The quality of the product is always in the fine details. They use only excellent materials that are responsibly sourced and ethically manufactured.
You can make any item personal with customised monogramming. Despite not being an Indian brand, Luxor Liners has quite successfully established itself immensely as one of the best bath towels in the Indian market only due to one factor, and that is customer satisfaction. The founders trust that a brand grows only when it provides more than the customer's expectations.
What do we like about Luxor Linens Towels?
Provides soft and weightless towels

Uses premium quality in their products

Provides customisation in their items

Offers more than the expectations of the customers.
10. Mush
Price: ₹459-1,699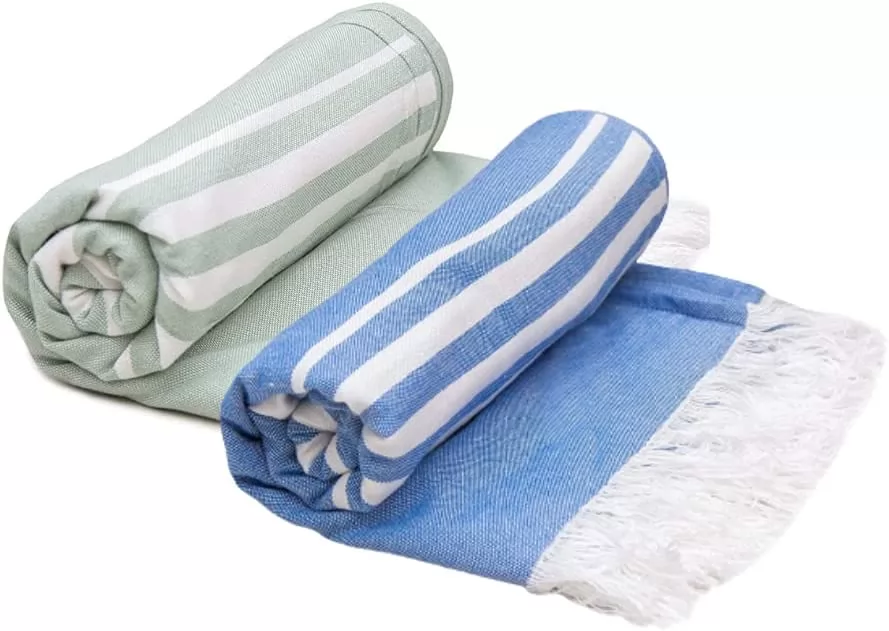 The quality of products offered by Mush is unbeatable. You can buy various types of towels, such as face towels,  bath towels, and kitchen towels, that are available in different designs, patterns and colours. The Mush Bamboo products are manufactured from typical bamboo fibres for a truly luxurious customer experience. The products produced from Bamboo have various performance and ecological advantages over other fabrics.
Mush Bathworks is a range of soft, silky and luxurious bath linen and accessories exclusively crafted for a premium bathroom experience. Mush Bath linens manufactured from Bamboo Viscose are antibacterial, super absorbent, and anti-odour. Every piece of Mush Bath linen is exclusively manufactured with 100% Bamboo Terry loops that make sure of quick drying with a smooth experience on the skin. 
What do we like about Mush Towels?
Available in different designs, patterns and colours

Gives a truly luxurious customer experience

Provides antibacterial, super absorbent, and anti-odour properties

Offers antibacterial, super absorbent, and anti-odour properties
11. Story @ Home
Price: ₹279-1,249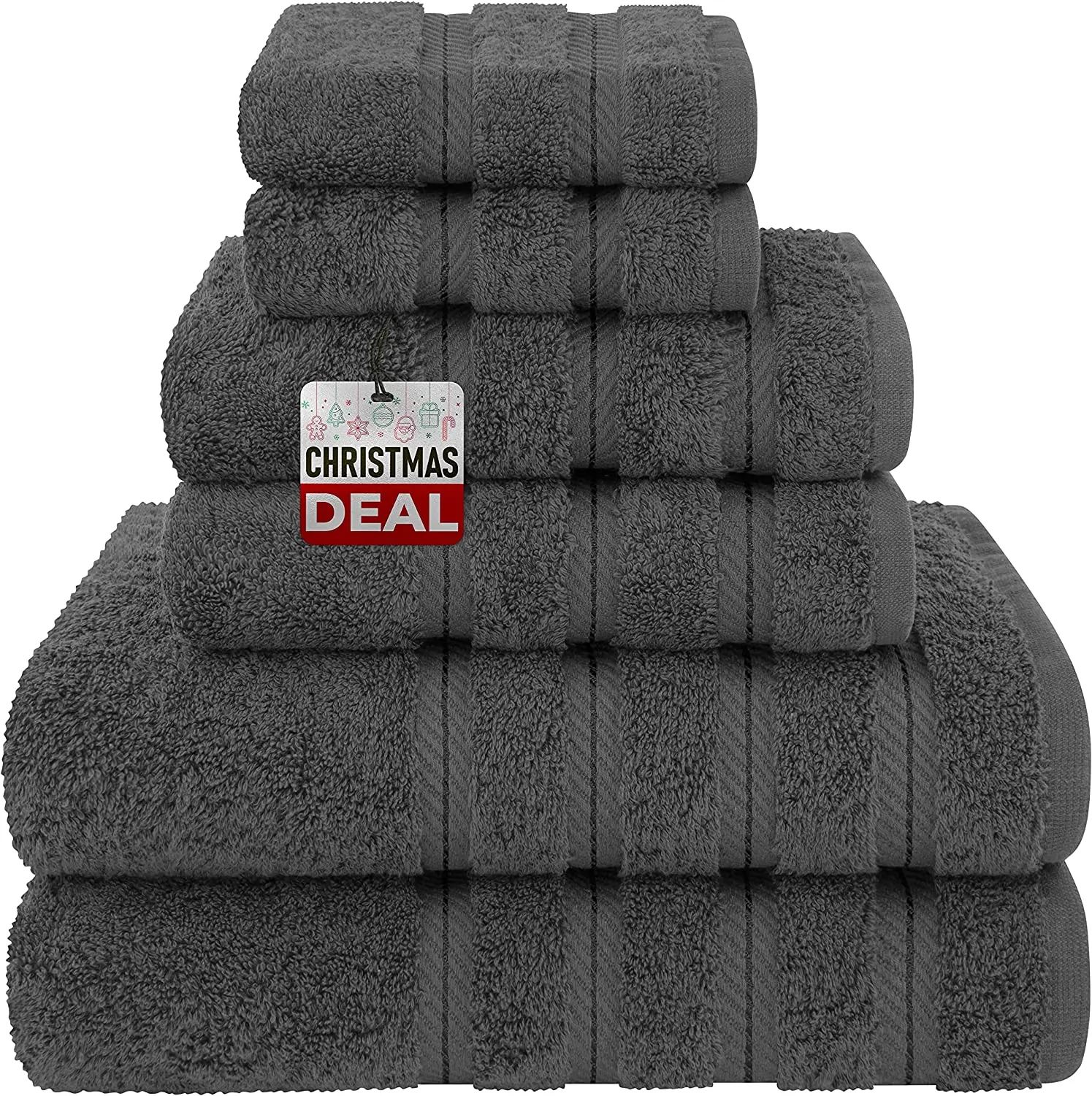 Story@Home comes with an extensive range of products that can assist you in decorating every corner of your home. You will always explore something at Story@Home to transform your house into a more welcoming one during celebratory or festive times. They offer products that will be adored by you, your family and every guest who comes to your home.
You can get all types of items, such as flooring, baths, furniture items, etc. The towels offered by Story @ Home are manufactured with 450 GSM making a perfect balance of softness, lightweight, and much faster drying - suitable for travelling. This also makes our towels perfect for regular use in places like salons,  gyms,  and kitchens, where function surpasses comfort every time.
What do we like about Story @ Home Towels?
Available with a double-stitched hemmed finish that makes it more durable

Controls naturally occurring anti-microbial agents

Provide Fade-resistant colour products 

Extra absorbent and soft
12. Comfort Weave
Price: ₹229-799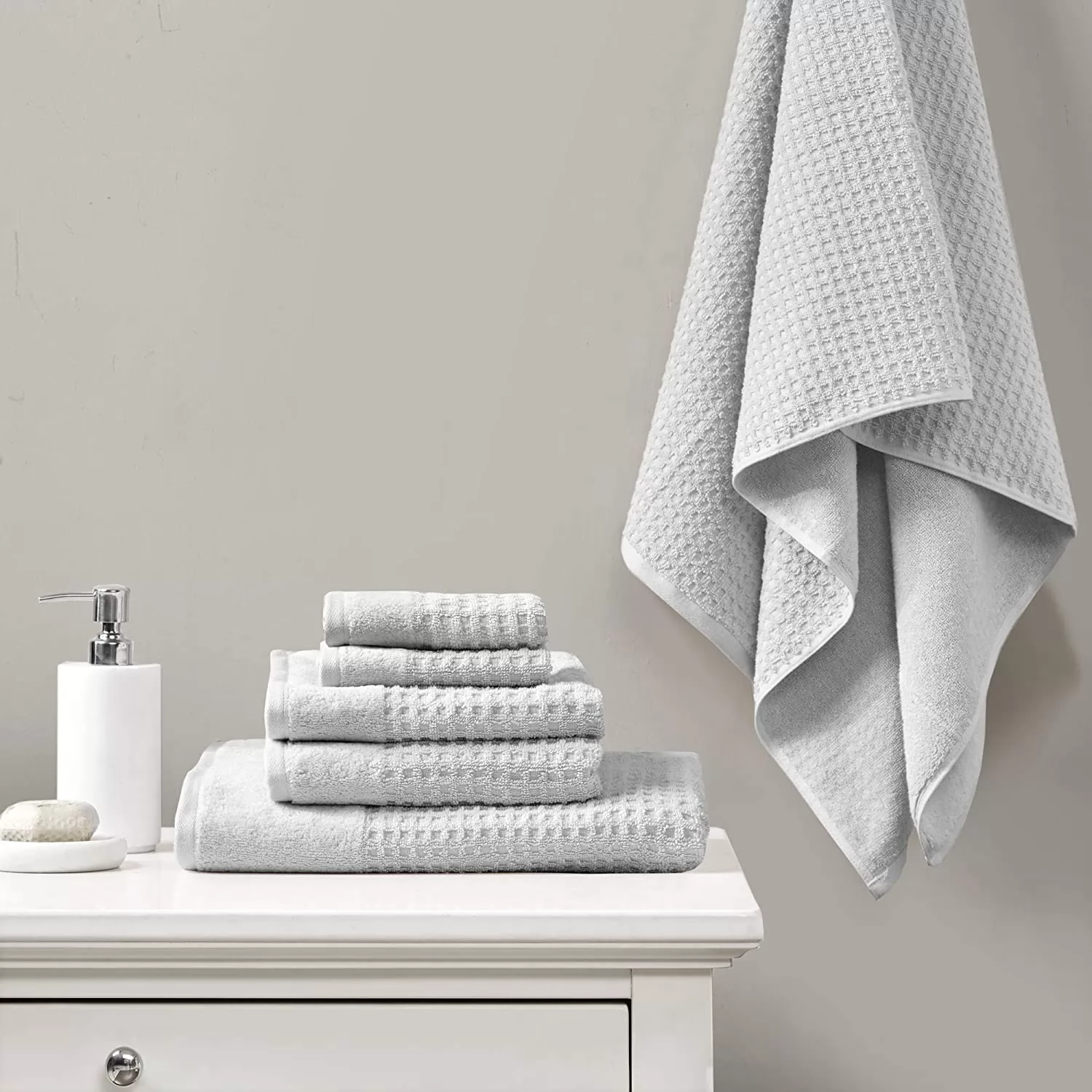 Comfort weave bath towels are manufactured with cotton that is suitable for everyone. Even though it's larger than most traditional bath towels, it takes up less space in your closet and is also used for travelling. They are also great for decorative purposes due to their colours and design.
They provide towels that are perfect for lounge rooms, guest rooms, poolside, or even working out. This variety pack provides stunning, vibrant, and rich colours that can surely get many compliments. Comfort weave bath towels are great for the beach, gym, & Spa. Also, They can be carried anywhere conveniently as they are really lightweight. 
What do we like about Comfort Weave Towels?
Provide Premium quality material

Easy to wash

Offers Quick absorption of water

Provides comfortable and durable material

One of the best towels in India
13. Roseate Elegance
Price: ₹379-2,800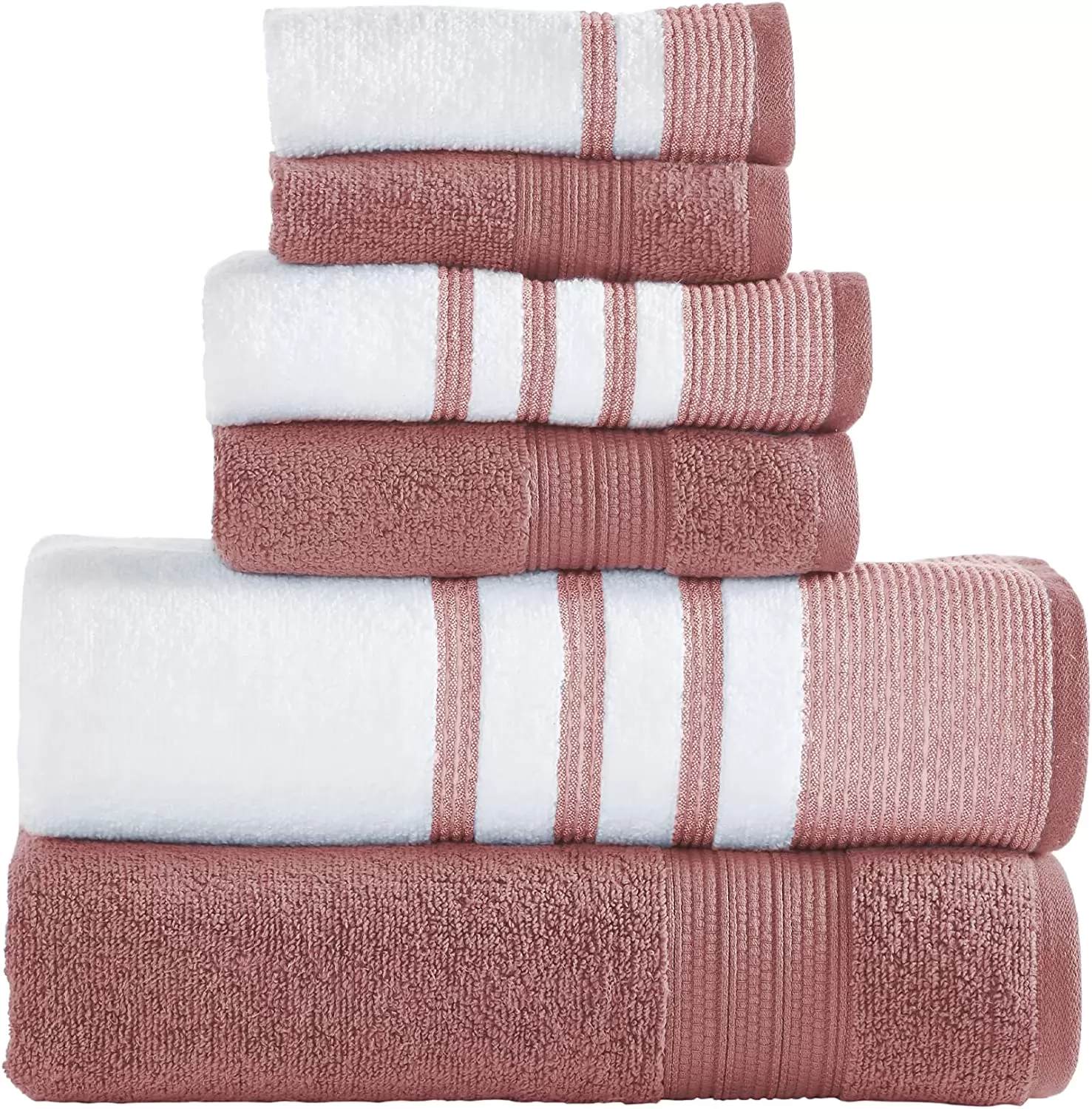 Made involving 100% cotton for ideal durability and comfort, these towels will satisfy your shower needs for quite a long time. The breathable, rich material is satisfying against your skin and normally delicate to the touch, so you can wrap yourself in luxury each time you come out of the shower.
These extra-absorbent towels can be simply staying nearby, hanging tight for you, prepared to satisfy their duty, causing you to feel pampered. Functional for fast drying, sufficient coverage and open to relaxing, these towels are likewise excellent for use on the beach or at a poolside, as well as satisfying your shower needs at home or a hotel. Each fade-safe colour will remain dynamic even after various washings, giving durable colour over the lifetime of the towel.
What do we like about Roseate Elegance Towels?
Manufactured with 100% premium-quality cotton fabrics

High-quality material makes it dimensionally durable and stable

Specially made for extra comfort and softness 

Gives a luxurious and pleasing comfort
14. Wakefit Towels
Price: ₹395-739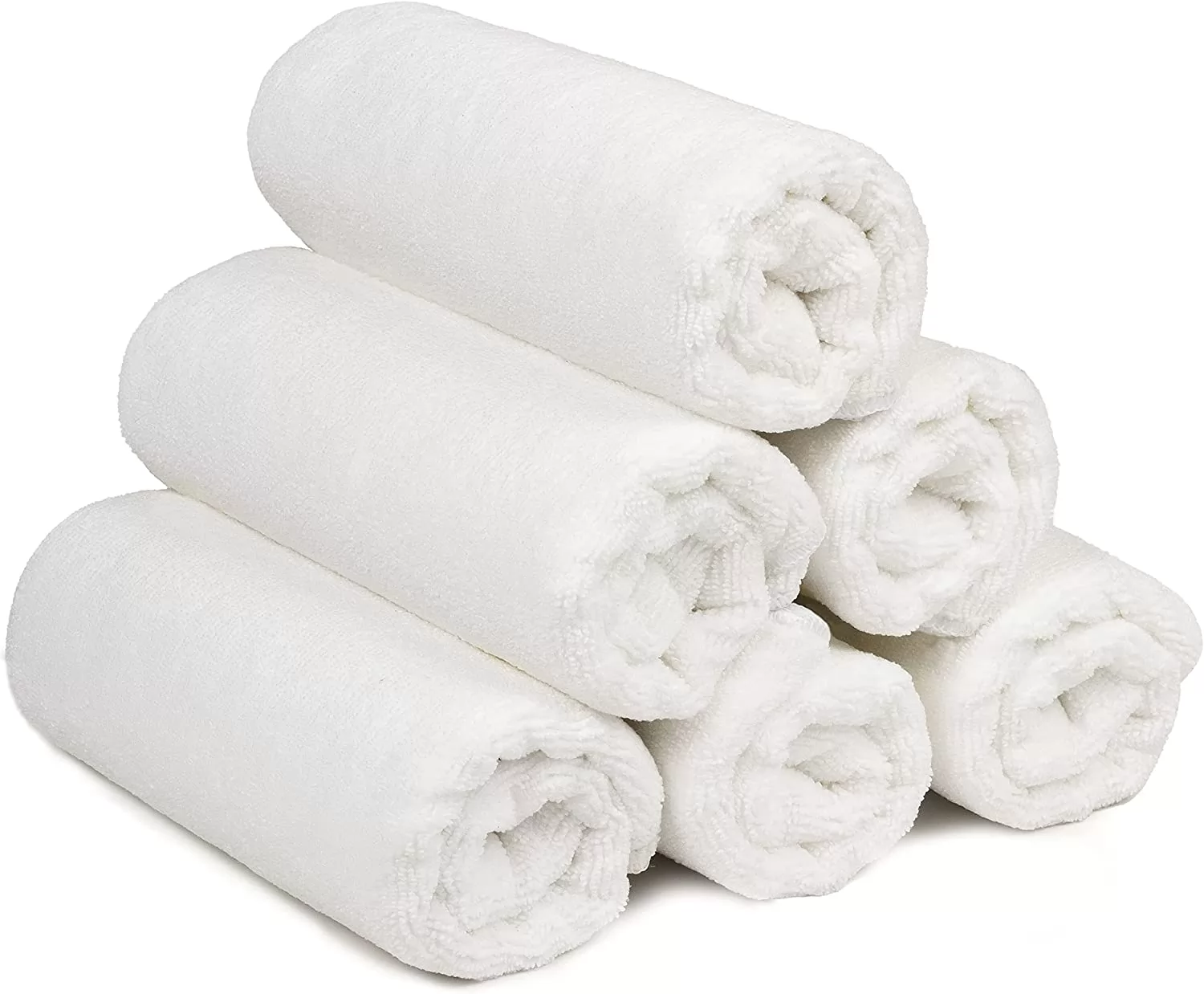 Wakefit towels are made up of 100% of combed cotton. These towels are brightly coloured and feel warm and soft to the touch. The quality of the towels makes sure that the rate of absorption is better. It dries faster and feels just good.
These towels also go from a combing process that enhances the softness and endurance of the towels. It has all the things that you will require to decorate your home. Be it your living room or bedroom, you will always get the best chairs, mattresses, sofas, and everything in one place at Wakefit. Besides being India's largest furniture factory, Wakefit is also known for its customer satisfaction. 
What do we like about Wakefit Towels?
Manufactured with 100% combed cotton

Offers towels in various bright colours

Fabric feels soft and plush

Provides good absorption rate
15. Haber
Price: ₹349-6,040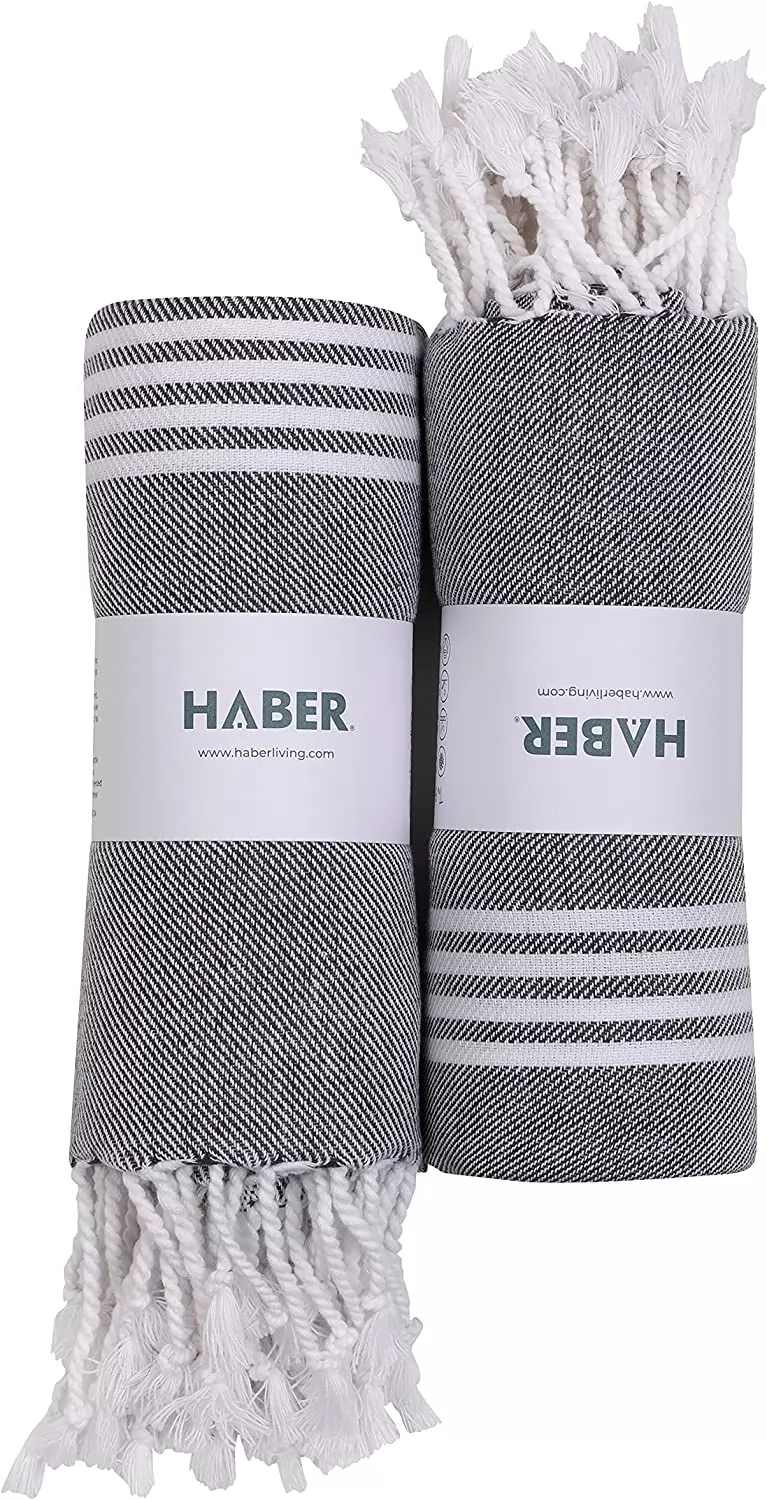 The fabric material utilised for the Haber towel is 100% cotton. The high-grade sustainable cotton fibres form travel-friendly towels as they conveniently fit in your luggage. The exclusive combed weaving technique also helps in the quick absorption property of the towel.
Aiming to add style to our lifestyle, Haber makes sure that every product is quality-checked before delivering to your doorstep and meets international quality parameters. You will get premium quality blanket, towels, covers and cushion covers at Haber, which fabricate this brand known as one of the best bath towel brands.
What do we like about Haber Towels?
Provides quick absorption property

Made up of 100% cotton fabric

Convenient to carry

Easy to care and offers quick drying

Provides lightweight products
Different Types of Towels
Many mistakenly believe that there is only one type of towel - the regular towel. However, one should know that there are many different types of towels, each suited for a specific function. If you head out to buy a towel for yourself, then you should know about these different types and make your selection according to the needs and preferences you have.
So let us check out the different types of towels that there are.
Large Bath Towel
These are also referred to as bath sheets or bath towels because they are large enough for anyone to wrap these around themselves completely. These towels are plush and soft and are highly absorbent as well. 
Regular Bath Towel
The regular bath towels are also very absorbent and soft, but they are more compact as compared to larger bath sheets. Because of their slightly smaller size, they are easier to manage and are quick to dry as well. 
Compact Face Towel
As the name suggests, the face towels are used to wipe the face dry. It is useful to carry a face towel with you regularly because the skin is exposed to the harsh elements in our surroundings. The face towels are much smaller as compared to bath towels and are very light and compact that makes it easier to carry around everywhere. 
Gym Towel
Gym towels are used mainly for gym enthusiasts who can use these to keep sweat away. These towels are very absorbent and lightweight. They are easy to carry around as well.
Conclusion
So, these were some of the best towel brands in India, along with their details, prices, features and specifications. Buy the best one according to your choice. If you are looking for more such articles, news, and blogs, then keep following our website regularly. 
Frequently Asked Questions
Q. Which brand of bath towel is the best in India?
Ans. There is no easy answer to the question because there are many towels and towel brands in India that provide some of the best products for daily use. You can check out the article above to find out the best towel brands in India. The features and prices are also mentioned. From these towel brands, the products that are manufactured are considered some of the best towels. 
Q. What towels do 5 star hotels use in India?
Ans. Ring-spun cotton is said to be used by the 5 star hotels in India.
Q. Which towel GSM is best in India?
Ans. Towels of 400 GSM and above are said to be the best in India.
Q. Which towel is good for bath?
Ans. Wakefit Towels are considered as the best towels for bathing. 
Q. What is the most expensive towel in the world?
Ans. Hermes for the Beach is popular for the most expensive towel in the world. 
Q. What Colour of towels is most popular?
Ans. White, beige, gray, navy, and black towel colour are popular. 

Join Telegram Channel & Get Instant Deal Alert

75,062+

participants