43 days ago
The Panel Station Points Value, Redemption & More [Oct' 22]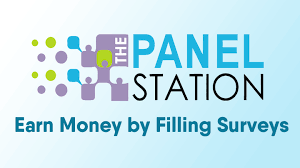 "Get Paid to Take Surveys" or "Complete Survey & Earn Money"
Such ads are all over the internet. If you are still wondering whether they are true. The answer is yes. You can get paid to take surveys online. An example of a paid survey website is The Panel Station. They will never ask you to pay any fee to join. Get started in a few simple steps and earn online shopping vouchers for your favourite site.
The Panel Station Paid points can be redeemed to Rs 300 Paytm/Amazon/Flipkart Vouchers. You get 300 to 1500 points for a survey. The points can be redeemed for Paytm cash or gift cards. The value for 100 points is Rs. 10. 
Get Rs. 300 Worth of Paytm, FLipkart and Amazon vouchers doing short surveys online.
For more details on The Panel station rewards points value, rewards and steps to redeem, keep reading ...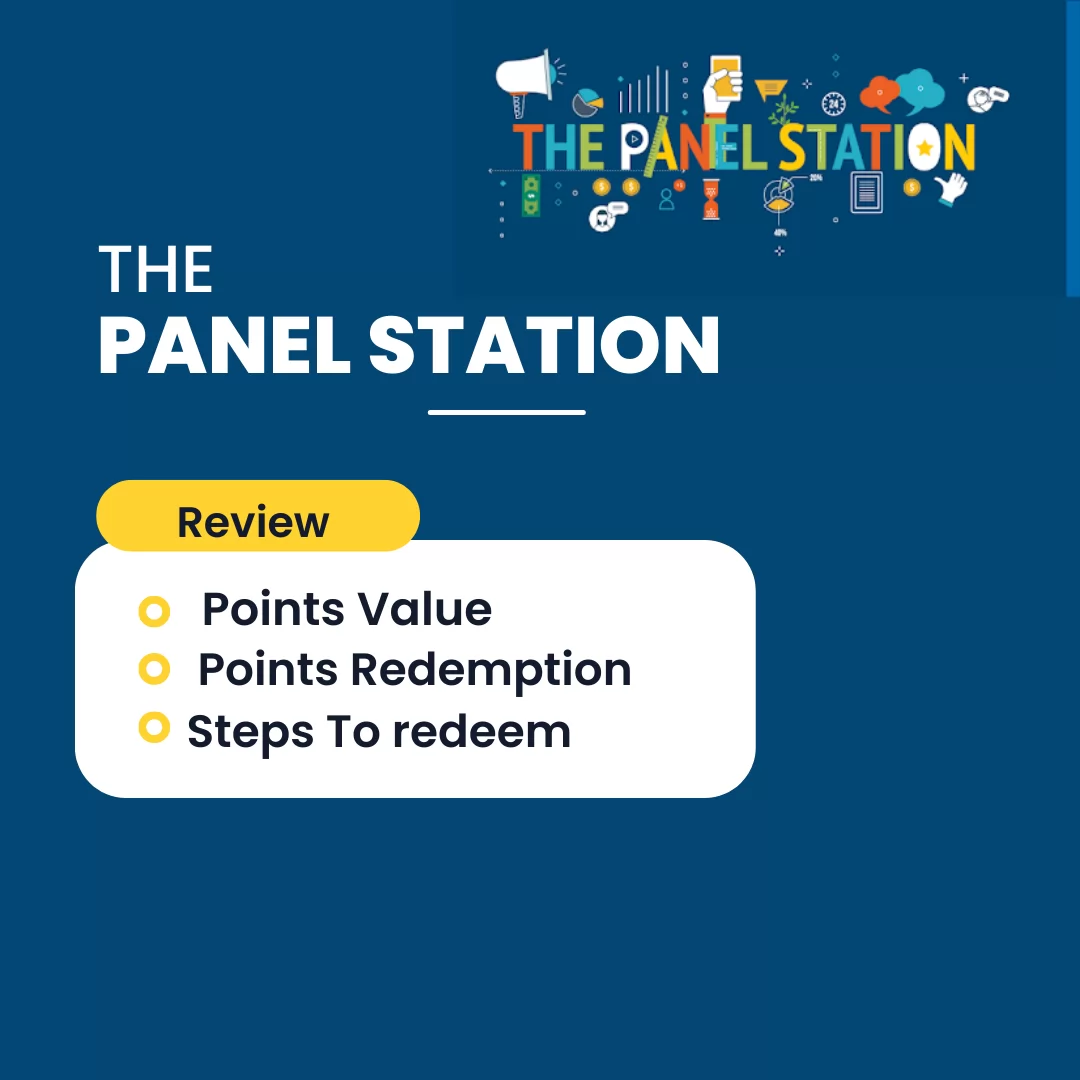 What is The Panel Station?
The Panel Station is a major paid survey website not only here in India but across the world. By registering on the website, you can earn lots of rewards without too much time & effort.
The survey website has more than 1.4 million members across the world in countries like India, Brazil, China, Russia, Mexico, Taiwan, Chile, Nigeria, New Zealand, Argentina, South Korea, Colombia, Australia, South Africa, Indonesia, Turkey, Philippines, Poland, Singapore, and Thailand.
The surveys are conducted by organizations to know consumer opinion. The consumer views recorded thus are used for product and service creation.
The Panel Station Registration or Sign Up Process?
Of course, the prime reason to join a paid survey site is to earn free rewards. Each survey you participate in will provide you with assured rewards. Through your views, you can influence decision-makers across industries.
If you think it will take too much time.  You're wrong because most surveys are short, and you only need to answer a few simple questions.
Panel Station offers a nice reward to its new users, so if you do not have an account on Panel Station, then go ahead and sign up now. It's free and won't take more than 2 minutes to register.
How to Register and Get Free Gifts from Panel Station:-
A form will appear to fill in your details; fill it according to the below-mentioned details.

Enter Your Date Of Birth – Year between 1991 to 1995

Now fill in your details to signup, but you have to select Female in Gender [Remember: Selecting Female in Gender is a good way to get more and high paying surveys]

Now Select Your City

After filling up all the details, click on Start Earning

You will now receive mail From the panel Station. You Must Have to Verify Mail in order to Activate Your Account.

Just Open Your mail and Verify it.

TIP & TRICKS:

You will get a verification mail, once you click on the verification mail, you are ready to start receiving rewards and make a regular income.  Here is a trick if you are a male, create an account for your sister or friend. Females get more frequent surveys, this will surely help you earn more.
How to log in to My Panel Station Account?
Your username is the same as your registered email ID.

The password will be sent to your email ID upon registration.

Once you're on thepanelstation website.

Click on the login button.

Enter your username & password to log in.
How to Start earning with The Panel Station Paid Surveys?
To get started with paid surveys, register on ThePanelstation.com. It's simple; you only need to provide some basic info like name, phone number, D.O.B, etc. Once done, get ready to receive paid surveys and start earning.
Take surveys via mobile or desktop. Yes, The Panel Station app is available for download on all popular mobile brands. There is no entry fee; you don't need to pay anything to start receiving paid panel station surveys. You will be notified for new surveys through the mail.
So, check your mailbox regularly. If you don't receive survey invitations, check your email spam box.  
Types of surveys in Panel Station?
This is no difficult task, the surveys only ask your opinion on a topic. The questions are simple, and you need to make some selections like "yes" or "no".
 It will take only a few minutes to complete a survey. The surveys that you receive will be on the basis of your profile. That is why it is recommended to complete your profile on the day you sign up on the website. The surveys are only to share your opinions on various consumer goods products.
The Panel Station Rewards
The points you earn for completing surveys on the Panel station can be redeemed for different rewards. The reward points can be redeemed for Paytm, Flipkart, or Amazon Gift cards. You can choose any reward in the redemption section based on the points available in your account. Now, before you proceed further to redeem your points, let us have a look at the points' value. 
The Panel Station 500 Points Value
You get 300 to 1500 points for completing a survey on The Panel Station. The value for 500 points is Rs. 50. If you get 500 points, then the value of the points is Rs. 50. You can redeem the points once you have 3000 points. The value of 3000 points is Rs. 300. 
500 Points = Rs. 50

3000 Points = Rs. 300 
How many reward points will I get for a Survey?
You will get 50 to 1000 reward points for every successful survey depending on length & complexity. Your reward points will be credited to your TPS account shortly. 100 Points = 10 Rs. So when you reach 3000 points, redeem them for an Rs. 300 Gift voucher.
Even if you are not able to complete a survey or when you are screened out of a survey depending upon the first few responses, you will be given 20 points for free. Once you have 3000 reward points, redeem them for gift vouchers from Paytm, Amazon, Flipkart, etc.
How to get Up to 1200 reward points on signup?
Get started with 300 points for completing your profile information. The reward points will be credited to your Panel Station account instantly. The questions will be simple ones only to complete your profile.
Remember, completing the short profile survey is your first step towards earning free gift vouchers. There are 4 profile details you need to fill in, and for every profile completion, you will get 300 points which means 1200 instantly after registration. So you are getting Rs. 12 on sign-up. 

Step-by-step guide to Get 1200 reward points
You will receive the first survey.

Open the mail & Click start.

You will be directed to the survey page.

Answer a few simple questions about yourself.

The survey is complete, and 300 points are credited to your panel account.

Log into your panel station account to fill remaining three profile details.

Get 1200 points credited to your account instantly.
How to check my reward points in Panel Station Account?
You can check TPS reward points in the Dashboard. The section will be divided into various parts like balance points; total points earned so far, total points redeemed so far, & points to expire this month. You can also view the history of your detailed point from this section.
How long will it take to get points credited to My account?
Your reward points will be credited to your My Station account within 6-8 weeks of completing a survey. In case the points are not credited within the period, you can write at india@thepanelstationsurveys3.com. You can log in to your My Station account to see the available surveys, balance points, points history, and redemption history.
Panel Station Mobile App for Android & iOS Users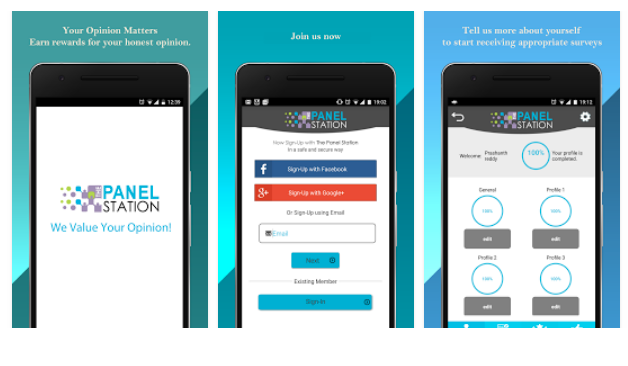 You can take The Panel Station surveys on your mobile devices. The Panel Station app is available to download for all mobile brands. You can download the app from Google Play Store & App Store. Once you download & install the app, you're ready to take surveys on your mobile phone anytime, anywhere.
You will receive your First Survey within a few hours.

Complete it as soon as possible.

You'll get points in your account.

You're eligible to redeem your earnings for Paytm/Amazon/Flipkart gift vouchers.
Countries in Which Panel Station is Available
Panel Station is quite famous in India, but it is available in many other countries. If you are reading this article from Outside India, Here is the list of counties where you can use their mobile app or site:
India, Brazil, Russia, India, China, Mexico, Argentina, South Africa, Indonesia, Turkey, South Korea, Taiwan, Australia, Singapore, New Zealand, Thailand, Nigeria, Chile, Colombia, Philippines, Poland, Saudi Arabia, UAE 
Cities Where is The Panel Station Survey offer available In India?
The Panel Station paid surveys are available in 32 cities across the country, including Delhi, Mumbai, Pune, Bangalore, Ahmedabad, Chennai, Hyderabad, Baroda, Chandigarh, Amritsar, Ludhiana, Bhubaneswar, Bhopal, Faridabad, Kanpur, Meerut Kolkata, Coimbatore, Indore, Lucknow, Nashik, Surat, Nagpur, Varanasi, Rajkot, Ranchi, Guwahati, Patna, Jaipur, Mangalore Guwahati, Kochi/Cochin.
Select any of the nearby cities to start taking paid online surveys and earning. You need to select a city at the time of signup.
How to take part in surveys & start to earn in The panel station?
The surveys are very simple & interesting, covering varied topics like consumer goods, technology, healthcare, finance and travel. Depending on your profile, a number of surveys will be given, and for each survey that you complete successfully, reward points will be credited to your Panel Station account. Here is how to take part in surveys & start to earn.
After you Log In, the dashboard displays the number of available surveys.

Simply click on "Participate" to start the survey.

Complete the survey successfully.

Points will be added to your panel station account.

Remember to complete your profile before taking part in surveys.
How much time will it take to complete a survey?
Complete the allotted surveys, it takes only a few minutes to complete one, and you will be awarded depending on the length of the survey. The average time to complete a survey is between 10 - 15 minutes.
It can take even lesser time depending on the topic. You need 3000 points in My Station Account to redeem for Amazon, Paytm, and Flipkart vouchers worth Rs. 300.
The surveys are conducted to know the views and opinions of consumers. These are basically for market research purposes. These opinions are used by organizations worldwide to improve products and services.
How to Redeem The Panel Station Reward points?
It is very simple to redeem your reward points for vouchers. It can be done anytime in a matter of a few clicks. You can do so by logging into your account. Click on the redeem button to see the available options.
The reward points can be redeemed in the form of gift cards from various sites like Paytm, Amazon, Flipkart, etc. The gift card will be sent to your registered email ID.  It can take 4-6 weeks for reward redemption.
You also get the chance to redeem your points to enter the lucky draw.
Steps to redeem your points for gift vouchers:
You need to have 3000 points.

Log in to your Panel station account to redeem your earnings.

Click on the redeem button at the top.

You will need to verify your mobile number.

Redeem your earnings in the form of various gift cards from Paytm, Amazon, Flipkart, etc.

Gift voucher will be sent to your registered Email ID.
The Panel Station Lucky Draw Contest
There is one more big chance to win with TPS, the monthly lucky draw. The entry to draw is based on tickets. The more tickets you have higher the chance of winning. You can enter the draw by purchasing a ticket for 500 points.
The winners of the draw are chosen on a monthly basis. The lucky winners will be announced via Facebook, email and the TPS website. The winners of the quarterly prize draw are announced every three months.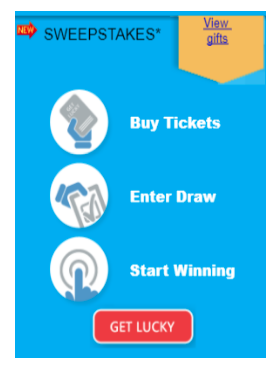 How to enter The Panel Station Lucky Draw contest?
The lucky draw is held once every month. To enter the contest, you need to buy tickets. The tickets are available in the points redemption section. You can buy more tickets to increase your chances of winning. The entry tickets to the draw are available on The Panel Station website as well as the mobile app. One entry ticket is available for 500 TPS reward points.
The Panel Station Refer & Earn offer
You can invite your friends to join the Panel station community and help them earn amazing rewards. Send invite links to your friends by WhatsApp, email, Facebook, or SMS. However, you will get no extra reward points for inviting your friends.
Ultimate Pleasure of Getting Things for Free …………
Getting things for free is a very cherished moment for every person. These freebies come as a welcome surprise when you have to spend minimum time & effort. Also, when you are after a freebie, you want to know how useful it is actually for you. It doesn't make sense if you can't use the thing even if you get it absolutely free.
Free cash is something that is useful for everyone; you can spend it as per your choice without any limitations. If we can compare anything with real cash, it is surely online shopping gift cards. Available as vouchers, you can use these vouchers to purchase anything you want.
This exact opportunity is provided to you by online survey sites, and one of the best survey sites is The Panel Station. You start earning from the very first day after joining the community. You receive surveys depending on your interest which help you earn reward points that can be later redeemed for vouchers.
The Panel Station  Review
If you're looking for ways to earn money online, paid surveys are surely one thing you should try. The Panel Station is one of the top websites in the category. But before going forward, you need to remember a few things.
The first one, of course, is that you should keep your expectations in limit because the paid surveys are definitely a way to earn some bucks but the money you can earn is very limited; you can't expect to earn too much.
Speaking of The Panel Station, the only way to earn is by taking paid surveys.  There are SWEEPSTAKES, but the chances of winning prizes are very low. Also, the rewards points can take 6-8 weeks to credit into your account, which is a fairly long time. Check out some of the reviews from the users who have received Gifts from them.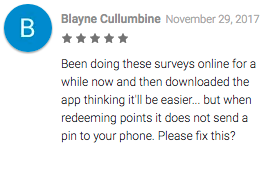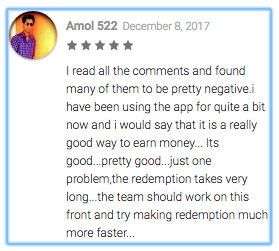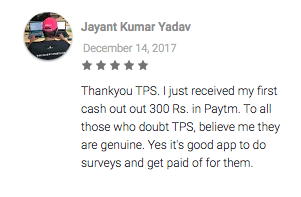 Final word: If you're looking for an activity that offers you some rewards, then you should enter & participate. You need to fill out online surveys to earn money with The Panel Station. They give you different options as well to redeem the earned points. 
Frequently Asked Questions
How can I earn Paytm cash for free?
Sign up on The Panel Station and complete online surveys to earn reward points. You can convert your reward points to Paytm cash.
Is the panel station legit?
Yes, it is a leading online survey platform. You can also sign up on the site and earn rewards by completing surveys.
How much does a Panel Station make?
If you have 3000 reward points, you can redeem for Paytm voucher worth Rs. 300. There is also redemption for gift vouchers from Flipkart, Amazon etc. 
What site pays the most for surveys?
The Panel Station is one of the highest-paying survey sites. You can earn up to 1000 points (Rs. 100) for completing a survey. 

Join Telegram Channel & Get Instant Deal Alert

75,062+

participants