22 hours ago
585
Google Pay IPL offer - Win Assured Rs. 200 to Rs. 2,000

Join Telegram Channel & Get Instant Deal Alert

44,695+

participants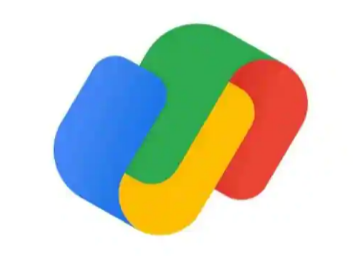 Hey readers! Here is an amazing offer to pocket some easy cashback. With IPL 2021 just a few days away. Google Pay has introduced a new offer to reward users. You can earn up to Rs. 2,000 with Google Pay IPL Offer. If you play daily you will win assured Rs. 200. 
Collect all 15 balls within the offer duration to earn maximum cashback. You get a Gully Cricket ball for transactions such as mobile & DTH recharge, bill payment, and payment at local shops. More details on how to earn up to Rs. 2,000 this month scroll down.
Meanwhile, you can also apply for a Google Pay Credit card and grab a Google Mini Home speaker at just Rs. 1; for more details click here
Google Pay IPL Cricket Rewards
| | |
| --- | --- |
| Google Pay Offer Milestones | Rewards |
| 1st, 3rd, 6th, 11th Ball Collection | Voucher |
| 2nd, 5th, 9th, 12th, 14th Ball | Blue Cricket Ball |
| 4th and 8th Ball | ₹1 Gold Coins |
| 7th, 10th, 13th Ball | Assured Scratch Card ₹5-100 |
| 6 Blue Balls Collected | Assured Scratch Card Upto ₹185-1700 |
Update: The offer has been extended till 25th April. Now, you can earn a maximum of 2 Gully Cricket balls per day.
What is Google Pay Gully Cricket Offer?
Google Pay has come up with Gully Cricket offer for all the users. Earn a Gully cricket ball for the eligible transactions. Tap on Google Pay Gully Cricket Banner to activate the offer for the next 15 Days.
Remember that you can do only one task per day and collect only one ball in a day. Play Google Pay cricket game daily to earn the maximum cashback using this offer. The eligible transactions or tasks are Mobile & DTH Recharge, Electricity Bill Payment, Play Store Recharge Codes, and Payment to a Google Pay QR code at local shops. You can do Merchant Payment Daily to get the Gully Cricket Ball Daily without spending any money on this offer.
Want more fun stuff? Subscribe to our YouTube Channel for offer videos, product reviews, shopping deals, giveaways, and more. Stay tuned for amazing deals and free stuff online. You can also grab 100% cashback offers for a completely free online shopping experience. 
How To Play Google Pay Cricket Game?
1. Open Google Pay App
2. Go to the offers section on the app
3. Start the transaction in the given categories.
4. The minimum amount should be Rs.25 or more.
5. You will collect 1 ball in each category per day.
6. Play for 15 days and collect 15 balls and win rewards.
Also read: Add your credit card to Google Pay and unlock special offers for mobile recharge, bill payment, and more. 
Eligible Google Pay IPL offer Transactions
Complete eligible transactions across different transactions to earn daily rewards with the Google Pay cricket offer. The minimum transaction for each eligible payment should be Rs. 25. You can do mobile recharge, DTH recharge, electricity bill payment, Google Play recharge, or Google Pay merchant QR code transactions under this offer. 
Mobile Recharge

DTH recharge

Electricity bill payment

Google Play Recharge code

Google merchant QR Code payment

FASTag Recharge

Other Bill payments
How to Get Google Pay Blue Gully Cricket Balls?
With the Google Pay Cricket Game, get blue gully cricket ball on the 2nd, 5th, 9th, 12th, 14th, and 15th Ball, so you can't afford to miss the game any day. You need to pay daily to collect all the balls. Once you collect all the 6 blue gully cricket balls you will earn a scratch card worth up to Rs. 1,700. With the scratch card, you can earn assured cashback of Rs. 185 to Rs. 1700.
Google Pay Cricket Game scratch Card
Once you collect 7th, 10th, and 13th ball, you stand a chance to earn up to Rs. 300. For each of the balls, you get a scratch card worth Rs. 5 to Rs. 100. So with the three scratch cards, you can earn a total of Rs. 300. 
Terms & Conditions of Google Pay IPL Cricket Stamps Offer
One chance daily to collect One Gully Cricket Ball for the 15 Days

Collect a maximum of 15 Gully cricket balls during the offer period.

Each transaction must be of above Rs. 25 to be eligible for the offer

You can earn a maximum of 1 Gully cricket ball per day.

Any cashback you earn will be added to the bank account linked to Google Pay.

Your cashback will expire after 45 days if you do not have a bank account linked
Google Play Cricket Game
Google Pay is a widely used UPI payments app. The app is also popular for rewarding users regularly with different offers and contests. Google Pay cricket game is one such contest that is introduced regularly to reward users. Earlier, the payments app had come with Google Pay Tez Shots game where users were rewarded for scoring runs. The cricket game within Google Pay requires users to score runs in order to win coupons worth up to Rs. 3,300.
Now, Google Pay has come up with yet another cricket game. This time the format is different. Users need to complete different transactions to be eligible to win up to Rs. 200 to Rs. 2,000. The offer is valid for 15 days where the user has to complete different transactions. For each transaction user will get a Gully cricket ball. User has to collect all Gully Cricket balls within the offer period to win up to Rs. 2,000. There are different milestones as well to reward users within the game. 
 
So guys that's all about the Google Pay Gully Cricket offer. We hope you have already started playing. With the offer, you are eligible to earn up to Rs. 2,000 cashback. Remember to participate daily to increase your chances of winning. Since the offer is valid only for 15 days, you need to participate daily to earn Rs. 200 to Rs. 2,000. 
 
Frequently Asked Questions
How can I play Google pay cricket?
Google Pay has introduced a new cricket offer ahead of IPL 2021. To play the Google Pay cricket game user has to complete eligible transactions. For each transaction user will get a Gully Cricket Ball. The user has to collect all 15 balls within 15 days to win up to Rs. 2,000.
How can I get 51 rupees in Google pay?
Google Pay has an excellent referral and earn program to reward users. Sign up with the Google Pay referral code to earn Rs. 51 after your first transaction. The offer is for new users. You can also share your referral code with friends to earn money for every successful invite.
Is there any new offer on Google Pay?
Google Pay has come with a new offer to reward users for different transactions. Play Google Pay Gully cricket game to earn up to Rs. 2,000. With the cricket game, user has to collect 15 balls within the offer period.