138 days ago
Top 10 Best Dry fruits Brands in India [October 2022]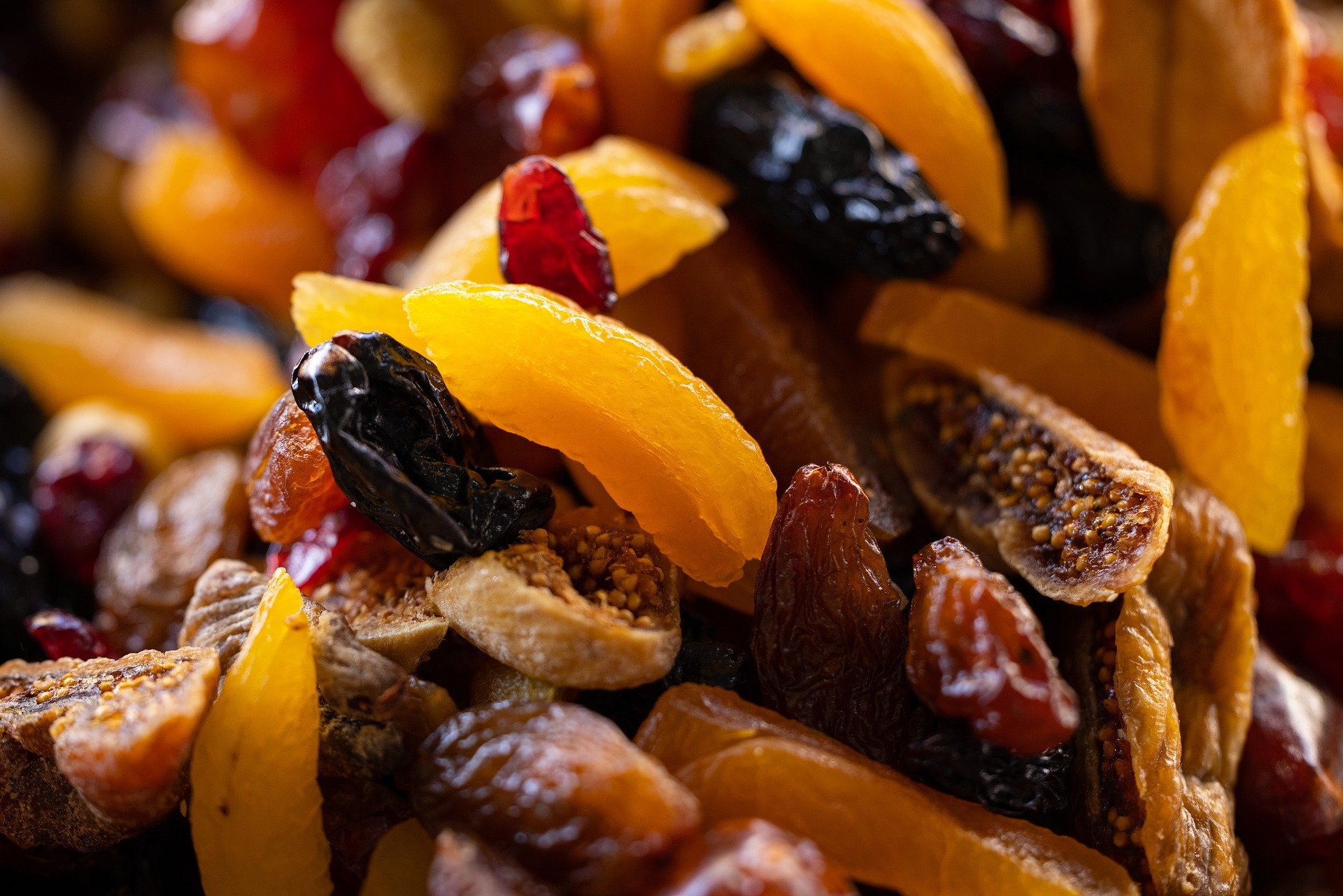 Does the fear of containment in dry fruits give you sleepless nights? Speaking to countless people over the years, it is apparent that most people fear the containments in food products.
The most common contaminants in dried fruits are related to microbiological contaminants, mycotoxins and pesticide residues.
These contaminants can enter during production, packaging, or even when in storage.
So it is common to ask, Which brand of dry fruits provides the best quality without contaminants? Which brand provides organic dry fruits? Which brand offers the best value for money?
Take a look at this article to learn everything about the best dry fruit brands in India.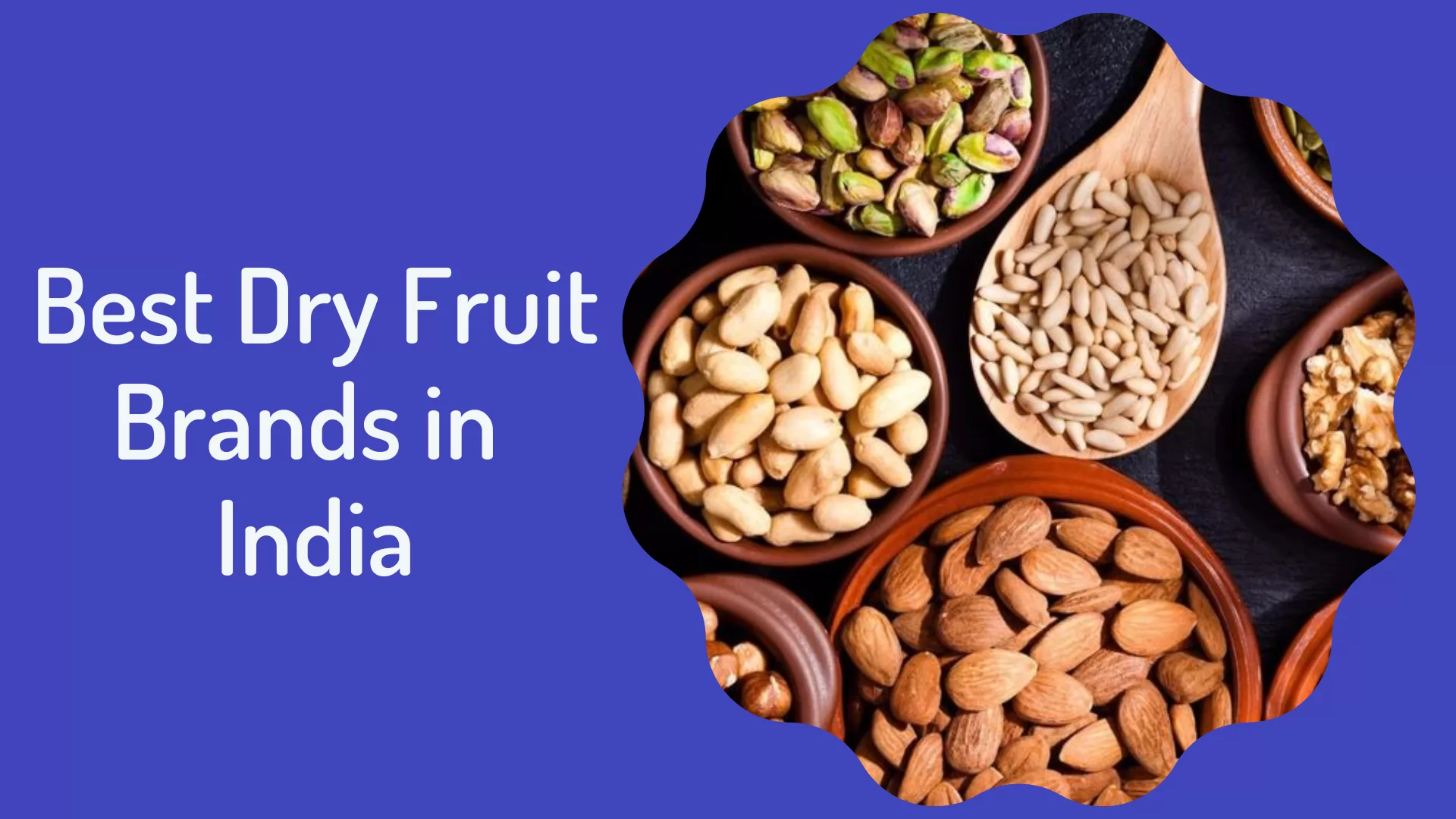 Top 10 Brands For Dry Fruits in India  
| | | |
| --- | --- | --- |
| S.No | Dry Fruit brand | Established |
| 1 | Happilo | 2016 |
| 2 | Solimo | 2009 |
| 3 | Nutraj | 1926 |
| 4 | Ziofit |   |
| 5 | Tulsi | 1950s |
| 6 | Vedaka |   |
| 7 | Urban Platter | 2015 |
| 8 | SFT | 1995 |
| 9 | Nutty gritties | 2009 |
| 10 | Ancy Natural |   |
1. Happilo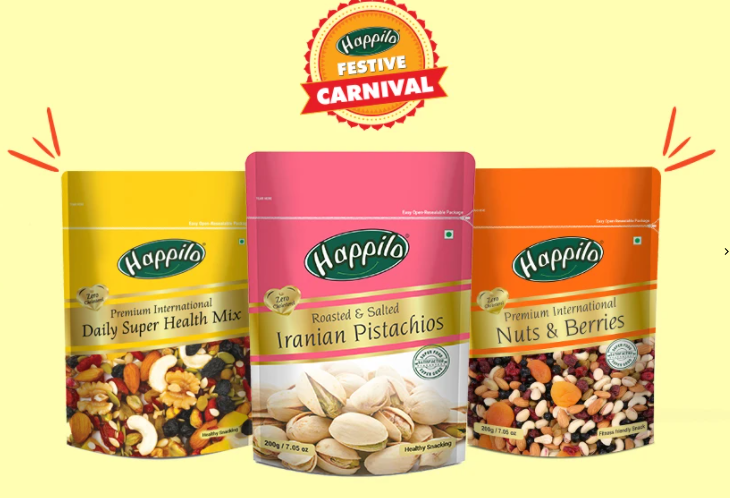 Founded in 2016, Happilo is one of the most popular FMCG brands in India. Its collection of products includes dried fruits, nuts, seeds, trial mixes and more. These products are perfect alternatives to junk food. 
Happilo range of dry fruits include anjeer, apricots, papaya, pineapple, raisins, prunes, kiwis etc. For every variety of dry fruits, you get variety. For instance: You get to choose from different variants of raisins such as seedless, black, and afghani. 
Happilo dry fruits are available on all e-commerce sites, you can also purchase from Happilo's official website. 
Anjeer

Apricots

Papaya

Pineapple

Raisins

Prunes

Kiwis
Reasons to buy Happilo Dry Fruits
Widest variety in dry fruits

Readily available

Premium quality at decent price
2. Solimo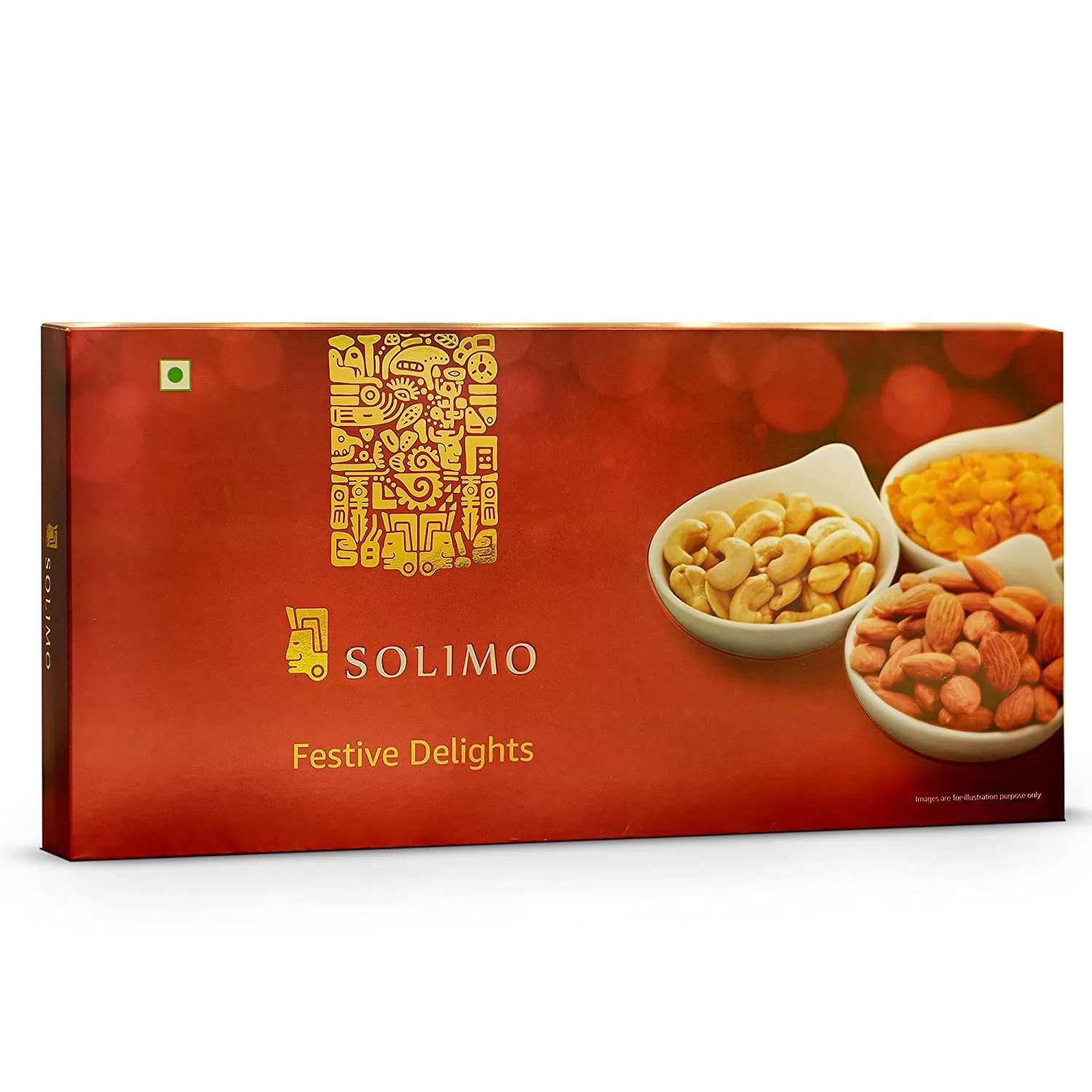 Solimo is a private label of Amazon. The brand offers kitchen, home goods, groceries, and dry fruits. Solimo dry fruits include raisins, dates, apricots, etc. Solimo raisins are of premium quality. Alongside premium quality, you also get good value for money. You also get a good variety in nuts. Solimo dry fruits are mainly available online on Amazon. 
Reasons to Buy Solimo Dry Fruits
Premium quality long raisins

Decent value for money

Good variety in nuts
3. Nutraj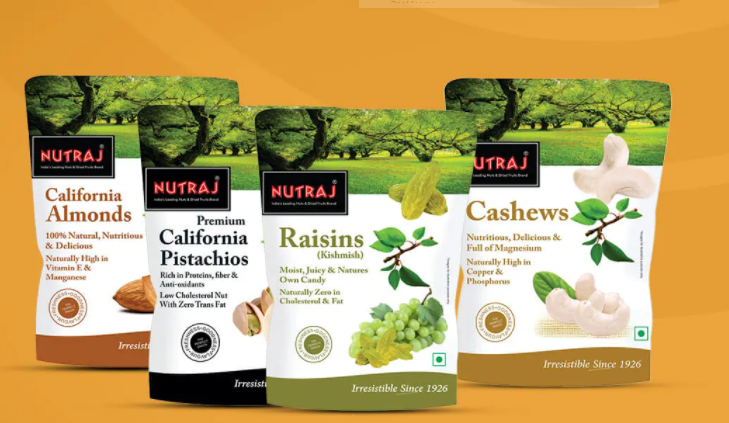 Nutraj is a brand for the finest nuts and dry fruits. Started in 1926, Nutraj has emerged as a leading name in the market. It is also one of the largest exporters of dry fruits from India. Choose from dates, kiwis, prunes, and raisins. The variety of dates is especially awesome which includes kalmi, Lulu, arabian, and fard among others. 
Dates

Kiwis

Prunes

Raisins 
Reasons to buy Nutraj Dry Fruits
Renowned name in the industry

Huge variety in dates

Many exotic dry fruits options
4. Ziofit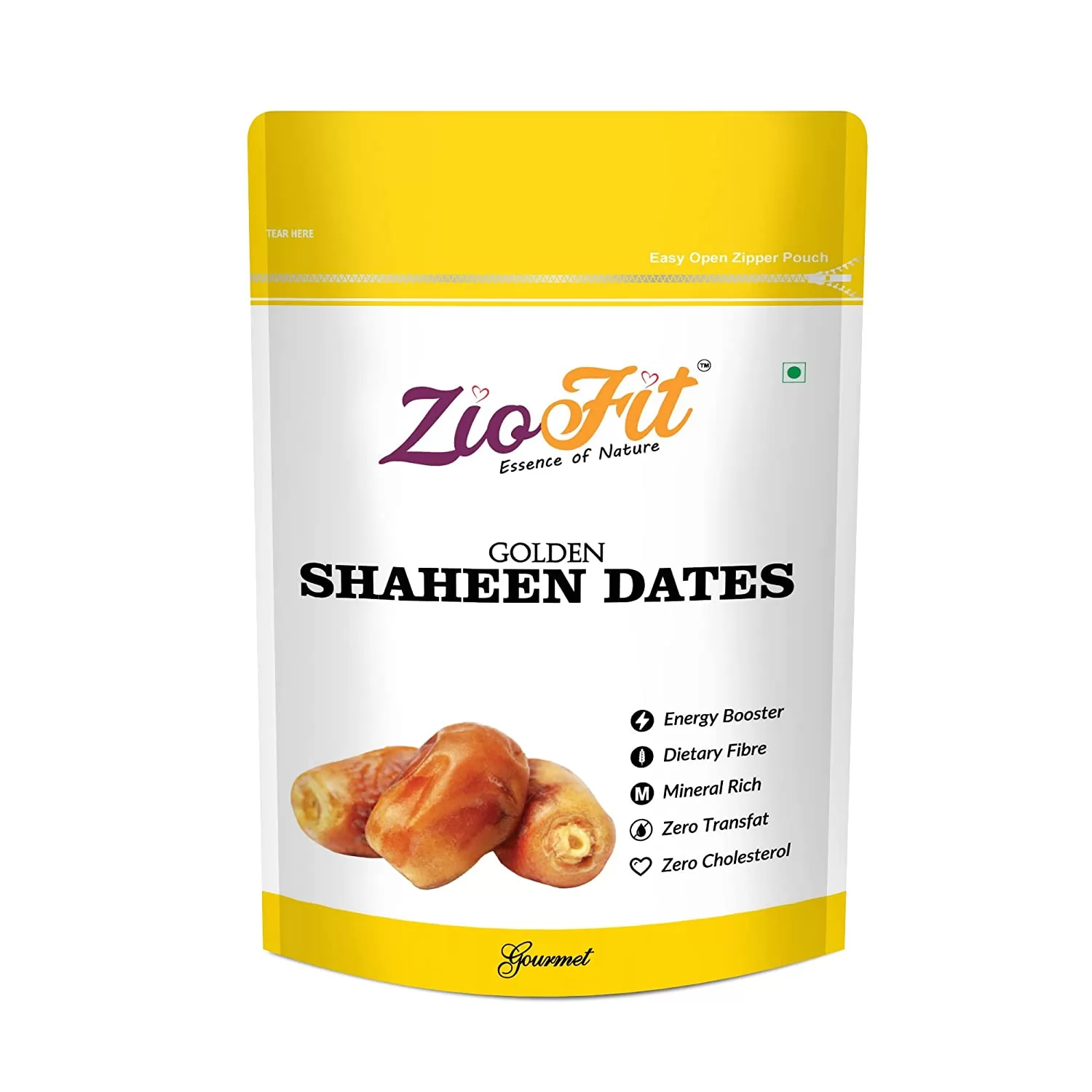 If you search for dry fruits on any e-commerce sites, Ziofit is one of the names that will be definitely available in the search results. Of the dry fruit brands we have mentioned so far, Ziofit is the only one that has good variety in walnut kernels.
You also get a good variety in dates, figs and raisins. They also have seedless dates. So with all the variety Ziofit is definitely a brand to consider while buying dry fruits. The prices may vary from one e-commerce site to another. 
Dates

Raisins

Walnut kernels

Dried figs
Reasons to buy Ziofit Dry Fruits
Very good online presence

Good variety in walnut kernels

Value for money
5. Tulsi

Tulsi is a brand renowned for offering variety in raw and flavoured nuts and dry fruits. Choose from a range of Tulsi raisins, figs, apricots, prunes, walnuts, and combos. They also have the widest variety in almonds, cashews, pista, pistachios etc. 
Tulsi dry fruits are easily available as well. You can buy from your nearest store as well as different e-commerce sites.With this brand, you also get good value for money. There are discounts available on e-commerce sites as well.
Raisins

Dry figs

Walnut kernels

Tulsi Roasted Pistachios
Reasons to buy Tulsi Dry Fruits
Widest variety across all categories

Readily available offline as well

Value for money
6. Vedaka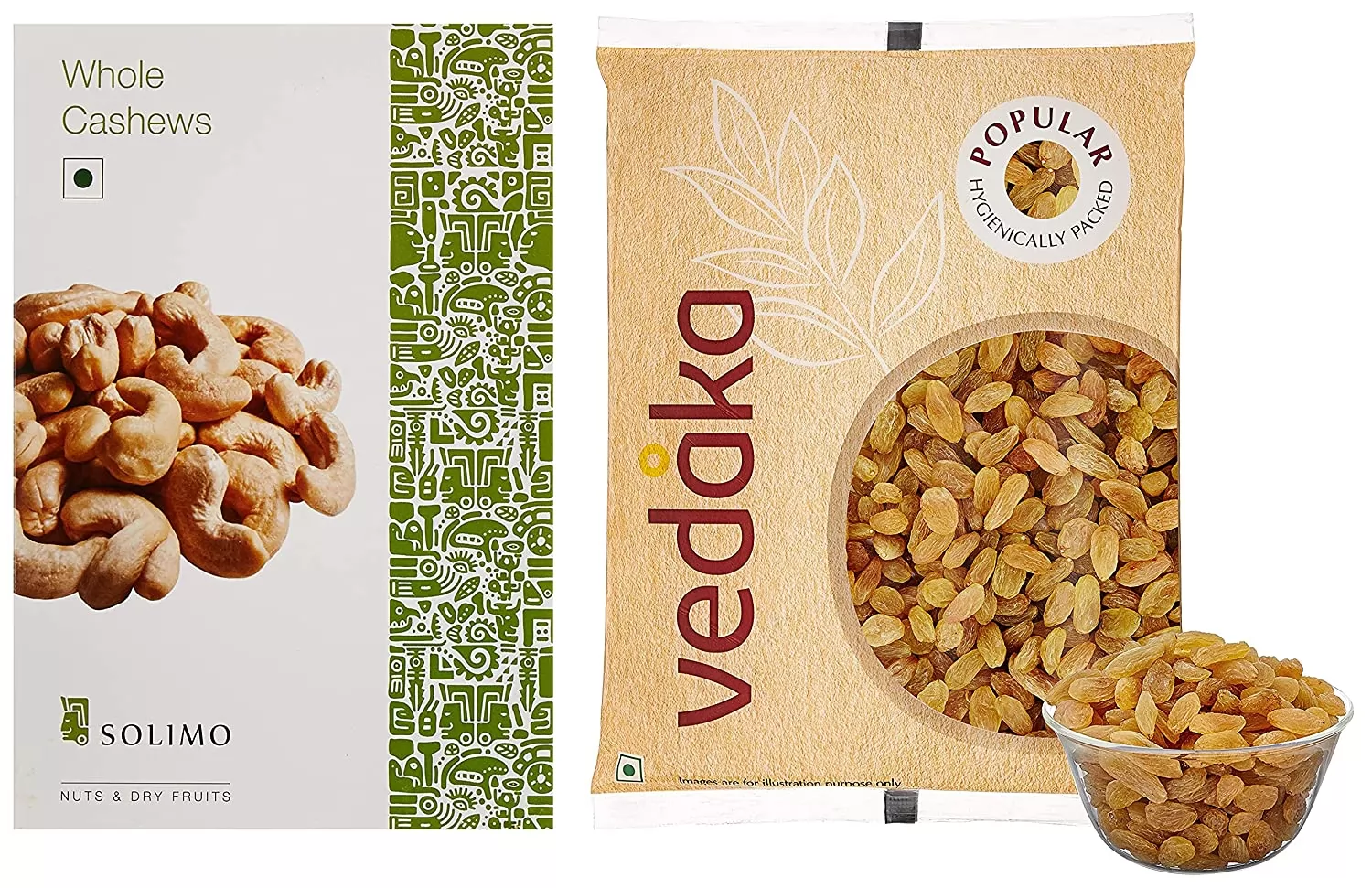 Vedaka is another dry fruit brand that has a very good online presence. Vedaka raisins and prunes are the significant offerings of the brand. If you want decent quality raisins at an affordable price then Vedaka is the perfect choice.
You can choose from green and black raisins. They also offer a range of seeds. Vedaka dry fruits are available online on Amazon & Flipkart.
Green & black raisins

Prunes
Reasons to buy Vedaka Dry Fruits
Great choice for raisins

Affordable option

Readily available 
7. Urban Platter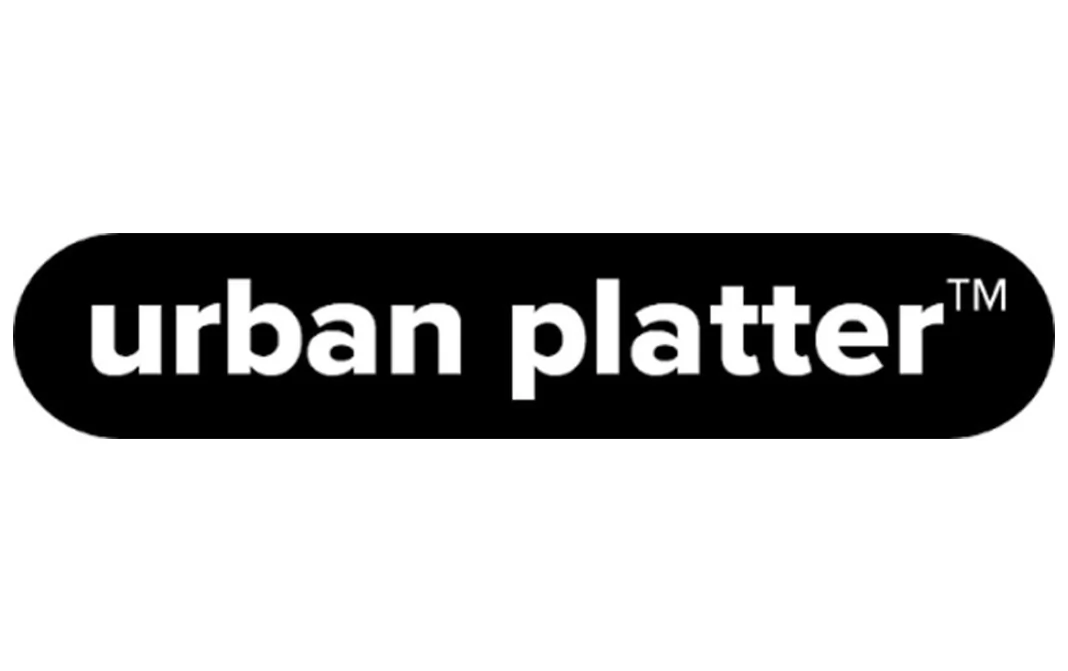 If you are ready to spend a little extra to get premium quality and packaging then Urban platter is a dry fruit brand to consider. Choose from premium quality raisins, prunes, berries, apricots, cranberry, blueberry, dates, and figs. 
They have at least 7 to 8 varieties of dates such as Israeli noor dates, rabia dates, fardh dates, Medjool dates, arabian segai dates, arabian khidri dates, etc. 
While ordering from Urban platter websites, you can also save with the promotions available such as coupons for new users.
Raisins

Prunes

Berries

Apricots

Cranberry

Blueberry

Dates

Figs. 
Reasons to buy Urban Platter dry fruits
Premium quality Dry fruits

Great variety in every category

Exotic options

Various promotions available on official website
8. SFT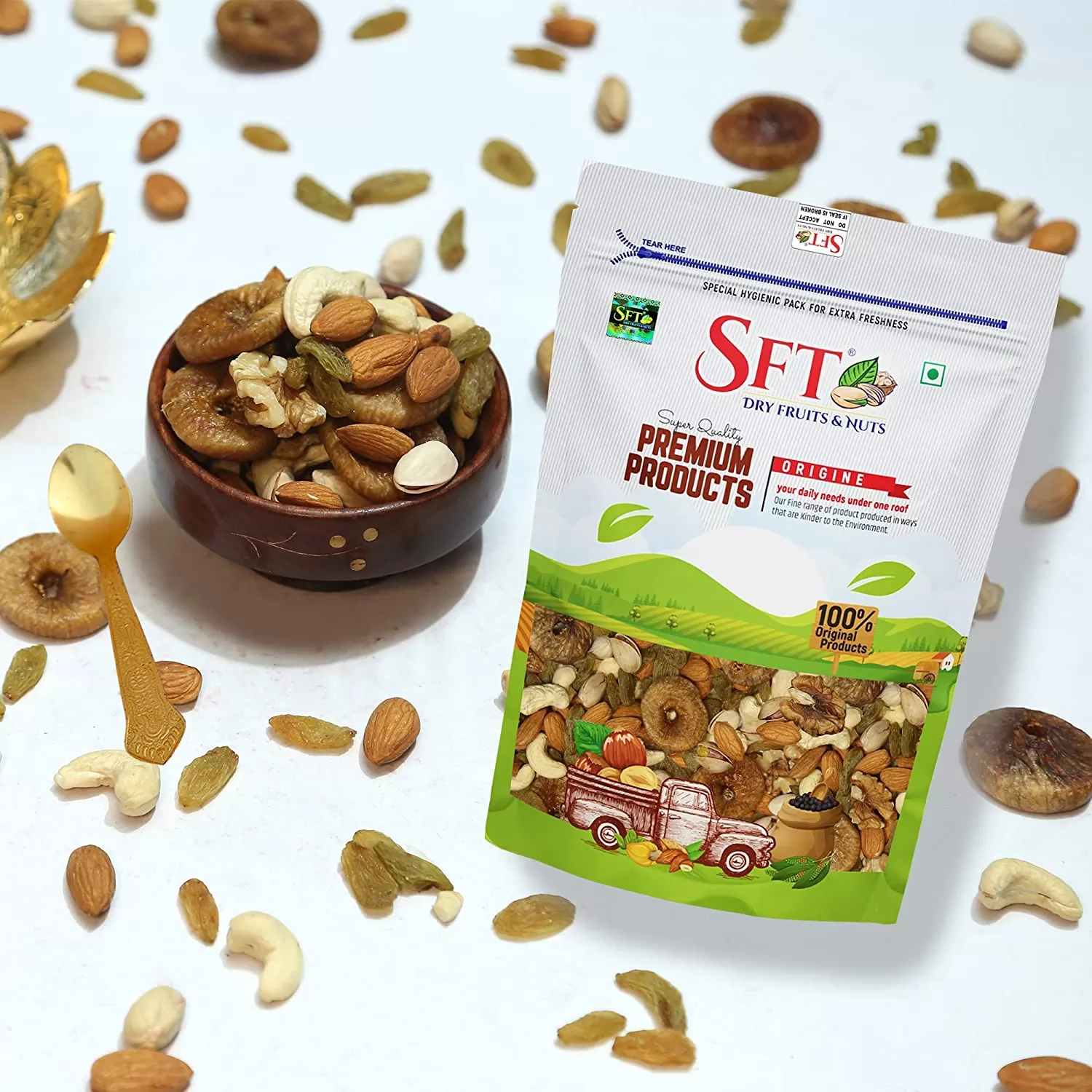 Started in 1995, SFT products include cooking spices, vegetarian leaves, dry fruits, seeds, nuts etc. SFT promises to provide qualitative products at reasonable prices. SFT dry fruit range includes dried figs, apricots, black raisins, brown dates, green raisins, walnut kernels etc.  
Buy SFT dry fruits from their official site or e-commerce platforms such as Amazon, Flipkart etc. Looking at their variety, you get good value for money. Dry fruits packs are available in different weight options. Also, get extra 20% off on SFT dry fruits from their site.
Dried figs

Apricots

Black raisins

Brown dates

Green raisins

Walnut kernels 
Reasons to buy SFT Dry fruits
Decent variety in dry fruits

Good Value for money

Different weight options

Many discounts available on official site
9. Nutty gritties

Founded in 2009, Nutty gritties provides healthier alternatives to snacking. The brand is a part of DRB foods Private Limited. DRB has a legacy in the dry fruit market for over 130 years. 
Dried blueberries, long raisins, california prunes, dried cranberries and mixed berries are a key part of their product range. You get good packaging at reasonable prices. 
Nutty gritties dry fruits are a household name readily available at a nearest kiryana store. You can also buy Nutty gritties products online.
Dried blueberries

Long raisins

California prunes

Dried cranberries

Mixed berries
Reasons to buy Nutty gritties Dry fruits
Exotic variety

Legacy of over 130 years in dry fruit industry

Premium packaging

Reasonable price
10. Ancy Natural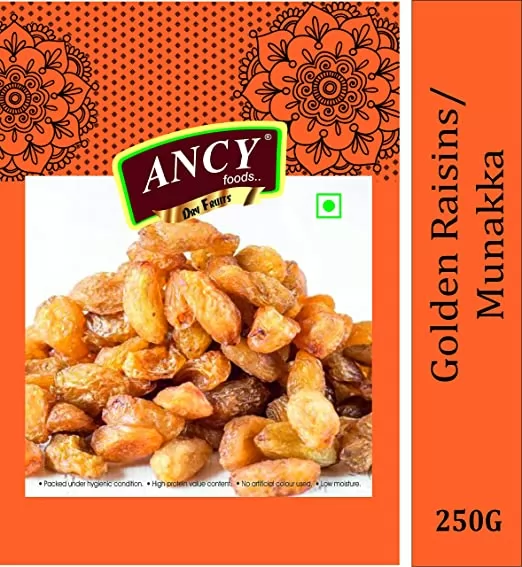 Ancy Natural is the last in our list of best dry fruit brands in India. They don't have a website. But you can buy Ancy Natural dry fruits online from different e-commerce sites. Ancy Natural is mostly known for its dry dates and raisins. They have a decent variety in dates and raisins. 
You also get apricots, walnuts, and figs from this brand. To retain freshness all products come in vacuum packaging. 
Dry dates

Raisins

Walnuts

Apricots

Dry Figs
Reasons to buy Ancy natural Dry fruits
Good variety in dry dates & raisins

Value for money

Readily available online
These are the top 10 brands for dry fruits in India. You would have noticed that each brand offers different varieties of dry fruits. 
Some of the brands specialize in a particular category while others offer variety in every category.  Dry fruits brands such as Ancy Natural are known for their dry dates.
Which is the Best brand for Dry fruits in India 
Here we have listed 10 best brands for dry fruits in India. Each brand has some unique products and varieties. You will see major price differences in some brands such as Urban Platter.
Choosing the best dry fruit brand also depends on the products you wish to purchase such as raisins, dates, figs, apricots, walnuts etc.
If you order online then delivery charges and delivery time also has an impact on your decision. So you need to consider all the factors to make sure you get the best quality dry fruits within your budget. 
 
Things to Consider when buying Dry fruits online
Packaging
The best dry fruits brands provide vacuum packaging to ensure that products remain fresh for long. But still it is important to read the packaging details in the product description. Brands such as Urban Platter offer premium packaging but it also costs more.
Price
In case of premium dry fruits, the price difference can be a major one. So you need to be aware of the price and quality. If you want more premium quality then you also need to pay extra. 
Expiry Date
It is a factor most people often ignore, but it is the most crucial one. The grocery ordering apps mention expiry details in product description. If you can't find expiry details then it is better to not purchase the product because such products may not come with a return option.
Variety
You can find a huge variety in raisins, dates, prunes, figs, apricots etc. Some variants may have a very different taste. So it is important to be aware of the product variant you want to buy. 
Delivery Date
While buying dry fruits online, you also need to check the delivery dates. The delivery dates vary depending on your location. If you want instant delivery then you can shop from stores such as Swiggy Instamart, Amazon Fresh or Flipkart Quick. 
With this we are at the end of this topic, hopefully, you have got all the details on the best dry fruits brands in india. We have also provided additional information that will help you make the right decision when you buy dry fruits online. 
Frequently Asked Questions
Which dry fruit brand is best in India?
Here we have compiled a list of 10 best dry fruit brands in India. Choose the best brand based on the products you wish to purchase and budget.
What is the best dried fruit to buy?
All dry fruits come with unique taste and benefits. Dates, Raisins, Apricots, and figs are among the most popular ones.
Which brand is best for nuts?
The best dry fruit brands also make available nuts. Some of the best brands for nuts include Happilo, Nutraj, Solimo, and Urban Platter. 

Join Telegram Channel & Get Instant Deal Alert

75,062+

participants