57 days ago
How To Check Flipkart Super Coins?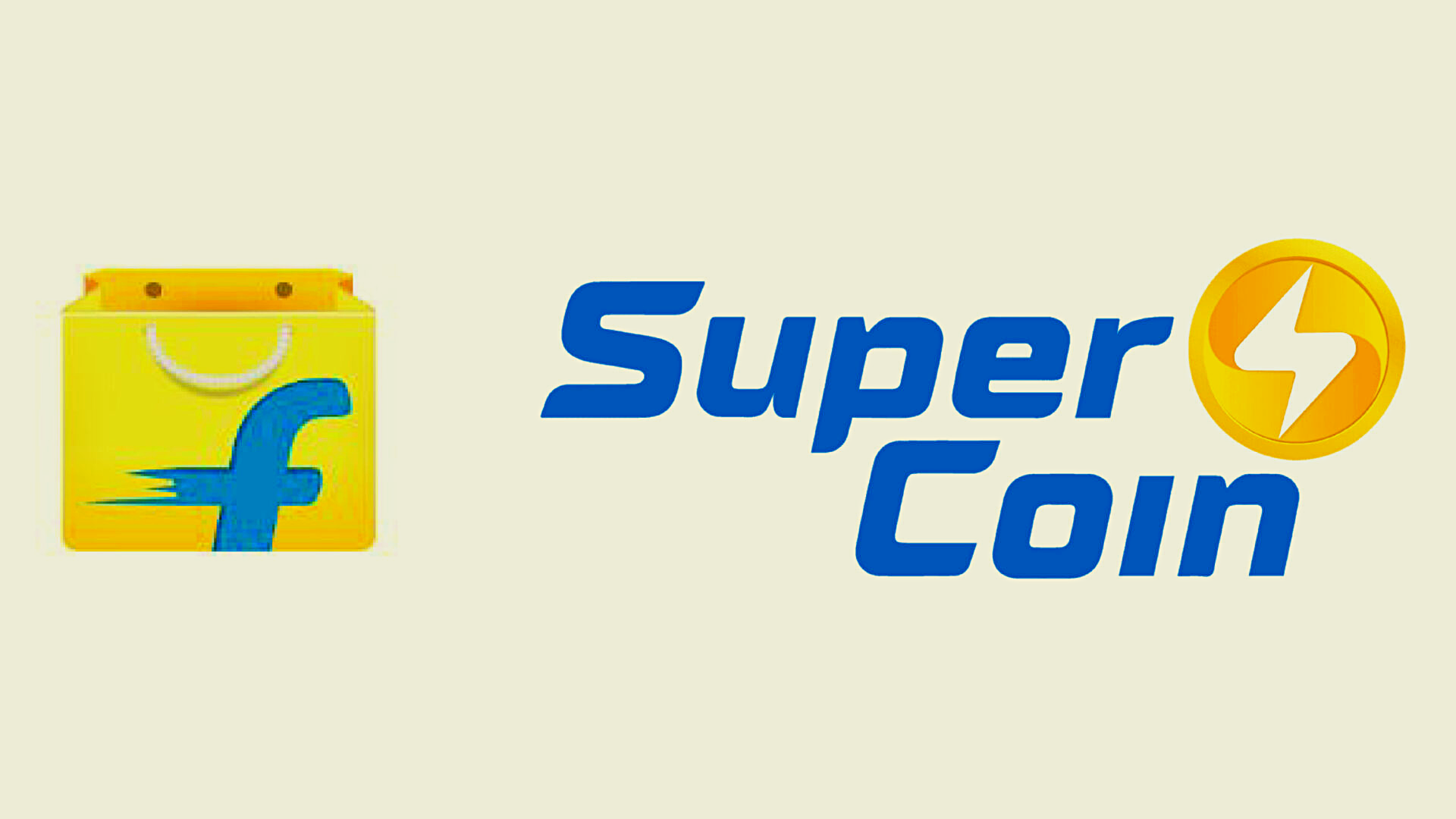 Flipkart is the right place to buy all your stuff if you are a shopping freak. With shopping, get ready to receive benefits, as Flipkart gives you a chance to earn Flipkart coins on your purchase.
Worry not if you still need to learn how to check Flipkart Supercoins. In this article, we will tell you How To check Flipkart Supercoins with simple steps.
Earn Super coins on Flipkart to become a plus member and get early access to Upcoming Flipkart Sales 2023, and if you want to know more about these sales, read our article on Flipkart upcoming Sales 2023.
Plus, the coin is now a Super Coin. Your every Plus coin will now get converted into a Super Coin. 1 Plus coin is equal to 10 Super coins. You will earn a maximum of 50 Super Coins per order on any purchase from Flipkart. 
To learn more, scroll down to the article till the end.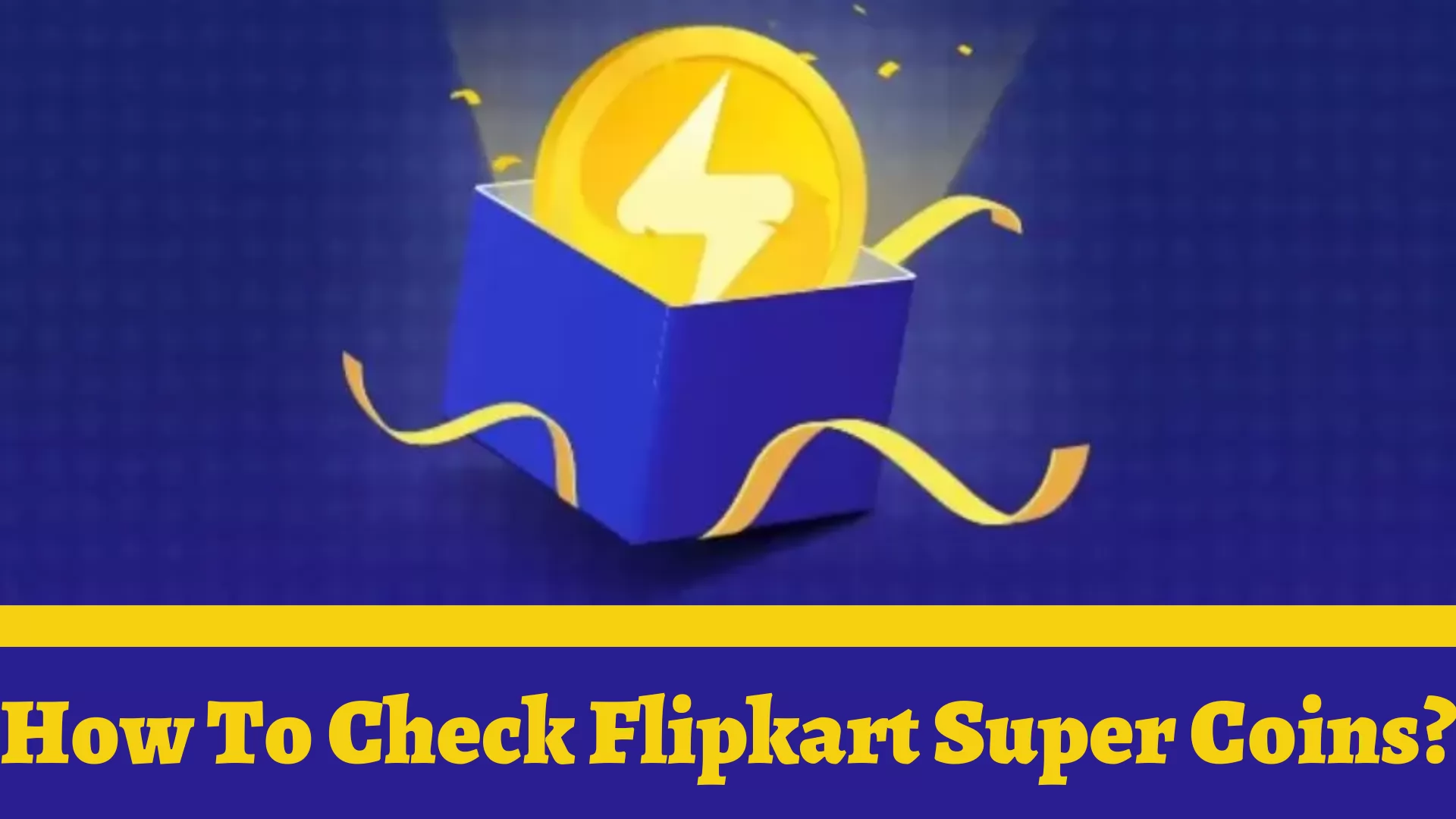 What Are Flipkart Super Coins?
The Flipkart SuperCoins – Re-usable rewards awarded by Flipkart aim to offer customers the chance to shop on various online platforms and not just on Flipkart. The e-commerce company has partnered with around 100 partner brands, including Zomato, OYO, UrbanClap, PhonePe, and MakeMyTrip. Flipkart is assured that the SuperCoin will massively benefit the customers. Flipkart also believes that with the coming of SuperCoins, the Flipkart Plus members will double up. Through your Super Coins, you can avail of the discount during Flipkart Big Shopping Days Sale. Your discounted products will have more discounts through the Super Coins. Are you shopping with Flipkart? If not, start shopping now as you can get the Flipkart Plus coins in your every shopping, which can get used further.
Validity Of Flipkart Super Coins
Flipkart Plus Members can get up to 100 Super Coins for every order, while non-plus members can acquire up to 50 Super Coins for each order. The Super Coins aggregated on the buy are then credited to the client's account after the end of the return date of the item requested by the client. The validity of Super Coins expires following one year from the date they were credited to the super Coins account. For example: If Super Coins were credited to your record on October 10, 2022, they will terminate on October 20, 2023.
Clients won't lose any Super Coins by joining Flipkart Plus Membership. They can utilise their at least 200 stored Super Coins to get a discount by making any further payment.
How to check your Flipkart Supercoin balance?
First, go to the Flipkart website or open the app.

Login to your account

Go to 'Flipkart Plus Zone.'

On the right, you will find 'My Coin Balance,' click on that.

You will see your Super Coin Balance on the left corner.
How To Earn Flipkart Super Coins?
50 Flipkart Plus Coin is equal to a gift voucher of Rs. 1,000, which you can buy. To earn 2 super Coins on every Rs. 100 spent on Flipkart. For every Rs. 100 spent on Flipkart order, Plus Member earns 4 SuperCoins, and non-Plus Member earns 2 coins. The Flipkart Plus Member earns 100 SuperCoins per order, whereas the non-Plus Member earns 50 SuperCoins per order. Super Coins will get credited to your account after completing the return period of all the items in the order. You also earn super coins with Flipkart Supermart. 
About Flipkart Plus Membership
Flipkart Plus is a benefits program that unlocks more than you expect to shop every time on Flipkart. And for spending Rs. 100 on Flipkart while purchasing something on Flipkart, you will get 2 Flipkart Super coins. If you are a Flipkart Plus member, you will get many benefits like early deliveries, early access to products, and many more. The Flipkart Plus also allows free and fast delivery, early access to upcoming sales like Big Billion Days, and many more. Flipkart Plus customers will begin to earn 'Plus Coins' with each order they place. The customer will be able to avail of the Plus Coins benefits across shopping, travel, and content categories.
The Flipkart coins can use wherever you want to. Flipkart plus coins benefit you because you can redeem on booking of movie tickets, Flight Tickets, and more. Flipkart Plus's core benefits include Free Delivery on "crores of products" and Early Access to Major Sale Events, which lets you shop before other customers on sale events of festival sales. For Flipkart Plus membership, you don't have to pay any money. You need to earn 200 SuperCoins in the last 12 months. Then you can join Flipkart Plus Membership with just a click on 'Join Now.' No coin will be taken for Flipkart Plus Membership.
How Can I Get Flipkart Membership For Free?
Flipkart Plus is a no-fee club. But you require 200 super coins to follow the program. But you can perceive the Flipkart membership for free externally the super coins. The only condition would be to have a university ID. You understood that right; all you to do is upload your university ID.
The Flipkart Plus student recommendation is valid only on the Flipkart app.
So download the app and log in to your Flipkart account.
Click on the Menu in the top left corner and go to Flipkart Plus Zone.
Scroll down to find the particular student offer banner and click on the 'Join Now' to start the method.
Click on "Get Started" and access all the features, as mentioned in the college ID.
Upload your college ID, and click on 'Verify Now.'
Once the documents are verified, you will get notified through email.
The process of testing and verifying may take up to 5 working days.
This way, you can earn Flipkart plus membership for free.
How To Redeem Flipkart Super Coin?
You can use your Flipkart Plus Coins on some platforms to use your earner Flipkart Plus coins to purchase a discount voucher or more. 
With these few simple steps, you can redeem your Flipkart Plus coins:
Go to Flipkart app/website.

Go to your Flipkart profile section.

Then you will be on the redeem page of Flipkart Plus Coins.

Click on 'Go to Plus Zone.'

Your next step is to click on 'My Plus Coin Balance,' which is on the right corner.

Choose your desired discount vouchers/products, which can be bought by spending Plus Coin.

Minimum 50 Plus Coins required to purchase any kinds of discount voucher.
Benefits Of Flipkart Super Coin
With the rewards program, customers will be able to shop and earn SuperCoins from other platforms. The Flipkart Plus benefits incorporate faster shipping and priority customer care. The Flipkart program lets you collect coins twice. 4 super coins can be done for every Rs. 100 you pay on the Flipkart app or web. You can get many other elite awards on Plus. Flipkart's co-worker brands have many premises where you can redeem the coins. Early entrance to all the sales and events is a bonus on Plus. Flipkart Video Services is one of the new extensions to the ever-growing innovations. The plus program also gives free delivery. The program makes sure to handle you like royalty.
Key Highlights
If the users transact from any of the websites like Zomato, Oyo, etc., even then, they will get SuperCoins. 

The user can earn the SuperCoin by transacting on Flipkart as well as on its partner services.

The SuperCoins can be redeemed anywhere.
What Is Flipkart Subscription?
Flipkart First is an annual subscription. It is a paid subscription that allows the users unique and particular advantages along with preference assistance. The benefits include the In-A-Day delivery guarantee, free standard delivery with no minimum shopping, and access to an ever-growing range of goods. It is reliable for 12 months from the date of buying and will get you Rs. 500. 
To subscribe to it, you need to be logged in. Visit the First page, and you'll are taken to the payment features where you must fill the required field, and voila! You are all set to avail of the benefits. You can delete the subscription at any given time by calling customer support at 1800 208 9898, and the payment will be received from the next month onwards.
How Flipkart Shipping Works?
Getting to the shipping policies, the firm offers a lot of leisure on this aspect. The delivery costs vary according to the seller and the merchant depending upon the item's value, i.e., low-value items cost the retailer more. As such, the shipping costs are approved up. In the case of things that come under each F-Assured policy cost an extra Rs. 40 for transportation if the overall price is less than Rs. 500 while for items costing above Rs. 500 come with free shipping. 
You might notice a variation in the delivery date shown on the goods page and the expected delivery date, which arises due to the celebrations from the seller's or the courier partner's end. Thus, the expected delivery dates factor in these delays.
Rewards With Flipkart Super Coins
Now you can use your Super Coins not just in shopping with Flipkart but also for getting subscription offers. You can use the Super Coins in getting a subscription to Youtube Premium, Hotstar VIP, Gaana Plus, and many more. So here we have mentioned the offers which you can get while using your Flipkart Super Coins. 
1. Youtube Premium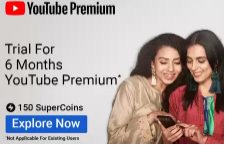 Get the Youtube Premium for 6 months while using your 150 Flipkart Super Coins, which you earned while shopping from Flipkart. Now Flipkart Super Coins are much more usable as you can enjoy the Youtube Premium with your Super Coins and enjoy the Movies, series, and much more. 
Get 6 Months of ad-free YouTube and YouTube Music Premium trial.
The proposal is Not Suitable for existing YouTube Premium Trial users.
This offer cannot get clubbed with any other open-ended offer discount/cashback/promotion.
Purchase the offer within 15 days of the claim
2. Disney+ Hotstar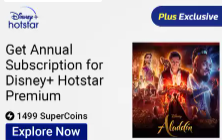 If you want to enjoy the Hotstar VIP Movies, Shows, and more, you need not worry as Flipkart Super Coins is the savior. If you have 1,499 Flipkart Super Coins, then you can get the Annual Subscription of Hotstar VIP.
Get 12 Months Subscription to Disney+ Hotstar Premium subscription and see Disney+ Originals, American TV Shows, Hollywood Movies, Live Sports, and Hotstar Specials.
The offer is not suitable for subsisting Disney+ Hotstar VIP and Premium subscribers.
Offer cannot get done to purchase any other consent pack.
Offer can get claimed only once per user.
Purchase the offer within 15 days of the claim
3. BookMyShow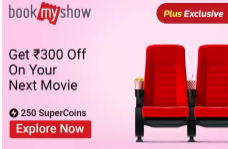 Get the BookMyShow Plus Exclusive while using your Flipkart Super Coins and get them in just 250 Super coins. So get them now and use your Super Coins.
Get Rs. 300 off on buying of movie tickets on BookMyShow
Check out the venue availability items in your area before maintaining the offer, as currently, the Partner might be facing a Shutdown due to COVID-19.
Offer appropriate on bookings made 2 days in progress.
A minimum of 2 movie tickets requires to get obtained to claim the offer.
This offer is valid for all movie shows from Monday to Thursday.
This Gift card/voucher cannot get battered with any other continuous offer discount/cashback/promotion.
The proposal can get deserved once per Flipkart Plus user per day.
4. ZEE5 Subscription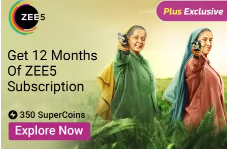 Use your 350 Super Coins and get the ZEE5 Subscription for 12 months and watch unlimited movies, serials, and much more. So, the Flipkart Super Coins are very much useful now, so get going. 
Get 1 Year of Zee5 Premium membership.
Offer code is case delicate and can get used only once.
Offer cannot get battered with any other discount/offer/promotion on the website/app/store.
Offer can be challenged once per Flipkart Plus user per day.
Obtain the offer within 30 days of the claim
5. ALT Balaji Subscription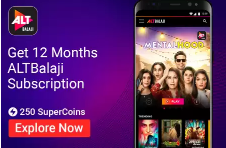 If you are an Ekta Kapoor Fan, get the ALT Balaji subscription for 12 months with just 250 Super Coins. Through which you can watch unlimited new web series, movies, and more.
Get 12 Months of endless binge-watching with ALTBalaji Premium signature.
Offer code is case delicate and can get used only once.
Offer code cannot get purchased by existing users.
Offer code can only get rescued on Android mobile application, ALTBalaji Website, PWA, Android TV, Amazon Fire TV, Samsung Tizen & LG WebOS devices. 
Redeem the offer within 30 days
The offer is suitable only in India.
6. Tinder Subscription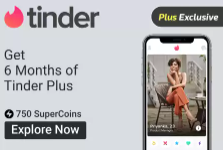 If you want to find your partner, then Tinder is the place for you. You can also get the Tinder Plus Subscription for 6 months by simply using the Flipkart Plus Coins. You can use your 750 Flipkart Super Coins and start using the Tinder Plus for more opportunities and matches. Explore now!!!!
Get 6 Month of Tinder Plus
Offer can get required only once per user.r
Offer cannot get clubbed with any other ongoing discount/cashback/promotion on the platform.m
Offer legitimate for a limited period only.
Use coupon code is accurate for 15 days once declared
7. MPL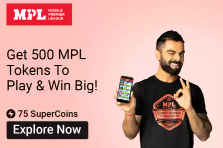 Do you play in MPL? If not, start playing now as Flipkart Super Coins offers to let you play and win big. Get 500 MPL Tokens by using your 75 SuperCoins which you have earned from your shopping with Flipkart. 
Get 500 MPL Tokens. Play on MPL and Win Big!
Connection of App is necessary for using this Offer. 
Offer limited to one per user.
Obtain the offer within 15 days of the claim
8. Sony LIV Subscription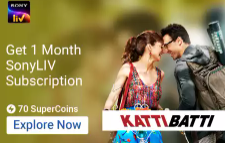 Get the Sony LIC Subscription for 1 year using your 70 SuperCoins and get access to movies, series, and much more, available on Sony LIV App. You can now enjoy it for 1-year and watch everything unlimitedly.
Get SonyLIV 1 Month Premium membership.
Offer can be claimed only once per user.r
9. Shemaroo Offer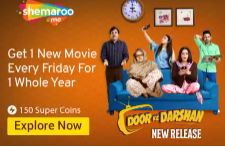 Get every new release of the movie on the Shemaroo app for 1 year by simply using the 150 SuperCoins you have gained while doing the great shopping at Flipkart. 
Get 1 year of ShemarooMe Bollywood Premiere Subscription.
Offer can be applied only on the ShemarooMe Android app and website.e
The voucher is not negotiable and should not be resold or purchased for cash.
Shemaroo Entertainment Ltd maintains the power to alter or remove the voucher/offer at any time.
Offer cannot get clubbed with any other discount/offer/promotion on the website/app/store.
Offer can get claimed only once per user.
Purchase the offer within 15 days of the claim
10. Smaaash Voucher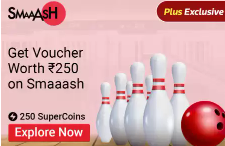 Do you love bowling? Then experience the best game of Bowling at Smaaash, but before that, redeem the Smaaash Voucher by using the Flipkart Plus Super Coins. Use 250 SuperCoins to get the Smaaash Voucher and enjoy your game!!
Get a voucher worth Rs. 250 at Smaaash Outlets
Check out the venue availability specifications in your area before requiring the offer, as currently, the Partner might be facing a Shutdown due to COVID-19.
The voucher can get redeemed at a registered outlet.s
This offer can be required only once per user.
No Credit note/Refund for the remaining amount of the GV will be given.
Vouchers can get used during Smaaash sale issues.
Voucher cannot get used on food/drink/buffet menu.
Smaaash makes full applications to accept the voucher, but on account of any technical/administrative reason,s an outlet may refuse to accept the same.
Redeem Supercoins for Discount
Use your Supercoin balance to get discount on products. You can also pay some part of the product price with Supercoins. Redeem Supercoins for discounts on groceries, electronics, and accessories, etc. For Instance: You can use 50 Supercoins to get Rs. 100 off on groceries. Similarly, you can use 150 Supercoins to get an extra Rs. 100 off on select televisions. There are many more exciting offers available to choose as per your need. 
What Are Flipkart's Return and Cancellation Policies?
The policies and conditions of return depend on the article's classification and its state in pending appearance. Here are some of the types and the terms that need to be met for it to be a triumphant return:
Lifestyle items - Clothing (outer and innerwear and socks), footwear, eyewear, fashion apparel, and accessories, the return method should be started or required Within 30 days given all the tags. The new packaging is stated. The item hasn't been used, accepted, or differently.
Home Decor - Furniture, automotive parts, books, and lifestyle goods like lingerie, precious or non-precious jewelry. Request a return within 10 days.
Electrical items - Mobile phones (except for Google and Apple devices), tablets, laptops, and associated accessories. For large appliances (like washing machines, refrigerators, air conditioners, Televisions, microwave ovens, etc.), the return should be demanded within ten days.
Grocery items - For the faulty or complex items than what you ordered, the return process must be initiated within ten days. The items must be damage-free and in case of things that are different from what you had ordered.
Not returnable - Some items can't be replaced. They carry lingerie, footwear like socks, glue, wax, deodorants, inks, gels, and hardware accessories like motherboards, RAM, internal drives, and more.
Value Of Flipkart Supercoin In Rupee
The SuperCoin value differs from deal to deal and offer to offer, depending on the number of SuperCoins needed to get the deal and the actual advantages. However, you can get a Flipkart Gift Card worth Rs 2,500 for 2,500 SuperCoins, which makes 1 super coin value in flipkart Re 1. So we can say that flipkart 1 super coin value in rupees is Re 1. 
Conclusion
I hope that you have got all the information regarding How To Check Flipkart Super Coins. The Flipkart Super Coin is an additional benefit for all Flipkart users. On your every purchase, you are getting some Super Coins in return with which you can shop later. So buy as much as you want from Flipkart and get many Super Coins. Also, get many benefits. 
FAQs
Q1. Where can I check my Super coin balance?
A1. You can check the balance at the topmost section of the SuperCoin zone. Click on balance to check the details of your Super Coins availability and more.
Q2. What is the use of super coins in Flipkart?
A2. Flipkart Super Coins is a bonus given by Flipkart to its users for placing a shopping order. Every time you order from Flipkart, you earn free Super coins, which can later get used while shopping more from Flipkart.
Q3. Can I use Flipkart coins for shopping?
A3. Plus Coin is a virtual currency from Flipkart, and you cannot buy Plus coin; you can only earn it by order on Flipkart. When you shop for Rs 100, you will get 2 Plus coins, and per order, you can get a maximum of 10 Plus Coins.

Join Telegram Channel & Get Instant Deal Alert

75,062+

participants