323 days ago
1637
How To Watch Tandav Web Series On Amazon Prime Video For Free?

Join Telegram Channel & Get Instant Deal Alert

71,520+

participants
Amazon Prime Video is coming up with a movie which is Tandav Series 2020, which is releasing in January 2021 for you to watch. It will be one of the best Indian series to watch on Amazon Prime Video India. 
This series is a political-thriller web-series which have been unveiled through its trailer which recently got released in India. The trailer of the series is now out, The plot of the series has been shown in the trailer, and it is going to be a political series which will have some fantastic cast which will make the series worth watching for everyone. 
You can also watch the series for free with the Amazon Prime Video's 30-days free trial period and through the subscription plans of telecom operators like Airtel, Vodafone, and Jio. 
Also, if you want to know more about the remake of Coolie No. 1 which is releasing on Amazon Prime Video on 25th December 2020 for you to watch then CLICK HERE.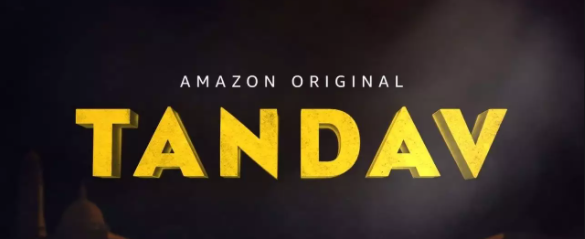 Tandav Web Series 2021
The upcoming Indian web series in 2021 which you will watch is Tandav Series which is about coming together of different worlds under the gamut of politics. It is a dramatic take off the powerplay between people at the highest level where they get overthrown by others to secure their position. Young and upcoming student politicians are also featured, and we get to see where their future is headed in this dark abyss of politics. 
Do you want some great cashback offers and discount on food, online shopping, and much more? Then you can follow our Youtube Channel from a CLICK on a provided link. As we keep on uploading the offers for you to grab through which you can have some cashback on your shopping or discount on your food orders, and there will be much more we offer to all our users!
Tandav Web Series Release Date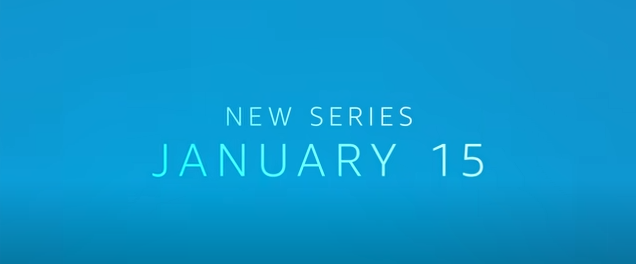 If you are wondering when is this political drama releasing in India then let me tell you that it is releasing on 15th January 2021 on Amazon Prime Video for you all to watch. The trailer of the upcoming release is not out yet, but the teaser of the web series is out for you all to watch. 
If you want to know how you can watch this series for free, then keep reading as here below we have mentioned each and every detail of the Tandav Web Series for you. Also, once the series gets released, you can download the episodes and watch them whenever you want. 
Tandav Web Series Trailer
The trailer of tandav amazon web series is out, the trailer of the series is out for us to watch you can enjoy watching the trailer of the web series which was out for you all. Here below is the trailer of the upcoming web series on Amazon Prime Video.
How To Watch Tandav Series For Free?
Go to Amazon Prime Video

Sign up for a new account

Click on the 30-day's free trial.

Complete the payment details to start your free trial

And then watch your preferred series Tandav.
How To Download Tandav Web Series?
Open Amazon Prime Video App

Register or Log in with your Amazon account

Click on try Prime

Enter payment details to confirm your subscription

Sign up for a free 30-day trial

Select the Tandav Series on 15th January 2021

Click on download and then watch the series whenever you want.  
Tandav Web Series Cast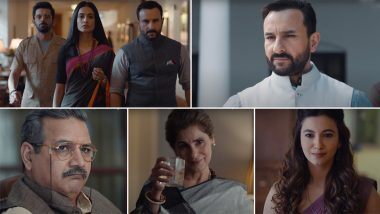 Here we have mentioned the fantastic tandav web series star cast which has made this series a worth watching once it gets released. So, here below see the superb cast, producer, and much more.
| | |
| --- | --- |
| Tandav Web Series Actors | Saif Ali Khan, Dimple Kapadia, Tigmanshu Dhulia, Mohd. Zeeshan Ayyub, Sunil Grover, Kritika Kamra, Kumud Kumar Mishra, Sarah Jane Dias, Dino Morea, Gauahar Khan, Sandhya Mridul, Annup Sonii, Paresh Pahuja, Shonali Nagrani, Hitten Ttejwani, Amyra Dastur, Neha Hinge, and Sukhmani Sadana |
| Genre | Drama - Political |
| Director | Ali Abbas Zafar |
| Studio | Amazon Studios |
| Release Date | 15th January 2021 |
| Audio | Hindi |
| Subtitles | English [CC] |
| Episodes | 09 |
Tandav Review
Portray a day in India, and in Indian politics, when just a day ere the Lok Sabha Election decisions are declared, the prime-ministerial candidate expires of a heart attack. He was to return for a third term, but alas. The government feels orphaned. Within the gathering, it is complete chaos.
Pin Joker into that and his party, gradually falling into that anarchy, was the tandav we were awaiting from Ali Abbas Zafar's aggressive political drama, Tandav. But the Amazon Prime Video web series appears to have two left feet.
Tandav claims of a casting stroke few other Indian OTT contributions have been able to pull off till date. There's a recognised face for just about every part, though big or small that may be. And in this star-cus, of kinds, the story and the writing allows an unfortunate demise.
Tigmanshu Dhulia is viewed as the PM after whose departure from the wings does the play truly start. Saif Ali Khan as Samar Pratap Singh, the PM's son, hence becomes one of the contenders for the kursi. 
Yes, no one hits an eyelid over nepotism in electioneering, reel or real. Dimple Kapadia as Anuradha Kishore, a varishth party karyakarta stakes her part too, as does Kumud Mishra's Gopal Das Munshi. There, anarchy. But the bright, starry skies of Tandav don't finish there.
Not too far off from 7, Lok Kalyan Marg, the PM's home and the epicentre of et al., in the VNU campus (now, why does that abstract ring a bell?) a backwards politician in Mohammed Zeeshan Ayyub's Shiva Shekhar. 
His close companion is Kritika Kamra's Sana Mir. Dino Morea is viewed as the university teacher, Jigar Sampath, Sandhya Mridul as educator Sandhya Nigam (Jigar's wife), both of whom are but honoured pawns in the more general shatranj ka khel.
Annup Soni as Kailash Kumar, the Dalit neta, is added well-known face you will find, diminished to two views with discussions in a nine-part web series. Sarah Jane Dias as Samar's wife Ayesha has a more unfinished settlement. She flanks her worldly husband throughout in her position of a party worker, but why on stage at the oath-taking function, even though she isn't swearing-in, hits us. 
Sunil Grover as Gurpal Chauhan entertains, yet, notwithstanding conferring consent, continues long utterly because of the simple work. Gauahar Khan, Shonali Nagrani, Amyra Dastur, Hitten Ttejwani, Kritika Avasthi, and many other familiar faces, driving like spectres through the story, without giving or transmitting a mark.
A simple, and accordingly flawed storytelling could have been excused if Tandav wasn't fondled -, and at ease karchi-feeding its public. There's no need to spell everything out, particularly stories that have happened in the first half of the same 28-minute-long episode. Given that vidual's normal concentration span is decreasing, but in the social media generation should, we believe being infantilised by that reasoning?
Tandav also runs as far as to 'prove' evil, thereby taking evil of its roots. Samar killing his father out of purpose could have been, so Macbeth meets Aurangzeb, but he ceased up being a little boy who just wanted recognition. 
Anuradha's goal that she was demoted to just "unki khaas" despiting setting in her blood and sweat into making the party, though, did catch our gestures. She wasn't okay with signifying the woman behind the strong man anymore. But even that leaves to hold water long enough.
At nine episodes, each not more than 30 minutes, Tandav is a fast watch. So, do watch it over the weekend just for the cosmic cast that it showcases. Or to know how ignorance isn't always bliss.
So, this was all about the Tandanv Web Series which is releasing on Amazon Prime Video on 15th January 2021. The web series will show you a lot about Rajneeti, and if you are a big fan of Saif Ali Khan then I am sure you will love his look and aura in this webseries for more we all need to wait!
Frequently Asked Questions
Q1. When is the Tandav Web Series releasing?
A1. Tandav Web Series is releasing on 15th January 2021, and it is releasing on the OTT app Amazon Prime Video India for you all to watch. You can watch it for free with Amazon Prime's 30-days free trial period. Also, through the subscription plans of telecom operators like Airtel, Vodafone, and Jio.
Q2. What is the Tandav web series star cast?
A2. Tandav series 2021 has some fantastic cast like Saif Ali Khan, Dimple Kapadia, Tigmanshu Dhulia, Mohd. Zeeshan Ayyub, Sunil Grover, Kritika Kamra, Kumud Kumar Mishra, Sarah Jane Dias, Dino Morea, Gauahar Khan, Sandhya Mridul, Annup Sonii, Paresh Pahuja, Shonali Nagrani, Hitten Ttejwani, Amyra Dastur, Neha Hinge, and Sukhmani Sadana.
Q3. Can I Watch Tandav Series in Hindi?
A3. Yes! The Tandav series 2021 is coming out in Hindi only also you get the English subtitles through which people can watch it with the subtitles.