156 days ago
How to Download Secrets of Sinauli All Episodes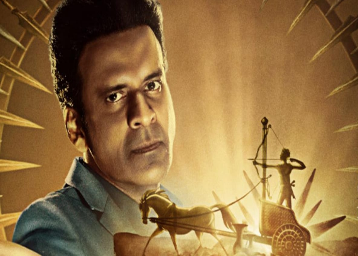 Discovery Plus is back with one more amazing watch. Secrets of Sinauli is the latest web series on the streaming platform. The Documentary series is presented by Neeraj Pandey and features Manoj Bajpayee. It unearths the hidden secrets of Sinauli and reveals facts about our past.
For details on how to watch Secrets of Sinauli season 1 episodes, streaming details, and more keep reading
Discovery plus is known for providing reliable and knowledgeable content. The streaming platform has come up with interesting shows such as Mission Frontline and Ladakh Warriors. For Discovery Plus premium subscription plans click here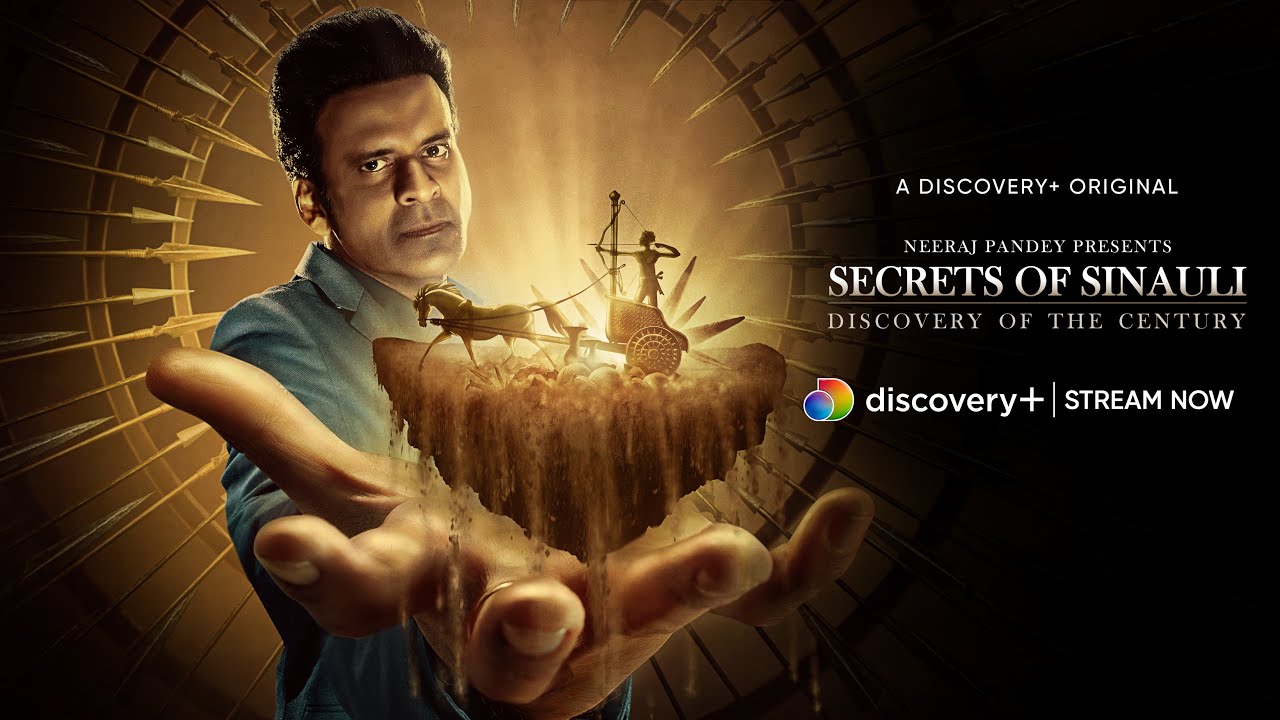 Secrets of Sinauli: Discovery of the Century 
India is known for its culture and heritage. Secrets of Sinauli: Discovery of the Century explores and unearths facts of history to help us understand our past and culture. 
It is a captivating story probing some of the most significant revelations about our glorious history. The documentary series takes you on a journey of history that has never been told before. 
Sinauli is an archaeological site located in Baghpat district, western Uttar Pradesh. It is reported to be the largest necropolis of the Chalcolithic period in India. The documentary presents the discoveries made during the excavation at this archaeological site. 
You can see the 4,000-year-old chariot, copper weapons, and warrior burials. The chariots, shields, bows and arrows, spears, swords, and other weapons unearthed from the burial sites are believed to be the oldest surviving physical evidence of that era to be discovered. This significant discovery will right the misconceptions about our country's history.
Are you looking for the best shopping deals? Then you can follow us on Instagram for all the latest updates. We also post Special Offers, Deals, Discounts, exclusive coupons & Giveaways. Follow @freekaamaalofficial today! For the best online shopping experience.
Watch Secrets of Sinauli Online
You can watch Secrets of Sinauli Online on Discovery Plus. To stream premium content on Discovery plus, you need a premium subscription. Discovery Plus premium subscription is available in monthly and yearly membership plans. The monthly membership is available for Rs. 99, while the yearly subscription of the streaming platform costs Rs. 999. You can choose any subscription plan of your choice to watch the Secrets of Sinauli documentary series. 
How to Watch Secrets of Sinauli Series online?
Visit Discovery Plus Website

Or download the app from Google Play Store or App Store

Login with your mobile number

Choose a subscription plan

Search for Secrets of Sinauli

Click on the search results

Start watching the show
How to Download Secrets of Sinauli Series Online?
Do you want to download the Secrets of Sinauli Documentary series and watch it later in the offline mode? There is no download option available on the Discovery Plus app. We have seen the option made available by the leading streaming platforms. But Discovery Plus has not made available the option as yet. We can expect them to work on the feature in the near future. Till then you can't download Secrets of Sinauli on the app. 
Discovery Plus Subscription Plans to Watch Secrets of Sinauli Online
Discovery launched its online streaming platform in 2020. The streaming platform brings real-life stories for viewers. They have an interesting line-up of shows available for free. But to watch premium content on Discovery Plus, users need a premium subscription. Discovery Plus has two premium subscription plans for users in India. 
The monthly subscription of Discovery Plus premium costs 99. While the yearly membership plan of the streaming platform is priced at Rs. 299. You can any content across 8 language options. Discovery plus is the only OTT platform that brings real-life entertainment. Choose any subscription plan to watch Secrets of Sinauli Online.
| | |
| --- | --- |
| Subscription Plan | Price |
| Monthly  | Rs. 99 |
| Yearly  | Rs. 299 |
Secrets of Sinauli Cast
Starring: Manoj Bajpayee, Neeraj Pandey, R.S Bhist, K.N Dixit, B.B Lal, B.R Mani, Arvin Manjul, Sanjay Manjul, V.N Prabhakar, Neeraj Raj, Vijay Sathe, D.V Sharma.

Directed By: Raghav Jairath

Platform: Discovery Plus
Discovery Plus Indian Original Series
Recently, Discovery Plus announced Indian original shows for viewers. The streaming platform announced 200+ titles for Indian viewers in 2021. Secrets of Sinauli: Discovery of the Century is the latest Discovery Plus Original. The show narrated by Manoj Bajpayee premiered on February 9. 
Earlier, the streaming platform launched Mission Frontline featuring Rana Daggubati. While Ladakh Warriors: Sons of the Soil focused on the Indian Army's Ladakh Scouts.
Discovery Plus Premium Features
Exclusive Premium Shows

Never Seen Before Documentaries and Specials

100% Ad Free
Secrets of Sinauli: Discovery of the Century focuses on the excavations of the Uttar Pradesh village Sinauli. The show is streaming on Discovery Plus. You can watch the show to discover the rich culture and heritage of our country. 
Frequently Asked Questions
What is Discovery Plus?
It is a real-life streaming service. Discovery Plus was launched in March 2020. The streaming platform gives you access to TV shows, documentaries, and thousands of short videos. 
Is Discovery Plus Paid?
The streaming platform has free as well as paid content. Discovery Plus premium is available in monthly as well as yearly subscription plans. The monthly subscription costs Rs. 99 while the yearly membership is available at Rs. 299
What is the price of Discovery Plus Premium in India?
Discovery plus premium is available in 1-month and 12-month plans. The monthly plan costs Rs. 99 while the yearly subscription is priced at Rs. 299. 
How to Download videos on Discovery Plus?
Currently, there is no download option available on the streaming platform. The feature may become available in the near future.

Join Telegram Channel & Get Instant Deal Alert

75,062+

participants