823 days ago
Garena Free Fire: Coolest Alternative for PUBG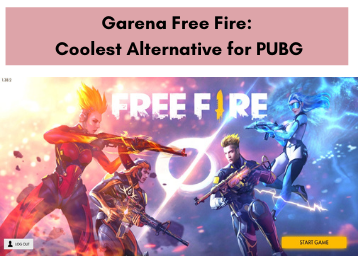 Garena Free Fire: Coolest Alternative for PUBG
Garena Free Fire is an ultimate shooter game for survival accessible on Android and iOS. Every 10-minute game spots you on a far off island where you are set in opposition to 49 different players, all looking for survival. 
Players have the choice to pick their beginning spot with their parachute, and intend to remain in the secure zone for as long as possible. Drive vehicles to investigate the huge map, become invisible by camouflaging. There is just a single objective: Survival.
This game has 500+ million downloads. Even after having such a huge community of gamers, it receives less fanfare & attraction by gamers.
To read about best video games to play at home, Click Here
 
Download Garena Free Fire Here:
Click Here to Download Garena Free Fire iOS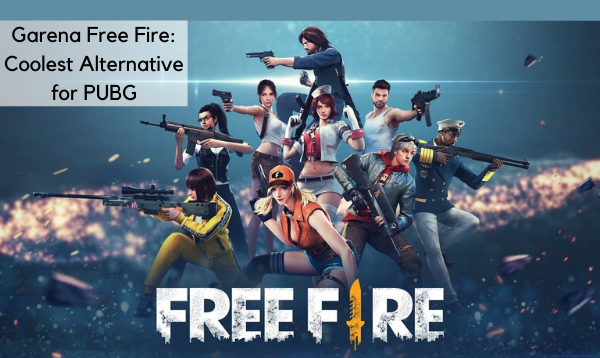 Garena Free Fire Game Overview
Lets go through about what this is based on in detail
Also, if you want to know more about the cashback offers and discount and much more then you can join our telegram with just a CLICK on the provided link. As we provide you with some amazing offers on a daily basis through which you can save your money and get everything under your budget. 
This game is a 10 minute shooter game that is free to play following the custom of battle royale. Each player is dropped into a field (for this situation, a guide of a huge island) where they battle to death until just a single player is left standing. 
In this game 50 players dropped from a plane with a parachute,down on an island, from the start with only clothes with them. When they land, players investigate the territory and the buildings spread around it, searching for weapons, covering shields, ammunition & health-packs. 
As time runs out, an assigned "safe" region consistently shrinks leaving the area outside this zone filled with toxic air. Battle goes on until either the clock runs out or one player outlasts all the rest.
Garena Free Fire Main Features:
PvP Battles - Be a part of a thrilling 50 player survival game on a remote island with incredible environments and danger.

Fast Vehicles - Travel in vehicles like pickup trucks & Jeeps as well as use Amphibious to cross land or sea.

Unlock 10+ Characters - Each character has their own USP,choose and unlock different characters to increase your strength. Hritik Roshan is the first Indian actor to be seen as a game character, Jai in this game.

Customize Your Character - Change and buy outfits for your character as well as buy little pets that follow you around .

Team-up or Solo - Team-up with upto 4 players via chat feature or survive solo.
Garena Free Fire App Details
Let's take a look at the details of Garena Fire Free App.
| | |
| --- | --- |
| Specification | App Details |
| Compatible Devices | iOS( iPhone,iPad, iPod Touch), Android |
| Pricing  | Free (optional in-app purchases) |
| Released On | 26 January'2019 |
| Genre | Action game |
| Game Size | 961.40MB |
| Publisher  | GARENA INTERNATIONAL I PRIVATE LIMITED |

 
Conclusion
Now that PUBG is banned in India, Garena Free Fire Game is the coolest alternative you can play. This game has over 500 million downloads on google app store and has been reviewed 4.1 /5. Now sit back and enjoy this thrilling action packed game.
Frequently Asked Questions
1) Is Garena free fire safe?
Garena Free fire is absolutely safe to play and very user-friendly. The terms of this game state that the underage children or kids need parent consent before entering the game.
2) Who is No 1 PUBG or free fire?
Fire free has witnessed a huge amount of downloads and attraction from gamers since the ban of PUBG. As per thestats fire free has more that 500 M downloads on google app store.
3) Which is the best alternative for Pubg?
Currently Garena Free fire is the rank one game to play as well as the best alternative for PUBG.
 

Join Telegram Channel & Get Instant Deal Alert

75,062+

participants