10 days ago
14714
Free To Air Channel List in India - [Updated - 2021]

Join Telegram Channel & Get Instant Deal Alert

71,520+

participants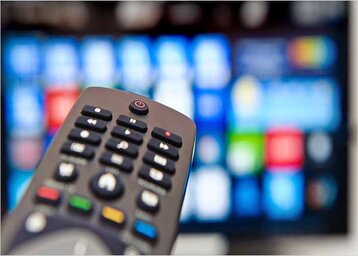 Under the TRAI''s new rules, a user of cable or DTH is eligible to access 100 FTA or Free to Air channels under the base pack, wherein Rs. 130+GST is charged as a network connect fee. New free channels add as per the time, and the list of FTA channels that are free to air can be accessed by anyone having any DTH connection. 
TRAI (Telecom Regulatory Authority of India) has the right to withdraw or add FTA channels. Let's check out the TRAI latest Free To Air Channel List in 2021 Here. 
Also, check out the DD Fresh Dish Channel List 2021 by Clicking Here.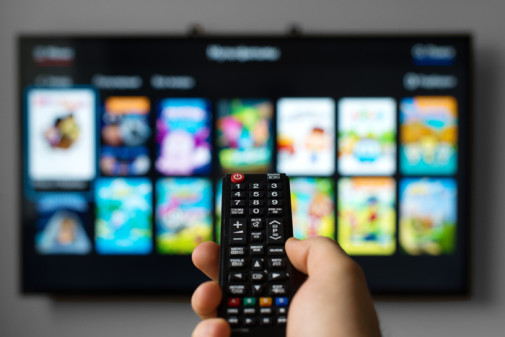 Free To Air Channel List in India 
This is the list of free to air channels in India, choose according to your requirement. 
| | |
| --- | --- |
| Free To Air Channel List India | Total Channels |
| Hindi FTA Channels | 47 |
| Bengali FTA Channels | 9 |
| Malayalam FTA Channels | 27 |
| Marathi FTA Channel Lists | 8 |
| Kannada FTA Channels | 17 |
| Odiya FTA Channels | 6 |
| English FTA Channels | 8 |
| Tamil FTA Channels | 38 |
| Punjabi FTA Channels | 8 |
| Urdu FTA Channels | 4 |
| Gujarati FTA Channels | 6 |
| Assamese FTA Channels | 18 |
| Telugu FTA Channels | 33 |
| Cartoon FTA Channels | 1 |
All Free Channels List in 2021
Check out the detailed information of List of free to air satellite television channels 
1. Hindi FTA Channels  (47 Channels)
Check out Hindi FTA Channels that are free. 
DD India

Dangal

DD MP

DD National 

DD Rajasthan

DD Bharti

DD Kisan

Divyarashi

Gemporia Direct 

B4U Movies 

Cinema TV

Enter 10

Maha Movies 

Skystar Movies

Wow Cinema

9X Jalwa

Mastii

Music India

Songdew

ABP News

DD News

India News

India TV

JK 24*7

Loksabha TV

Rajya Sabha 

News Nation 

Sudarshan News 

Total TV

Aastha Aastha Bhajan

Arihant

Disha TV

Ishwar TV

Jinvani

Mahavira TV

Paras Gold

Sanskar 

Satsang TV

Abzy.com

Homeshop 18

ShopCJ

DD Sports
2. Bengali FTA Channels (9 Channels)
These are the 9 Bengali Channels that are the Free To Air. 
Aakash Aath

DD Bangla

Ruposhi Bangla

Dhoom Music 

Music Faatafaati

Sangeet Bangla 

Bangla Times

Kolkata TV

News Time
3. Malayalam FTA Channels (27 Channels)
These are the 27 Malayalam Free to Air channels are free. 
Amrita TV 

DD Malayalam

Flowers

Jai Hind

Janam TV

Jeevan TV

Kairali

Kappa TV

Kaumudi TV

Mazhavil Manorama 

Mazhavil Manorama HD

Media One 

We

Safari TV

Asianet News

Raj Musix Malayalam

Mangalam

Manorama News 

Matrubhumi 

People 

Reporter

Raj News Malayalam 

Darshana

Harvest TV

Power Vision TV

Shalom 

NT 3
4. Marathi FTA Channel (8 Channels)
Marathi has 8 Channel that is Free to Air and completely free. 
DD Sahyadri 

Maiboli

Fakt Marathi

9X Jhakaas

Sangeet Marathi 

Jai Maharashtra 

Saam TV

TV9 Marathi 
5. Kannada FTA Channel (17 Channels)
Kannada has 17 free-to-air channels. 
DD Chandana

Kasturi

Ayush TV

Saral Jeevan 

Public Movies

Public Music

BTV News

Digvijay 24*7 News 

News 9

Public TV

Raj News Kannada 

Suvarna 24*7 News 

TV1 News 

TV5 Kannada

TV9 Karnataka 

Sri Sankara 

Naaptol Kannada 
6. Odiya FTA Channel (6 Channels)
Odiya Fresh to Air has 6 Channels. 
DD Odia 

Kalinga News 

Kanak News 

MBC TV

OTV

Prameya News 7
7. English FTA Channel (8 Channel)
These are the eight Free to Air channels. 
9XO 

India Ahead 

Republic TV

Russia TV

God TV

Goodness TV

Peace of Mind
8. Tamil FTA Channel (38 Channel)
Tamil has Free to Air has 38 channels 
MK Six

Captain TV

DD Podhigai

Imayam TV 

Kalaignar TV

Malai Murasu

MK TV

Peppers TV

Polimer TV

Puthu Yugam

Siripoli

Super TV

Thanthi TV

Vasanth TV

Vendhar TV

7S Music

Isaiyaruvi

Sahana TV

Captain News 

Cauveri News

Kailinger Saithi

Lotus News 

Makkal TV

News 7

Sathiyam

Tamialn TV 

Velichan TV 

Angel TV

Madha 

Nambikkai

Sai TV

Win TV

Naaptol Tamil 
9. Punjabi FTA Channels  (8 Channel)
DD Punjabi 

PTC Punjabi 

Pitaara TV

MH1 Music 

PTC Chakde 

Chardikala Time 

PTC News 

MH1 Shraddha
10. Urdu FTA Channels (4 Channel)
DD Urbu 

DD Kashir

Gulistan News 

Channel Win
11. Gujarati FTA Channels 
DD Girnar

ABP Asmita 

GS TV

Sandesh News 

TV9 Gujarati 

V TV
12. Assamese FTA Channel (18 Channel)
DD Northeast 

Jonack

Nepal One 

Rang

Rengoni 

Ramdhenu 

Assam Talks 24

DY 356

News Live

Prag

Protidin Times 

Bhojpuri Cinema 

Shaandaar

Sangeet Bhojpuri 
13. Telugu FTA Channel (33 Channel) 
DD Saptagiri

DD Yadagiri

Studio One+

Vanitha TV

Raj Musix Telugu

10 TV

99 TV

ABN Andhra Jyoti

AP 24*7

CVR English

CVR News 

CVR Health 

Hm TV

Mahaa News 

Mojo TV

NTV News 

Raj News Telugu

Sakshi TV

Studio N

T News

TV1

TV5 Telugu News 

TV9 Telugu News  

V6 News 

Aradhana

Bhakti TV

CVR Spiritual 

Divyavaani TV

Hindu Dharman

Rajumargan TV

Subhvaaarth TV

SVBC

Naaptol
14. Cartoon FTA Channel (1Channel)
Maha Mazza Hindi Cartoon channel 
This is all about the Complete list of 230+ free to air channel, and you can watch all these channels for free. These channels come under the guidance of TRAI. 
We hope this information will help you to choose the right channel as per the state and as  per TRAI all Free to air channel list 
You can also check the Airtel DTH price list 2021 by Clicking here. 
Questions You May Have 
Q. Which are the free channels in cable TV?
All channels mentioned above are free to air, and you can watch them free. 
Q, How many FTA channels are there in India?
There are more than 600 FTA Channels in India that you can watch for free. 
Q. Is free-to-air channels compulsory?
Since FTA channels require no additional cost apart from the NCF required to carry them, the subscribers in total will be able to enjoy the full 200 FTA channels in only Rs 130 plus taxes or Rs 153 per month.