1072 days ago
How to Download MumBhai Web Series All Episodes?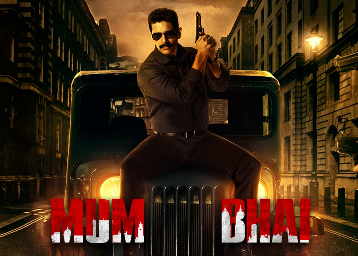 MumBhai is a crime thriller series. The web series recently premiered on Zee5. The streaming platform has already entertained audiences in the post with crime thrillers such as Rangbaaz. Mumbhai web series is the story of a tough cop and a powerful criminal. 
If you are excited to watch this show starring Angad Bedi and Sikander Kher then continue reading to find out how to download MumBhai web series online. Meanwhile, for Zee5 subscription charges click here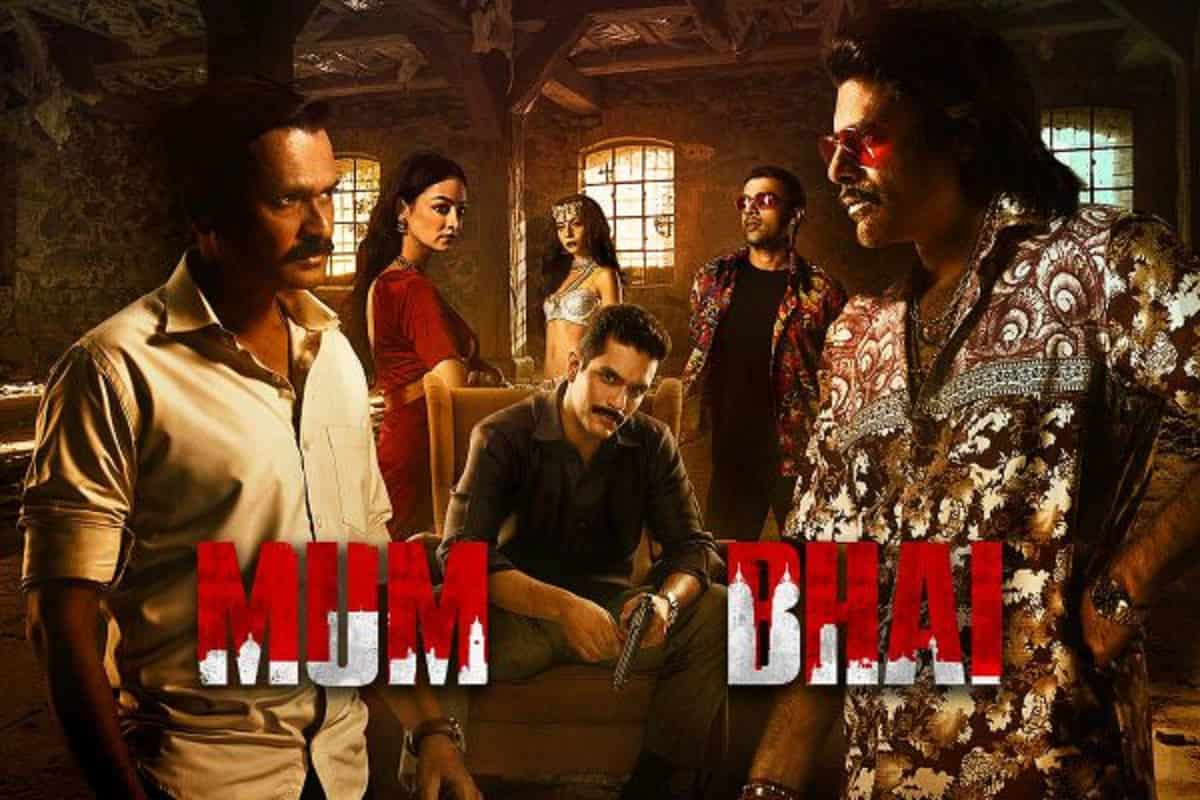 MumBhai web series on ZEE5
In the web series, Sikandar Kher will be seen playing the role of underworld don while Angad Bedi portrays the role of an encounter specialist cop. Other actors seen in the cast include Sandeepa Dhar, Samar Khan, Priyank Sharma, Sikandar Shetty, Madhurima Roy, and Sammer Dharmadhikari. 
You can watch MumBhai web series on ZEE5 and AltBalaji. All episodes of the show are available for streaming provided you have an active subscription plan.
The teaser of the show was released earlier with a voice-over that describes the city of Mumbai in 1908s. Gang wars, Scams, extortion, and other criminal activities are presented in the teaser. The teaser also introduces a determined cop who decides to fight all the crimes by his own rules. Angad Bedi clearly steals the limelight with his cop avatar. The show promises to be a mix of action, drama, and suspense. Mum Bhai Web series is created by Apoorva Lakhia who is known for movies like Once Upon a Time in Mumbai and Shootout at Lokhandwala. 
Want more free stuff? Subscribe to our YouTube Channel for offer videos, products reviews, shopping deals, giveaways and more. Stay tuned for amazing deals and free stuff online. You can also grab 100% cashback offers for a completely free online shopping experience. 
Watch MumBhai Web Series All Episodes 
You can watch MumBhai web series all episodes on Zee5 and AltBalaji. To watch the show, you need a premium subscription of the streaming platforms. AltBalaji premium subscription is available in 3-month and 12-month plans. The 3-month subscription costs Rs. 100 while the yearly membership of AltBalaji premium is available for Rs. 300. 
On the other hand, Zee5 premium subscription plans start Rs. 99 onwards. You get 1-month premium membership for Rs. 99. While the 3-month plan costs Rs. 299. The yearly subscription of Zee5  is priced at Rs. 999. You can also avail cashback on the subscription plans with select e-wallets such as Amazon Pay. So choose the best subscription plan as per your preference to watch MumBhai Web series all episodes online.
How to Watch MumBhai Web Series For Free?
There are certain promotions which allow users to watch premium content for free as well. Zee5 premium subscription is available with select Vi recharge plans. You can recharge with one of the plans to get a 1-year subscription of Zee5 for free to watch your favourite shows. For more details on Vi Zee5 offer click here
You also get Zee5 premium membership free with Paytm First. Paytm is offering a 3-month complimentary subscription of the streaming platform to its First members. In addition to that Zee5 membership is free with Times Prime as well. For more details on Paytm Zee5 offer click here
There are different options to get Zee5 premium membership for free and watch Mumbhai web series for free. Once you start your free membership, you can download MumBhai web series episodes on Zee5 app in a few simple steps. 
Download Mumbhai Web Series For free
Open Zee5 App

Search for MumBhai Web series

Select the episode of choice

Click on Download button

Choose download quality

MumBhai web series will be downloaded

You can watch later on Zee5 App
Mum Bhai Web Series Cast
Star Cast: Sikandar Kher, Angad Bedi, Priyank Sharma, Sandeepa Dhar, Sonal Chauhan
Directed By: Akshay Choubey
Produced By: Ekta Kapoor, Shobha Kapoor, Apoorva Lakhia
Platform: Zee5, AltBalaji
Release Date: 12th November 2020
MumBhai Web Series All Episodes
Episode 1 - Acha logo ka suraksha criminal ka khatma
Episode 2 - Peeth peeche kabhi nahi maarneka
Episode 3 - Bhaskar Shetty- Naam yaad Rakhna
Episode 4 - ATS ka Kumble Nikla
Episode 5 - Mera Mumbai ka kaam sambhaalega?
Episode 6 - Kal noto se bhari gaadi aaj puri plate khali
Episode 7 - Apna promise yaad hai anna?
Episode 8 - Aaj kuch bada kand hoga
Episode 9 - Bhaskar tereko sab kuch nahi malum
Episode 10 - Saanp hai jo kisika nahi hota
Episode 11 - Officer on Special Duty
Episode 12 - Kya solid planning kiya hai
So here is one more exciting show you can watch online. Mum Bhai web series is a crime thriller starring Angad Bedi and Skinadar Kher. The web series is streaming on Zee5 and AltBalaji. We have mentioned Zee5 subscription offers which allow users to watch the show for free. You can also download on the Zee5 app and watch later in the offline mode. 
Frequently Asked Questions
How to get Zee5 Subscription Free?
Zee5 free subscription is available with select Vi Zee5 recharge plans. You also get Zee5 premium membership free with Paytm First. 
What is the cost of Zee5 Premium?
Zee5 premium membership is available in different subscription plans. The monthly subscription plan costs Rs. 99 while the 3-month plan is available for Rs. 299. The yearly subscription of the streaming service is priced at Rs. 999. 
How to Download Zee5 Series?
The streaming platform allows users to download content and watch later in the offline mode. You can download content on the Zee5 app. 

Join Telegram Channel & Get Instant Deal Alert

75,062+

participants