27 days ago
How to watch College Romance Season 2 Episodes For Free?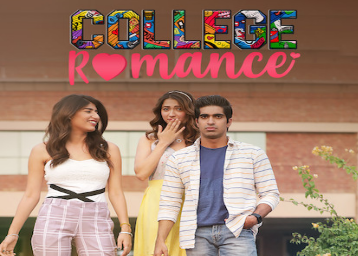 College Romance is one of the most popular web series in the digital world. For all the die-hard fans of the series, there is great news as College Romance Season 3 is all set to release soon. Are you excited about season 3 of College romance? Then keep reading to know more about the cast, release date, streaming details and more. 
Meanwhile, If you are yet to watch the first season, you can check it out on Youtube. Season 1 includes 5 episodes which you can watch on YouTube for free. While you can watch College Romance Season 2 on SonyLiv.
We will also provide links to all episodes of College Romance Season 1 in this article. 
College Romance is one of the most popular web series on YouTube; for more details on the best web series on YouTube Click here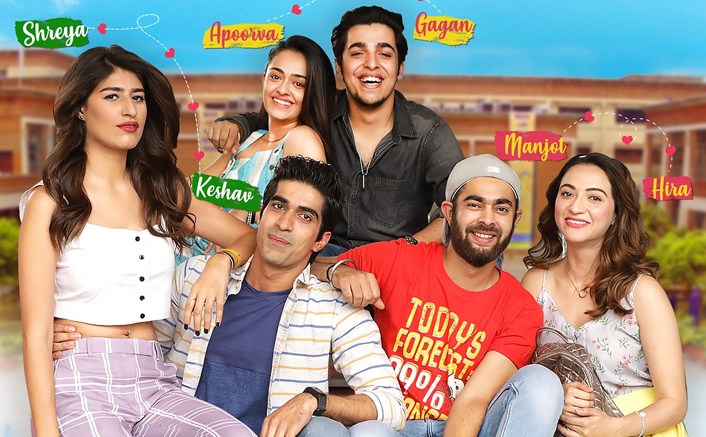 College Romance Season 2 Release Date
After the success of season 1, fans are eagerly waiting for College Romance Season 1. Since the first season ended with a cliffhanger, so the wait for a sequel is completely worth it. 
This show was first released on Netflix on 7th August 2018. It received an excellent response from the viewers. And season 2 released on SonyLiv in January 2021.  
Now, season 3 of College Romance is also all set to premiere on SonyLiv, and you can stream the web series with the premium subscription plans of the streaming platform. 
Also read: https://freekaamaal.com/miscellaneous/new-web-series-list
College Romance Season 2 Cast
The cast for the second season is likely to be the same. A few new characters may be introduced as well. College Romance Season 2 cast includes Apoorva Arora as Naira, Richa Manjot Singh as Trippy, Keshav Sadhna as Karan, Shreya Mehta as Deepika, Heera Ashar as Raveena, Gagan Arora as Bagga, Geetika Budhiraja, Ambrish Verma, Sahil Verma, Kunal Aneja.
Are you looking for the best shopping deals? Then you can follow us on Instagram for all the latest updates.  We also post Special Offers, Deals, Discounts, exclusive coupons & Giveaways. Follow @freekaamaalofficial today! For the best online shopping experience. 
College Romance Web Series
College Romance is a light-hearted story. It revolves around three friends: Karan, Trippy, and Naira. The relationship of these three finds takes the audience on a riveting journey filled with drama, love and laughter. 
The fun begins when they fall in love with persons with contrasting personalities. The series of dysfunctional events is a laugh riot. It brings the idea of love and comic relatability together. There is also a sensitive message that how people with different personalities can come together. 
College Romance Web Series All Episodes
| | | |
| --- | --- | --- |
| Episode | Duration | Watch Now |
| S01E01 - The Hint | 28:40 | |
| S01E02 - Tommy | 25:30 | |
| S01E03 - First Time | 23:14 | |
| S01E04 - Spank Me | 28:41 | |
| S01E05 - Happily F**** Up | 33:09 | |
Also, check out the SonyLiv Web Series list in 2022 by Clicking Here. 
How to Watch College Romance Web Series For Free?
College Romance web series first premiered on 7th August 2018 on Netflix. However, the web series is also available on SonyLiv. You can also watch College Romance episodes on YouTube. All the episodes of this popular light-hearted show are available on the YouTube Channel of "The Timeliners''. Open the Youtube app on your smartphone or visit the website to watch all episodes for free. 
Open the Youtube App

Search for 'College Romance' web series

Click on the search results

Start watching all episodes for free
College Romance Season 1 Details
Genre: Comedy, Drama, Romance

Premiere Date: 07/08/2018

YouTube Channel: The Timeliners

Episodes: 5

Cast: Keshav Sadhna, Manjot Singh, Apoorva Arora, Hira Ashar.

Director: Simarpreet Singh.

Our Ratings: 4 Star.
College Romance Season 1 Review
College Romance involves three college friends, their love lives and a comedic take on that. All the characters were relatable to the audience and the actors were praiseworthy. The character which was enjoyed the most is Bagga (Gagan Arora). The one-liners were the coolest. 
College Romance captured the essence of college life. The characters were never shown in the class, they can be seen either in the canteen or smoking. The storyline was pretty slow but it ended on a cliffhanger to make way for the second season. 
College Romance season 1 had many funny elements which make it an interesting watch. We expect the upcoming season will come up with a fresh story and characters. Stay tuned for all the updates on College Romance Season 2. 
If you want to know more about the Bliss Movie, then CLICK HERE.
Frequently Asked Questions
Will there be college romance Season 3?
Yes, College Romance season 3 is all set to release on 16th September 2022. The third season will bring some new twists in the funny and loving relationship between three friends.
Is college romance on Netflix?
Yes, you can watch college romance season 1 on Netflix. All episodes of the web series are available on the streaming platform.
Is college romance worth watching?
It is the perfect rom-com for every teenager. The storyline is mixed with immaturity and adventure. College Romance is one of the best series by TVF. 

Join Telegram Channel & Get Instant Deal Alert

75,062+

participants