1911 days ago
Best PC Games in India - Updated 2018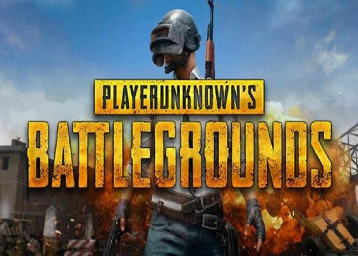 If you're a gaming enthusiast just like me then this is the article for you. A lot has been going in the PC Gaming world that a lot of people are not paying attention because of Android gaming renaissance. The gaming industry has developed some of the Best PC games of all time you may not have paid attention to. If you haven't paid attention then trust me the graphics have become more vivid and more detailed, if you're a fan then these can be your next PC Games Download. Whatsoever may be the case these are some of the best PC games in India that you can purchase and enjoy. Therefore, sit tight and gear up because there is a lot of gaming to do.
Note:

The games listed below is our list of top 10 that we feel you should try at least once.

It is not the list of Best new PC Games although the games have been selected on the basis of graphics, game mechanics, story, gameplay, and pure fun.

You can buy all these PC Games Online.
10. Batman: Arkham Knight
This is the final chapter to the series that started with Batman: Arkham Asylum in 2009. Since then a lot has actually changed. The finale has shown the grittier side of Batman, the turmoil of right and wrong that always lies in him. The game launched in 2015 giving farewell to the critically acclaimed series.
The game has some amazing set pieces made by the developers. Also, the gameplay is way more fun with new moves to explore and the heavy usage of Batmobile in the Gameplay. Yes, they have made use of the batmobile in the game a lot too much from puzzles to mission, this time the Batmobile has its own utility. Although, it turns into a tank in a click of a button, that is so not Batman. Although when you deep dive into the story then there are some exciting revelations about the game and Batman's current psyche.It also has an ensemble of all your favourite Batman Heroes and Villains. You get to play alongside Robin, Nightwing, and Catwoman. Although, if we talk about the antagonist of the series then you get Scarecrow, Poison Ivy, Riddler, Two Face and a lot of hard paced action.The PC version for the game is coming at a price of Rs.929.
Batman Arkham Knight Minimum System Requirements
Operating System: Win 7 SP1, Win 8.1 (64-bit Operating System Required)

Processor: Intel Core i5-750, 2.67 GHz | AMD Phenom II X4 965, 3.4 GHz.

RAM: 6 GBs.

Graphics Card: NVIDIA GeForce GTX 660.

Graphics Memory: 2 GB.

DirectX: 11.

Network: Broadband Internet Connection Required.

Hard Drive Space: 45 GB.
9. Star Wars Battlefront 2
Battleground 2 is a graphics intensive game with great details, characters, and environments offered to you. The story is followed by the character named Iden Versio who is an Imperial force commander in the fleet. It has been long gone since Star Wars fans have seen the story from the Imperial Soldiers point of view. Although, as a gamer, the game has a lot more to offer in terms of graphics, gameplay, and yes definitely blasters. The gameplay takes you through recognizable set pieces with beautiful details. Therefore, it is a treat from the predecessor but it has some serious flaws also.
In spite of deep diving into the character of Iden Versio, the 4 hours long campaign gets disjointed because of a vague storyline. Although, as a fan, it could be a treat for you to watch some of your favorite characters in the came but not a lot of work has gone into the storyline to make there presence more relevant. Also, the multiplayer has some amazing environments to play in but the weak progression system might diss you off. Overall if you're looking for some great beautiful details, and would like to feel the star wars experience then this is the game for you, the missions are also really good. Although the game has its own flaws from a fan's viewpoint. The game is being sold at a price of Rs.4,896.
Star Wars Battlefront 2 Minimum System Requirements
Operating System: 64-bit Windows 7 SP1/Windows 8.1/Windows 10.

Processor: AMD FX 6350 / Intel Core i5 6600K.

RAM: 8GB.

Graphic Card: AMD Radeon HD 7850 2GB / Nvidia GeForce GTX 660 2GB.

DirectX: DirectX 11 or Any Other equivalent Video Card.
8. Destiny 2
Destiny 2 is surely an improvement over the first one, don't get me wrong because the first instalments had its own perks but the story got a tad bit more confusing. On the other hand Destiny 2 has a story driven campaign and the one that keeps you hooked all throughout the 10 hours long campaign. You get a decent amount of ammo and weapons to blast throughout the game. Also, the main antagonist Dominus Ghaul is truly infuriating giving you ample reason to get emotionally attached to the gameplay.
Also, the voice acting by all the artist is really good with cutscenes that sucks you in emotionally. The gameplay is really good with great detailed graphics, those are just jaw-dropping. The multiplayer system of the game is also very good. You truly need a six player team to get the raid done in the most fun way. Overall speaking it is one of the best entries by Activision and Bungie and if you're thinking of getting it, trust me there is no looking back.
Destiny 2 Minimum System Requirement
Processor: Intel: 3.4 GHz Core i5-2400 or 3.5 GHz Core i5-7400. AMD: 3.6 GHz Ryzen R5 1600X.

Graphic Card: Nvidia: 4 GB GeForce GTX 970 or 6 GB GeForce GTX 1060. AMD: 8 GB Radeon R9 390.

RAM: 8 GB. Minimum Spec.
7.Overwatch
If you're someone who enjoys playing multiplayer games then trust me this is the best offering for you. Overwatch is the pinnacle of art and gameplay shoved together to get a great game with lot of adrenaline rush. The best thing about the game is that it gives you ample opportunity to explore your favourite character. If you're someone who likes to blast to through things then this may be for you. Although, if you're someone whose is on a strategic side in multiplayer gaming, trust me you're wasting your time in other games.
The game has 21 characters to choose from and 12 different maps. You can also select the mode of the game and the best part is that the maps are oriented as per the mode. Also, not every character is the same, yes they come with different capabilities. This feature of the games makes your game more tactical and also defines the role of each person in the team. Although if you're in for just fun and blasting through it gives you a solid gameplay with fast paced action. Overall, it's beautiful, chaotic and hard hitting at the same time and most importantly if you enjoy multiplayer gaming, this was made for you. The price of the title on Amazon is Rs.3999.
Overwatch Minimum System Requirements
Operating System: Windows Vista/7/ 8/10 64-bit (latest Service Pack)

Processor: Intel Core i3 or AMD Phenom X3 865.

Graphics Card: Nvidia GeForce GTX 460, ATI Radeon HD 4850, or Intel HD Graphics 4400.

RAM and Virtual RAM: 768 MB VRAM, 4 GB System RAM.

Storage: 7200 RPM with 5 GB available HD space.
6. Grand Theft Auto 5
IGN gave it 10 out of 10, what more do you want to hear. GTA 5 is funny, chaotic, gory, extensively, intriguing, realistic, and if you think that you would be playing a hero, trust me you're completely wrong. GTA 5 is at the top of what a game can be, it's open world game is so vast, vivid, and beautiful that it's completely impossible to experience each and every aspect of the game during your first campaign. You can ride a car, a bike, an aeroplane, do random chaos and what not. The open world scenario gives you many opportunities to hitchhike various aspects of the game with expensive store, strip malls, casinos, and much more,trust me this is not the game for kids.
GTA 5 takes you inside the modern Southern California and is based on three crooked characters who have to conduct multiple bank heist during the campaign and missions to support them. Although, who really purchases GTA for the campaign so I'll again continue with the thing that you can do. You can Base jump, scuba dive, buy stocks, change your clothes, change your appearance, customise your cars, I guess I need to stop because the list is endless. Not just the open world but GTA 5 offers you great gameplay mechanics. From firing a gun to driving a car, each and every aspect of the game has been improved to give you the best gaming experience. Overall, it's a masterpiece and nothing has been made to compete with it until now.
Grand Theft Auto 5 Minimum System Requirements
Operating System: Windows 8.1 64 Bit, Windows 8 64 Bit, Windows 7 64 Bit Service Pack 1.

Processor: Intel Core i5 3470 @ 3.2GHZ (4 CPUs) / AMD X8 FX-8350 @ 4GHZ (8 CPUs)

RAM: 8GB.

Graphic Card: NVIDIA GTX 660 2GB / AMD HD7870 2GB.

DirectX: 100% DirectX 10 compatible.

Storage: 65GB.

DVD Drive.
5. The Witcher 3: Wild Hunt
The story of the witcher is based on the Polish novel written in the 1990s. The game follows the story of Geralt of Rivia and his adventures. The world of the witcher is divided in two part: the humans and the non-humans where humans obviously hate the non humans, whereas, Geralt lies in between because he is a witcher. Most of the game is based on Geralt running errands for different people for information. The game has some amazing set pieces with endless mountain, great scenic beauty. Also, the gameplay in its RPG segment is pretty good. Although, it is pretty heavy in terms of performance so might need a decent hardware.
The USP of the game is its open world environment, the details, and the characters picturised in it. You'll get to see some amazing piece of artwork. Also, the gameplay is pretty intact which makes it an enjoyable campaign to lead. IGN gave is 9.3 which itself shows that the game is pretty good. Overall, if you're in for a great fantasy experience then Witcher 3 is the right kind of dessert for you to savour.
The Witcher 3 Wild Hunt Minimum System Requirements
Operating System: 64-bit Windows 7 or 64-bit Windows 8 (8.1)

Processor: Intel Core i5-2500K 3.3GHz or AMD Phenom II X4 940.

Graphics Card: NVIDIA GeForce GTX 660.

RAM: 6GB.

Storage: 40 GB.

DirectX 11.
4. Counter-Strike: Global Offensive
Counter-Strike: Condition Zero is among the Best PC Video Games till now, If you're among the few unlucky ones who have never experienced the counter strike series by any mean, I'll give you a recap. It is a multiplayer game that can also be played offline but the real fun lies on the internet. In counter strike, there are two teams: Terrorists and Counter Terrorists. The terrorist have to plant a bomb while the Counter Terrorist has to either diffuse it or stop them from planting it. There is also another type of mission in which the Counter Terrorist have to rescue hostages while terrorist has to stop them doing it.
Counter Strike is not just a game, it's a cult with knee-deep followers playing it since its inception. Counter Strike Global Offensive is more of an update to the ongoing series and yes the game gets better with graphics. Other than the graphics and the ammunition there isn't much new to tell about. Although, if you're a Counter-Strike fan like me, you would know what these updates mean to you.
The game has a wide range of weapons and a huge number of maps to play in. The game doesn't rely on power-ups or any time of advantage, you just join the server and play by pure skill. There have already been endless competitions of Counter Strike, it is something that if experienced once, one can never go back.
Counter-Strike: Global Offensive System Requirements
Operating System: Windows 7/Vista/XP.

Processor: Intel Core 2 Duo E6600 or AMD Phenom X3 8750 processor or better.

VIDEO CARD: Video card must be 256 MB or more and should be a DirectX 9-compatible with support for Pixel Shader 3.0.

Storage: 8 GB.
3. PLAYERUNKNOWN's Battleground PC
PUBG Mobile has become the most downloaded game in 2018 and it can be among your next Computer Games Download. Therefore, we are here to discuss about the PC version which is obviously way better than the mobile version. PUBG is a battle royale game which released in 2017 and it is the best gaming experience I personally had in my life. At the beginning of the match, you are dropped on an island where the barrier for movement shortens with time. If you're left outside the barrier you would start losing the life. Also, you need to collect the weapons and if you're a new player then even clothes.
The beauty of the gameplay is its capability to give you a fresh experience every time while you're playing the same map repeatedly. The gameplay highly depends on the area you are dropped in giving you a fresh experience every time collecting ammunition, protecting yourself from the other players. The goal of the game is to just survive and kill others. The PC version of the game has some amazing graphics and a great gameplay to offer to the players. The final words for it, if you don't have it then you need it because you may not have experienced anything like this before.
PLAYERUNKNOWN's Battleground PC Minimum System Requirement
OS: 64-bit Windows 7, Windows 8.1, Windows 10.

Processor: Intel Core i3-4340 / AMD FX-6300.

Memory: 6 GB RAM.

Graphics: nVidia GeForce GTX 660 2GB / AMD Radeon HD 7850 2GB.

DirectX: Version 11.

Network: Broadband Internet connection.

Storage: 30 GB available space.
2. Tom Clancy's Rainbow Six Siege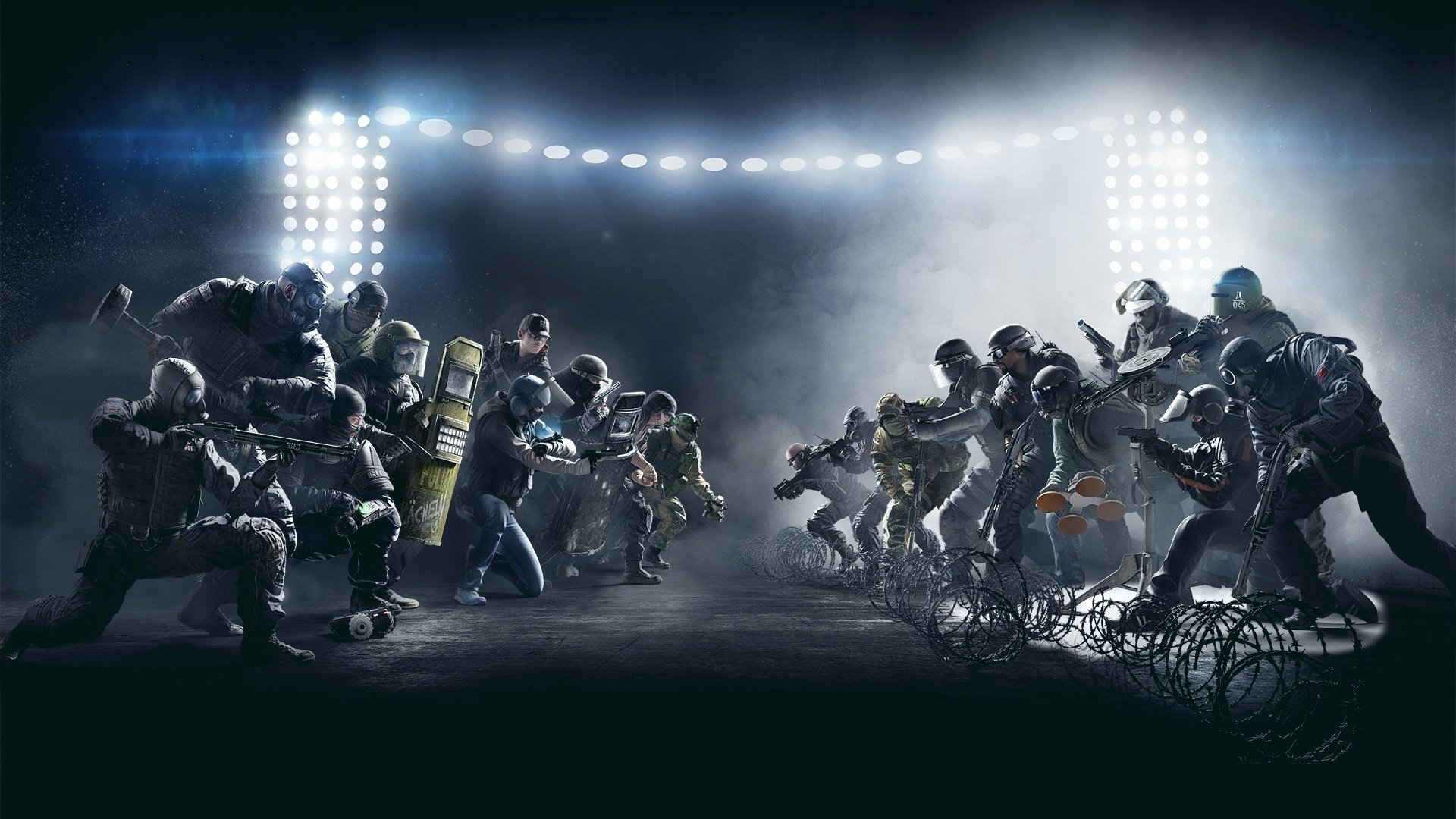 If you combine some of Overwatch and Counter Strike with Tom Clancy's prowess in game making, this is what you get. Although, Overwatch released after Rainbow Six Siege. Tom Clancy's has been known for making tactical games, this one offers you the same but in a different way. There are basically two teams in the game: Terrorists team and the operative team. Each operative has a defined capability making the gameplay and the strategies way more extensive. The gameplay doesn't solely rely on the aiming proficiency of the player but rather the strategic side of them.
The game has a set of operatives with different operatives and almost 12 vivid maps. You can breach any wall or make minimal space in the wall to take down your enemy. Overall speaking it is a great multiplayer game with strategies and the player's intelligence kept on the top. You can not win the game by the sheer expertise of aiming like counter strike neither you can blast through like overwatch, rather it's an extensive experience of strategies as mentioned before. It is a great game and truly deserves to be experienced.
Rainbow Six Siege Minimum System Requirements
Operating System: 64-bit version of the following operating systems: Windows 7 SP1 / Windows 8 / Windows 8.1 / Windows 10

Processor: Intel Core i3 560 @ 3.3 GHz or AMD Phenom II X4 945 @ 3.0 GHz

RAM: 6 GB

Graphics Card: Nvidia GeForce GTX 460 or AMD Radeon HD5770 (1024MB VRAM)

Storage: 61GB

DirectX:  11

Sound: DirectX Compatible Sound Card with latest drivers

Supported Controllers: Compatible with X-Input.  

Multiplayer: Broadband connection with 256 kbps upstream
1.Fortnite
Well, what to say but Battle Royale games are the new trend. You can be an avid PUBG fan but it is hard to deny that Fortnite also delivers you a solid gameplay. At the beginning of the game, a total of 100 players are dropped in an area where they have to survive. The game offers some solid graphics and minimal frame rate drop, unlike PUBG. Although, the overall approach to the game is a little bit cartoony.
Not comparing it to its competitor the game offers some of the best weapons and the minimal area in which you are dropped, the key idea to win is not to hide but to kill. Also, it has a much smaller community but a dedicated one which is important since you are playing it online. Also, the mechanics of gun firing and gameplay is a lot different than PUBG. Pick whatever you want, it is a hell of a great game with great graphics and pure adrenaline rush.
Fortnite Minimum System Requirements
Processor: Core i5 2.8 GHz processor.

RAM: 8GB

Graphics Card: Nvidia GTX 660 or AMD Radeon HD 7870.

Virtual RAM: 2 GB VRAM.

DirectX: 11
So this was our list of Best PC Games in India that we feel you should know about in case you don't. If you want any other list of Top 10 do comment down in the section and if we find it is good enough then we'll surely write an article on that. Also, we have written an article on Best Offers on Movie Tickets so if you want to save money on booking your tickets, do check them out.

Join Telegram Channel & Get Instant Deal Alert

75,062+

participants