417 days ago
10 Best Hindi Movies On Netflix That You Must Watch Out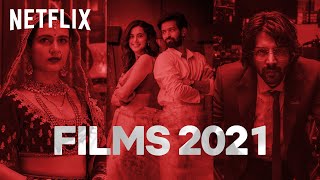 Netflix has a huge variety of movies be it classic, romantic, and more. When it comes to Hindi movies, it has a fairly large number of good-quality movies. On this platform, you can watch right from very popular to lesser-known movies. 
You will also get movies that are box-office hits. For your convenience, we have curated the list of the best Hindi movies on Netflix. The suggested movies are given with their description following the table. Some of the movies that you have missed out on but are willing to watch. There may be some movies that you can rewatch. You can also watch movies on Hotstar, to know more, click here.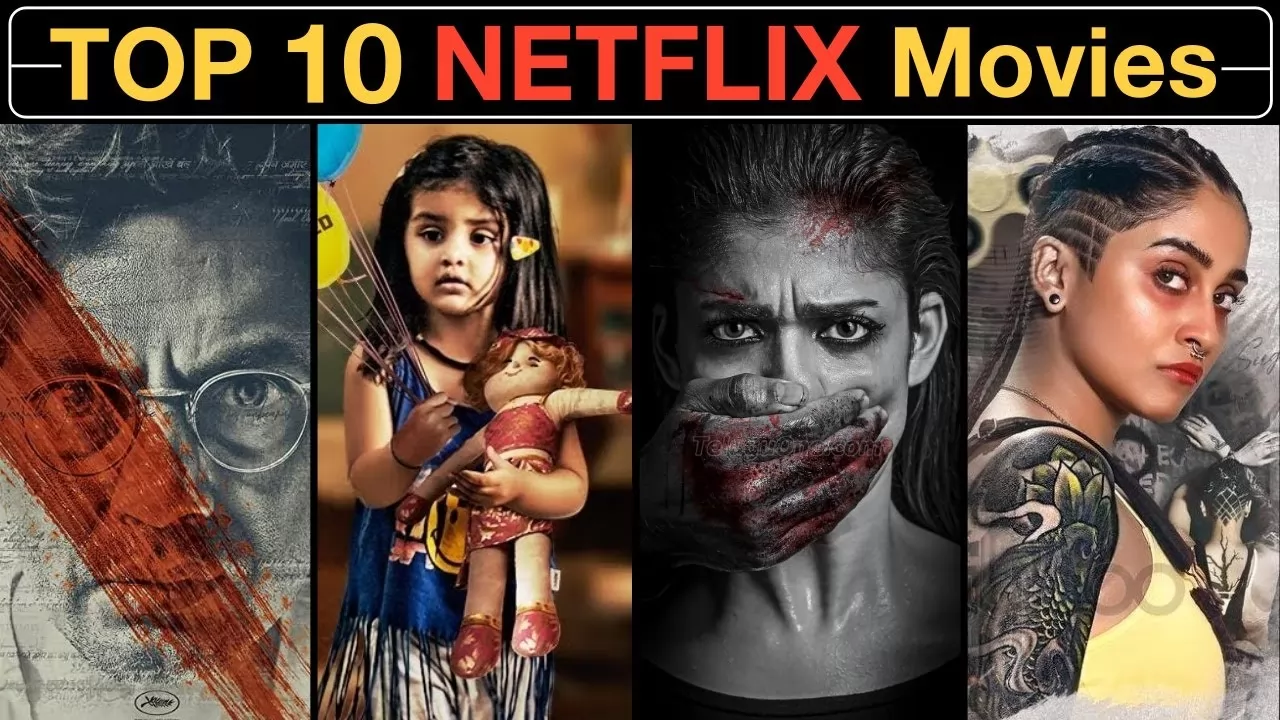 Signup to start earning EXTRA cashback with every transaction you make and Get Upto 100% Cashback at Over 500 Stores. You will get Rs 50 and Exclusive Offers after login/signup on this link.

 
Top 10 Hindi Movies On Netflix
| | |
| --- | --- |
| Name of the movie | Time |
| Kapoor & Sons | 2 hr 12 min |
| Zindagi Na Milegi Dobara | 2 hr 33 min |
| Music Teacher | 1hr 41min |
| Rajma Chawal | 2 hr 9 min |
| Chopsticks | 1 hr 40 min |
| Garbage | 1 hr 49 min |
| Game Over | 1 hr 43 min |
| Article 15 | 2 hr 10 min |
| The Blue Umbrella | 1 hr 30 min |
| Dev.D | 2 hr 24 min |
Also know Squid Game Season 2 Release Date
1. Kapoor & Sons
Kapoor & Sons is a very popular Hindi movie. The whole movie revolves around the Kapoor family. There is a messed-up dynamic in the Kapoor family. In the movie, most of them struggle for their own identity and some of them are dealing with their clan. Two estranged brothers return to their hometown. The family gets dysfunctional as soon as the grandfather becomes ill. 
The story takes a new turn as both then get to know the secrets of their parents. The Film has Sidharth Malhotra, Rishi Kapoor, Ratna Pathak Shah, Rajat Kapoor, Alia Bhatt, and Fawad Khan. All of them have played commendable roles.
2. Zindagi Na Milegi Dobara
The phrase Zindgi na milegi dobara has been perfectly embodied in the movie. For many, it has been the best movie to date. 
This is a story of three friends who embark on an adventurous journey on their holidays. All of them get embroiled in mundane lives and forget to enjoy. They no longer enjoy smaller moments of life. But later on, they realize this thing and think to do something about it. 
They start a journey of self-realization and self-discovery. Watching the movie will make you feel like watching your journey. And it will help you to understand what life is beyond work and family.
3. Music Teacher
Music Teacher is a Hindi movie. It is a story about a music teacher who is emotionall troubled. He gets the opportunity to take revenge for whatever he lost in the past. He vows to gain everything that he had in the past. Watch the full movie and enjoy the twist and turns happening in the movie. The star casts are Divya Dutta and Neena Gupta.

4. Rajma Chawal
This movie has been named after the most popular North Indian meal. Rajma Chawal is a comedy film. It has stars like Rishi Kapoor, Anirudh Tanwar, and Amyra Dastur. This movie is about a father-son relationship. Raj Mathur (Kapoor) and his son Kabir (Tanwar) decide to move to their old family home after the death of Kabir's mother. 
The youngster has been seen resenting his father for the move and denies his friend request on Facebook. Raj decides to pose as Tara (Dastur) and starts speaking to his son by using the fake account. To communicate with his son. This movie is full of hilarious and heartwarming events.
5. Chopsticks
Chopsticks is a feel-good Hindi movie on Netflix. In this movie, Abhay Deol and Mithila Palkar are in lead roles. Deol has the role of a con man to play. Palkar plays the role of Nirma Nirma is an introverted and under-confident girl in the movie. They meet when Nirma's car gets stolen. someone refers her to the Artist (role played by Deol) to help her in retrieving it back. When they start searching for the vehicle. Both of them find each other quite comfortable with each other. And admiring each other's contrasting personalities.
6. Garbage
This movie is directed by Qaushiq Mukherjee's Garbage is a dark and twisted movie available on Netflix. This narrates how women are treated in Indian society. The whole movie revolves around two main characters - a young woman and a taxi driver. Women's lives get tougher day by day. This happens after her sex tape leaks on the internet. 
7. Game Over
This movie was shot in Tamil and Telugu. But that was later dubbed Hindi by Netflix. Taapsee Pannu is in the lead role and plays her role beautifully. In the movie, Pannu is a woman who is wheelchair-bound. 
A woman who also fears a lot from the darkness. She has been seen dealing with stress due to her past life. A gang of intruders broke into her house and she got so terrified.
8. Article 15
This movie is about caste discrimination in rural India. Article 15 revolves around a police officer (Ayushmann Khurrana). This police officer wants to break prejudiced perceptions in a village community. He gets posted at Laalgaon village. 
In the village, he faces multiple strange cases of missing girls. He, later on, finds out that cops of the village are supporting a rich and influential local family. The result of this is that investigation does not happen properly.
9. The Blue Umbrella
This is one of the best Hindi movies on Netflix. It also has won the National Film Award for Best Children's Film. This is a story of a little girl called Binya and her umbrella. One day, someone gives a blue umbrella as a gift to that little girl. 
A shopkeeper gets obsessed with her umbrella. He always tries to buy it from Binya. Initially, Binya denies giving her umbrella to anyone. But in the end, the Shopkeeper gets the umbrella following the chain of events.
10. Dev.D
This movie is one of the best romantic Hindi movies. This has been inspired by the Bengali classic romantic movie Devdas. The lead roles are played by Mahi Gill and Abhay Deol. They want to marry each other, but they are allowed to marry due to their family. He takes the wrong path of drinking alcohol and womanizing after getting frustrated. That is how he meets Chanda, played by Kalki. Chanda was a student who was tuned in to sex workers.
How To Watch Movies On Netflix?
Go to Netflix app or website

You can log in with id and password 

Check out the movie that you want to watch

Download the movie as per your convenience

Or you can directly watch it
Netflix Subscription Plans in India
With Netflix subscription, you can get to watch live streaming without any ads or cuts. Get the best experience while watching your favourite shows like sports, movies, etc. You can watch all the above-mentioned movies without any delay.
The monthly price for Mobile, basic, standard and premium are Rs 199, Rs 499, Rs 649, and Rs 799 respectively.
Here we have provided you with the list of top 10 Hindi movies on Netflix. You can select the movie of your choice and watch it at your comfort. There may be some of the movies that you have missed out. You can watch the latest movies as well. 
Frequently Asked Questions
Q. What is best on Netflix India?
A. There are several kinds of movies available on Netflix. You can check out the list and watch your favorite movie.
Q. Is Netflix good for Hindi movies?
A. Netflix is a good platform where you will get the latest and lesser-known movies. 
Q. Which are the top 10 movies on Netflix?
A. We have given you a list of the top 10 Hindi movies on Netflix that you can check out. 

Join Telegram Channel & Get Instant Deal Alert

75,062+

participants