380 days ago
How To Activate BSNL SIM? The Definitive Guide 2022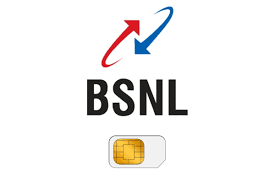 Hello Readers! Today in this article I am going to share information on How to activate BSNL SIM.
I will try to cover all bases of this topic which include New SIM card activation, after porting, and also to activate a deactivated BSNL SIM. You can also deactivate only data services on your number. 
There are different methods for SIM activation such as USSD codes, IVR, and online. I will discuss all these methods in detail. 
All this information is only a few scrolls away, so keep reading to know more …
Meanwhile, if you want to check BSNL prepaid recharge plans list then click here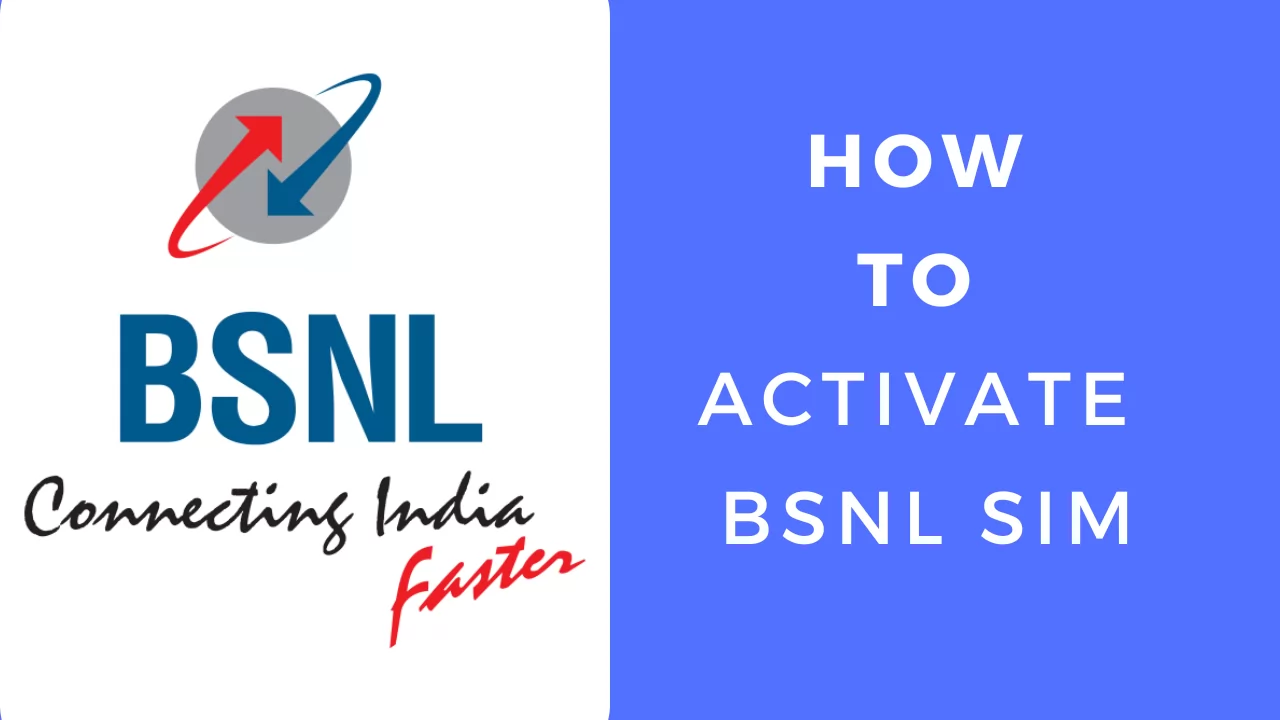 BSNL New SIM Activation 
After purchasing a new SIM card, it can take up to 48 hours for activation after up submit the new connection form. The alternate mobile number provided in CAF can be used for your identity verification.
Next step is to complete the tele verification for SIM activation. Let us take a detailed look at the Tele verification process. 
BSNL SIM Televerification For Activation
For BSNL SIM Tele verification dial 1507 or 123. Follow the instructions on tele-verification. After tele verification, your BSNL SIM will be activated. You can also re-start your SIM to use the calling and data services of BSNL. 
Install the BSNL SIM card on your phone.

Power on the phone.

Dial "1507" or '123' on the phone

Select a language and verify.

Follow the Tele-verification instructions.

Done! Your BSNL sim is activated

Start using it for calling & data services.

This activates your BSNL SIM card.
Reasons for SIM Card Deactivation in BSNL
Not recharged after the end of the validity period

Re-issue of lost SIM Card

Disconnected due to incorrect CAF
Contact BSNL Customer Care For SIM Activation
If you are facing any issue with BSNL SIM activation then call customer care. You can call 1800-180-1503 to talk with customer care. This service is available 24 hours a day. And you get help related to verification code as well.
Activate BSNL SIM At Nearby Store or Office

Locate a nearest BSNL Store or Office.

Carry your sim card and ID and address proof document with you.

Ask the BSNL store/office operator for SIM activation.

Submit the necessary documents.

After verification, your sim card will be activated.

Done.
How to activate BSNL SIM Online?
If you are looking for any method to activate BSNL SIM online, then let me tell you that it is not possible. In my research, I have found that BSNL SIM can't be activated online. If you find any such information on other sites please verify the information before sharing your details. 
Also, make sure that you are filling in details only on the official website of BSNL and not on any other app or site. These days SIM fraud has become very common. So for safety purposes make sure to share your details only with an authentic source. 
BSNL is one of the oldest telecom operators in the country. Until a few years back, it was also the major operators in India. BSNL offers mostly 2G/3G services while 4G services are limited to a few circles. 
How to Activate BSNL SIM after Expiry?
If your SIM is deactivated because of no usage then it can be activated by making a payment of Rs. 20. You have 15 days to reactivate the SIM. As per TRAI regulations, any prepaid connection is deactivated if there is no usage for 90 days and the balance is less than Rs. 20. Visit the nearest BSNL store to submit a reactivation request. 
Visit nearest BSNL store

Submit reactivation request

Provide ID & address proof documents

You will receive a confirmation call after which your SIM will be reactivated. 
How to Activate Data services on BSNL SIM?
To activate data services on your BSNL SIM Card, send START to 1925. Shortly after you send this message from your BSNL number, you will receive a message confirming the activation of mobile data service on your number. With the 1925 SMS service, you can activate and deactivate data on your number. 
Open the messaging app

Type START and send it to 1925

Shortly, you will receive confirmation for data service activation
USSD Codes for BSNL SIM Activation
Earlier, in the post, I promised to provide USSD codes for SIM activation in BSNL. I tried to find such information about there is no such information available. 
However, you can check BSNL SIM status by dialling *123#. This USSD code is only for balance check in BSNL. If your SIM is activated then this code will work otherwise it will not show any result. 
So that is all about the BSNL SIM activation process for new and existing customers. Thanks for reading till the end. I hope you have a solution to all your queries on this topic. You can share your experience by writing in the comments section below. 
Frequently Asked Questions 
How many hours it will take to activate BSNL SIM?
It can take up to 48 hours to activate a new SIM card. And if you have ported to BSNL, activation can take 3 to 7 days.
How activate BSNL VoLTE service?
BSNL 4G is available in select circles. If you want to activate the VoLTE service then send 'ACT VOLTE' to 53733. Make sure your smartphone supports VOLTE. It can take up to 24 hours for activation.
Why my SIM is showing emergency calls only?
If the SIM card is not inserted properly, then it may show emergency calls only. This error can also occur if the network strength is low. In such a situation, it is better to re-insert your SIM Card. You can also search for signal strength in your area. 

Join Telegram Channel & Get Instant Deal Alert

75,062+

participants