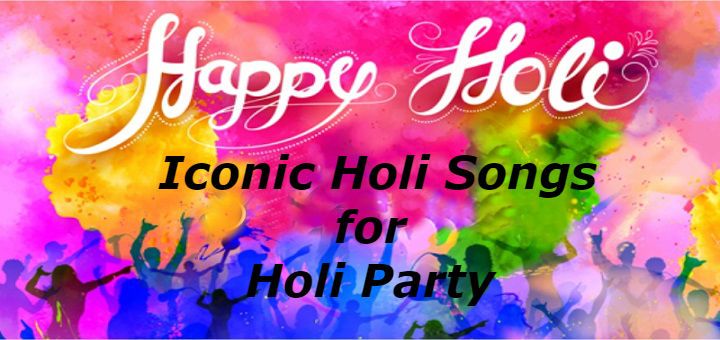 Can you really imagine a Holi party without the trending Bollywood dance melodies?
Sounds odd, isn't it? Our holi parties are  always incomplete without trending bollywood numbers. Bollywood has always celebrated holi in the grand and trending way. No wonder, why from Rekha to Alia, and from Amitabh to Varun, all have danced on the holi beats. Our holi parties are always incomplete without bollywood special songs. So this holi, while you are chasing the best Holi Gifts Offers, don't forget to shake your leg on these iconic numbers.  We have shortlisted 12 such songs that are perfect to enjoy the splash of holi colors. Take a look at our special curated list for the holi lover in you.
Rang Barse- Silsila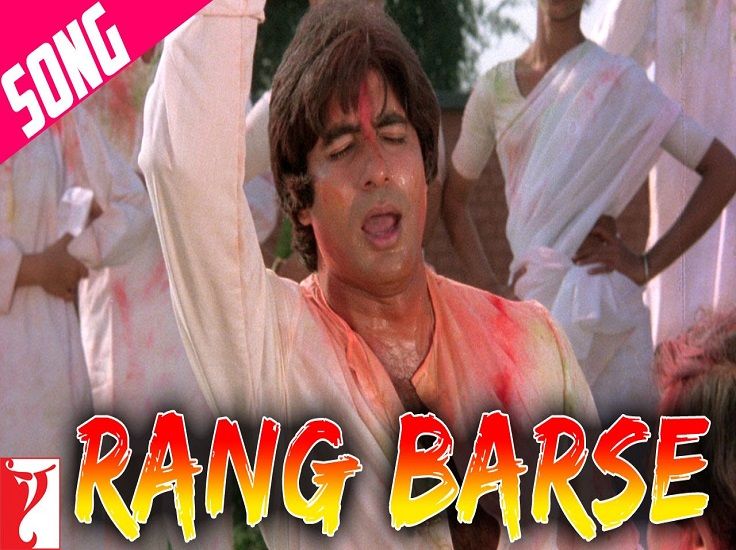 Had your any holi party went without playing this song? No, right? Well, that's the charm of this song. Being sung by legendary Amitabh bachan and written by harivansh rai bachan, this song is on the top of the list for every holi party. A perfect song to kick start the holi party celebration.
Link: https://www.youtube.com/watch?v=Jf92MOkrbEw
Balam Pichkari – Yeh Jawaani hai Deewani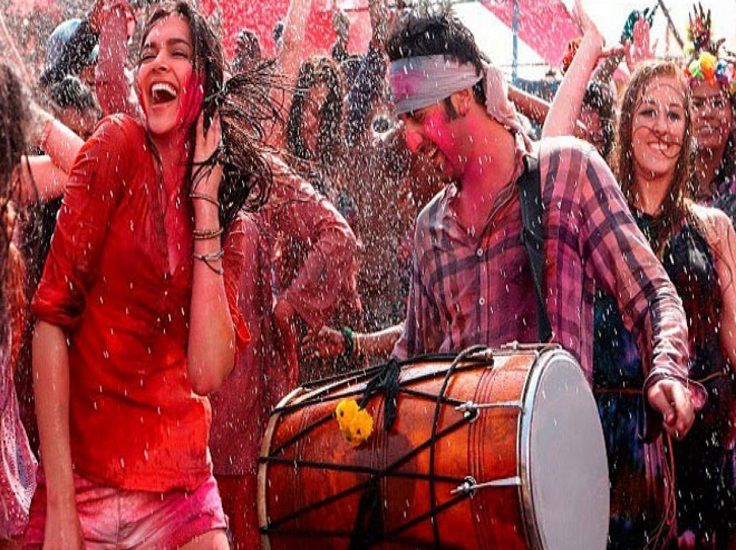 What Rang Barse song was in 80s, Balam Pichkari is in the 2000s. A poppy song, loads of colors, fun friends and hardcore dance, a holi party can't get any better. This is that poppy song that can make anyone stand and dance on its beats.
Link: https://www.youtube.com/watch?v=0WtRNGubWGA
Badri ki Dulhania – Badrinath ki Dulhaniya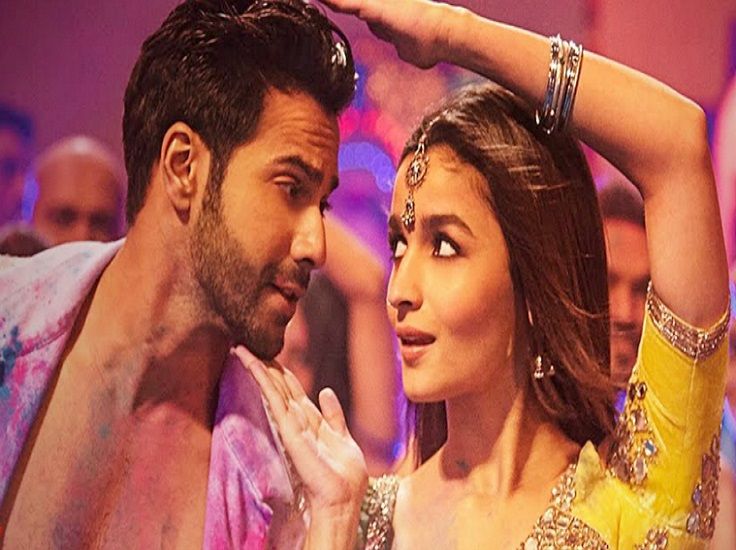 Great chemistry, amazing lyrics, dhinchak music and beautiful picturization, this song has all of this. No wonder, it's on the top of list for any holi party. And the best part? We all remember its signature step unconsciously. Aren't we?
Link: https://www.youtube.com/watch?v=1YBl3Zbt80A
Lets Play Holi- Waqt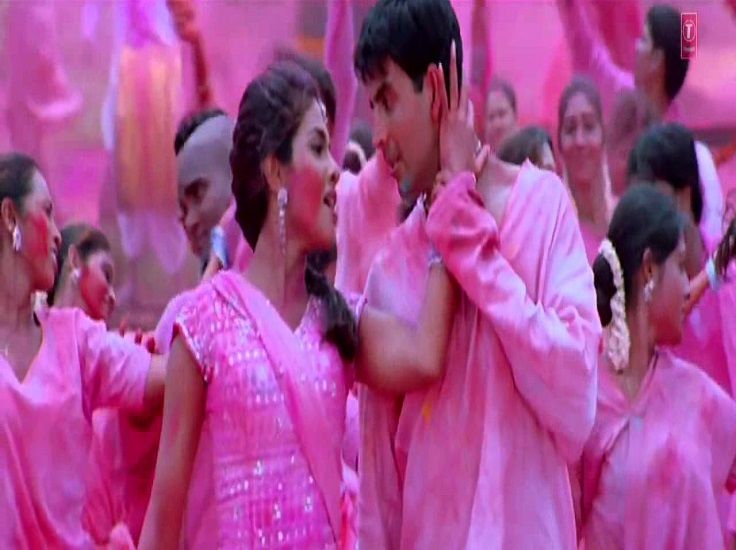 Want to pursue someone to play holi? Play this song and may be your wish will be granted. Another great holi party song that was released in 2005 and yet in trend for all holi parties. So boys and girls, if you partners are not willing to play holi, may be this song can change their mind. Try it!
Link: https://www.youtube.com/watch?v=uyh9jYSGpCg
Madhubala- Mere Brother ki Dulhan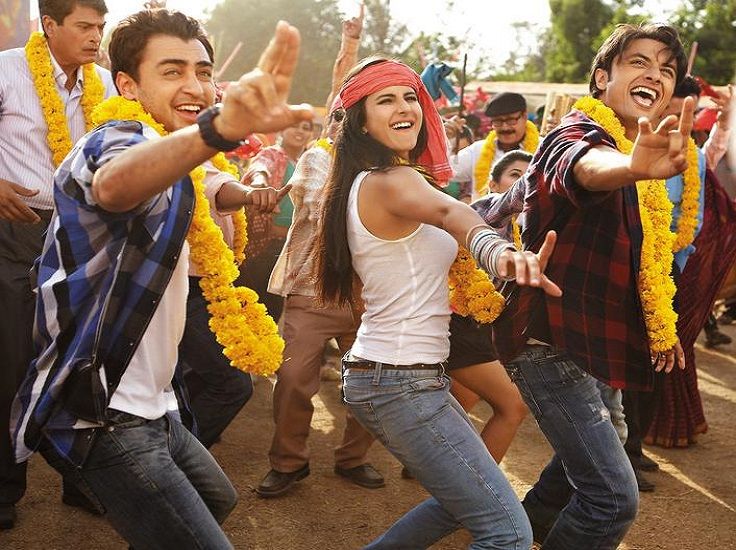 Who wouldn't love to dance madly and crazily like Katrina Kaif in this song? Another popular holi number, Madhubala, is for all those girls who want to dance like Modern day Madhubala. So don't miss this song, if you are one of them.
Link: https://www.youtube.com/watch?v=8ZPhtWRtntU
Chhan Ke Mohalla- Action Replay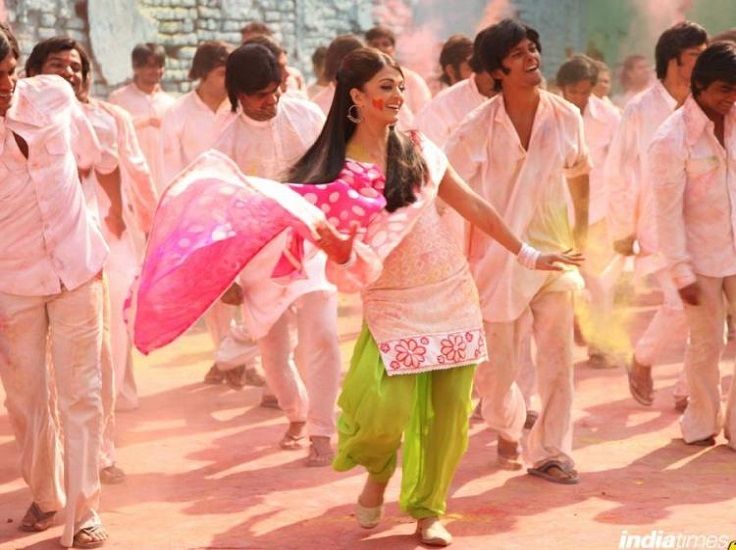 If there's one actress who dance as beautifully as she looks, it's none other than Aishwarya Rai Bachan. This song not only features the lady herself but also showcase the 70s vibe perfectly. A must play song if you want nothing to stop you while dancing.
Link: https://www.youtube.com/watch?v=mF2rypr253o
Raghuveera- Baghban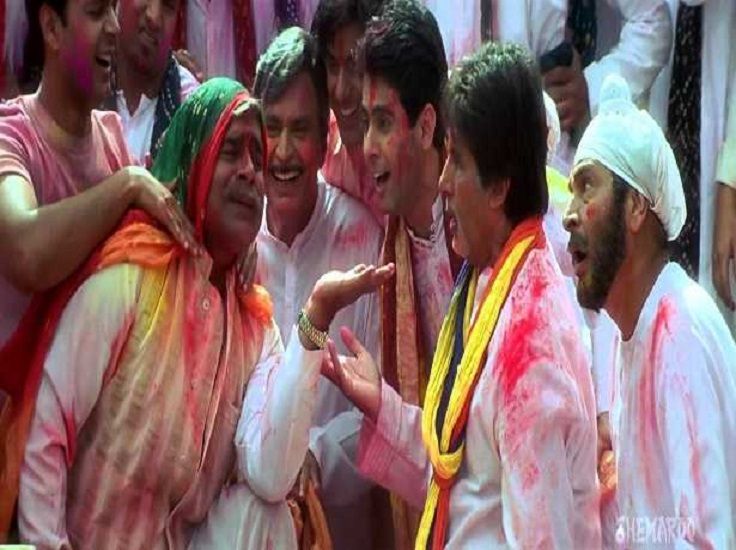 Another very popular holi song featuring Amitabh bachan's voice and dance. That's not it, the song also has the beautiful Dream girl dancing on the holi beats. This song is yet popular and pops in the mind of people as soon we think of holi.
Link: https://www.youtube.com/watch?v=87FYp3YLEBM
Soni Soni: Mohabbatein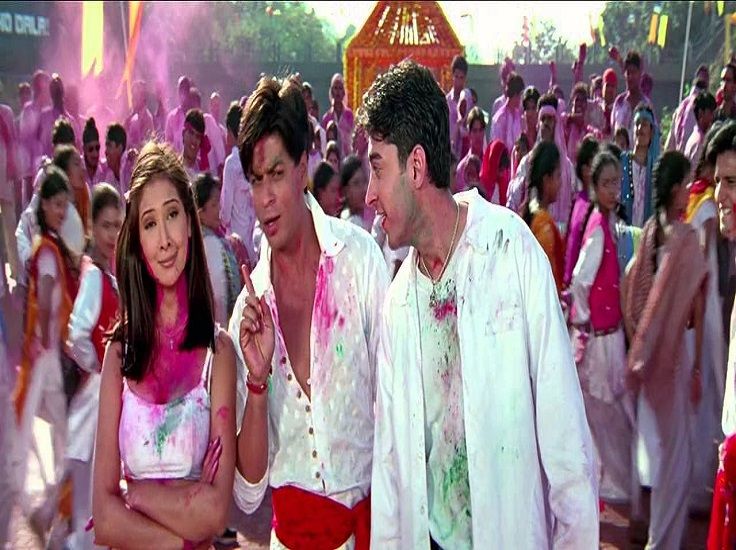 There's nothing like when the king of Romance dances. This is the song which beautiful features the superstar Shah rukh khan dance. The lyrics are amazing and the music is poppy, making it perfect to play on the festival colors.
Link: https://www.youtube.com/watch?v=OpLD97fG9Hw&vl=en
Holi ke Din: Sholay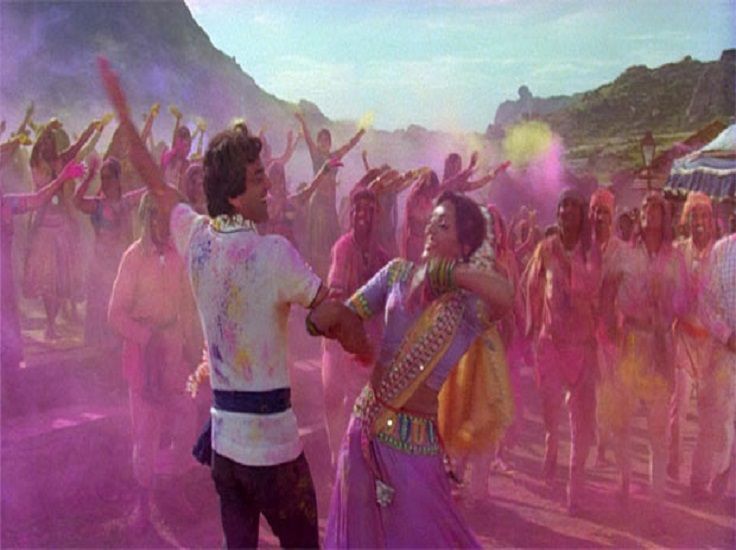 From story to dialogues, nearly everything about sholay is famous. So how could its holi song miss the popularity. Holi ke din is a classic holi melody that can't be missed while downloading songs for this festival.
Link: https://www.youtube.com/watch?v=mQEBQP-EJRg
Go Pagal: Jolly LLB 2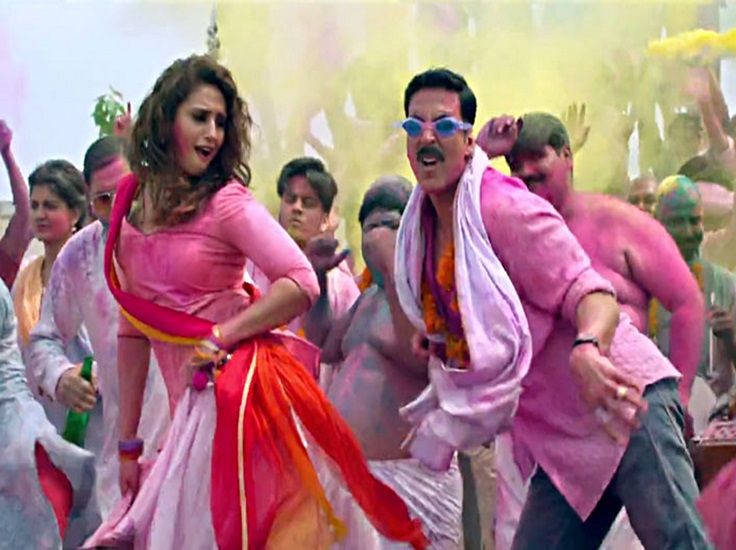 Last year, we got another cool holi song. That revealed the amazing chemistry of Akshay Kumar and Huma Qureshi. The music, lyrics & enthusiasm of the song has made its entry into the collection of holi party songs.
Link: https://www.youtube.com/watch?v=iFARFbekNl8
Jai Jai Shiv Shankar- Aap ki Kasam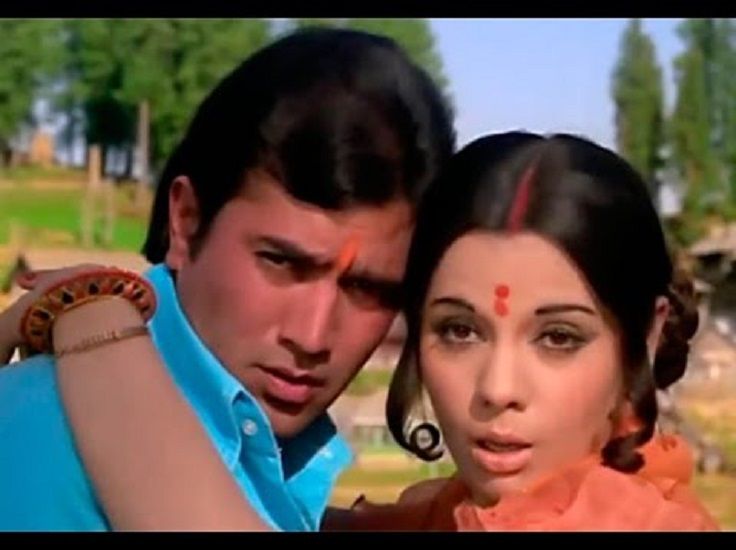 Jai jai shiv shankar is very popular rajesh khanna and mumtaz song. Being a Great dance number, this song is played even on non-holi occasions. So how can one miss it to play on holi? A great dance song to enjoy your party even more.
Link: https://www.youtube.com/watch?v=Mpy0UzbHNr0
Holiya Mein Ude Re Gulal – Rajasthani Song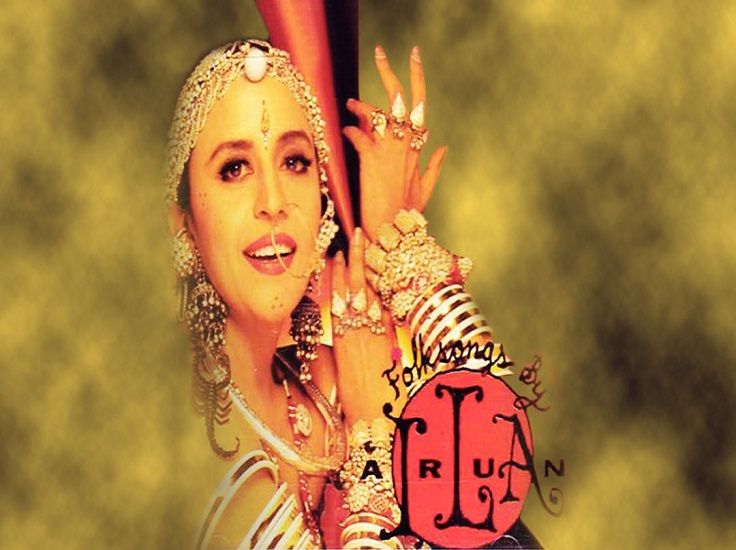 A very popular holi song sung by Ila Arun. Her name immediately pops in mind when anyone talks about folk music in Bollywood.  Her unique singing style had made many songs popular and struck in our minds for years. Holiya is one such song which you must save to your playlist.
Link: https://www.youtube.com/watch?v=dGR2rA-engk
Remember other Bollywood tracks that you would like to shake the leg to? Tell us in the comment section below!