442 days ago
Airtel SIM Activation Number 2022 [New & MNP Users]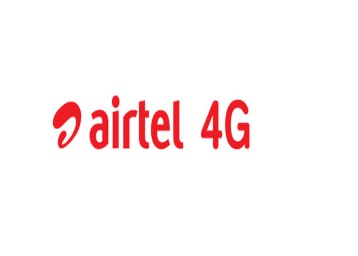 Are you a new Airtel Subscriber? or are you porting your number to Airtel and facing SIM activation issues? You are not alone. 
Many people are confused about the SIM activation process. Whether you are a new user or porting to Airtel, The Airtel SIM activation number can greatly help. 
You can use the number to activate your New SIM or after porting. This SIM activation guide also helps you check the activation status online. 
So scroll down to find all the details you need for Airtel SIM activation. 
Also read: https://freekaamaal.com/airtel/airtel-new-prepaid-plans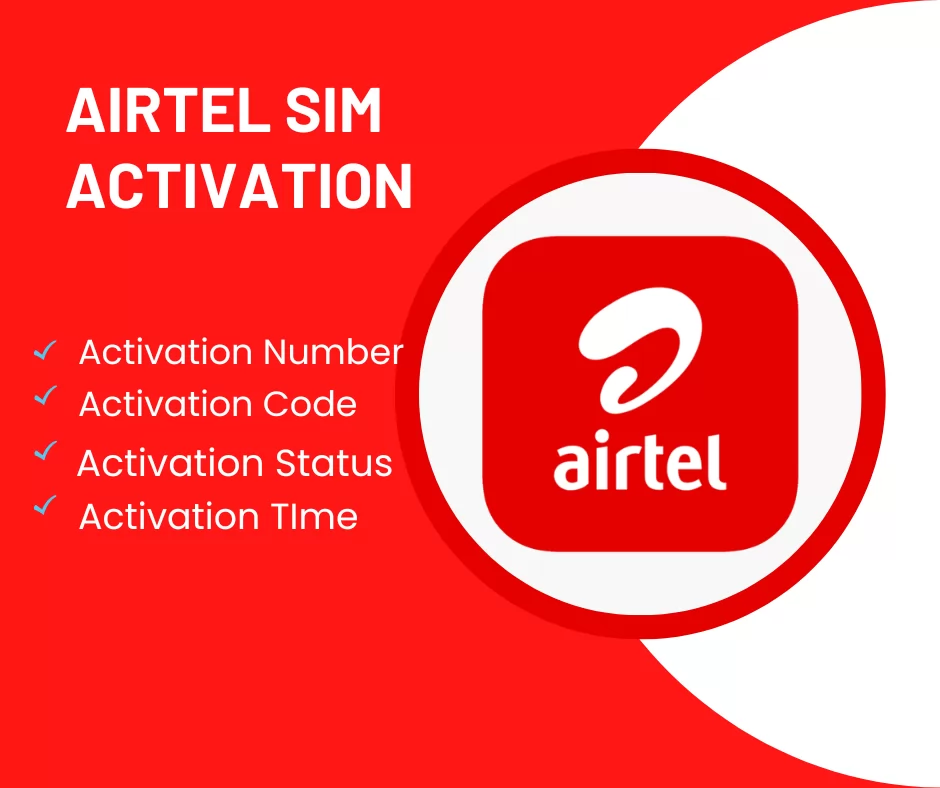 What is Airtel SIM Activation Number?
To start using Airtel 4G, you need to upgrade the existing 3G sim card with a new 4G SIM. The Sim card is free and comes with adapters that make it compatible with Micro and Mini SIM-based smartphones.
How to replace your old SIM card with a new 4G SIM is mentioned below in the post. If you already have a new SIM card and waiting for activation, check the steps for Airtel 4G SIM activation.
Steps for Airtel 4G SIM Activation
SMS SIM <20 digit SIM number> from your existing airtel connection to 121

Reply with 1 to confirm your request

Wait for the phone to get disconnected from the network. Then change the SIM and switch it on to get connected again.

Your new 4G airtel SIM will be active within 5 minutes

No need to change your mobile number

You can also upgrade to an Airtel 4G SIM at the nearest Airtel store
Note: The 20 digit SIM number is available at the back of your new SIM card

 
Once you lose the signal on your old SIM, insert the New Airtel SIM. You need to dial a particular number to activate the connection. The number of Airtel SIM activation is 59059. The executive may ask for details like address, DOB, etc.
Also read: https://freekaamaal.com/mobile/how-to-activate-esim-online
Airtel MNP activation number
The activation number is the same for new & MNP users. You need to dial 59059 for SIM activation. 
For a new SIM, activation is almost instant. You can expect your SIM to be activated within 10-15 minutes. For MNP users, the activation time is usually 1-2 days. 
Airtel New Sim Activation Time
With aadhar-based SIM verification, the activation is instant. You will receive OTP on your alternate number. 
You can also be asked to enter the last 4 digits of your aadhar card and year of birth. Once the Tele verification is done, your new SIM will be activated within 15 minutes. 
If you fail to complete Tele verification, you need to visit the Airtel Store for activation. 
Airtel 4G SIM Activation Online
The telecom operator offers doorstep delivery of new 4G SIM for prepaid and postpaid customers. Both new and MNP users can apply for SIM delivery online to get doorstep delivery. 
After filling the required details, you can expect the SIM delivery in one day. The process will also help you in case of a lost SIM. Once the SIM card is delivered, the activation process is the same as given above.
Airtel 3G to 4G SIM Activation
To get Airtel 4G, you need to replace your existing SIM card. You can upgrade from 3G to 4G  and get your SIM activated in simple steps. Make sure you have a 4G-enabled smartphone. There are two ways to upgrade.
Request Airtel 4G SIM Online.

Visit Airtel Store to convert your SIM Card.
How to Upgrade Airtel 3G SIM into 4G at Airtel Store
Visit your nearest airtel store.

Carry your ID proof and Photo.

Ask for SIM Upgrade.

Complete the paperwork to get your new 4G SIM with the same mobile number.

It will take 12-24 hours to start your new sim.
How to Request Airtel 4G SIM – Online
First of all, visit Airtel Official 4G upgrade page.

Enter your airtel mobile number to check compatibility.

Now Visit the "Request another SIM" link and fill in your Airtel 4G SIM Deliver detail.

After filling in in all the details, hit the Send me a 4G SIM.
Airtel 4G SIM Activation Time
For a new connection, the activation time is 1-2 hrs. However, if you are availing of MNP service and switching from prepaid or postpaid to Airtel, in such a scenario, the activation time will be 7-8 days. While switching to Airtel, you will face 1-2 hr service disruption before your SIM is activated.
To take care of customer connectivity, telecom operators make the switch after midnight. in case of any delay, check MNP status online and by SMS. You can also contact customer care or visit the nearest store.
Airtel 2G to 4G SIM Activation
It doesn't matter whether you want 2G to 4G SIM activation or 3G to 4G. In both cases, the activation process is exactly the same. Most people using 2G phones think that the process would be different.
But there is no difference at all because the normal SIM cards support both 2G and 3G networks. It is only in the case of 4G where you need different technology.
That is why there is a need to change your SIM Card. Also, you need a 4G compatible headset.
Airtel eSIM Activation 
The telecom operator also provides eSIM facilities ot its subscribers. eSIM is a digital SIM Card. It is a form of programmable SIM directly embedded into the smartphone. The technology replaces the requirement of a physical SIM card.
Apple introduced eSIM in its latest range of smartphones, such as iPhone XR, iPhone XS, iPhone XS Max. Google has also expanded eSIM to Pixel 3, Pixel 3XL, Pixel 3a, and Pixel 3a XL. The eSIM technology first came into the Indian market with the Apple watch. 
Easy steps to Activate Airtel eSIM
Send an SMS to 121

Type eSIM for converting your SIM to eSIM

Reply with 1 to confirm your request

Shortly you will receive an email with a QR code on your registered email ID

Scan the QR code from the cellular settings

The eSIM will be activated within a few hours
Order New Airtel SIM with Instant Activation
Airtel has introduced doorstep delivery of SIM cards. The telecom operator provides doorstep KYC with same-day delivery and quick SIM activation. However, the service is currently available in select cities only. 
To schedule doorstep delivery on your Airtel SIM, you need to fill out an online form. The form includes basic details such as name, mobile number, location, and house/flat number. The procedure is the same for new sim activation and MNP customers.
Also, the customer has to select a plan of choice. There are two choices available at Rs. 297 & Rs. 497. The Rs. 297 plan comes with 1.5GB of data per day and unlimited calling for 28 days. At the same time, the Rs. 497 plan offers the same benefits for 56 days. Click on the submit button to complete the process. The Rs. 100 delivery fee will be applicable. 
Place the SIM Order online.

Fill the form

Select a plan of your choice

Click on the submit button

You have successfully scheduled doorstep KYC

Get the Same day SIM delivery with instant activation
Easy Steps For Airtel SIM Activation
SMS the 20-digit SIM Number to 121

Reply with 1 to confirm your request

Wait for some time for the SIM to get disconnected

Remove the old SIM and insert the new Airtel SIM

Switch on the phone

Wait for signal

Your Airtel 4G SIM is activated
How to Check Compatibility for Airtel 4G SIM
To use 4G services, you need a compatible headset. Check the compatibility by calling the toll-free number 51111 or on the My Airtel App. The 4G networks are not supported by mobile phones that support only 2G & 3G connectivity.
While most recent headsets come with support for 4G, it is better to double-check that the mobile phone comes with support for LTE.
Reasons for Upgrading to 4G
It is the new standard in telecom.

New and cutting-edge smartphones use this technology.

Blazing fast internet in your pocket.

High-resolution mobile tv, IP telephony, gaming services, video conferencing etc.
Launch Of Airtel 4G Services
Airtel is the second-largest operator to offer 4G VoLTE services after Reliance Jio. Airtel launched India's first 4G network in Kolkata on April 2012. Since then, the telecom operator has rapidly accelerated for the deployment of VoLTE to cover all key geographies.
The company has to offer a range of 4G prepaid and postpaid plans bundled with heaps of digital content. The customers can avail benefits of the services on a range of smart devices, including 4G smartphones and dongles.
Airtel 4G Hotspot SIM Activation
If you don't want to upgrade your mobile phone, you can still use Airtel 4G via hotspot. With Airtel 4G Hotspot, you get 4G speeds even on non-4G devices. The device can be used to connect up to 10 devices.
The monthly rental plans start at Rs. 399 Onwards. The process for Airtel 4G Hotspot activation is similar. Follow the same procedure and after activation, start using the SIM on your hotspot.
Airtel 4G SIM Not Activated
If you got a new SIM and still facing the Airtel 4G SIM not activated issue. You should recheck whether you have followed all the steps of the SIM activation process correctly.
In case you have followed all the steps, it is time to restart your phone. Or you can try reinserting the SIM card. If the solution doesn't work, then contact the customer support team.
Airtel 4G Customer Care Support
For Queries and Requests: Dial 121

For Complaints: Dial 198

Email at: [email protected]

 9933012345 for Postpaid

9810198101 for Prepaid
Frequently Asked Questions
How can I get doorstep delivery of SIM?
You can order Airtel SIM online. Fill out a simple form with basic details to get doorstep delivery of your new Airtel SIM.
Can I get online KYC of Airtel SIM?
Online KYC is not available, but you can schedule doorstep KYC. It is available for new and MNP users. You need to fill the online form to request doorstep KYC of your SIM.
Is Instant Activation available for Airtel SIM?
The telecom operator is offering same-day delivery of new SIM with instant activation. It is easy to order and activate your Airtel New SIM with doorstep KYC. 

Join Telegram Channel & Get Instant Deal Alert

75,062+

participants