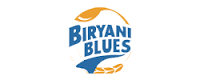 Biryaniblues
Biryani Blues Coupons
Updated on:
This is a perfect place for you to indulge in a complete royal blend of Arabic, Turkish, Mughlai along with a dose of Andhra and Marathwada spices. Hyderabadi biryani is one of the most loved food cuisines of Indians. Biryani was originated to cater to the rich palates of the Nizams of Hyderabad. Biryani Blues was started by a foodie who not only loves food but is an expert. They have master chefs from the original land of authentic biryanis and korma. They have given top priorities in designing their menu for their beloved customers. When ordering online, they have some amazing deals like the Biryaniblues coupons that can be redeemed for a delicious meal with less than the actual price.
The secret of experiencing a good flavourful dish is a traditional Nizami dish. Explore the wide range of menu they have got starting from Andhra Chicken fry, Chicken 65, Paneer 65, Mutton Shikampur for starters, Kormas, Dalchas, Salnaas for the main course. Biryani blues has got some of the most authentic flavourful Nawabi dishes found in the entire North India. Choose to either dine in at their restaurant or order online for a value for money Biryani Blues offers.
Address
DLF City Court, Gurgaon Gurugram Haryana -
Follow Us
Newsletter Subscriber
Biryaniblues Offers & Coupons
About Biryani Blues
A dish that must be on your table for any house party is biryani. A biryani is every foodie's favourite dish. Not only it is popular in India, it is also equally renowned all across the globe. Biryani blues understands all your cravings you have for a delicious mouth watering plate of biryani. So it brings to you some of the best authentic Hyderabadi biryani flavors. All the South Indians in Delhi, you do not have to keep missing your biryani from your hometown. Biryani blues has it all! Indulge in a complete satisfaction of tikkas, kebabs and curries which compliment you a plate of Hyderabadi biryani. Biryani blues has some of the best food cuisines for non-vegetarians and vegetarians as well. Biryaniblues deals help you avail further discounts on the actually priced menu.
Delightful Menu of Biryani Blues
Just reading the menu of Biryani Blues can give you lot of cravings. They not only have a wide range of biryani dishes but along with that their array of other dishes are equally loved. They have got celebration handis for the entire family that serves four or eight. Their range of biryanis includes Chicken biryani, chicken extra biryani, chicken 65 biryani, chicken boneless biryani, mutton biryani, veg biryani, egg biryani, keema biryani, paneer biryani, that is served along with Dahi ki chutney and Mirchi ka salan. The curries include veg korma, chicken korma, Andhra chicken fry. Dum ka chicken. Starters include gobi 65, paneer 65, aloo 65, chicken 65, chicken Nizami , Nargis kebab, mutton shikampur, chicken seekh, Malabar paratha, etc. they have got excellent desserts like khubani ka meetha, double ka meetha, matka kulfi and chocolate bomb.
Mouth Watering Treats at Biryani Blues
We all are a foodie at one point or the other. And when it comes to cuisines like biryani, it is always a treat! Don't we all need some extra for just a little? The invention of ordering food online has amazingly benefitted us, foodies. Now we can order our treat of biryani whenever we need it and right at the doorsteps. The online store of Biryani blues has some of the best Biryaniblues discounts that are so helpful when it comes to ordering food. For a party at home or a birthday treat you must definitely try eating from biryani blues for some flavourful stomach satisfaction. Buy the combo offers from biryani blues and enjoy the Mughal and tandoor delights.
Choose the Outlets of Biryani Blues
Biryani blues are present in many places in Delhi and Gurugram. The website makes it really easy to choose the location. As soon as you open their website they fetch the location you want to order in. you can either order the food online that will be delivered to you at your doorstep in no time or you can also choose to dine in for a complete feel of the Nizams. Their interior decor gives you the perfect Nawabi ambience that makes your food even more delightful. Their location includes Lajpat Nagar, City court, Malviya Nagar, Vasant Kunj, Connaught place, Dwarka, Sohna road, Sector 56 Gurugram, Sector 22 Gurugram, Supermarket, Sector 4 Gurugram.
Biryani Blues Ultimate Biryani Eating Competition
Biryani Blues hosted an engaging contest for all the Biryani lovers. It is called "Biryani Badshah"! It was a thirty days contest for the entire August month last year in all the outlets they have. They received more than 500 registrations an over 100 kilos of exquisite biryani was consumed by the players. Some of the moments captured are shown below:
Save Money with FreeKaaMaal
Whether you are in Gurgaon or in Lajpat Nagar, look for the best biryani blues coupon codes on FreeKaaMaal. This is one of the best websites that has some of the latest coupons and offers you can avail on Biryani blues. You can get some of the best food discounts here. Choose from the wide range of biryani blues menu and select all your favourite items and while ordering just add the Biryaniblues promo codes to get a reduction on your bill.It helps you browse the same and sort out the results and opt for the best deals that suit you There are unbelievable Biryani blues offers on FreeKaaMaal that are something you must definitely look out for. Indulge in the jaw-dropping delicious food offers of biryani blues and have an exciting journey like never before.
Top

FreeKaaMaal is the place to discover amazing Deals, Offers and freebies curated by our community of shoppers
LOGIN