36 days ago
How to Delete Paytm Account?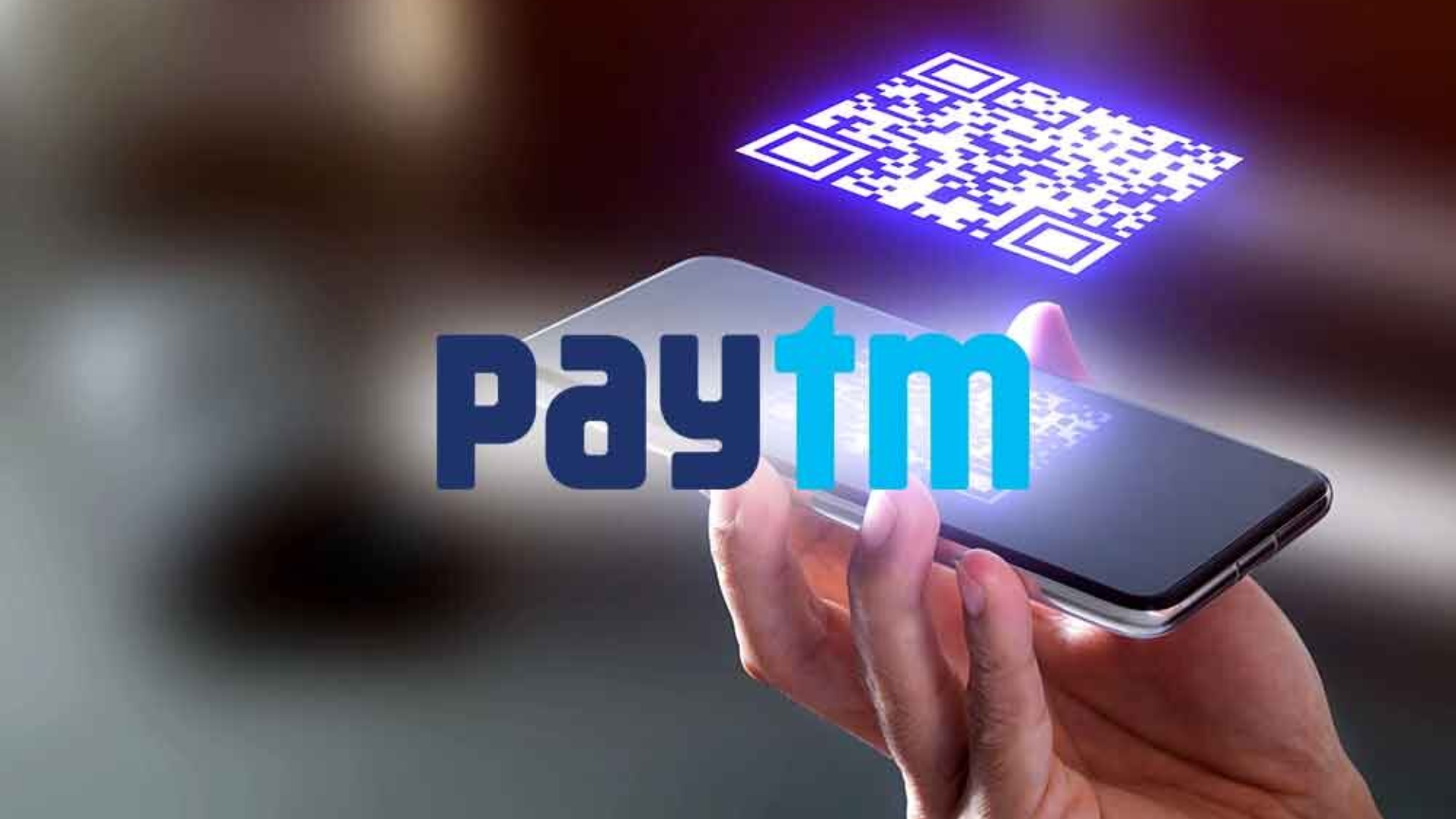 Did you ever feel like deleting your paytm account? You might have noticed some suspicious behaviour on your Paytm account. 
No matter what the reason is, we're here to help out!
In this article, we will guide you through some simple steps on how to delete Paytm bank account. 
Nowadays, Paytm has become something that is used by people regularly and frequently.  Most Indian users use it to transfer money via the Unified Payment Interface (UPI).
It is used for various purposes like paying bills, sending money to your loved ones recharge your mobile, book flight tickets, book train tickets, do online shopping, order medicines or making the smallest payments to your grocers or handyman and much more. 
Just scroll through the article till the end & know everything about the permanent deactivation process. 
We understand that there must be some reason because of which you are deleting your paytm account. But, if you need help transferring money through this app, you can check our article on How to transfer money from paytm to a bank without charges. This will surely help you in the process.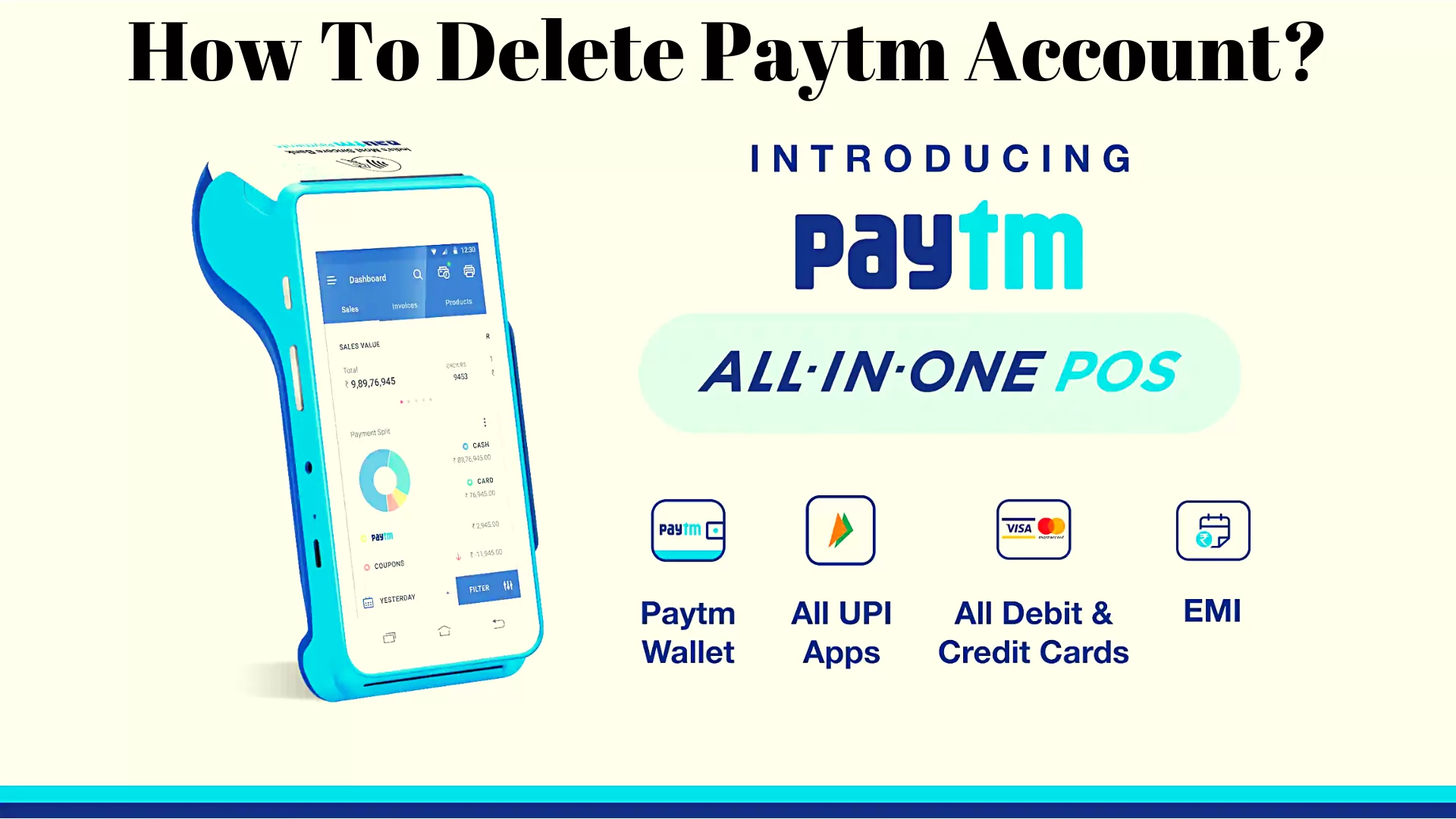 Things to Know Before Deleting your Paytm Account
It is essential to store your money safely before closing your Paytm account. There are several norms that you should follow before deleting a Paytm account. Here're the crucial things you must do.
Utilize the balance by transacting on any Paytm service

Transfer the extra balance to any other enlisted Paytm phone number.

Move the remaining amount to any bank account.

You cannot use the same credentials again to log in once you delete your account.
How to Delete Paytm Bank Account: Step-by-Step Guide
First, you have to raise a request to Paytm to delete your Paytm account. Therefore, log in to Paytm with the same contact number.
After logging in, follow these simple steps to request Paytm to close your paytm Account:
Click on the three horizontal lines that are shown at the top left corner of your home screen

Tap on 24x7 Help Support

Select Profile Setting 

Opt for "I need to close/delete my account."

To raise your request to close your account, tap on message us.
After this procedure, paytm will view your profile, and if everything seems to be fine, paytm will close your account.
You have to keep in mind that after following these steps, you won't be able to login into your account again, as your existing account id and password are no longer valid.
One more thing that you must remember is that paytm is asked by the government to save all transactions for upto 10 years after deleting your account. So, in case if the government requests through a legal notice, the information will be given to it, but no one else.
How to Delete a Paytm Account Through Call?
The simplest method of deleting your Paytm account through a call is:
Dialling the Paytm Customer care number 0120 3888 388. 

Tell them you want to delete your account

They will raise a ticket

You will receive a confirmation mail once the account gets deleted. 
How to Delete Paytm Business Account?
Paytm provides a special account which is called a paytm business account, to shopkeepers and merchants. Here is the detailed information and steps about how to deactivate Paytm business account:
Open the paytm Business App and log in to your paytm business account 

Select your profile picture on the top left corner of your screen

Tap on the business profile among the various options provided there

Tap on deactivate my account given at the bottom 

The account will be closed within 24-48 hours after submitting your request.
How to Delete Paytm Postpaid Account?
If you want to delete your Paytm postpaid account, then here is a list of several steps to follow:
Select the profile option shown in the top left corner of the app

You will see a drop-down

Click on the 'Help and Support 24X7 customer support.'

You will see a new interface

Tap on the option 'Contact 24X7' at the bottom of the screen

Different customer care numbers and the 'Message us' option will appear

Place a call on the number given under the 'Bank, Wallet & Payments' category

An executive will answer your call

Convey them that you want to delete your Paytm postpaid account, giving your reason.

Your account will be deleted in some time
How to Delete Paytm KYC Account?
It's not a long step to erase your KYC details from your Paytm Account, but it takes some time. You will have to connect to customer service via email or contact number to do this. You can connect to Paytm customer care at +91 0120 4456 456 and request them to delete the KYC-related documents submitted by you before. They will first verify the details and then remove your documents within a few hours.
How to Delete a Linked Bank Account from Paytm Permanently?
Follow these simple steps to remove a linked bank account from Paytm:
Open the paytm app on your mobile

Select the hamburger icon on the top left corner and then Profile.

Choose Payment Settings and then opt for UPI & Linked Bank Accounts.

Here, you can see the list of bank accounts linked to your Paytm account.

Just tap on Remove Account and confirm it to delete any linked bank account.
Once you are done with these steps, your account will be unlinked instantly.
How to Block your Paytm Bank Account Temporarily?
If you lost your phone or your account details have been leaked, I suggest temporarily blocking your account.  This process would help protect your account balance and maintain your transactions' history. You can unblock it later whenever you want and get access back to your Paytm account. 
Steps to follow for blocking your account temporarily are:
Go to the previous menu

Opt for 'I am unable to access my account'

Select "I need to block my account" from the given options

Submit your block request with proof of your account ownership

You will get a confirmation message after your account has been blocked
Conclusion:
After reading this article, I hope you have all the necessary information regarding how to delete Paytm account. We have tried to give you every piece of information in detail in this article. However, if you still have any queries regarding permanently deactivating your paytm account, do let us know your queries in the comment section. We will try to resolve your problem as soon as possible.
Frequently Asked Questions
Q.1. Is Paytm safe?
Ans. Paytm UPI Payments are absolutely safe as UPI payments are managed by the Reserve Bank of India & NPCI and mobile payment applications like Paytm obey all the guidelines as made by these regulators.
Q.2. Can we delete the Paytm account permanently?
Ans. You just dial the Paytm Customer care number which is 0120 3888 388 to delete a Paytm account via call. Convey them that you want to deactivate your account after which they will raise a ticket. You will receive a confirmation mail once the account gets deactivated
Q.3 Why Paytm bank account is blocked?
Ans. Paytm may temporarily block your account while noticing any suspicious transactions or activity for your safety and security, or if your transactions are not made as per the Terms and Conditions listed on their website.

Join Telegram Channel & Get Instant Deal Alert

75,062+

participants