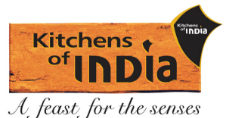 Kitchensofindia
Kitchens of India Coupons
Updated on:
Kitchens of India is an online food website that brings the authentic rich flavors of diverse Indian cuisines to your dining table. The traditional recipes are prepared using an age-old cooking technique along with a perfect blend of spices and fresh vegetables. The dishes are prepared by the chefs who have gained decades of experience in preparing exotic meals. The other uniqueness of these recipes is the use of native ingredients whose flavors don't overlap and relish a heavenly taste. However, to get a great discount on these dishes, you must explore the latest Kitchens of India Offers.
Be it the spicy Biryani or Gajar ka halwa, grabbing a mouthwatering dish with Kitchens of India is only a click away. Moreover, all these dishes are prepared with zero preservatives and 100% natural ingredients, which makes them even more healthier.
Kitchens of India has embarked by ITC on this journey to bring a perfect combination of freshly packed royal dishes instantly for your loved ones. You can get all such tempting dishes at a great discount with amazing Kitchens of India Coupons.
Address
Deepti Classic, Suren Rd, Gundavali, Andheri East, Mumbai, Maharashtra 400093
Follow Us
Newsletter Subscriber
Kitchensofindia Offers & Coupons
Kitchensofindia Deals

Posted By:

Editor

Sold By:

1441 days ago
About Kitchens of India
The Kitchens of India is a unique endeavor to delight the Indian audience with a variety of dishes. The taste of home cooked Indian dishes, flavors, and cooking style is now available in 'fresh packs'. The dishes are prepared under the guidance of expert team of master chefs. An exclusive touch that cannot be discovered in any cookery booklet. They are cooking experts who have been perfected in crafting hard-core Indian flavors with decades of experience. Thus, they give immense attention to minute details and are able to bring an authentic and savory taste to the packed meals.
So look for latest Kitchens of India deals and explore all offers and discounts on your meals.
Products and Tempting Dishes from Across the Borders
The team strives to bring an enlarged display of Indian dishes which are available at a great discount with kitchens of India coupon codes. So let's take a sneak peak to the diverse royal menu:
Conserves and Chutneys
The master chefs of ITC hotels have wonderfully concocted the rich flavors of fruit and spice conserves. Being made from the extracts of real fruits and vegetables, each spoon of the conserve is overloaded with nutrients. Also, these are made with zero preservatives and artificial coloring, each and every bottle is sealed with real and healthy ingredients. You can grab the diverse variety of conserves online with latest coupons.
Desserts
The kitchens of India brings a huge range of desserts which are popular for their delicious taste and flavors. The mouthwatering dishes are prepared in pure ghee, milk, and garnished with saffron and dry fruits. From the popular moong dal ka halwa to the rarely known dish of Petha halwa, Kitchens of India cater to a huge range of Indian desserts. Order your favorite variety of desserts and give a delight to your tastebuds with various deals. Don't miss the latest Kitchens of India discounts offers to get a tempting off on those savory dishes.
Veg and Non-Veg Dishes
There is something unique about Indian cuisines that always blow us away. The rich aromatic gravies and a stir fry of spicy vegetables are the reason behind tempting vegetarian dishes. Being blessed with a plethora of vegetables, fruits, grains, and spices, India caters a huge variety of vegetarian dishes. You can seize many such lip-smacking dishes online with Kitchens of India promo codes at a great discount.
Similarly, there is no end to the delectable non-vegetarian dishes that are no less than a treat to the soul. With diverse kinds of non-vegetarian dishes, one is sure to bowled over. You can grab all such delicious dishes at Kitchens of India. Some of their popular dishes includes chicken Darbari, murgh methi, Noormahal biryani, and Malabari chicken, which surely deserves one try.
Kitchens of India Products Carry the Mark of Purity
The products of kitchens of India are made with 100% natural and chemical free ingredients. In order to ensure its freshness for long, the products are prepared using a combination of scientific and natural techniques. Thus, the products are highly fresh, nutritious and tantalizing. With kitchens of India robust services, you can serve a royal feast to your family and friends in just a few minutes.
Now Get Hot Deals on all Delicious Dishes Online
Kitchens of India has perfectly captured the rich and diverse flavors from different parts of the country and pour them into mouthwatering dishes. Be the exotic dishes of the north western frontier or the appetizing flavors of the southern coastal regions, you can get all such divine dishes at one click. Also, to get exclusive offers on such royal feast you must look for Kitchens of India offers on FreeKaaMaal and chase insane discount on your meal.
Top

FreeKaaMaal is the place to discover amazing Deals, Offers and freebies curated by our community of shoppers
LOGIN