Idfcbank
IDFC Bank Coupons
IDFC bank received its banking license in the year 2015 and its headquarter is in Mumbai. Initially, it started its operation as a non-banking financial company by registering with reserve bank of India in the year 1998. In 1999 it got the status of a Public financial institution. The full form of the bank is Industrial development finance company and it gives maximum benefits on joining. There are numerous offers on Idfc bank that you can avail on a variety of services. Some of them include free limited ATM transactions, no joining fees, cashback, and much more. The bank has made it very simple to open an account. You just need your pan card, aadhar card and the rest would be taken care by IDFC.
IDFC Bank Offers the maximum interest rate on opening an account with IDFC. Whether you open a recurring account, savings account, or current account you will have the best banking experience with IDFC.
Updated on:
Filter By Category
Address
Naman Chambers, C-32, G-Block, Bandra-Kurla Complex, Bandra East, G Block BKC, Bandra Kurla Complex, Bandra East, Mumbai, Maharashtra 400051
Follow Us
Newsletter Subscriber
Idfcbank Deals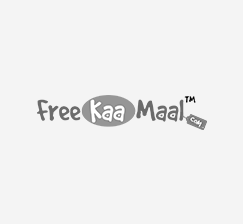 Posted By:

Geluliti

Sold By:

17 days ago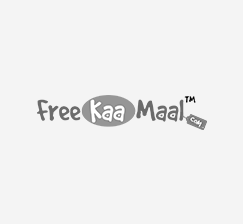 Offers with IDFC bank
When you open a saving account with IDFC you can avail monthly discount from Book My Show. So you get the best discount by using Visa signature debit card of IDFC bank when booking tickets from Bookmyshow. The maximum discount can go as high as Rs. 250 per month.
You get free access to selective lounges in the airport. You can avail this facility twice in one calendar year.

There is activation offer that you can avail on your first POS transaction. There are IDFC bank cashback offers that you will get with the account. So, you can avail 10% flat cashback on your first Point of sale payment. The maximum benefit will go up to Rs. 250.

Assuming your balance is Rs. 25000 you will get an interest rate of 4% that means you will surely get 1000 rupees as an interest.

You can also get exempted from fuel surcharge and charges on IRCTC transactions.

The bank account also gives you insurance offers for a lost card, accident, etc..
These are just some of the benefits that you will get with the bank. So, become the part of this financial institution and enjoy IDFC bank discounts.
IDFC Foundation
The IDFC foundation is a subsidiary of IDFC was set up in the year 2011. The foundation is a non-profit organisation that is registered under companies act 1956. It fulfils the CSR (corporate social responsibility) agenda of the IDFC group.
Some of its initiatives involve night school transformation program. This program strives to improve the quality of education in Mumbai suburbs during the night schools. It is the best program for migrants, school dropouts, and underprivileged kids.
The foundation adopted a school in a rural area of Madhya Pradesh to provide digital education to the students. This program is called digishala and to instruct everyone in the school Digi gurus were hired. These Digi gurus train the school members to use the digital platform and develop curriculum for the students. Each of the centres is equipped with computers and related furniture, hardware, books and educational software.These are just some of the initiatives that IDFC bank has taken so far for Maintaining their CSR.
Recurring Deposits with IDFC
Starting a recurring deposit with IDFC comes with many advantages. Idfc bank offers special benefits to its customers as firstly there is no penalty if you miss a month. You can start your deposits with as low as 2000 rupees per month. If you choose a 6-month deposit you will get 6.75% interest, for 9 months it is 7%, and so on. You have to make sure that you don't withdraw the amount before 60 days as you won't receive any interest. If you withdraw amount before 60 days to 6 months than the amount of interest will be calculated on 30-45 days as per the policy.
Get in Touch with IDFC
If you want to know more about an account the best way to do it is by applying for a query. The first thing that you have to fill in the query form is whether you are salaried or self-employed. Then you need to select the option (product) for which you need to ask your questions. They are fixed deposit, recurring deposit, home loan, savings account, personal loan, mutual fund, Suraksha beema, Jeevan Jyoti bima, ulip and more. Then you have to fill details like first name, last name, city, email id and mobile number. After this, you have to select send OTP option and you will get a call/mail on the behalf of IDFC bank.
IDFC One Membership
As the IDFC one member, you will get special privileges that you won't get otherwise. It is the most premium privilege program that provides you with the lifetime advantages from IDFC bank.
With this program, the relationship manager will help you with the day to day banking needs. You won't even need to visit the branch as the banking service will be offered at your doorstep. You will get exclusive rates on Trade & forex solutions.
NEFT Charges at IDFC
Banks give the facility of NEFT to the customers. Net Electronic Fund transfer gives a customer the ease of transferring money from one NEFT enabled account to another. The money transfer amount can be up to 25 Lakh per day. The amount is passed in batches so it gets transferred as per the time taken to clear a batch.
When you do NEFT for up to 10,000 rs you are charged with 2.5 rs. Per transaction with taxes applicable. From 10,000rs. To 1 lakh there are 5 rs. Charge plus the taxes if applicable. For more than 2 lakh rupees you are charged with 25 rupees plus taxes if applicable.
IDFC Offers on FreeKaaMaal
If you are frequent shopper than IDFC bank credit card will help you save a lot on your purchase. It will give an easy EMI option on many online stores, this will make your payment easy for a stipulated time. Other than this with FreeKaaMaal you can look for IDFC bank coupons and get special discounts.
If you want to open a bank account do look for the offers with FreeKaaMaal and get the best deal for yourself. Here you can look for latest coupons, discounts, freebies, loot deals and so much more without having to go from one site to another.
Top

FreeKaaMaal is the place to discover amazing Deals, Offers and freebies curated by our community of shoppers
LOGIN