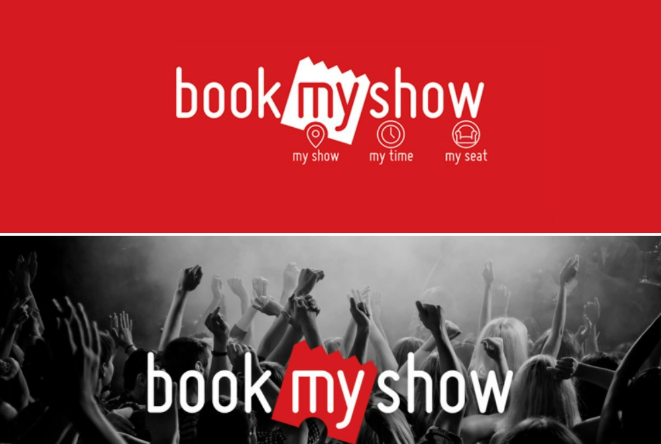 Are you bored of watching mindless entertainers that drop every Friday? If yes, then there is a whole lot of good for you which is coming up especially if you live in Delhi NCR Region. How? Because there will be endless events that will be conducted at different venues in the region. In these events, you can witness some really great people, great food, and great artists. Overall, it is going to be a fuller life experience for you to the core. Also, you can book tickets for all these event on BookMyShow and save money using BookMyShow Promo codes. Below we have mentioned some great events that will take place in the coming time. Below we have mentioned some of the great Upcoming Events in Delhi NCR region in the coming time
1.On Demand ! with Guptaji

 Date: 27th November 2018 Venue: Canvas Laugh Club: Noida Ticket Prices: Rs.400 onwards How come most of the engineers turn great comedians and well Appurv Gupta is one among those. He is in the Comedy circle from a long time. The first time I saw him was in the "The Rising Stars of Comedy" which aired on NDTV. This time the famous Gupta Ji is coming with all his best pieces on audience demand. Trust me, if you like a little satire with a great combo of observation, this guy will make you drool on the floor.
2. Sunday Brunch with Saarthak Sachdeva

Date:  25th November 2018 Venue: 38 Barracks: New Delhi Ticket Prices: Rs.804/- Come and enjoy your Sunday brunch at 38 Barracks with the best meals serving only for you. 38 Barracks is a concept Restaurant where everything has been inspired by the Military. Although, not just that because the good part of it is yet to be explored. Yes, be ready to get serenaded by great cover songs by Saarthak Sachdeva. He is an upcoming singer who has a great voice. He has a couple of pieces on Youtube. In case, if you are still inquisitive about this particular part of the deal then do check him out personally.
3. The Copycats - Hard Rock Cafe

 Date: 25th November 2018 Venue: Hard Rock Cafe: Gurgaon Ticket Prices: Rs.500 Onwards If you like to witness some really great soft melodic rock songs then this is surely the place for you. These guys have posted some really great work of artists like Bee Gees, Maroon 5, Porcupine Tree, and many more. The main lead of the band Prabhjot Singh is a great vocal artist followed by his great band member who sets the mood right. This is one show you don't like to miss if you want to witness some great progressive as well as acoustic rock unplugged sets.
4. Abhijit Ganguly Live 2.0

Date: 23 November 2018 Venue: Canvas Laugh Club: Noida Ticket Prices: Rs.349 Onwards If you follow the comedy circle in India on Youtube then you may have seen him. He is funny and well is often known as Handsome Bengali Bappi Lahiri. The guy has a decent amount of content on Youtube. Therefore, you can check for yourself whether he is good or not. Although, I have enjoyed all of his sets thoroughly. So if you are ready to get tickled this coming Friday then book your seats now.
5.Gaurav Kumar Presents Sab Scam Hai

Date: 25 December 2018 Venue: Canvas Laugh Club, Noida Ticket Prices: Rs.349 Onwards The only one can throw 100 chutkulas per minute, I know this one seems like an exaggeration but he is good. His Royal Enfield set was his best work till date as per my thoughts. Although, you can have your favorite one. This time he is coming to Noida with his new 1-hour set "Sab Scam Hai". Therefore make sure not to miss him as he is going to tickle your funny bone.
6. Snap Episode Four - Biswa, Kunal Kamra, Raghav Mandava

Date: 23rd December 2018 Venue: Sirifort Auditorium: Delhi Ticket Prices: Rs.590 Onwards If you have heard the famous saying by two of the most appreciated Stand-up Artists in India which are "Aye Tatti Tera Naam Kya hai??" and "Desh Ke Jawan Siachen pe Ladh rahe hain" then you are surely in for a treat. I am a hardcore fan of Biswa Kalyan Rath since the inception of Pretentious Movie Reviews. Although, how can I decide just one favourite when you got Kunal Kamra in the house performing for you. Both of these artists have a great following on Youtube and if for some reason you don't know Biswa, you know nothing Jon Snow about the Indian Comedy Scene.
7.Riders Music Festival

Date: 22nd December 2018 Venue: Jawaharlal Nehru Stadium, Gate No.2, Delhi Ticket Prices: Rs.750/-  The Riders Music Festival is about to happen next month in Jawaharlal Nehru Stadium, Delhi. Therefore be ready to witness some of the best musicians, Artists, that will be there showcasing their talent. The list of artists that will be performing live there is Lucky Ali, Divine, Nucleya, BB ki Vines, Shirley Setia, and Mame Khan + Burudu. This is a once in a while opportunity to witness some great mammoths in the industry.
 8.Parvaaz - Thursday Live !!!

Date: 22nd November 2018 Venue: Hard Rock Cafe: Gurgaon Ticket Prices: Rs.750 Onwards Parvaaz is a band of great potential but that is entirely my take on them. I've listened to a couple of songs by them while "Beparwah" and "Lolmatlai" being my absolute favourite. The band has an influence from a lot of progressive as well as international rock. Although, the unique part about them is the rootedness of their music. As a band, they excel in their repo and have been maintaining it since their first single. If you are into listening some good and authentic music then this one is a recommendation among the lot.
9.Pata Nahi Par Bolna Hai - Karunesh Talwar 

Date: 02 December 2018 Venue: Bipin Chandra Pal Bhavan Auditorium: Delhi Ticket Prices: Rs.499 Onwards I am a comedy addict and coming to know about Karunesh Talwar is the byproduct of it. I was bored and was strolling through Youtube for something decent enough to watch. He just blew my mind. The guy has excellent delivery and will make you see things in his own way. He is someone who won't leave a stone unturned when it comes to tickle your funny bone. He calls himself single AF and while he is doing nothing all day his favourite boredom killer is lying down.
10.The B.Y.O.H Food Fest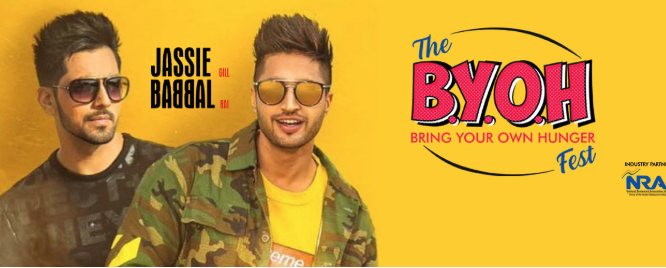 Date: 23rd December 2018 Venue: Ansal Plaza Mall: Delhi Ticket Prices: Rs.99 Onwards Bring Your Own Hunger is a food fest that is about to happen next month during the Christmas Season. The fest will be covering all the best foods from streets or anywhere for you to have and satiate your palate. The fest will be ON for almost three days where you can witness a wide variety of foods. Also, two of the best Punjabi singers will be performing live during the event. Therefore, be ready for some great food and Music.
11. Siddhu Moosewaala Live Performing

Date: 23rd December Venue: Jawaharlal Nehru Indoor Stadium: Delhi Ticket Prices: Rs.750 Onwards Be ready to dance on the voice of Sidhu Moosewala. He entered the industry with his single "So High". In a very short span of time, the artist has got great attention and is currently living inside everyone's playlist. Sidhu will be performing for a LIVE audience next month. He is a popular name in the Punjabi industry. Therefore, don't forget to miss this piece of a gem.
12.Lucky Ali - Performing Live

Date: 23 November 2018  Venue: Imperfecto Logix Noida Ticket Prices: Rs.2000 Onwards If you haven't listened to Lucky Ali then you have experienced one thing less in life. Lucky Ali for me is an artist which redefines the word nostalgia. I was a kid when I used to listen to him on MTV. A lot of people still follows him ,dear , heartedly and cherishes all his golden work. The artist has a lot of reputation in his craft. Find best mixed currency counter.
Besides being the son of Late Mehmood he stood out and made a name of his own. If you are his fan then this is your chance to witness him in closure as he will be performing live in Imperfecto Ruin Pub, Noida.
 13. Honorable Mention - 38th India International Trade Fair 2018

Date: 19th November - 27th November 2018 Venue: Pragati Maidan: Delhi Ticket Prices: Rs.40 Onwards This will be the 38th time the India International Trade Fair will be conducted. It is a great opportunity for the trading community to showcase their product. Traders from all over the nation aggregate here to promote their product. On one hand the traders get the chance of showcasing something they have and on the other hand, we get to know about something new or something exquisite. Here you can buy anything that to at the cheapest price possible. Therefore, don't miss this opportunity especially if you are looking for some great fabric or home decor.