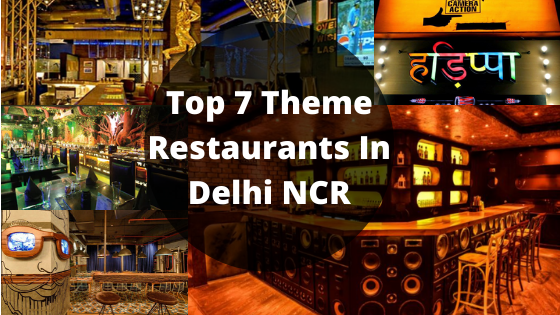 In search of good food, we all run from one place to another. After all, we all love to have yum food. But trying out different restaurants is not everyone loves to do, but what if we tell you the best Theme Based Restaurants in Delhi NCR so that you enjoy your meal with a great view and ambiance. People in Delhi NCR are more into food as compare to other people all over the country.
I am sure no one will deny Delhi as a "Food Capital" of India, indicating Delhiites' love for food. Theme Restaurants are perfect for your meals as they have an idea of great ambiance.
Theme Restaurants are an ideal combination of entertainment and delicious food. In Theme Restaurants, you can experience the Decor, Menu, Costumes of the Servers, Lighting, Music, and much more. So, to have the best experience and mouth delicious food here, we have mentioned the top 7 Theme Restaurants in Delhi NCR for you to go and enjoy your precious time.
Here are the 7 Theme Restaurants in Delhi NCR, which you must visit and enjoy your time with great ambiance and food.  Some of these theme-based restaurants are listed on Zomato. And you can make your booking online as well.
Tabula Beach Cafe – Beach Themed Restaurant

If you are a beach lover, then head to the Tabula Beach Cafe, which is located in Asiad Village, Asian Games Village Complex, Khel Gaon Marg. It is an open-air venue hosting regular events and serving a range of traditional and new cocktails. The ambiance at Tabula Beach Cafe will make you feel that you are sitting in Goa, and the beach is just around the corner.
The cafe is all about Music, all Wooden Decor, and much more, which gives you a place of a tropical touch. So if you want to have a beachy party, then head to Tabula Beach Cafe and enjoy your mood.  
Jungle Jamboree – Jungle Themed Restaurant

Jungle Jamboree is a jungle-based cafe which is located at many places in Delhi NCR like CP, Rajouri Garden, Gurgaon and many more. The cafe is all greeny and lighty to give you the exact theme of a jungle.
There is an Aqua Cave, The Forest Interior, and an Exquisite Outdoor Space to make it a heaven on earth. Jungle Jamboree is a place for people who love nature.
Apt for family dinners and get-togethers. Not just the ambiance, but the food is delicious, and a must-try is their Spring Rolls.  
Prankster – Back to School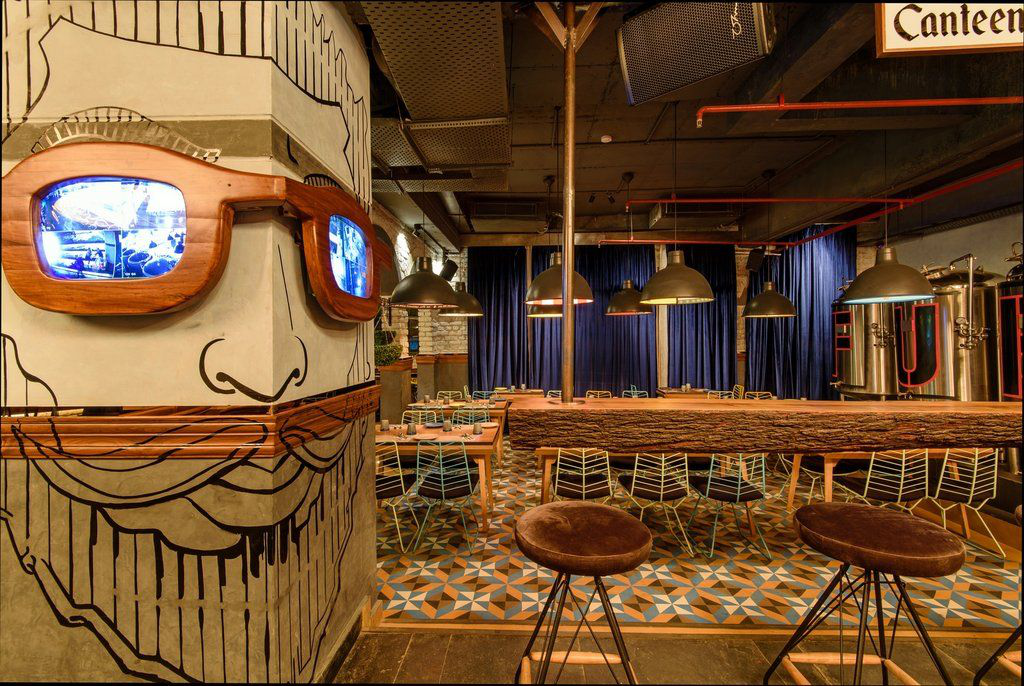 If you are missing your good old school days, then here is the Prankster Cafe in Gurgaon for you to go. Once you go to this cafe, you will revisit all your school day memories, be it your time spent in the canteen to the amphitheater, Dorms, Lab rooms, and more, and everything that will remind you of all the fun you had in your school.
Undoubtedly one of the unique restaurants in Delhi NCR, Prankster, should be everyone's weekend plans. You will also find yummy food, which makes you remind you of your Lunchtime. So get all your school friends together and go to Prankster!  
Lights Camera Action - Bollywood Centric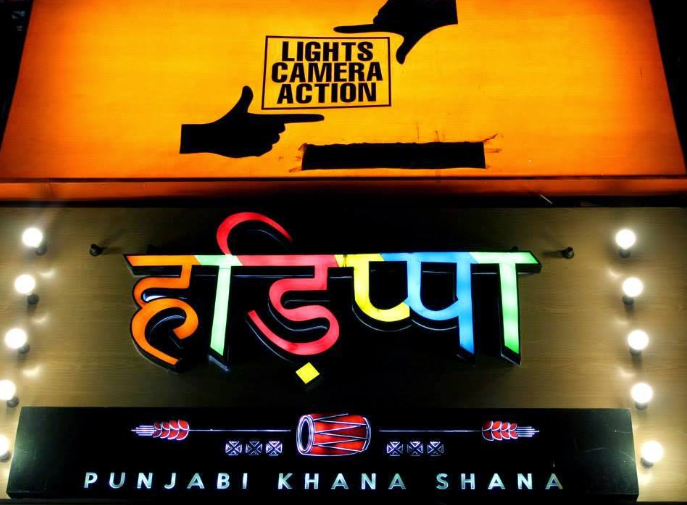 Lights Camera Action a Bollywood Theme based restaurant in which the ambiance is full of the movie buffs. It is ranked on 4th number in our best 7 Theme Based Restaurants in Delhi NCR. This place is for all the Bollywood and Foodie people once you visit this place then this Restaurant will be your ideal place to give a visit every weekend.
In Lights Camera Action, there is a pretty Terrace Lounge in which the ambiance goes well with the Bollywood theme decoration. The specialty of the Restaurant is that they serve with their tailored dishes influenced by favorite Bollywood movies.
The Lights Camera Action has a tailor-made menu, and it is smartly christened named after famous Bollywood dialogues and songs to fit in with the Restaurant's theme. LCA has situated in Rajouri Garden as well as Hauz Khas Village.  
Rang De Basanti Urban Dhaba – Movie Themed Restaurant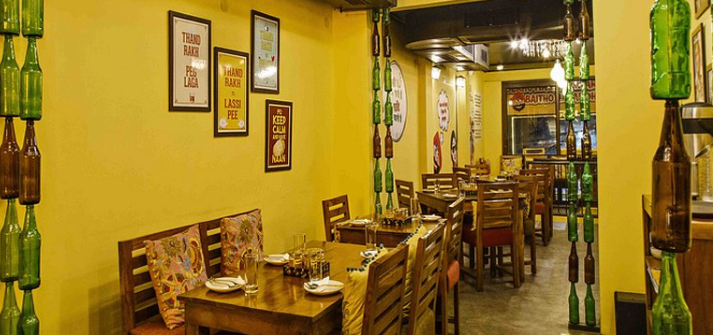 If you loved the movie Rang De Basanti then here is the Rang De Basanti Dhaba for you to have the desi feel. The Dhaba has a tractor inside the Dhaba, and they serve the authentic Punjabi dishes for the perfect desi vibes.
The walls are the Restaurant are painted in a Bollywood Movie Dialogues. So if you are looking for a Dhaba with a Bollywood Twist, then here it is the Rang De Basanti Urban Dhaba for you in Hauz Khas.  
Howzatt – Cricket Themed Restaurant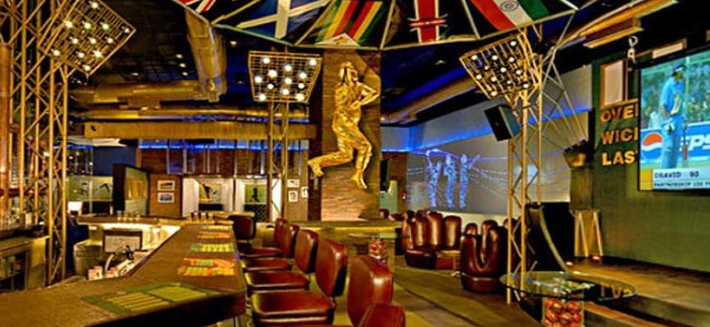 It's time to say hi to all the cricket lovers as you have a restaurant where you will get bowled with fantastic food and the surroundings. The Restaurant is entirely based on Cricket Theme, where you will find the Flags of all countries and a few Indian Cricketer's statues.
The Howzatt is in the Galaxy Hotel in Gurugram. Now, your imagination will come true as you can watch the telecast of a live match in the Restaurant. Glove-shaped seats, the massive screens, and everything else screams 'cricket.'
Even the names of the beers here are cricket jargon! The limited food menu doesn't disappoint as there is plenty to drink and plenty to watch on the big screens. Isn't it?
Farzi Cafe – Artful and Fusionist Theme Restaurant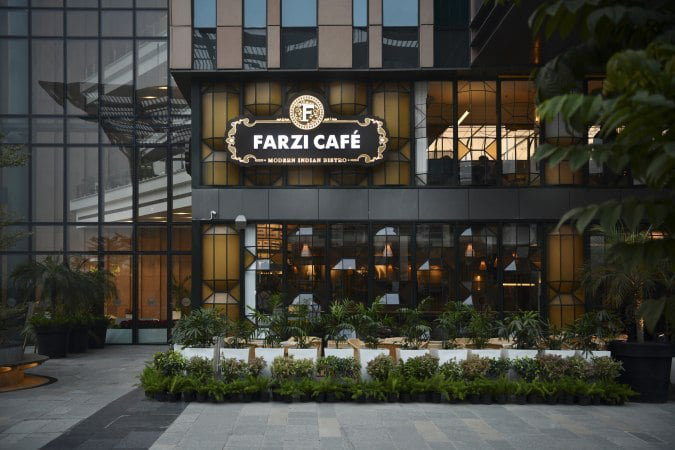 Farzi Cafe is a perfect place for the Artful, and Fusionist feels. As it is molecular gastronomy and ambiance of international standards, offering a high energy experience. Its fusion of Indian and global menu apart from ambiance makes this theme-based restaurant a quirky place to hang out.
The menu is the soul of Farzi Café, which takes on global convenience food using fresh and healthy ingredients and fusing them with Indian cooking styles and flavors.
This is one of the major reasons why this cafe is also a great hit among international tourists. So here we have mentioned the top 7 Theme Restaurants for you to go and enjoy the meal, Party, and more in the most amazing restaurants in Delhi NCR.