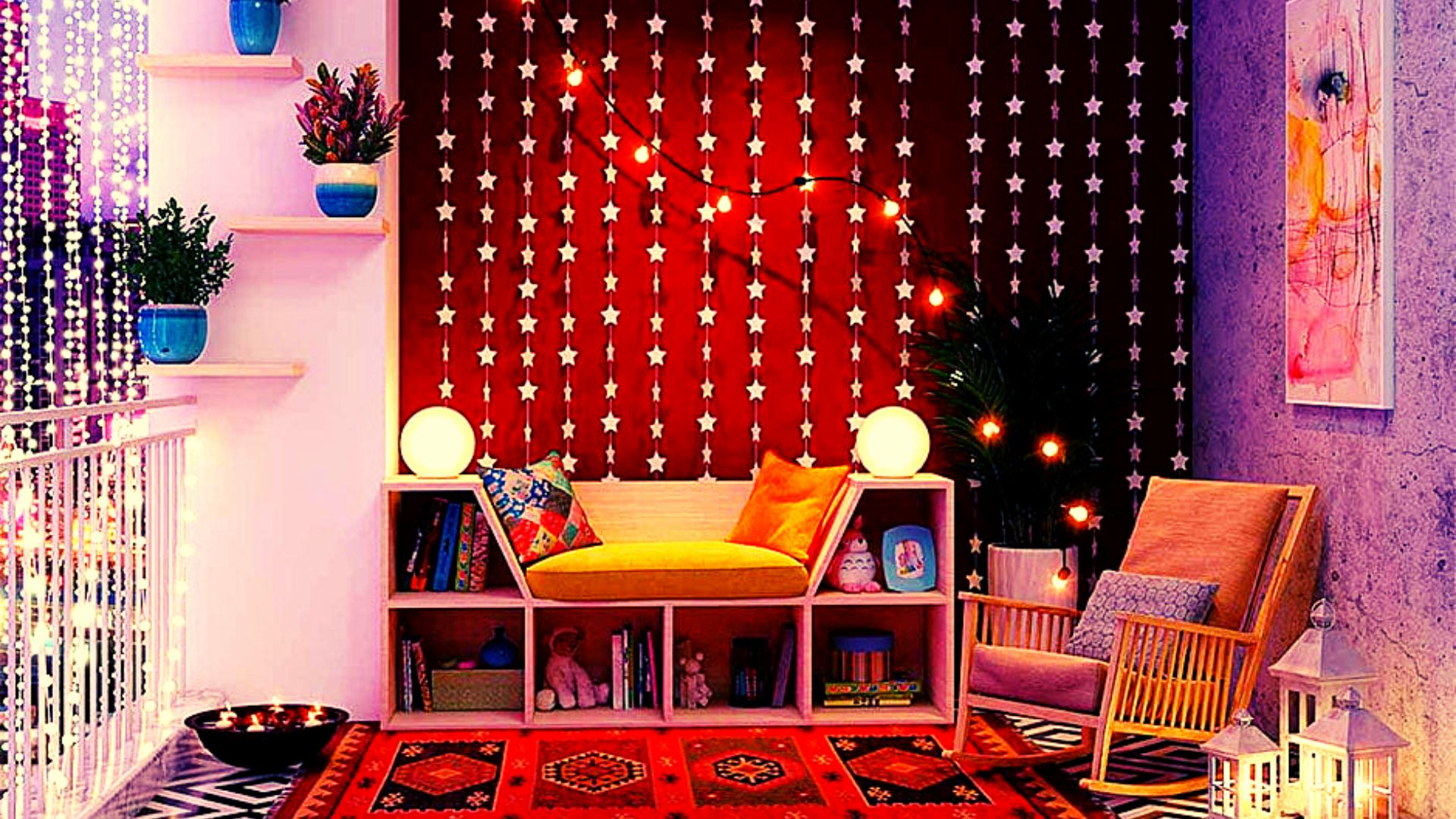 Diwali is an auspicious festival when you get to see beautiful lights, rangoli and diya everywhere. The smell of homemade kachoris, sweets, new clothes, worship rituals, everything makes us nostalgic and happy. It is the time when we meet our old friends, relatives, and greet each other with gifts. On this day you can use your imagination and decorate your home to any length. Let's make this Diwali unforgettable and leave your guests awestruck with your beautiful home like the apartments for rent in Fort Worth, TX.
Ideas to Make your House More Graceful :

1.Mandle the Candle!!

When your guests arrive your home the first thing they would notice is your table. As funny as it sounds, it is actually the truth. The centre table is surrounded by sofas and chairs so when your guests sit in their places they will notice the items displayed on your table. So, create your own showpiece for that place by filling a bowl with water, petals and placing floating diya or candles on it. This will be the centre of attraction for your drawing room. Use Flipkart coupons to buy Diyas/candles online.
2. Decorate with Lampshade

A lampshade or Kandils enhances the decor of your house. They are usually attached to a bulb that makes all the difference when lit. You can either buy it from the shop or make your own using cardboards or packing materials.
3. Diya Platter that Matter

A very simple way to lit up a room is to place a Diya platter on top of a diya/candle. This instantly gives the desired shadow shape that looks eye-catching. You can place it wherever you want, the centre of your room, table, or along the bedside.
4. The Holy Rangoli

Rangoli is an essential part of our festivals, especially on Diwali we could see different rangoli at every other house. To make your rangoli more attractive you can add diyas, flower petals, candles, or even small lamps to it.
6. Flashing the Wallhanging !!!

You can recycle a lot of items to create your unique wall hanging. A cardboard, newspaper, CDs, plastic bottles, you can use anything for making it. Either you can insert a bulb in it or hang string lights around it. It will instantly give an amazing look to your house.
7. Tea Light for the Sight

There are numerous types of tea lights available in the market. You can choose a waterproof LED tea light and insert it in water along with flowers and shimmers this will give such a beautiful sight that your guests won't take their eyes off it.
8. The Bright String Light !!

Everyone is aware of the string lights and most of us buy them when Diwali is around the corner. Instead of buying a Chinese light invest in String lights that are made in India they are much more durable and can be used for years without depriving on the quality.
9. Delight in Every Bite

We all make sweets or new dishes every Diwali. This year add a twist to your food and make your sweets in the shape off diya or write happy Diwali on them. This will enlighten the kids and they would love to try the sweet dish.
10. Bangle with an Angle

We all have a big box filled with bangles that are never used once worn in a wedding. This year make the best use of those bangles and make a flower shape tieing them together. You can use a wide ribbon to do this, now just place this at the centre of any empty wall.
This year implement these decoration ideas in your home and get all the appreciation for your talent.
Wish you all a very Happy Diwali!!!