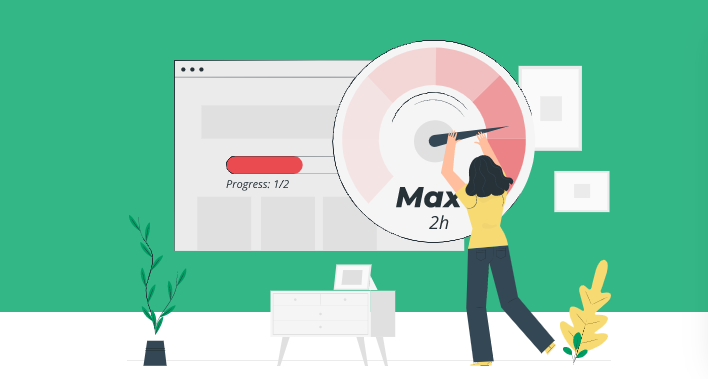 You need practice to write faster, and for practice to happen, you need an environment where you just can't slack off. Nevertheless, when you're just starting to write, and deadlines are tight, it takes a long time at first. Students often turn to the fast essay writing service because they are afraid of not having enough time to do the work on their own. Why does this happen, and how to shorten the time frame?
Don't Research Too Much

Before you can write about something, you have to gather information about the matter. It is the collection of information that takes up most of your time. Of course, data is essential, but it is because of it that the work time may be prolonged, and the result will not be any better. It's all a matter of banal sticking to the material.
You go from one source to another, start reading other people's essays, often having nothing to do with your topic, just because they are interesting. As a result, you gather as much information as would be enough for a dissertation, but you need to cram it into 1,500-2,500 words. Because of this, much more time is spent on the systematization of the material, but still, a lot of the data you find will not be included in the article. And you have spent 15, 20, 30 minutes studying them!
How to avoid this? First, you need self-organization, the ability to immediately see whether the text has something useful for your publication or it's just too damn interesting but off-topic. And, of course, it is the ability to abandon even a very interesting article if it's not useful for your work. Remember: the time you spend gathering information may well be reduced. It is not some fixed value; it all depends on your desire and practice.
Fight the Fear of a Blank Page

Sometimes it's hard to decide where to start with an essay. The blank sheet in front of your eyes is paralyzing and erases all thoughts in your head. You don't have to torture yourself to get the perfect introduction. You can start from another place or leave the introduction unsuccessful. Once the article is ready, it will be easier for you to rewrite it.
If you find it absolutely difficult to pull yourself together and write at least a line, try to start writing at least something. They say that the process itself helps you organize your thoughts and find that very introduction. Start by listing your main theses in a notebook. If you have no thoughts at all, get up from your desk and walk around the room. As a rule, good ideas come when you stop looking at the blank page.
Don't Distract

Interesting conversations with friends, funny blogs, entertainment websites, checking your mail, messages from friends — a great deal of these things are just waiting for you to relax and immediately pounce, distracting you from writing your essay.
Even if you check your email once every half hour or browse your social media page, your concentration is disrupted, and you'll need to force yourself to focus again.
In any case, keep distractions to a minimum: close all social media accounts, put your smartphone away, and use headphones with classical music if your roommate is distracting you.
Set Your Deadlines

If they don't give you deadlines, do it yourself. Try to set yourself a deadline in your mind, but a realistic one. Divide your work into stages and allocate a limited time to complete each element of the essay. Each time, try to make these deadlines less and less, thereby motivating yourself to cope with writing your essay faster.
Write Without Editing

Have you ever noticed a mistake as soon as you type a sentence and immediately started correcting it? You can write endlessly like that. It will be faster to describe all the plan points on the topic and only then proceed to edit. The whole thrill of the method is that the brain immediately concentrates on the thoughts, not the letters. It's just like the blind typing method.
Use a Template

A template doesn't kill creativity. It guides it, allows you to concentrate on the main thing, not to be distracted by routine.
Any essay has about the same structure:
An introductory paragraph, where you introduce the reader and present the thesis statement.
The main part with arguments and disclosure of the topic.
The conclusion, where you summarize our thoughts.
Your structure may be different. The main thing is to clearly understand why you need it and stick to it. If it doesn't work well, you have to change the template.
Introduction at the End

The first paragraph is difficult to formulate. Because it is the second most important after the title. The introduction should be short, succinct, and explain why your audience should read the text.
Sometimes the whole process of writing stops because of the raw first paragraph. Do not torture yourself. It is easier to skip the difficult moment and finish writing the introduction when the whole text is ready.
Remember that hasty climbers have sudden falls. You should not expect to cope with the first essay in no time. It takes both writing and time management practice to enhance your skill and achieve better results.