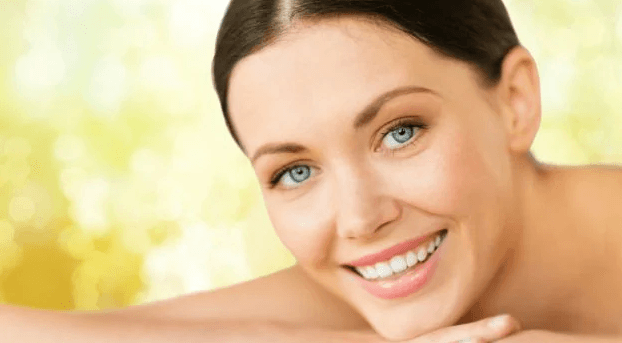 The season of winter is not at all fun for skin, it takes a toll a lot. Cold weather and low humidity levels of winter always result in dry air, which then steals the moisture from the skin. Without the proper care, your skin will become dry, flaky, and red. And, the winter wind will worse the skin woes even more. But we also can't completely rely on beauty products available in the marketplace because most of them contain chemicals and artificial ingredients. Alternatively, you can go for the products that are available at our home to improve your skin condition. Also, you can use baba Ramdev products as they're claimed to made up of natural ingredients, checkout the Patanjali beauty products list online and choose the best one for you. Besides this, if you're in the search for the best solution, then here is the list of top 10 effective home remedies to keep skin moisturized and glowing in winters. Try these tips and add into your winter skin regime for a glowing skin.
1.Milk and Almond Face Pack
Almonds are the great source of vitamin E and essential fatty acids. On the other hand, milk is a wonderful moisturizer for the skin, which heals the dry and flakes of skin. Also, the acid content and enzymes present in the milk exfoliate the skin and make it supple, soft, and glowing. So, when you apply the combination of both these ingredients it will reduce the dryness and make your skin more subtle.
Ingredients
1 tablespoon almond powder
2 tablespoon milk
How to Apply?
Make a paste of 1 tablespoon almond powder and 2 tablespoon milk
Keep it for 10 minutes to ensure the complete mixing
Massage gently and wash off with the water
2. Avocado and Honey Face Mask
Honey and Avocado are both amazing humectants and aids to cure dry skin problems during winter. Because Avocado is a rich source of vitamin E & C, healthy fats, and carotenoids. This, in turn, protects the skin from free radical damage and keep it hydrated for all day long. Besides the moisturizing properties, the mixture of avocado and honey fixes the skin woes and keeps it rejuvenating.
Ingredients
½ avocado
2 tablespoon honey
How to Apply?
Make a paste of avocado and pour the honey on it
Whip it properly to make a stable mixture
Apply the mixture on your face and neck
Let it dry for 10-15 minutes and then rinse with water
3. Banana Mask
One of the best natural moisturizer and nourisher for the skin, the banana as a fruit is a blessing for the skin. The massage with the pulp on the skin can make the driest of skin smooth and soft. As, it is the rich source of moisture, potassium, and vitamin E and C. This, in turn, promotes clear and soft skin.
Ingredients
1/2 ripe banana
1 tablespoon honey
How to apply?
Mash the ripe banana and put a tablespoon honey
Mesh the banana well so no big lumps remain
Apply this on your face and keep it on for 15 to 20 minutes
Rinse it with water
4. Strawberries Mask
Strawberries are highly rich in vitamin C and aids in relieving dryness. It makes the skin soft, moisturized, and smooth. Adding on, strawberries are the natural exfoliant, which helps to remove the dead cells and impurities from the skin. By eliminating all the impurities from the skin it brightens the skin tone. The fresh and creamy texture of this natural facemask will moisturize your skin. If you're allergic to dry skin then please add a teaspoon honey or two to the facepack instead of face cream.
Ingredients
2 to 3 strawberries
1 teaspoon honey
1 tablespoon fresh cream
How to apply?
Mash the strawberries and add honey into it. Stir it well
Apply this on the face evenly, avoiding the eyes and lips
Let the face mask dry for 10-12 minutes.
Rinse with lukewarm water
Rinse with cold water to close the skin pores
5. Buttermilk and Yogurt Face Pack
Yogurt contains calcium, zinc, vitamin B6, and other necessary enzymes which are effective to keep skin glowing. On the other hand, Buttermilk contains lactic acid that has a mild peeling property and aids to clear dry and dull skin in winters. Moreover, the mixture of buttermilk and yogurt soothes the itching and irritations that come with the dry skin. A person who is allergic to milk products should avoid the use of buttermilk.
Ingredients
1 cup buttermilk
1 cup yogurt
How to apply?
Mix yogurt and buttermilk in equal quantity
Apply the mixture all over your body and leave it on facial skin about 15-20 minutes
Rinse it with water
6. Raw milk and honey
The moisturizing benefits of honey are not hidden from all of us. Milk will help in firmly eradicate dry and flaky skin and makes your skin smooth. It contains healthy fats and amino acids and works as a good moisturizing agent. So, don't afraid to take 2 teaspoons milk powder + 1 teaspoon honey and some water. Whip it perfectly to make a thick textured paste and apply on your dry skin. Let it dry naturally and rinse off afterward. Repeat this process at least twice a week to cure dry patches from the skin.
Ingredients
1 tablespoon honey
Cotton ball
2 tablespoon raw milk
How to apply?
Add honey into the milk
Plunge cotton ball into the mixture of milk & honey
Then, apply it on the facial skin and other dry areas of your body
Keep it for 10 minutes to make it dry naturally
Rinse with water
7. Sunflower oil
Sunflower oil has emollient properties that help the skin to retain its moisture. Vitamin E helps trap moisture inside the skin cells, keeping skin hydrated for long. This natural home remedy works best before going to bed. The oil has natural calming properties that uplifts your skin's moisture retention capacity and is beneficial for dehydrated and sensitive skin. The consistent application of sunflower oil will eliminate the dead cells and impurities and leave behind moisturized and smooth skin.
Ingredients
A few drops of sunflower oil
How to apply?
Apply a pea size amount of oil on your face and massage firmly in upward right motion with your fingertips.
Let the oil be absorbed naturally into the skin.
There is no need to wash it off
8. Glycerine
Glycerin works as an amazing moisturizer for skin. It makes your skin absorbs water from the air to reduce the dry and dull patches on your skin. It's therefore very useful in winters as it can be directly applied on the skin as a moisturizer. All you need to do is to dab a cotton ball into the glycerin and apply it on your facial skin. The application makes your skin to feel soft, supple, and subtle. This remedy is also renowned for its emollient properties that work to heal dry, irritated, and rough skin.
Ingredients
How to apply?
Wash your face with lukewarm water and pat it dry completely
Leave it slightly moist
Plunge the cotton ball in the glycerin solution and apply on the facial skin(Avoid the eyes and lips area)
Leave the glycerin, don't wash it off
9.Olive oil and egg yolk face mask
Olive oil is a rich source of vitamin E and K and contains natural antioxidants. And, egg yolk is rich in vitamin A and lecithins that nutrify the skin and heals dryness. So, on the regular application of this face mask during the winter will give your skin a youthful texture.
Ingredients
2 egg yolks
3 to 4 drops olive oil
How to apply?
Add egg yolks to olive oil and stir them effectively to make a stable mixture
Apply it on your face and keep it on for 20 minutes
Rinse off with water
10. Lemon and Honey Solution
Lemon is an amazing source of vitamin C while honey has anti-inflammatory properties. It helps to soothe irritated, itchy skin during the cold winter months. Both the ingredients will lighten your skin tone and add firmness to your dry skin and make the skin more elastic than ever. The mixture is also very effective in reducing redness, chapping, itchiness and keeps skin more healthy throughout the season. After this remedy, apply a good moisture on your skin to increase the effect of this home remedy.
Ingredients
2 tablespoon honey
Cotton ball
Half lemon
How to apply?
Squeeze out the juice from half a lemon and add honey to it
Mix and apply it on your face with the cotton ball
Leave it for 10 minutes and then rinse it with lukewarm water
So, now that winter is setting in, your skin may be covered with layers and layers of clothing. However, that doesn't mean you should leave to take care of your skin. Howbeit, you will flaunt that cute dress in summer? All the above mentioned natural home remedies are very effective in keeping your skin soft, glowing, and supple. Choose, the one which will be going to work in making your dry skin healthy and rejuvenating.