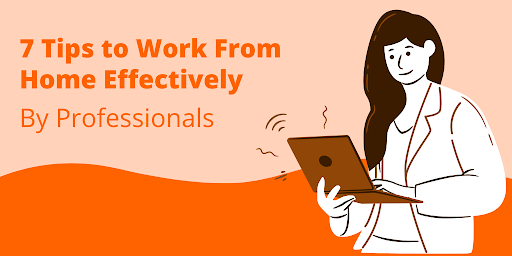 Are you new to working from home? Don't worry because we have some effective tips that can help you while working from home. Work from home sounds relaxing and fun but if you are inexperienced it might get intimidating as well. Because of Lockdown and Self Quarantine many of us are Working from home and there are many 1st timers in the Work from Home list who have no idea how to work it out. Your work from home can go smoothly if you know how to be productive even when you are not in a office environment.
Here we have some Work from home tips from experienced people who have done it successfully.
Start By Setting up a Workspace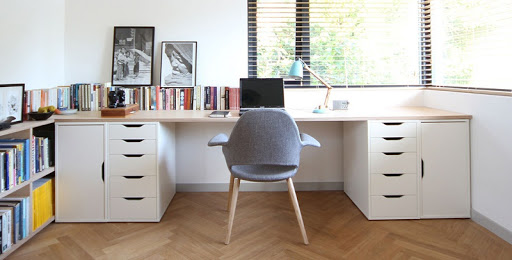 A workspace is important to keep you focused when you are working from home. You need to find a Workspace be that a desk or your sofa where you can comfortably work for hours and stay focused. A designated place for work help you concentrate better.
Maintain a Daily Routine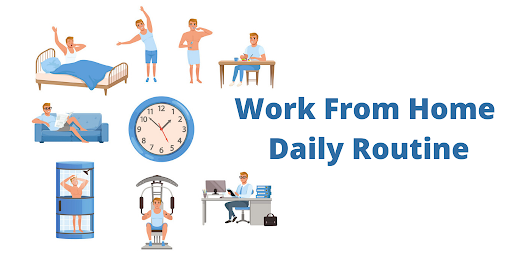 While working from home you need to have a proper daily routine that you follow each and every day. Start your day with waking up early, take a shower, and have your breakfast before you start working.
This way you will have a good start every day. But the most important thing is no matter how you plan your Daily routine while working from home you need to stick to it.
Have a To-Do List to keep you Motivated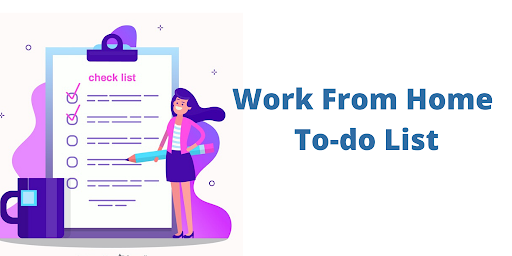 Create a to-do list every day that defines your goals you need to achieve. List down the tasks you are going to perform on the basis of priorities. This to-do list reminds you of your goals for the day or week or month and it also helps you monitor your progress and accomplishment. 
Know your Tools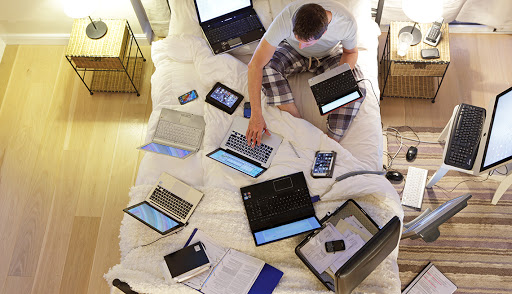 Knowing what tools you need while working from home is essential. There are times when things can go wrong like your laptop might die or your mouse gives up. To overcome such situations you always need to have an alternative for your laptop, an extra mouse, and any tool you need by your side. Also, a robust internet access is important while working from home.
Communicate with your Colleagues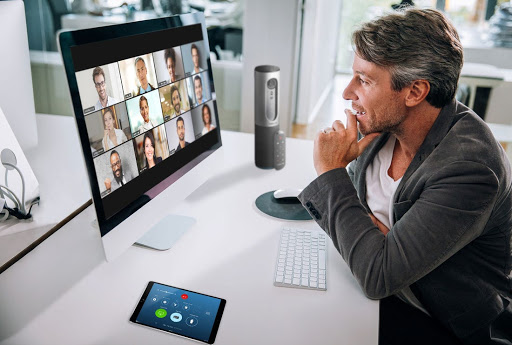 While working from home it is extremely important to communicate with your colleagues. Check-in with your colleagues, manager, and boss time to time. This way you can keep them updated about your work schedules and deliverables. Communication is important but being considerate is a necessity.
While planning a remote meeting consider everyone's schedule and make sure everyone is available to join the meeting.
Take Breaks to Relax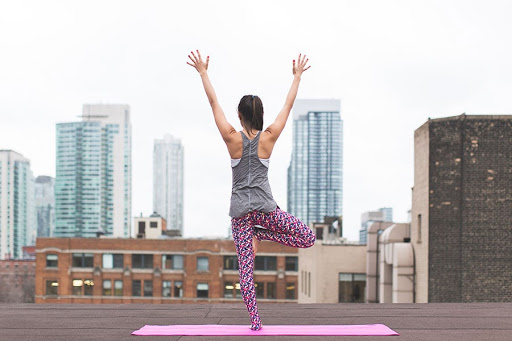 Even if you are working from your home, your comfort zone you need to take time out and relax. Balance between work and life is very important. Therefore give yourself some time and do some leisure activity like yoga or cooking or anything you want too.
While taking your break keep a reminder or set a clock so that you get back to work on time and it doesn't hamper your productivity.
Curate a Work From Home Playlist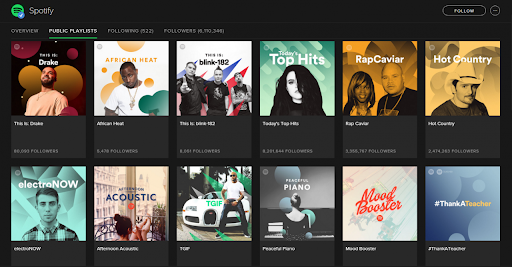 If listening to songs while working keep your mind fresh then prepare a work from home playlist that you can tune in while working. Also, you can share your playlist with your colleagues so that they enjoy the vibe as well.
If you keep these tips in mind and work accordingly you can stay productive while working from home.
Always start with a plan so that you never fall out of the track. Good Luck!!