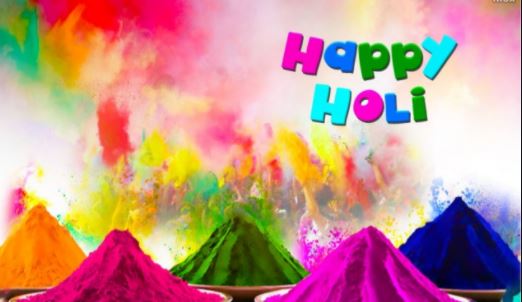 Joyous celebrations of Holi welcome spring. Holi Festival is all about having fun, celebrating with friends and family. Holi is incomplete without colour, delicious food and Holi songs.
Applying colors and splashing water is the real essence of this festival. The colors symbolize purity, love, and fertility. The hazardous Holi products and dry chemical colors lead to environmental degradation. Apart from harming your skin, hair, and eyes, the chemical colors are hazardous for nature.
This year pledge to protect society and environment by celebrating an eco-friendly Holi. You can have unlimited fun by adopting some simple tips.
Play with Homemade Colors

Sandalwood, turmeric, and henna are some of the ingredients available in your kitchen that can be used for homemade colors. These products are amazing for skin also add jasmine, marigold, beetroot, and roses to up the beauty quotient.
Organic colors are also available in the market, add them to your Holi Shopping list just in case you don't have the time to prepare colors. These are easily washable, gentle on skin, and smell great. Flower petals and saffron can be used to make amazing aromatic colors.
Holika Dahan by Lighting Diyas

Burning of Holika marks the triumph of good over evil. On the eve of Holi, people collect broken furniture, wood etc to burn Holika. This bonfire signifies the victory of good over evil and is a tradition in the north India. The pyre is lit after sunset with people singing and dancing around it.
The Bonfire apart from wasting wood, also leads to pollution. Many trees can be saved by opting for eco-friendly means such as lighting diyas.
Dry Holi – Pledge to Preserve Water

Celebrating a complete dry Holi may not be possible but decide beforehand the amount of water you want to use and save water for a better purpose. Many cities across the nation are facing water scarcity, water is precious and wasted during Holi. You can easily choose to celebrate a dry Holi with organic colors.
Community Celebrations – Include everyone in your Holi Part

Celebrating Holi at a designated place keeps your house clean and further reduces the wastage of water. It prevents from going overboard with the spending by proper planning the event. Also, the true spirit of this social festival can only be witnessed at such places. Community gathering and exchange of gifts completes the festival of colors with immense joy and fervor.
Recyclable Items – Save Money and Conserve Nature

The use of recyclable things is a better option in comparison to one-time use items. The pichkaris and water guns can easily be preserved for next year. Recycling diminishes the negative impact on the environment by reducing the demand for raw materials.
Be Safe- Avoid the Use of Balloons

Water balloons that produce a chance of injury can be shed to make the festival safe. These items are made of plastic that is most dangerous for the environment. Limiting the use of plastic is the primary focus for preserving the nature.
Go Natural – Celebrate the Festival with Flowers
Flowers are the most adorable way to celebrate Holi. The festival also signifies love, making it adequate to celebrate with flowers. Most importantly take proper care to throw them in the dustbin after you are done with the celebrations.
Tilak Holi – The Age Old Practice

It is the simplest way of celebrating the festival, in fact Tilak Holi is an age old custom followed to greet the elderly in the family. In the morning of the festival, younger members touch the feet of elders who in response put a tilak on their forehead.
Spread Awareness

Not only play an eco-friendly Holi yourself, but encourage your friends to follow such safe practices as well. The more people join the initiative better it is for the nature.
Special Delicacies to Complete the Celebration

Holi celebration demands Best Traditional Holi Foods and the list for Holi delicacies in India is a never-ending. You have Gujiyas, Malpuas, and thandai which are must haves of the festival.
These mouth-watering foods add colors to your eco-friendly celebration. A 20-minute walk in the morning will be fine to overcome the guilt of breaking your diet plan.
Make Sure You Clean After Holi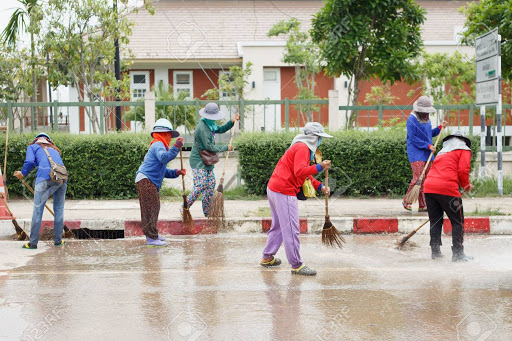 This Holi takes responsibility and after the fun session is over gather everyone around you to clean the mess you have created. You can also join any NGO or local organizations who conduct cleaning drives at beaches, neighbourhoods, or just along the streets.
Avoid Using Irrelevant Products

This Holi avoid using anything that can be carful to others just in the name of fun. Don't use harmful products like oil paints, petrol, mud and other chemical-based product during Holi celebration. These products can cause serious health hazards and are irrelevant to the festival theme.
Make the festival of colors more special by following safety tips and take the pledge to save the nature by going eco-friendly. FreeKaaMaal wishes you a colorful and safe Holi. Get Holi online deals of 500+ e-retailers from our offers page to make your celebrations grand.