You can't fill a cup which is already full? Well take a new Taiwanese cup and fill that. Microsoft has introduced a new smartphone enwrapped with windows as OS and broke the pattern of with Nokia. Since a long time Microsoft has been introducing its operating system in various Nokia handsets. It has been successful enough through a long period of time but now along with its Nokia pact, Microsoft has set off to make a new ally in the league.
Its hard for a company to make a new market for itself but its easy to get in the market with a well established brand. That is what we can observe from an unexpected amalgamation of these two companies. With an exclusive two years contract, HTC is launching a brand new handset in its popular M8 series with Microsoft's windows 8.1 in HTC M8.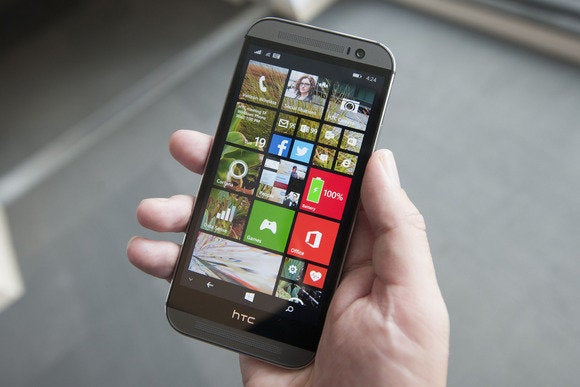 The smartphone has been exclusively launched with a starting price of $99 i.e a lot cheaper than other handsets in this range. Lets talk about the features this latest product of HTC holds.
| | |
| --- | --- |
| Operating System | Windows Phone 8.1 operating system, Snapdragon 801 quad-core chipset |
| Ram | 2GB |
| Storage | 32GB |
| Display | including a 5-inch 1080p display |
| Camera | Duo Camera with Ultra Pixel Technology sensor with a resolution of 4MP, as well as a 5MP camera on the front. |
| Physical attributes | Same as previous versions of M8 |
Though it looks exactly the same as previous versions of the M8 series of HTC, the Microsoft enabled operating system windows 8.1 gives the user an exceptional experience. Though it is same as any other HTC one but the black,white and orange look gives a smart and vibrant look to it. The touch screen is smooth and very much 'finger-friendly' the price seems to be a lot more 'pocket-friendly' than other phones in the range.
It has been a few days since the initial news break of this brilliant product. But as far as I see, the product would be a huge success in India. If marketed properly and with a pre-entry "buzz", this smartphone will take HTC up to a new level of sales figure, check hbcontrols.com. A rush towards Asus and Xiaomi-Mi3 has shown that the customer in India wants to have a good handset in a reasonable price. Despite of running toward status (iphone) customers are trying to make 'smart' decisions to buy the right 'smart'phones which could suit their pocket.
HTC already have a market in India where people advocates for the brand. This in combination with windows 8.1 would take the demand up to a great extent. $99 comes to about Rs 6,000 which is a very reasonable price with all the feature it is providing. If it comes to India, HTC have to face competition from Motorola Moto E, Micromax Canvas Entice A105 and Micromax A93 Canvas Elanza none of which have the potential to challenge it over features and specifications M8 is delivering as of now.