What if I say that making Payment at your local store is going to be as easy as to text your friend, that too from an app you use the most! Yes, you read it right. Soon Whatsapp is going to launch the payment feature on its platform.
According to the source, this feature of digital payment will go live on Whatsapp from the end of February.Earlier there were some reports of adding this feature on WhatsApp in December 2017, but it did not happen due to some reasons.But, now users will be able to use this digital payment method from next month.
Whatsapp digital payment method:-
online payment feature of Whatsapp is going to be live at the end of this month. We have the news that the product (Whatsapp digital payment method) is in its final stage of testing(End User testing).
A source from the development of the feature told Economic Times, the feature is in beta testing (end customer testing).
He said, "The platform is in beta stage, with one of its partner banks, and we expect the product to go live for consumers by the end of the February, depending on how the trial works out."
Making a payment method as simple as a text message is not an easy task, Lots of encryptions are applied to save the consumer's data from hackers.So, this could be the reason that this feature was not launched in December 2017.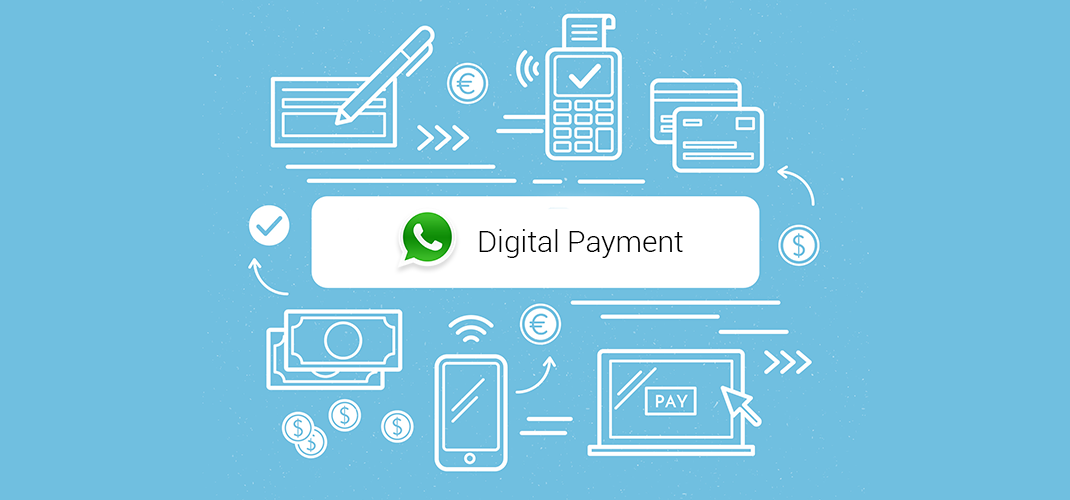 Let me tell you that Whatsapp had received the Indian government's approval to integrate UPI, to their payment system back in July 2017 and Whatsapp is in the process to integrate its Unified payment interface platform (UPI) with other famous Indian Banks like SBI, HDFC, Axis Bank etc.UPI will let you use your different bank accounts from a single app.
The central government has allowed integrating the UPI in many E-wallets and payment methods like Paytm, Google Tez etc. Even BHIM which is government's own digital payment app has UPI integration.
Whatsapp has already announced and tested the feature with MakeMyTrip and BookmyShow in India.With this feature, Whatsapp is aiming to connect the small businesses to their potential customers easily in terms of making payments.According to report, this feature will also help customers, to get the information about the store, Address, contact details and website of the store.
Digital payment method is growing in India and after demonetization, people are accepting it and making the payments using different applications for the same pacificdreamscapes.com. So, launching this online payment feature will be beneficial for Whatsapp and people will accept it soon.
Highlights of Digital payment Feature Of Whatsapp:-
1.Easy payment:-
This feature of WhatsApp will make the digital payment method as easy as a text message, and it will be encrypted at different levels. Like other online payment apps, payment from Whatsapp will also be easy but I think it will be used the most as almost everyone uses Whatsapp in India.
2.UPI included:-
This feature will be integrated with UPI (Unified payment Interface), that means you will be able to connect your different bank accounts into one application.This integration will also let you do the bank transaction just by a simple click.
3.Safe:-
Encryption will be applied on different stages of this application so that you can do the safe transactions, So I Think this feature will be worth to wait.
Although there are apps available which provide digital payment and the even Indian government has its own application for the same.Recently Hike introduced the same feature of cashless payment and did 10 million transactions in the month of June, which is a big number.
Since whats app is more popular than any other application, so I think people will accept this feature soon on this application other than Hike, paytm etc.