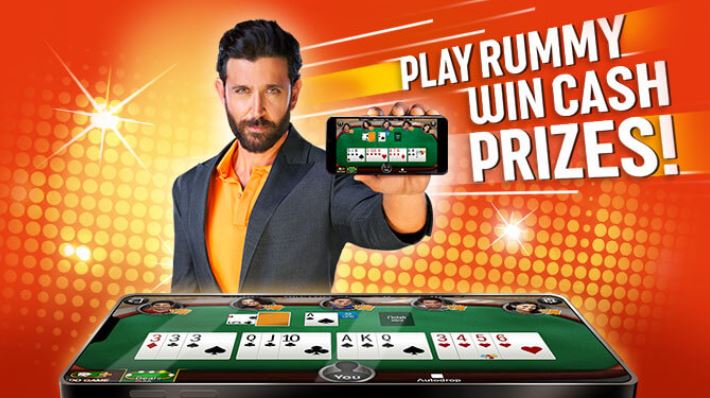 Have you ever wondered why Rummy is so popular? When something is rewarding, people start following it, and the popularity increases, right? That's just the way it is with Rummy.
Rummy is a game that offers a lot, including cash rewards, loyalty points, and other benefits. The game is very beneficial by its nature. You can reap rich rewards if you are willing to invest some cash. And Online Rummy online isn't anything different.
When it comes to the best rummy apps, RummyCircle is the name that comes to mind instantly.
Introduction to RummyCircle's Loyalty and Rewards Program

RummyRewards is the loyalty and rewards program of RummyCircle. The program rewards users for playing on Rummy Circle. It is simple, play cash games to get two types of points.
For every Rs. 50 spent in cash games; you get 1 loyalty point and 1 reward point. Both types of points that you get can be redeemed for a host of attractive rewards.
Difference Between Reward Points and Loyalty Points?

Loyalty Points are non-redeemable; they determine your club status. Loyal Points expire over a month, and the counter is set back to zero at the start of each month.
On the other hand, Reward Points are redeemable, and they can be redeemed for tournament entries and lucrative bonuses and can also be withdrawn as cash.
How to Redeem RummyCircle Reward Points?

It is easy to redeem reward points to a host of redemption options from the RummyRewards Store of the best Rummy app.
The reward points can be used for entry to certain tournaments. Select the option in the RummyRewrds store, and the tournaments will be displayed under the Reward Points Tab.
You can also redeem reward points to win up to a 100% bonus on a cash deposit. The maximum cash bonus you can win is Rs. 1000. The cash bonus will reflect in the bonus section of your RummyCircle account.
Reward points can be redeemed for a Prime bonus of up to Rs. 5,000. You can win a prime bonus without making a cash deposit. You need to select the Redeem option on the Prime Bonus tile in the RummyRewardz Store.
Redeem reward points for instant cash. You can withdraw up to Rs. 1000 cash by converting your reward points. On the instant cash tile, select the redeem option to withdraw the cash.
Benefits of Loyalty Points

Loyalty Points are non-redeemable. But they are essential since they determine your club status. To upgrade your club status, you need to make certain loyalty points in the qualifying period.
You automatically become a club player once you play Rummy for real money. The club status is displayed on the header section of the Rummycircle website. Your club status is automatically upgraded once you get the eligible loyalty points for a particular club.
Club validity is the time for which the current club status will remain active. However, if a player attains loyalty points to qualify for a higher club, the status is upgraded immediately. By getting loyalty points, your club status is upgraded which automatically makes you eligible for a host of benefits. With a higher club status on RummyCircle, you unlock multiple benefits, such as access to exclusive tournaments and bonuses.
For instance: You need to acquire 16,000 Loyalty points for 3 consecutive months to become a platinum Elite player. Once you join the Platinum Club, you are eligible for various benefits such as a dedicated relationship manager, access to elite tournaments, cash bonuses & more.

Conclusion
Online gaming platforms are not only for entertainment but also allow players to show their skill set and knowledge to win exciting rewards. RummyCircle rewards you with reward & loyalty points just for playing Rummy. The reward points can be redeemed for various benefits and instant cash in easy steps.