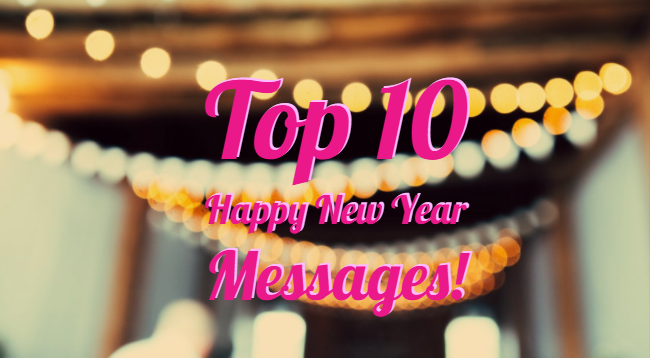 New Year is about to come, and everyone might have started to wish a prosperous and fantastic New Year to all your friends and family as this is the time where you forget everything from the past and start a New Year with a smile, love, laughter, and more.
Also, you can start your beautiful 2020 with New Year Online Offers 2020 to bring out the best and celebrate you New Year with pride. New Year is the time when we all search for the best messages to send to our loved ones. Vibrating in the New Year is cause for celebration by spending time with friends and family, find more here.
A lot can happen in a year, from the good, the bad, and ugly, this may seem like an underestimate for most. A time of new beginnings and fresh starts also comes with a time of thinking.
Whether your decisions consist of keeping your hands out of the cookie jar or giving your heartfelt word to work on relationships with loved ones, it can take work.
So to forget all the past and bring 2020 with smile, love, and forgiveness we have given the top 10 Happy New Year Messages for your loved ones to send them and show some love.  
Welcome 2020 With These Amazing New Year Messages
Here are the top 10 New Year wishes for you to send to your loved ones now and then.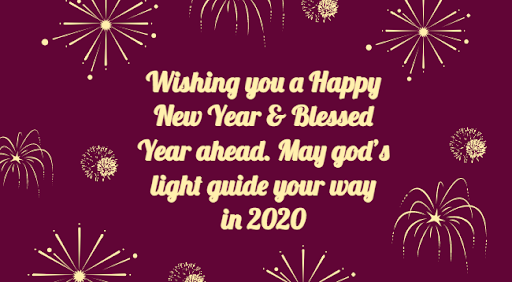 "Wishing you a Happy New Year & Blessed Year ahead. May God's light guide your way in 2020"
 Send this Message to your loved ones I am sure they will smile when you will send them this amazing crafted message.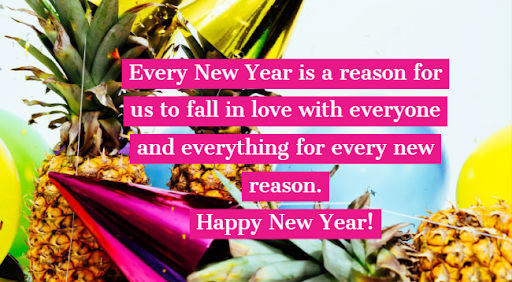 "Every New Year is a reason for us to fall in love with everyone and everything for every new reason. Happy New Year!"
 Bring 2020 with lots of love and luck to everyone by sending this beautiful message to all your friends and family.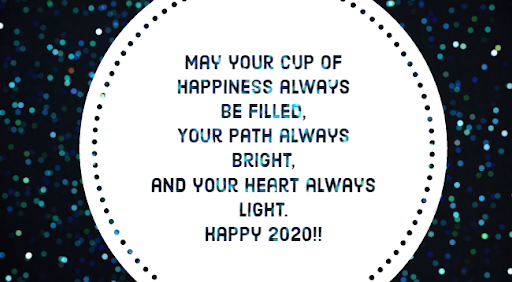 "May your cup of happiness always be filled, your path always bright, and your heart always light. Happy 2020!!" Let there be some goodness in 2020 by sending good wishes."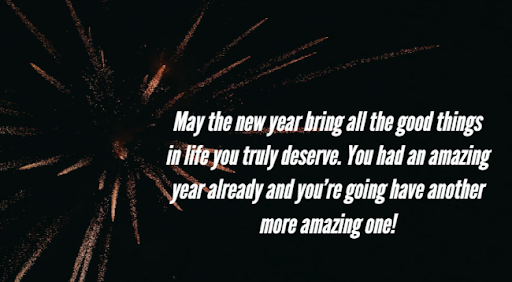 "May the New Year bring all the good things in life you truly deserve. You had an amazing year already and you're going to have another more amazing one!"
 Be amazing in 2020 with lots of love and luck with the best wishes for your loved ones.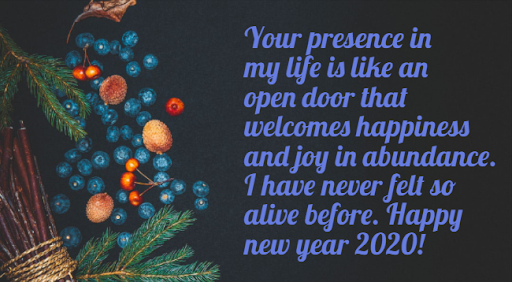 "Your presence in my life is like an open door that welcomes happiness and joy in abundance I have never felt so alive before. Happy New Year 2020!"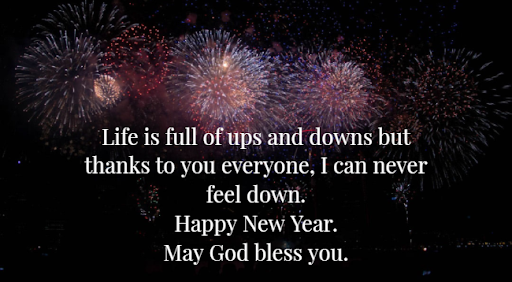 "Life is full of ups and downs but thanks to you guys, I can never feel down. Happy New Year. May God Bless You!!"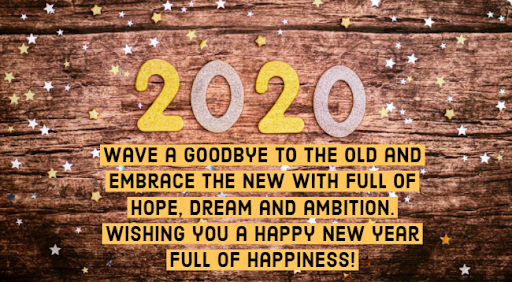 "Wave goodbye to the old and embrace the new with full of hope, dream and ambition. Wishing you a Happy New Year full of Happiness!"
"May the 12 months of the new year be full of new achievements for you. May the days be filled with eternal happiness for you and your family!"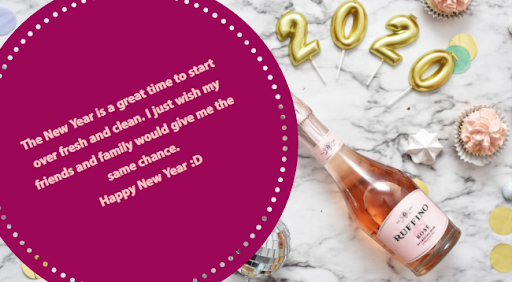 "The New Year is a great time to start over fresh and clean. I just wish my friends and family would give me the same chance. Happy New Year :D"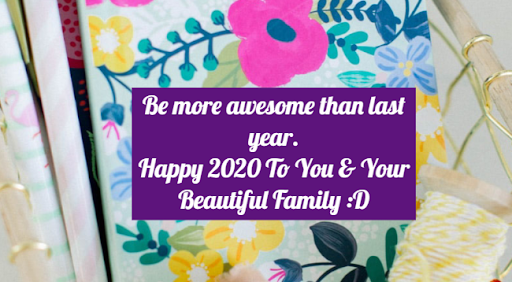 "Be more awesome than last year. Happy 2020 to you & your beautiful family :D"