Hailing down with words, Swati is a trend veteran.

Latest posts by Pooja Sharma (see all)
In the modern world, one of the most important and necessary items of use is a computer or a laptop. A laptop is a more compatible and compact version of a computer which plays a vital role in his every day work and is of great help. Here are the laptops having specification of 3GB RAM & 500GB stotrage and that actually comes under Rs.30,000. Have a look! 
1. Dell Inspiron 15 3551 Notebook (PQC/ 4GB/ 500GB/ FreeDOS)(X560139IN9) - Rs.19599
Specification: 
Intel Pentium Quad Core
Quad Core, 2.16 GHz Clock Speed
Intel HD Graphics
15.6 inches, 1366 x 768 pixels Screen
2. HP 15-ac101TU (N4G35PA) Laptop (5th Gen Ci3/ 4GB/ 1TB/ Win10)- Rs.29990
Specification:
Dual Core, 2 GHz Clock Speed
Intel HD Graphics 5500
15.6 inches Screen
3. Lenovo G50-80 (80E5020VIN) Notebook (5th Gen Ci3/ 4GB/ 1TB/ FreeDOS) - Rs.27209
Specification: 
Dual Core, 2.1 GHz Clock Speed
Intel HD Graphics 5500
15.6 inches, 1366 x 768 pixels Screen
4. HP 15-af114AU Notebook (APU Quad Core A8/ 4GB/ 1TB/ Win10)(P3C92PA) - Rs.25490
Specification:
AMD Radeon R5 Series Graphics
15.6 inches, 1366 x 768 pixels Screen
5. Lenovo Ideapad 100 80MJ00B3IN Laptop (PQC/ 4GB/ 500GB/ FreeDOS) - Rs.18500
Specification: 
Intel HD Graphics
15.6 inches, 1366 x 768 pixels Screen
6. Dell Inspiron 3542 Notebook (4th Gen Ci3/ 4GB/ 1TB/ Win8.1) (3542341TBiS1)- Rs.29500
Specification:
Intel HD Graphics 4400
Dual Core, 1.7 GHz Clock Speed
15.6 inches, 1366 x 768 pixels Screen
7. Dell Inspiron 15 3541 Notebook (APU Quad Core A6/ 4GB/ 500GB/ Ubuntu/ 2GB Graph)- Rs.18872
Specification:
2048 MB AMD Graphics Card
Quad Core, 1.8 GHz Clock Speed
15.6 inches, 1366 x 768 pixels Screen
8. HP 15-ac122TU (N8M18PA) Notebook (5th Gen Ci3/ 4GB/ 1TB/ FreeDOS) - Rs.25849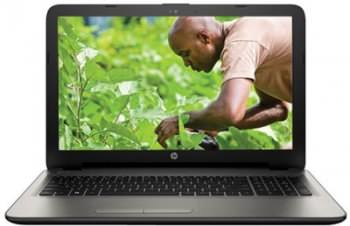 Specification:
Dual Core, 2 GHz Clock Speed
0.13 GB Intel Graphics Card
15.6 inches, 1366 x 768 pixels Screen
9. HP 15-AF002AU Notebook (AMD APU E1/ 4GB/ 500GB/ FreeDOS) - Rs.18299
Specification: 
Dual Core, 1.4 GHz Clock Speed
AMD Radeon R2 Graphics
15.6 inches, 1366 x 768 pixels Screen
10. Lenovo G50-80 (80E502Q8IH) Notebook (5th Gen Ci3/ 4GB/ 1TB/ FreeDOS) -Rs.24579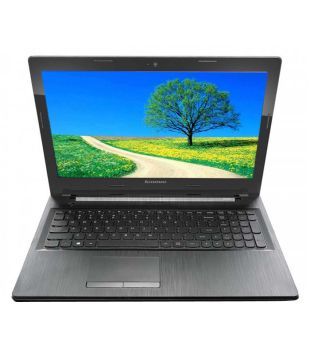 Specification:
Dual Core, 2 GHz Clock Speed
Intel HD Graphics 5500
15.6 inches Screen
Image Credit: flipkart.com , Snapdeal.com, Amazon.in