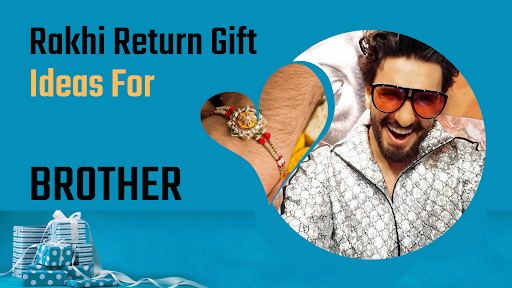 No one can define the beauty of a brother-sister relation. They share life from their birth, grow together, fight together, stand for each other and yes ready to make fun of each other.
That's why in our Indian culture this relation has a very special day to celebrate. We celebrate it as a festival and strengthen the love and vibrancy of a sister-brother connection. That is why Rakhi gifts for brothers has become the topic of the month nowadays.
Rakhsha Bandhan is the festival of taking oaths to be each other's strength and support throughout life.
If you are in a rush for rakhi shopping, then do check the Rakhi Online Offers 2019.
If we dig deep, then find that our Indian culture preserves very pious and strong bonds between our blood relations.
According to the tradition, On the special occasion of rakhi, Sisters purchases some colourful rakhis to tie on their brother's wrist. In return, the brothers take oaths to protect their sisters. Most of the brothers choose some fantastic gifts to express their undying love for their dear sisters.
And here we are going to make a twist, why not surprise your brother with fantastic return gifts!!
What say?
I am sure you agree with me as we sisters always want to do something to shock our brothers.
To help you out in finding the perfect rakhi return gift for your brother, We have listed the top 10 gifts suggestion to surprise your brother.
Top 10 return rakhi gifts for Brothers 
1.Handmade Gifts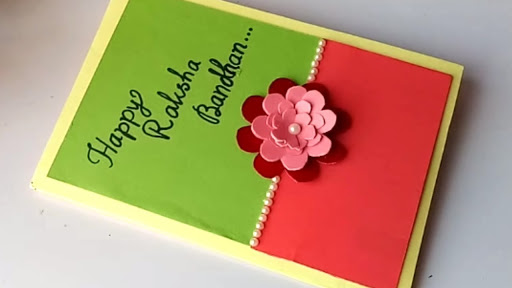 No gift can replace your handmade gifts. If you have some fine art skill and love to craft, then this is going to be mesmerizing for your brother. You can take a card and add charm to it by decorating it with glitters, laces and much more. Give it a more happening touch by adding photographs of yours with your brother.
Also, you can even express your love for him by writing quotes that can portray your beautiful relation. Or use your own style and thank him for teasing you, being around you when you don't want him to be there or anything that connects between you. Your brother will definitely appreciate your effort and this can be the best Rakhi gift.
2. Travel Gift Card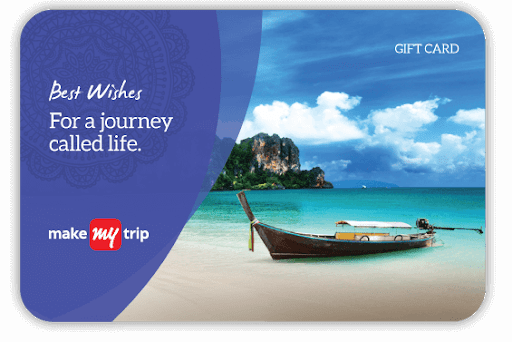 If you have a brother who loves travelling a lot, then this one is going to be a surprise for him. Being an elder sister you should gift a travel card so that he can go to his favourite destination with his close friends and bless god for getting you in his world.
Maybe if you are a brother and looking for rakhi gift ideas for sisters, then do not lose your heart you can even try most of these gift ideas with your sister too.
3. Books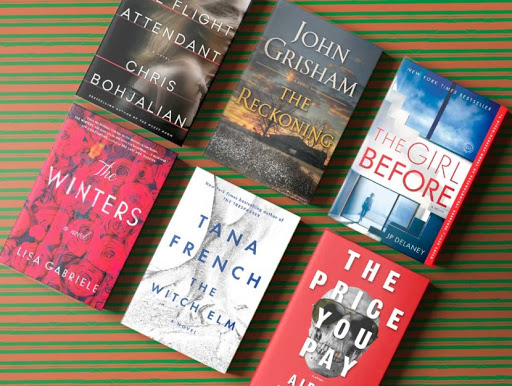 Books are a great way to learn and grow. And if your brother like reading books, then surely he will love your surprise return gift. You can either gift him his favourite genre book or make a little twist and give him a personal growth or relationship books, whichever going to click him.
This way somewhere you will be contributing to his learning no matter whether your big is elder or younger than you.
4. Wrist Watch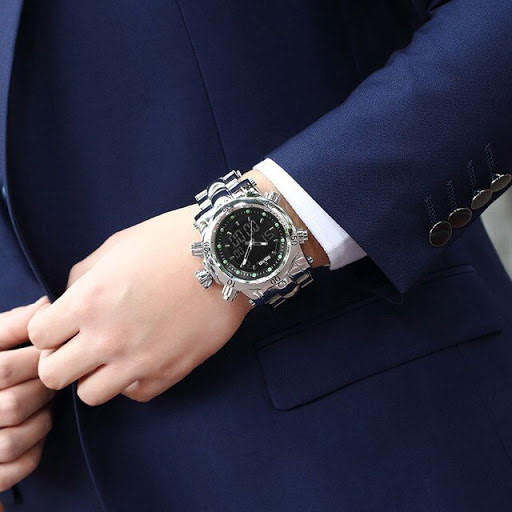 Wristwatches are an essential accessories when it comes to a men wardrobe. And a brother will love to have a nice collection of watches. Gift your brother his favourite style of wristwatches as a rakhi return gift and do not forget to dee the reaction coming from his face and overall body language.
Every he will watch the time, it will remind him of your sweet gesture and ultimately make him smile too.
5. Backpack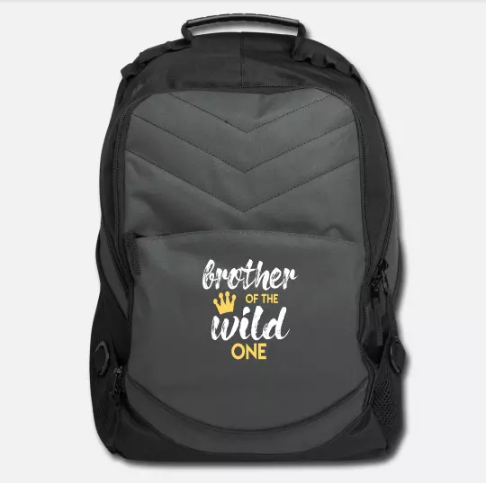 This one is a cool idea to surprise your brother this rakhi. Buy a sturdy yet stylish backpack with a catchy line or you can even give it a personalised message printed on it.
Your brother will smile over your naughtiness and would be very happy to have such a wonderful rakhi return gift. A backpack is a very useful accessory for any man. And getting such a helpful thing will bring glitters in his smile.
6. Headphones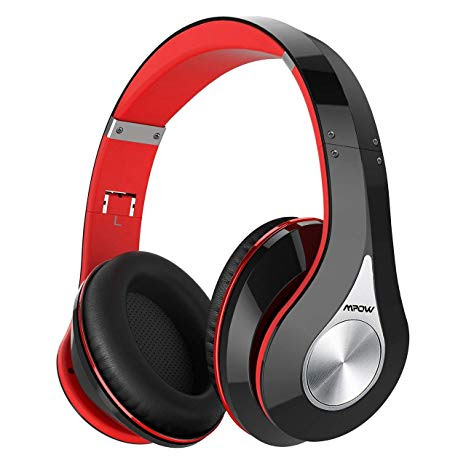 Headphones are a wonderful return gift idea for your music lover brother. Your brother will jump with excitement by getting a branded headphone.
If want to see that happiness in your brother this rakhi then go and select a headphone that connects with your budget and his choice too. Philips, Sony, JBL, Beats, Bose, baAt, and Skullcandy are some of the good brands of headphones you may choose from.
7. T-shirts Exclusively for Brother- Sister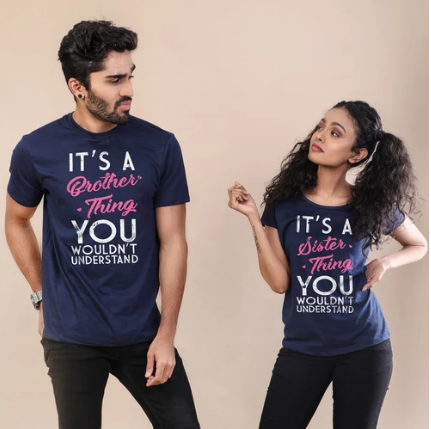 A personalised brother-sister T-shirt is a cool idea to gift this Raksha Bandhan. Youth today are more likely to express their emotions. And feelings, when printed on Apparels, are trending nowadays. Visit onestopplumbers.com.
Your brother will love to have these t-shirts as it gives a more crazy and funky look. You can buy these brother-sister t-shirts from the online shopping site or you can get customized them for you too. You can make your Raksha Bandhan special by wearing these tees.
8. Bluetooth Speaker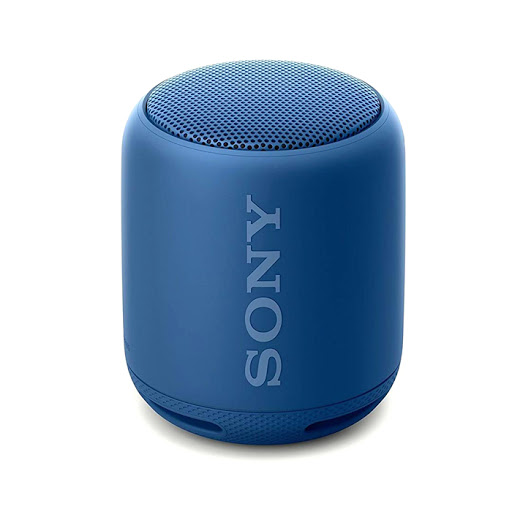 Bluetooth speakers are great in demand as it gives you the freedom to play your playlist without getting tied by a wire. So, you can gift your brother a branded Bluetooth speaker having a great sound quality this rakhi.
You can consider major players like JBL, Philips, Bose, Sony and more for a reliable and quality Bluetooth speaker. It will bring vibrancy to your relationship with your brother.
9. Shoes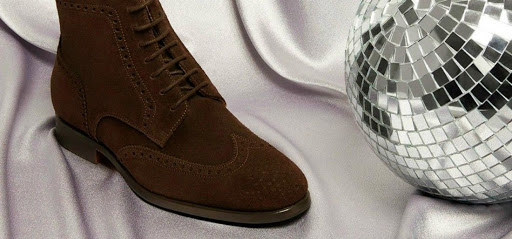 Shoes is again a crucial part of any boy or men wardrobe. And you know whether your brother is a sporty boy, Official professional, or groom to be. Buy the branded shoes with the taste of your brother style and you are going to be praised for this choice.
So, this rakhi gift your brother a pair of shoes that goes with his style of dressing and provide comfort to his feet as well.
10. Gift for fitness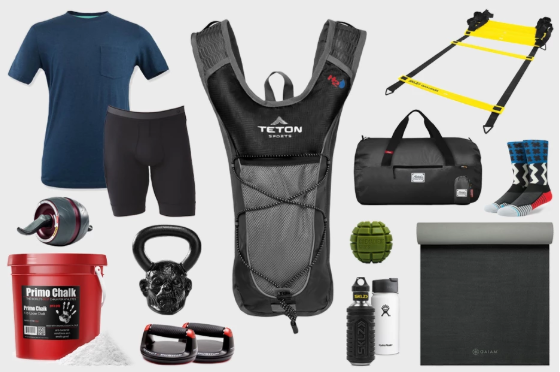 This one is going to be a very interesting gift option. As it comprises a lot of feeling in itself. If your brother is a fitness enthusiast then surely he is going to give you a warm hug for your great pick.
And if your brother is a little lazy about fitness then it may become a motivation point for him to start taking care of his fitness else be ready to get a punch if you are younger:)
So guys, How did you like the ideas for gifting your brother this Raksha Bandhan 2019? And do not miss this opportunity to see his reactions and comment back how did you felt.