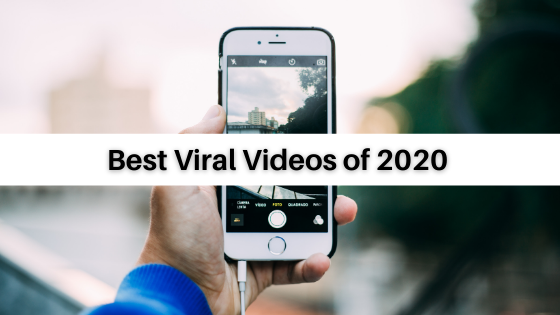 In the age of the internet, there are a number of videos that reach instant fame because of the memorable moments that they have captured. Known as viral videos, these videos defy all odds and become very popular among social media enthusiasts, many times becoming memes and doing rounds all across different social media platforms. There is no set formula to get something viral. Sometimes the act is instant other times it takes years and years for a video to take the leap.
However, we can be sure about one thing, viral videos are unpredictable, and their content can be full of humour or some other shocking stuff. Here, we are going to look at some of the most popular viral videos that have been doing the rounds for quite some time now on the internet. Some videos capture instantaneous events which lead to funny outcomes while some are planned meticulously to bring out excellent results.
Other than that, there are also things that are really shocking to anyone that might get their eyes on them. So let us start off with some of the most popular viral videos of the year 2020.
1. Girl's attempts to help a squirrel backfires
This is a hilarious one. Here you can see that a squirrel has accidentally (or maybe deliberately, who knows?) enters an inflated pool full of water. A girl approaches it to scoop it out of the water with the help of a chair. Within a few seconds of labouring, which does not seem to be bearing fruit, you can watch that the girl is losing her patience.
But what happens, later on, is even funnier as the squirrel jumps onto the girl making her shriek with fear and runs off from the pool crying. Don't believe us? Have a look yourself in the video above.
2. 'Brody' the Dog interrupts Paul Dellegatto's Weathercast
Working from home is tough; we get that. But here in this video, we can see a new sort of challenge that has come about with people who work from home, with their pets! 'Brody' the dog is curious and tries to see what Paul Dellegatto is upto.
Paul is actually delivering a weather report when the curious dog tries to have a look himself, accidentally knocking over a few things and entering the live telecast to check on Paul.
3. Rasode Mein Kaun Tha?
This was something that hit us all out of the blue. Yashraj Mukhate had been making spoof music videos from different videos for a long time but the one where he features Kokilaben from the popular Hindi daily soap, 'Saath Nibhana Saathiya' actually struck gold. The viral video within a matter of hours was widely shared all across social media and became an instant meme-fest.
This hilarious video features Rupal Patel aka Kokilaben's dialogues auto-tuned with a bit of music from Mukhate himself into a fantastic catchy anthem of sorts.   You can catch the latest season of Saath Nibhana Saathiya on TV. Click here for more.
4. Russian YouTuber Creates Giant Explosion Using 10,000 Litres Of Coca-Cola and Baking Soda
This was a meticulously planned video where the usual coke and mentos mix is taken to an extremely high level. It is a daring video with a very satisfying result. It also shows the intense preparation done by the Youtuber and his team.
Check this one out if you are looking for a laid back and fantastic watch.
5. Kerala Man Escapes Accident
Luckiest man of the month award goes to this man.

Chavara, Kollam District,Kerala. pic.twitter.com/dAGnteQpDe — Nisar നിസാർ (@nisarpari) August 22, 2020
In one of the most horrific and astonishing viral videos of the year, you find a man walking down the street and in a flash of a moment a speeding vehicle runs by him, lightly brushing him but causing him no harm.
In fact, it all unfolds so quickly that it takes a while for the man to realize what just happened. It is incredible that he survived unhurt from this as it had all the makings of a horrifying accident.
6. Rare Spectacle of Meteor Flying Across and Exploding in the Sky Leaves the Internet Stunned
How many times has it happened that you have a close interaction with a meteorite, that just happens to whiz past above in the sky while you were making a video? In this fantastic video, you can see that surprised video makers actually caught a meteorite breaking apart in the sky above them unexpectedly. It was a great site and is truly one of the best meteorite videos online.
Catch a glimpse of it above.   So these were some of the most amazing videos that have caught many users by surprise and have been circling the internet as viral videos. These videos get instant shots to fame, due to the most unusual things that they convey.
But we are sure that you will thoroughly enjoy these set of videos as they have shocked and awed many people this year.