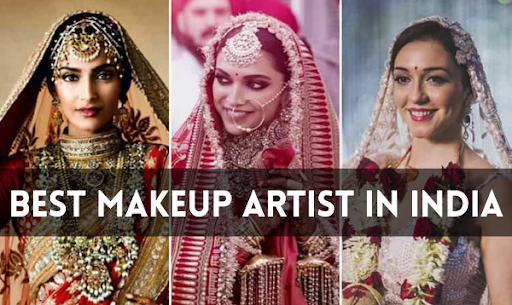 Makeup for all the girls is the most important thing as it makes you look beautiful and perfect for the special occassion like parties, weddings, and many more events. Whether you're a total makeup junkie or someone who is not into makeup at all, you've still got to need some motivation to settle on the look you want for your big day.
We've found the top make up artists who shine in not just bridal makeup but others too and will not leave you unsatisfied. Their salons are enough to get you in the convenience position so you can sit back and chill while they do a perfect makeover for you. Also, they can come to your home and do your makeup.
Each one of them has exceeded in this area and will only use the beauty products of top quality, being careful about your skin type. Also, know more about the Best Mehendi Design for your wedding with just a click on the provided link.
Best Makeup Artist
So, let's get started with the best makeup artist for you to make you look perfect on special occasions.
Guneet Virdi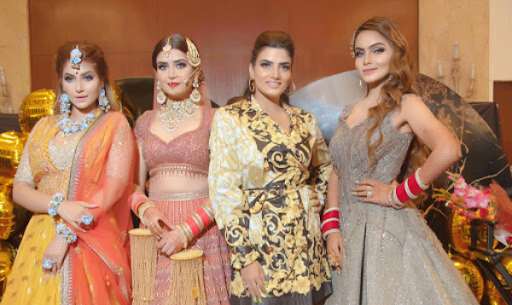 A known celebrity makeup artist who set up a beautiful studio in Meherchand market to build her profession as one of the top bridal makeup artists in the city.
She gives her best at what she does by making all her brides and non-bridal look flawless from every perspective. She examined the art of makeup from London College Of Makeup along with a certification from Dermalogica in skincare.
You can contact her through the given number: 011-49052873, 9810177359, 9999203333
Meenakshi Dutt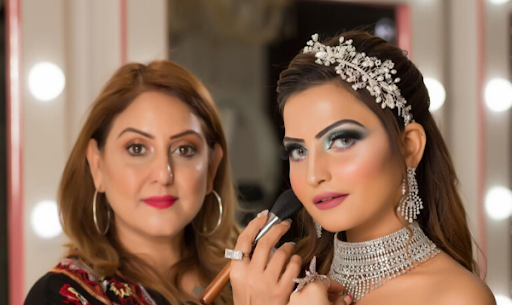 A professional in bridal makeup which makes sure that her brides and non-brides look utterly astonishing on their wedding day or parties. She has also served with celebs like Bipasha Basu, Neha Dhupia, and Indrani Dasgupta, which should guarantee you about her expertise at makeup.
She's got various studios set up in different parts of Delhi with a great ambience and cosy environment to have an exceptional pampering sitting before your big day. She also has many senior artists who also work fabulous and makes you dream day with dreamy makeup.
You can contact her through the given number: 8826963239
Chandni Singh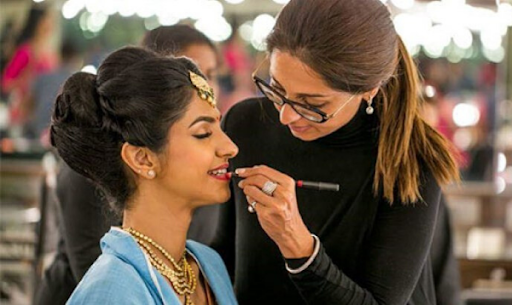 This one is acknowledged to bring the best in you depending on what accommodates oneself the best and give you the most beautiful and classy look to steal everybody's notice.
Chandni Singh is a self-taught makeup artist who also works her own makeup academy which makes her stand out as it's all about the hard work one settles in to reach this level. Do check her website our to know which bridal makeup pack would suit you the best as she caters to a good range of sections when it comes to wedding season.
You can contact her through the given number: 011-4166 6441
Pooja Khurana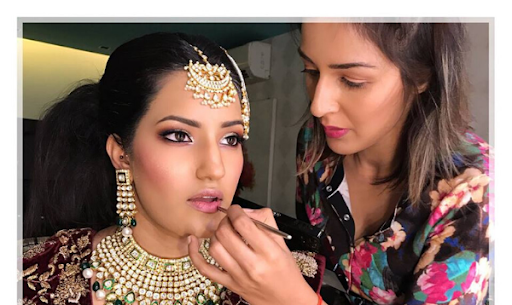 Are you hunting for brand new & minimalistic makeup impressions for your D-day? Look no distant and go catch Pooja Khurana on Instagram. Be it well-defined cheekbones, strong brows or muted lids, you'll find it all here (and unquestionably the best version of it). She is amongst the best as she makes you look perfect and beautiful on your special occasions. She will give you an exact look which you always wanted for your D-Day.
Pooja Khurana is a famous artist based in Delhi, practising in bridal and fashion makeup. She is known for her customized settings and has provided to innumerable brides all over the world.
You can contact her through the given number: 08047097615
Shahid Naar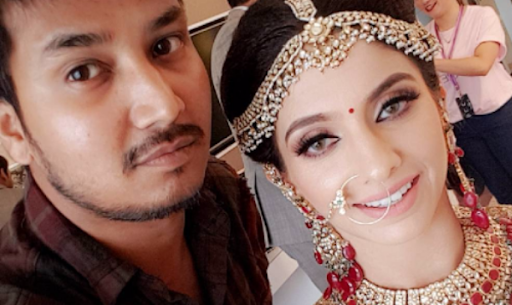 Mua Shahid Naar does some real magic with her makeup wands on her brides, and that quite evidently shows on his Instagram page. Whether it is sharp eyes or perfectly contoured cheeks, the magician does it all and that too with sheer excellence. Shahid Naar is a freelance makeup artist of Amritsar.
He is a well-qualified, extremely experienced professional who will surprise you with his top-notch procedures and upshot. He is a member of the new age of bridal makeup artists in India that can formulate everything from cutting edge up-to-date to classically chic.
You can contact her through the given number: 097812 08856
Ambika Pillai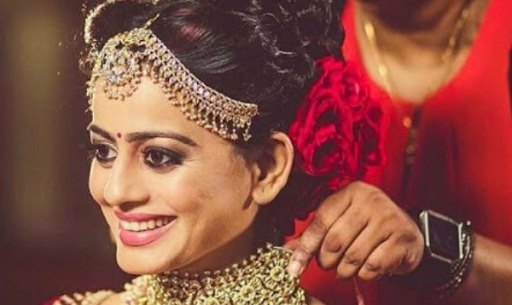 Ambika Pillai is the name speaks for itself as she has identified her appearance in the makeup business as one of the most popular makeup professionals. She seized the titles of the best makeup artist and hairstylist at numerous awards managed by Vogue, Zee Idea Fashion Awards and a lot more.
Not just that, but she also has her makeup industry fit for every occasion, which also involves nail polishes that change colour with every mood.
You can contact her through the given number: 8377019766
Shweta Gaur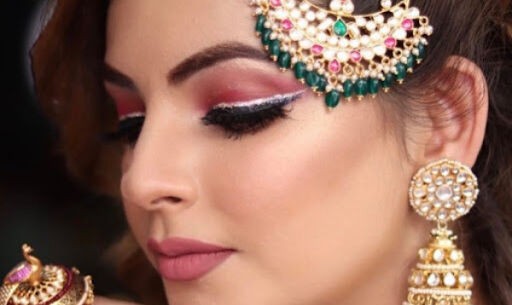 Shweta Gaur has assisted over 1, 200 brides beyond NCR region, which in itself is a tremendous figure which surely makes us feel that it's someone deserving investing in when it comes to your wedding day or any other day. She's one of the notable makeup artists who has also actively engaged in several fashion displays and did wonder on models.
This one unquestionably doesn't settle on fashion rules by putting in the best of her attempts to make you stand out. She also has her own makeup academy, teaching people about every phase of this industry.
You can contact her through the given number: 097168 31277
Saakshi Takiar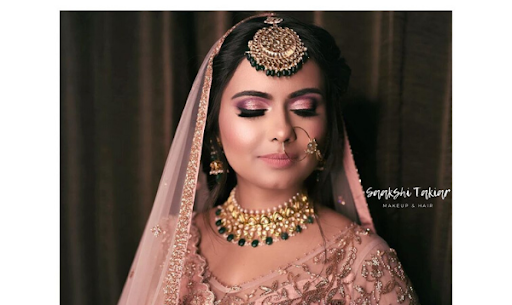 Saakshi Takiar is a freelance makeup artist who you can believe without a dilemma when it comes to creativity and genius. We're fond of the beautiful looks that she creates one scroll down through her feed will positively make you want to book an arrangement for your next big event.
We just can't doubt that she is one of the top makeup artists you can choose from when it comes to looking stunning and flawless, be it any occasion.
You can contact her through the given number: 098996 60145
Kriti DS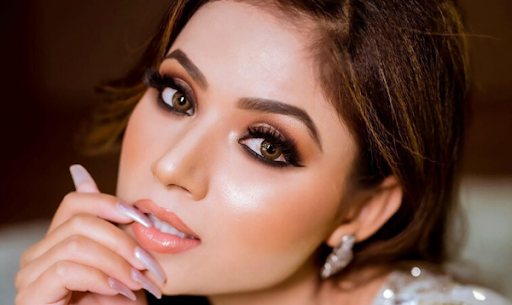 Kriti DS started her run at the young age of 24 and transformed a single-room salon into a high class fully AC salon. She is a makeup artist and a hairstylist who is currently working along with her sister, Richa to redefine the definition of real beauty and produce the best in her brides.
She has happily completed a few years of expertise in this industry. She provides to all the conditions of a bride so she can look ahead to a transformational makeover to reach out on a specific day.
You can contact her through the given number: 011-4276 7187  
So, these are the best Makeup artist available for you to have a different look for your parties, weddings, and much more events. You need to pre-book them so that they are available for you.