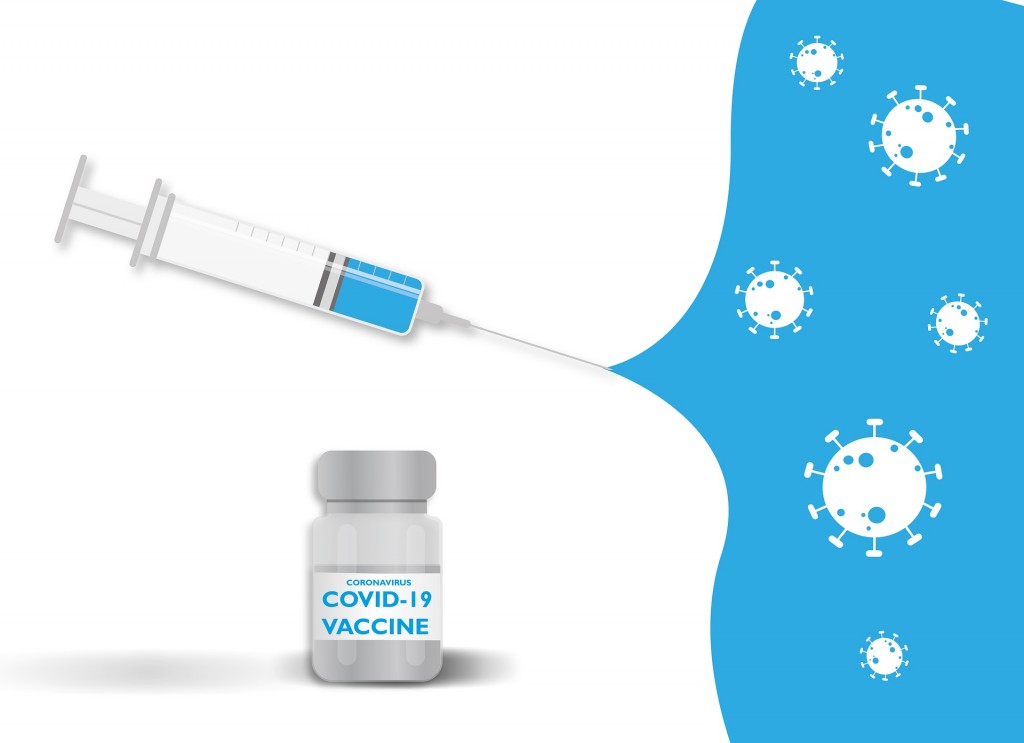 Vaccination for all adults between the ages of 18 and 44 has now started, and people can register online easily on a number of platforms. But it is very difficult to find the right slot for your vaccination.
Slots are filled up very quickly, and searching for them through the CoWIN portal manually to find an appointment is cumbersome and very slow. This is most likely because of the massive number of people trying to use the platform to get vaccinated.
However, there are several developers who have been creating online resources to make it simpler for people to figure out when the next appointment is available, to make it simpler and quicker to book a COVID vaccination through the CoWIN platform.
These sites send alerts to users using email or chat services like Telegram to let them know when the next appointment is available near them. Although the registration process on CoWIN is quite simple, Vaccination Appointment Trackers resolve some of the hassles of booking an appointment by reducing the amount of time spent searching for slots. While these sites offer alerts to an open slot nearby, you will still have to check the CoWIN portal to confirm an appointment.
Vaccination Appointment Trackers only help you find slots, not book slots. These alerts are real-time, so users will have to act fast.
1. Under45.in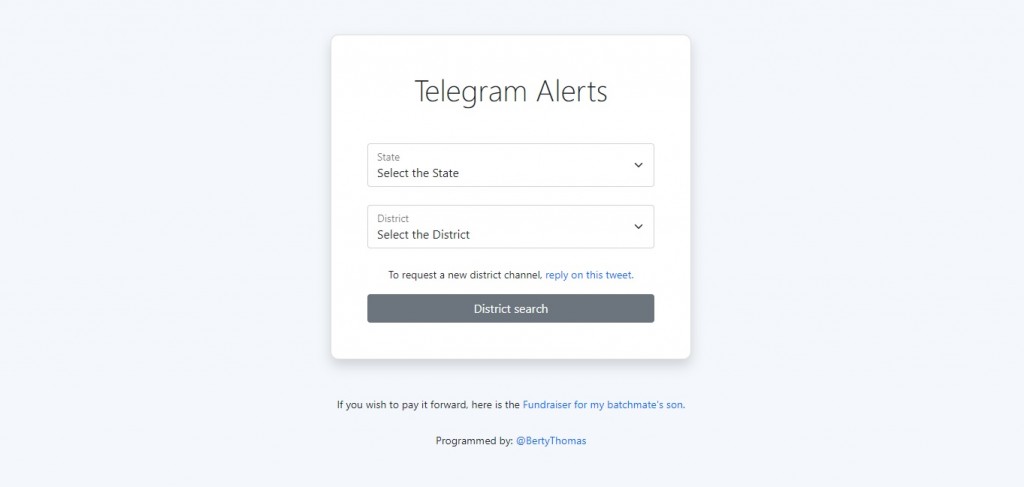 This is an excellent website for checking slots on the CoWIN platform. You can use it to get alerts on Telegram by joining the group chat of the site. It is developed by Berty Thomas, who has come up with this website to assist people aged 18-44 to search for open slots for vaccination nearby.
The CoWIN platform shows a number of results in the 18 to 44 category, and it can be challenging to find open slots within the results; therefore, this is a very useful website to get all the necessary details of the empty and available slots for vaccination.
Here is how you can use this site.
2. Getjab.in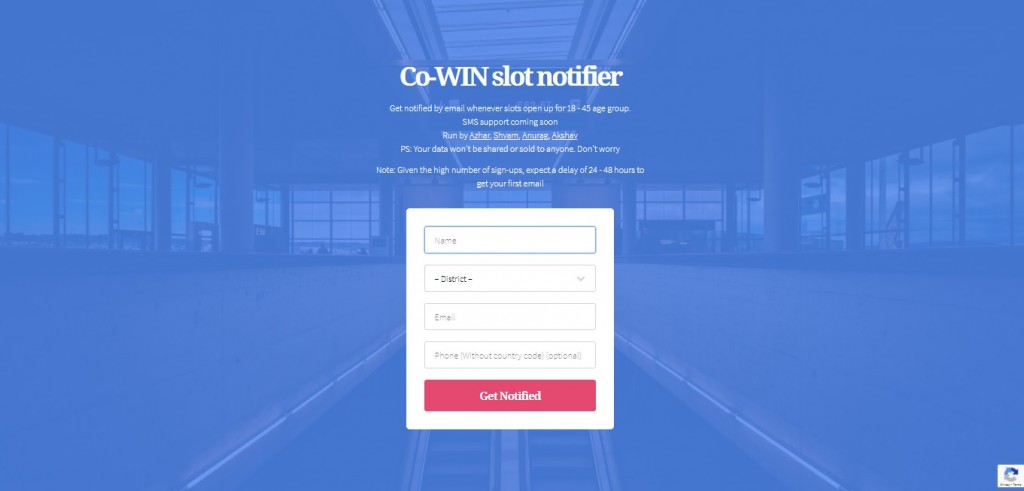 ISB alumni Shyam Sunder and his friends have come together to develop a website called getjab.in to assist people in getting notified over email alerts on available vaccination slots nearby.
The site sends email alerts to all those who sign up requesting notifications on open slots in their district. The site is very easy to use.
Simply enter your name, district, and email ID, and you will receive an email whenever there is a slot available in your specified district. Here is how you can use this site.
3. FindSlot.in


Another website that can help users quickly navigate through vaccine appointment bookings is FindSlot.in. It uses the CoWIN open API to allow individuals to search by their city, or by their PIN code, or to enter their State and District to find the nearest booking for a COVID-19 vaccine.
As with the other websites mentioned, FindSlot also only lets you look for a booking. To confirm your bookings, you will still need to visit the CoWIN App or website. Here is how you can use this site.
4. COVID-19 Vaccine Tracker for India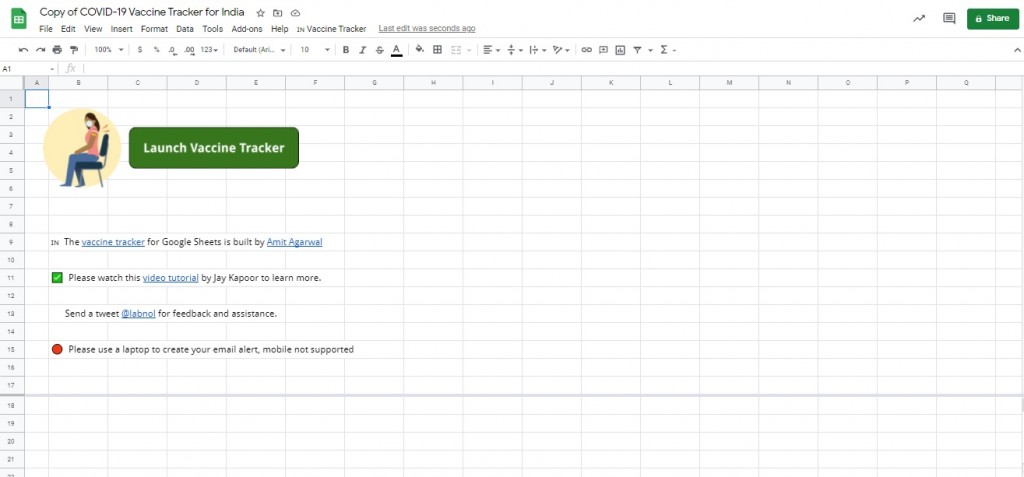 Developer Amit Agarwal has created an open-source vaccine tracker that monitors the vaccine appointment availability nearby and will send email alerts whenever slots become available. It is an excellent platform for users to check and make the most of while booking vaccination appointments.
It is one of the most popular methods to search for slot availability for all age groups on the COVID Vaccine platform in India, ie. CoWIN. Here are the steps to follow on the platform.
So these were some of the methods that you can explore to look for slots availability nearby. Vaccination is very important to help end the pandemic, and with the help of these platforms, you can quickly look for open slots at your nearest vaccination centers. For more such informative articles, blogs, and updates, keep following this site.