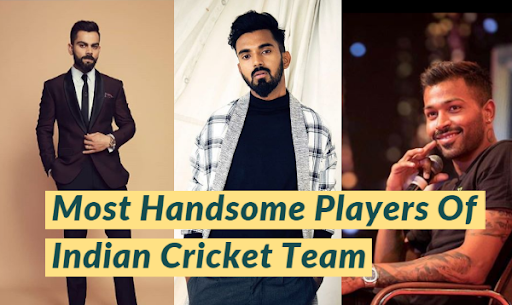 Who is the most good looking cricketer in India? The Indian Cricket team is full of Talented, Enthusiastic, and very Hot players. We all are big fans of the Indian Cricket team not just as a player; they play great and make us proud while winning, but also for the look they present to the world.
The way maintain themselves be it a nice sporting beard or maintaining a hot scotch physique by working hard in the gym or be it having a cool hairstyle; all taken care of by today's players, which makes them the love for all the girls out there.
The Indian Cricket Team is full of handsome players. They are not just good in their looks but also in the field as cricketers. Some of the players mentioned here might not play Cricket anymore, but they are still related to the game in some form.
So let's check out the heartthrob boys of our India Cricket Team on which we all have a crush, and they all are the Most Handsome Indian Cricketers. So here we have mentioned the top 11 handsome players in our Indian Cricket Team. Who are dashing and stunning. Keep reading to see them all
1. Virat Kohli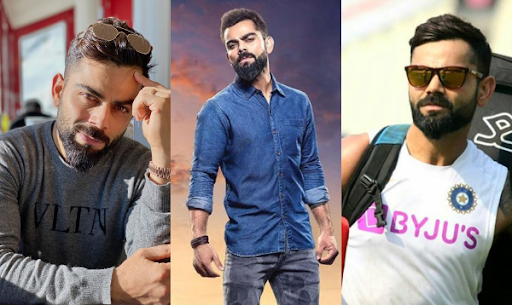 How can someone look so cute even with his intense looks? This man is a heart for all the girls out there. But just to remind you, he is a married man!!! But who cares? He is a handsome man, after all, it is hard to take eyes off him, and he is the poster boy of Indian Cricket as well as the most handsome cricketer in the world at present.
When Virat Kohli enters the stadium, the noise increases, and hooting starts. The way he presents himself and his walking is a crush for all the womens. Virat Kohli is a well-known Cricket Player for India and also for his gorgeous looks. Whenever he is seen on camera, he is always up to the standards he has set for good looks.
2. K.L Rahul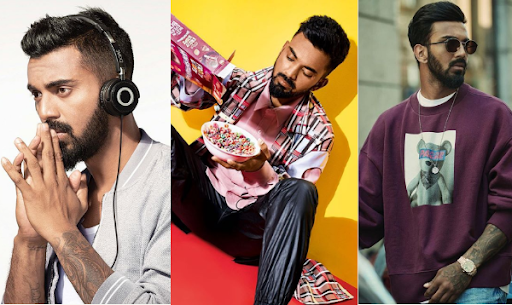 K.L Rahul might not be in much notice, but he is the one on which all girls wanna crush. He is somebody to keep your eyes on, and the reason is that he is apparently SINGLE, or maybe not, as he is not much open about it. He is a wicketkeeper, but he has kept the hearts of all.
He is somebody we all keep our eyes on, as his looks are super sexy. This cricket player is not just somebody to go for looks but also the way he performs on the field with his batting and wicket-keeping. So if you are not following him yet, then you must follow his Instagram ID.
So, the hottest cricket players of India are allegedly dating Athiya Shetty, but it's all rumors yet none of the two has publicly agreed on them being together. We are just assuming through their Instagrams post and stories.
3. Rohit Sharma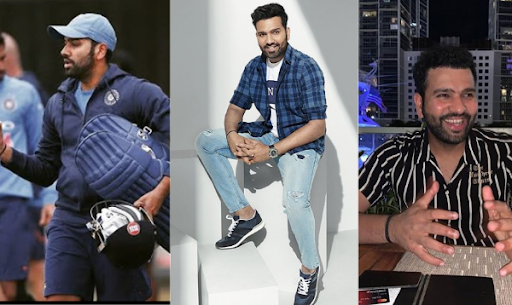 The next handsome man on the list of Most Handsome Players In the Indian Cricket Team is Rohit Sharma, and yes, he is married and has a beautiful daughter. But who cares he is still a handsome person, and we all can adore his looks and his playing spirit. He is somebody who looks chubby and cute, but in reality, he is very fit.
He might not look hot, but he looks super cute. That cuteness is also there when he smiles, and the glimpse of dimples comes, and that is the cuteness. Let's not just adore him for his cute looks but also for his amazing gaming and winning for our Indian Cricket Team.
Who is the most handsome cricketer in India? I hope now you know the answer as no one is compared with the cuteness of Rohit Sharma.
4. Hardik Pandya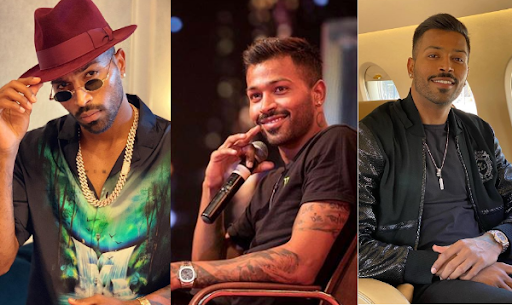 Words are less for him as he has presented himself as a man who is funky, decent, and loved by all.
He is the jolliest man on the Indian Cricket Team full of fun and laughter. He is somebody with who you can get obsessed. Hardik Pandya is an all-rounder and looks hot and handsome.
The most handsome cricket player in India, Hardik Pandya, recently got married to Natasa.
5. Ravindra Jadeja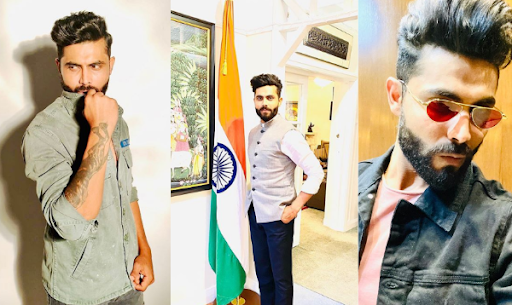 Here is Ravindra Jadeja in the list of the most handsome cricketers of the Indian Team. He is one of the most fittest Cricketers we have in India. Through his Instagram, he is more known as the Royal Navghan, and he never let his Rajputana style go away from him. Which is evident through his Instagram feeds.
The curled mustache which he has taken over since his comeback into the Indian team, makes him look more handsome nowadays.
He is among the most handsome cricket player, as you can see from his Instagram stories and posts, which are adorable.
6. M.S Dhoni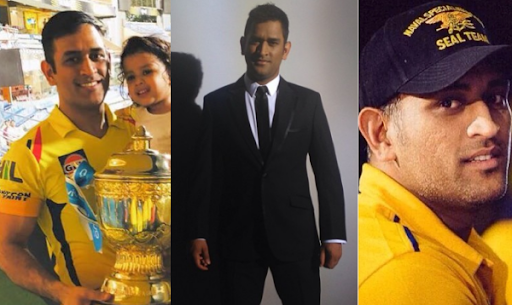 How can someone look so presentable, handsome, and not at the age of 40+? Even with little grey hair, he looks elegant and decent enough to be loved by all. His presence in the Stadium is what we all want one of the most prominent cricketers who has made love not just with his bold look but also with his play and winning spirit. He is somebody you should watch while playing.
M.S. Dhoni will be the most handsome cricketer of all time, as his kindness will make him look the most adorable of all time, even if he grows older every day.
7. Yuvraj Singh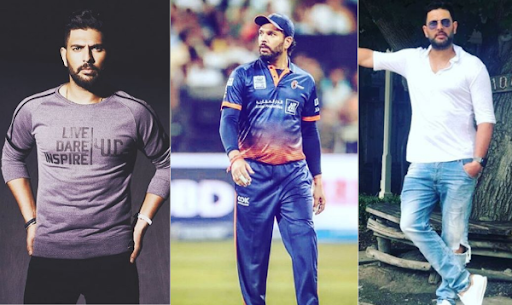 Yuvraj Singh is a bubbly, cute, and handsome man, and the words are less for him. He is someone who made everyone cry when he was suffering from Cancer. But the way he handled everything was incredible.
So he is admired by all the women out there. So, just in case you are not following this hot guy on Instagram, then go now and follow him!!!
Yuvraj Singh is a handsome cricket player who slays all his looks, be it ethnic or formal wear.
8. Suresh Raina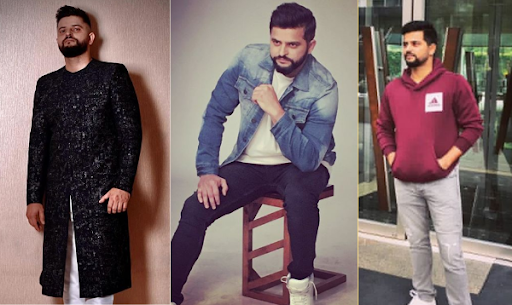 Suresh Raina is last but not least on the list of the most Handsome man in the Indian Cricket Team. He is pure, lovable, and cute. He is not just a good Cricket player but also one who keeps you engaged with his looks.
This man is a handsome cricket player as he looks adorable yet handsome with his charming looks. When he is on the ground, he is somebody to look out for his performance.
9. Shubhaman Gill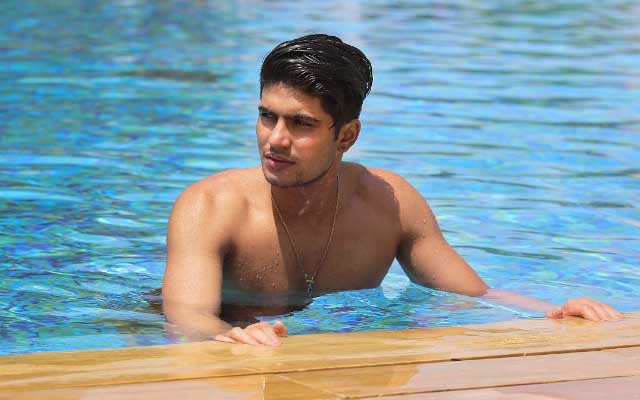 Twenty-three years old, young opening batsman Shubman Gill dazzled the audience with his attractive looks and performance. From cricket fans to Bollywood celebrities, he wins the hearts of all with his handsome hunk-like personality and character.
Shubhman relationship status is single, but a few months back, he was rumoured to be dating Sachin Tendulkar's daughter Sara Tendulkar. However, they have parted ways and moved on to their separate lives.
Recently he was also rumoured to be dating Sara Ali Khan, and to some extent, he had also given hints of dating Sara during a chat show named "Dil Diyan Gallan".
It's often easy to fall for him as he looks really charming and has a cute smile that attracts people towards him a lot.
10. Deepak Chahar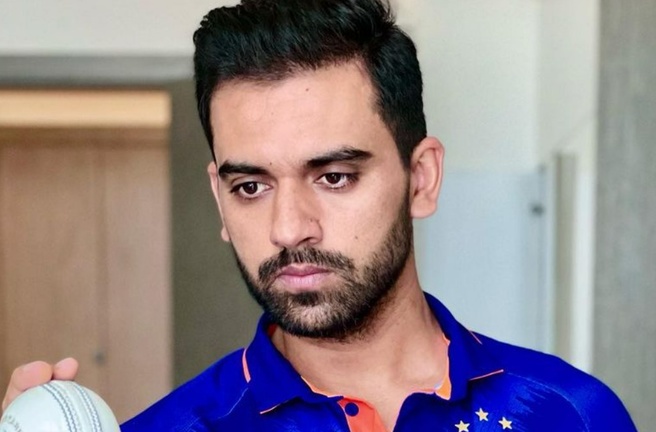 While talking about the most handsome Indian Cricket Player, how can we not mention Deepak Chahar?
Well, Deepak Chahar is an Indian international cricketer. He is a right-arm medium-pace swing bowler. Not only due to his performances but also getting a lot of attention due to his good looks. He is a real bowler, as he directly hit the heart of his fans.
In Oct 2021, Deepak Chahar proposed to his sweetheart Jaya Bhardwaj for marriage in the stadium during a match against Punjab, and presently they have been happily married since the 1st of June 2022
11. Devdutt Padikkal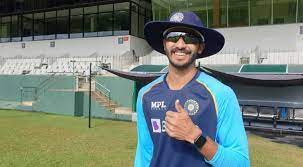 Devdutt Padikal is one of the cutest players in the Indian Cricket team. He is well known for his cute yet attractive smile, calm behaviour and passionate personality.
This left-handed batsman has been seen as the next big batting hope of Indian cricket. He got Spotted at a very young age and is known for his flamboyant batting.
Discussing the young rookie's personal life, it is discovered that the player is currently single. Devdutt has consistently avoided questions regarding his personal life.
So here we have mentioned the top 11 handsome men in the Indian Cricket Team who is loved by all the women out there. They are the crush of all with their looks as well as skills. All are on Instagram, and you can follow them and see all the fun they have.