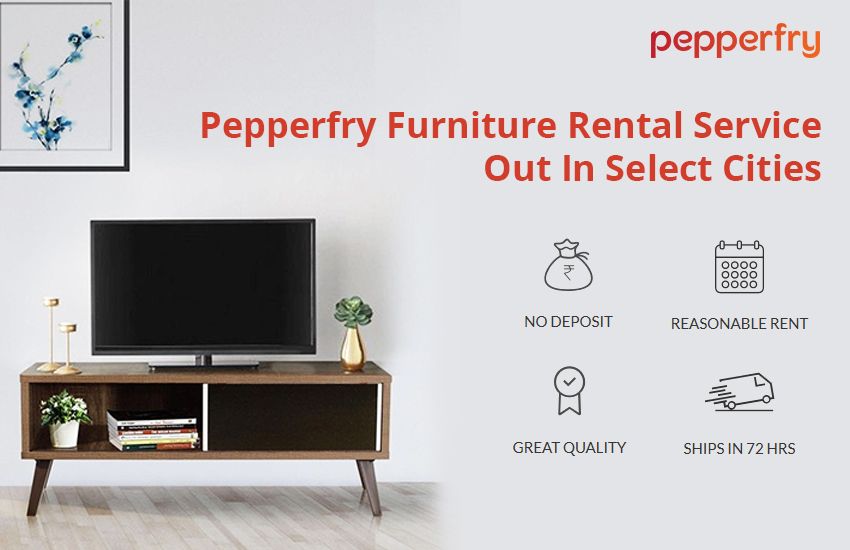 Pepperfry, a leading online furniture and home products marketplace have launched furniture rental services in key cities across the country. With the launch of this new service, customers can rent furniture across categories like beds, sofas, wardrobes, entertainment units and many more. Pepperfry furniture rental service is currently rolled out in eight cities Mumbai, Bengaluru, Delhi NCR, Pune, Hyderabad, Chennai, Ahmedabad, & Chandigarh.
All You Want to Know About Pepperfry Furniture Rental Service
| | |
| --- | --- |
| Rent Tenure | 6/9/12 Months Can Be Extended |
| Shipping Period | 72 Hours |
| Availability | 8 Cities (Mumbai, Bengaluru, Delhi NCR, Pune, Hyderabad, Chennai, Ahmedabad, & Chandigarh) |
| Payment | As Per Tenure (Includes no-cost EMI) |
Key Highlights From Pepperfry Furniture Rental Service:
Customers get to choose from over 1,200 products for a term of 6, 9, or 12 months.
No need to deposit any security or KYC documents.
Free delivery and assembly service from the company.
Customers have the option to opt for zero cost EMI for payments made using credit cards.
Once the order is confirmed the product(s) will ship out within 72 hours.
Customers can also schedule the delivery according to their convenience.
At end of service period, customers can extend the rental tenure depending on their choice.
Note : There is no replacement of rental products. However, the service can be terminated at any time with 50% refund of the amount.
Who Said What on launch of the new service from Pepperfry
"We have identified furniture rentals as an additional growth driver in our journey towards establishing 20 million beautiful homes and are targeting migrant millennials who value experiences more than ownership of physical assets. This new segment will contribute hugely to the core Pepperfry furniture selling the business in the coming years," said Kashyap Vadapalli, CMO, Pepperfry. Hussaine Kesury, Head of Furniture Business at Pepperfry, said "We are providing 5-10x more choices to consumers across price points and designs, aiming to fulfil both the utility and design aspects that consumers are looking for. We have the most extensive high-on-design, solid furniture available for rental in the country." "We are confident about pioneering a new way of helping the new class of sharing economy consumers to create beautiful homes, without having to necessarily buy products," Pepperfry co-founder and COO Ashish Shah said. This new service will see Pepperfry compete with existing players in the market like Furlenco, Rentomojo, and City Furnish.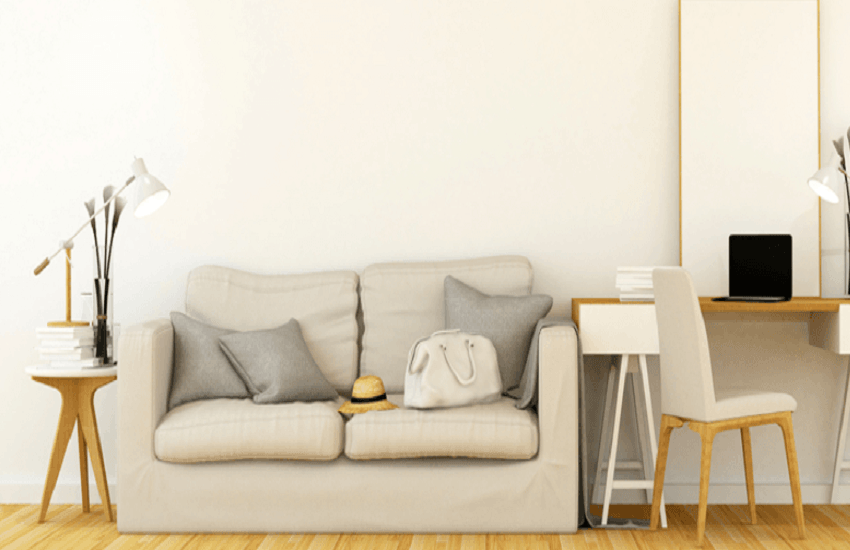 About Furniture Rental Services
Furniture is the most costly purchase that one makes after a house and a car. People spend a lot on furniture but not everyone can have furniture they desire. Mainly because of two factors one of which is the cost and other problem is frequent relocation. Furniture rental services provide solution to both these problems. At the same time, it is very easy and convenient. Rentals are also quite popular and the market has seen fast growth in the last three years.
Reasons Why Furniture Rentals Have Gone Popular:
Everyone wishes to have a well-furnished home but may not be ready for a huge investment in such scenario they can turn to the option of renting.
It is pocket-friendly 
Renting furniture is way more cost-effective than buying new units particularly for a short stay.
You Get Quality
With the options to choose from latest styles and top brands you sure have no worries about the quality of furniture.
No Extra Charges
You don't have to pay additional charges for delivery and assembly. Thus a smart and flexible alternative if you are on the move frequently.
More Options
Furniture renting is flexible in many ways as you can increase the rent tenure at any time and also buy a piece that you find really good.
Conclusion:
Here in India, online furniture rental is still a new concept. But sure to grow as it provides a handy option for those who are relocating in a short time period and can't spend too much on furniture. Pepperfry is sure to create a disruptive impact in the furniture rentals industry with the launch of this new service.