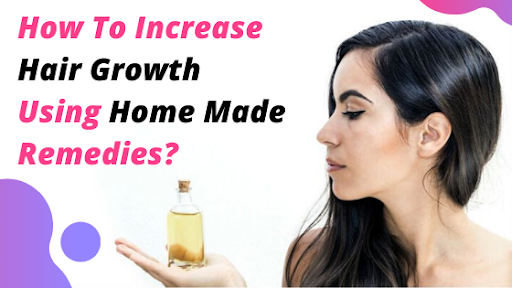 Everyone is tempted with the idea of having fuller hair which is strong, and smooth. But with growing dust and pollution, hair health has become a major concern. Due to pollution, many of you may be facing hair fall, scalp infection, dandruff which results in stunted hair growth.
Today we are here with homemade hair growth solutions for you are. Suppose you are wondering how to increase hair growth using Homemade Remedies. Then we have the most effective remedies listed below for you. These remedies will help you take good care of your hair and stimulate hair growth.
1.Coconut Oil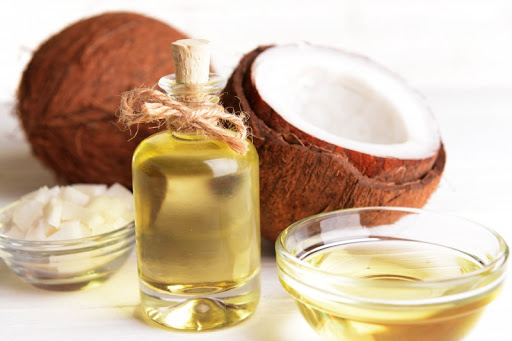 Oiling hair with Coconut oil works great in preventing hair loss and induces hair growth. Coconut oil is an age-old remedy used to treat numerous hair problems like hair thinning, dryness of scalp, hair fall and more. Coconut oil is easily accessible and has great potential to conserve hair health.
Coconut Oil Benefits for Hair
Coconut oil is rich in lauric acid, which binds with hair proteins to prevent breakage of hair.
It is enriched with antioxidants which maintain hair health.
Coconut oil is known to have antifungal and antibacterial properties.
How to use Coconut oil to increase Hair Growth?
You can use coconut oil to condition your hair and induce hair growth. Follow the process mentioned below to use coconut oil for hair growth.
Shampoo your hair and do not use any conditioner.
Dry your hair properly and heat some coconut oil.
Apply the slightly hot coconut oil on your scalp and massage it.
Once you have evenly oiled your hair use a comb to coat the hair strands with oil.
Cover your hair for around 45 minutes and then wash your hair with Shampoo.
You can also leave the oil overnight on your hair and wash your hair on the next day.
2.Onion Juice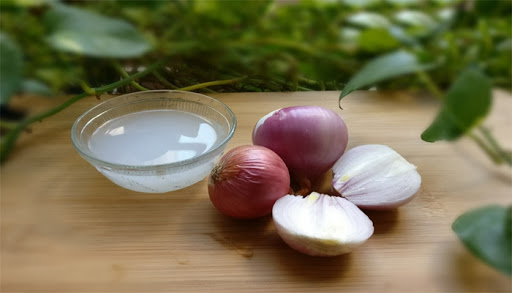 Growing hair is not an easy task, but if you use the onion juice remedy, you can get great results. Onion juice is the most time tested homemade remedy for hair growth. Onion juice nourishes and helps in the regeneration of hair follicles.
Onion Juice Benefits for Hair
Onion juice prevents hair thinning as it contains sulphur. Sulphur is important in controlling thinning and breakage of hair.
Onion juice ensures thick and healthy hair growth.
It is effective in providing nourishment to the hair follicles and regenerates hair growth.
The juice is rich in antioxidants which help in preventing premature greying of hair.
It increases blood circulation in the scalp, which plays a big role in hair growth.
The antibacterial nature prevents the scalp from infections.
How to use Onion juice to increase Hair Growth?
You can use onion juice for the regeneration of hair follicles and hair growth. Follow the process mentioned below to use onion juice for hair growth.
Take 2 to 3 small onions and peel its outer layer.
After peeling, chop them and then blend.
Now take a mesh cloth and put the blended onion puree on it.
Press the mesh cloth to filter out the onion juice in a bowl.
Now apply this juice on your scalp and massage.
Leave it to rest for 60 mins pornskill then go ahead and wash your hair using Shampoo.
For prominent results, you need to continue this once a week for a month.
3. Apple Cider Vinegar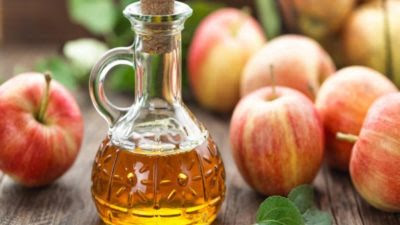 Apple Cider Vinegar is made from fermenting the sugar from apples. It is enriched with health benefits and is very effective in promoting hair growth. It prevents scalp infection and boosts hair health.
Apple Cider Vinegar Benefits for Hair
Apple Cider vinegar is known for having antifungal and antibacterial properties which fight against scalp infection.
It cleanses your scalp and maintains the pH balance.
It controls dandruff and dryness of the scalp.
Prevents hair loss and stimulates hair growth.
It makes your hair frizz-free and shiny.
How to use Apple Cider Vinegar to increase Hair Growth?
You can use apple cider vinegar for hair growth and improvement of hair texture. Follow the process mentioned below to use apple cider vinegar for hair growth.
Take two tablespoons of apple cider vinegar in a bowl.
Dilute it with two tablespoons of water.
Rinse your hair with shampoo and apply conditioner.
After rinsing the conditioner pour the diluted apple cider vinegar over your hair.
Mix it evenly throughout the hair.
Allow it to rest for around 10 minutes.
Then rinse it with water
Read our Best Apple Cider Vinegar in India Review here.
4.Egg Mask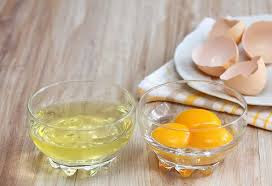 An egg is a rich source of protein. The egg yolk carries essential nutrients, and proteins like biotin, folate, and Vitamin A and D. Egg mask is effective in the treatment of scalp if you are facing hair loss. It helps your hair grow faster by providing nutrition. It also controls hair damage.
Egg Mask Benefits for Hair
Biotin present in egg yolk hydrates your hair.
Egg mask prevents breakage and split ends in hair.
The protein present in the egg whites gives your hair natural shine.
The egg proteins are effective in building damaged keratin and accelerating hair growth.
It stimulates your scalp and nourishes and straightens the hair roots.
How to use Egg Mask to increase Hair Growth?
You can use Egg Mask natural homemade remedy to boost hair growth. Follow the process mentioned below to use an egg mask for hair growth.
Take two egg yolks in a bowl.
Add 4-5 tablespoon of Aloe vera gel in it.
Next heat one tablespoon of Olive oil and add it to the egg and aloe vera
Mix these three ingredients well.
Now start to apply it the mixture going from root to tip of your hair.
Cover your hair and let it rest for 30 minutes.
Then rinse using cold water.
5.Fenugreek Seeds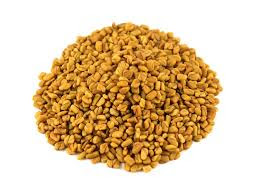 Just like eggs, Fenugreek seeds are rich in folic acid, Vitamin A, Vitamin K and Vitamin C. These seeds have high protein content and nicotinic acid.
They are rich in minerals such as potassium, calcium and iron. The seeds are effective in preventing hair loss and stimulating hair growth.
Fenugreek Seeds Benefits for Hair
Fenugreek Seeds are an effective remedy against hair fall and dandruff.
It fights against various scalp problems like dryness and thinning of hair.
It hydrates hair and strengthens your hair follicles.
It helps in preventing premature greying of hair.
How to Use Fenugreek Seeds to increase Hair Growth?
You can use Fenugreek Seed as a natural homemade remedy to boost hair growth. Follow the process mentioned below to use Fenugreek seeds for hair growth.
Soak two tablespoons of fenugreek seeds in water.
Leave it overnight in a cool place.
Then grind the seeds into a paste with water. Apply the paste to your hair.
Start applying from the roots of your hair to the tip.
Then leave it for 20 minutes.
After 20 minutes, rinse off your hair.
So this was our take on effective homemade remedies for hair growth. You can try any remedy, or you can use a combination of remedies and use them to regenerate hair growth. Always keep one thing in mind to get good results you need to be patient and continue the procedure.